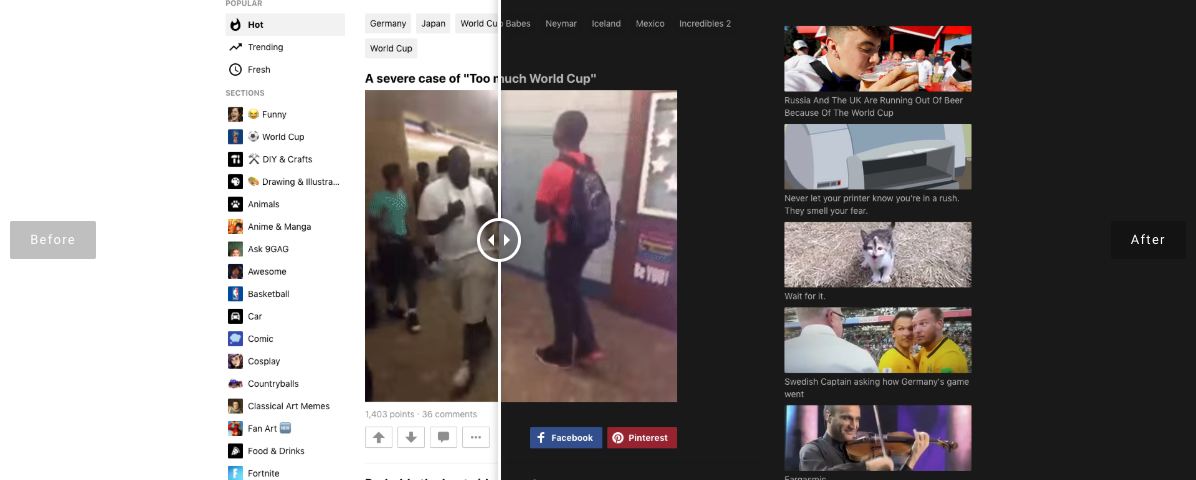 9GAG is the place where you can literally drown yourself in memes, GIFs, videos anything that can be labeled as funny. Go Fun The World is the moto as the platform aggregates user-generated content.
With over 70 million followers across Facebook and Instagram, 9gag is one of the most influential media brands. Although millions of people interact with 9gag's content on the social media, 9gag has its own website where users engage with the content accumulated by the brand.
Unlike many other websites, if you go to 9gag.com you don't simply close it after a minute, you spend at least half an hour. It is that addictive.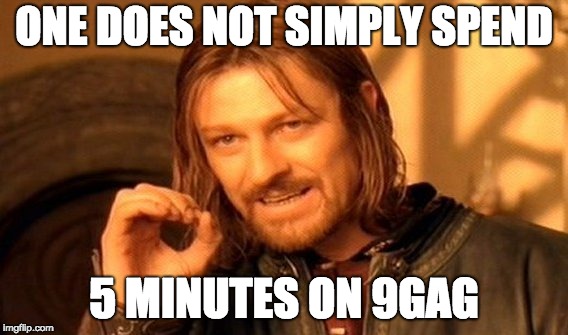 What is 9GAG's dark mode?
9GAG is a popular social media platform where users post pictures and videos. It has a dark mode that turns the site into an all black interface. 9GAG's dark mode is a feature that turns the site into an all black interface. The feature helps users to focus on the content of their posts and not the background.
What does 9GAG's dark mode do for users?
9GAG is a social media site that has a dark mode. The dark mode is available on the desktop and mobile web browsers. It makes the content easier to read and it also helps with eye strain.
9gag's dark mode is designed to make the content easier to read for users with eye strain.
9gag's dark mode makes it easier for users who have trouble reading text in bright light conditions.
What are some of the ways that 9GAG's dark mode has been used?
The dark mode provides users with easy access to the content on 9gag without the distraction of light. The dark mode has been used for different reasons, such as when it's time to sleep or when it's time for work. It has also been used by people who are visually impaired and those who have anxiety issues.
9gag's dark mode was designed to make sure that users can easily access the content on 9gag without being distracted by light or brightness. It makes sense because there are many people who cannot read well in bright light, which is why they need a darker environment in order to focus on their work.
How do other social media websites compare to 9GAG when it comes to their features, design, and overall look and feel?
9gag is one of the most popular social media websites. It has a unique design and features that are not found on other social media websites. 9gag has a unique design that allows for easy browsing and search functionality. It also has a large user base with over 300 million users per month. What makes 9gag different from other social media websites is its focus on memes, funny pictures, and humor.
As any other website that with bright white background, it soon tires your eyes. Especially if you spend too much time on it. Finally 9gag, has implemented night mode for their website. You can enable it with the mood icon in the header. See the image below.
You can also enable dark mode on many other websites such as
Enable SoundCloud Dark Mode
, and many more.



2. As soons as Night Eye is installed, Dark Mode is automatically ON on all websites you are visiting, but most importantly 9gag
3. Click the Extension Icon to open the menu where you can customise a lot.
4. There are 3 general modes that you would like to explore
Dark Mode - All colors, small images and icons will be converted to give you the smoothest dark experience possible.
Filtered - The websites' colors will not be changed, but you can still adjust brightness, contrast, warmth and more.
Normal - Get back to the normal browsing experience.
The difference with and without Night Eye