The Archive of Our Own (AO3) is one of the largest communities for fanfictions offering access to millions of fan works at your fingertips. That said, AO3 has no built-in dark mode, which results in a tricky set-up that can only hurt your eyes after reading for extended periods.
Thanks to Night Eye, you can transform your AO3 background to a gorgeous dark theme that is a marvelous sight for sore eyes. The resulting AO3 dark mode is incredibly stunning. But that's not all you can enjoy when using the AO3 dark theme. This article talks about other notable benefits of using the AO3 dark theme, set-up, and perfect times where it is a must-have. 
How To Setup The AO3 Dark Mode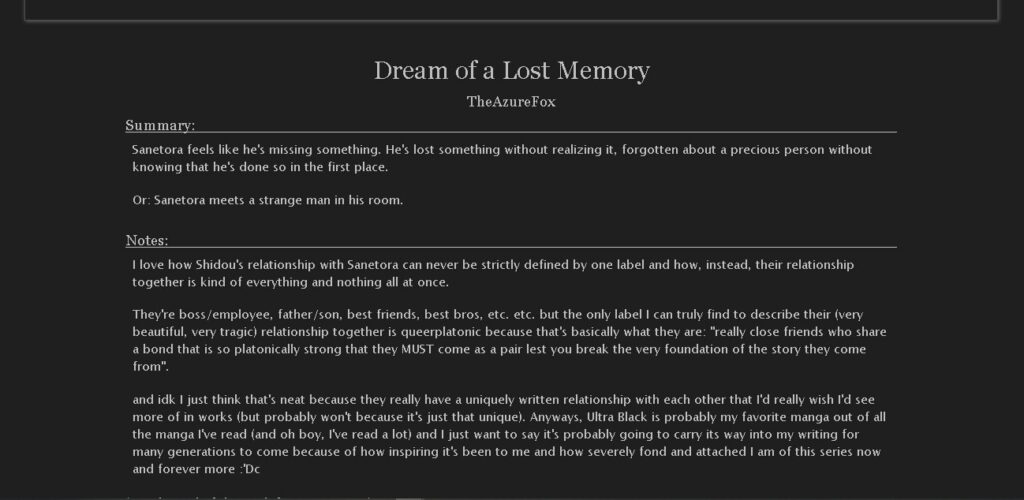 For AO3 lovers, you can enjoy the AO3 dark mode as a smart solution to all your reading troubles. The Night app is brilliant; it works consistently across all kinds of browsers, giving you a seamless experience all around.
Use these prompts below to guide you on setting up this free dark mode solution on your preferred browser:
At the bottom of this post, you will find download links to start the process of enabling Night Eye.
Select the icon symbolizing your chosen browser. For instance, let's say you use Chrome Browser. In that case, you should tap on the Chrome browser icon.
When you tap on that icon, it spontaneously redirects you to your browser extension shop.
Here you should click on 'Add' to quickly install the Night Eye app on your browser. And you're done.
Night Eye begins transforming every website, giving it a darker and enriching interface you will fall in love with.
You can visit https://archiveofourown.org/ to try it out. The elegant but minimalistic dark environment that comes in view is impressive.
Why It Is Important To Choose Ao3 Dark Theme
Lots of users on AO3 enjoy reading their favorite stories for long hours at a stretch. It's no wonder users complain about how much it hurts their eyes read on the bright AO3 default theme. This is why hundreds of AO3 users have been campaigning for a suitable dark mode.
Night Eye is an amazing dark mode extension that does the job perfectly. It transforms your fonts, colors, and every graphical element, giving you a more thoughtful design that cares for your eyes. You would love the way texts and graphics pop out on your screen, fashioning a captivating atmosphere that supports your reading pleasures.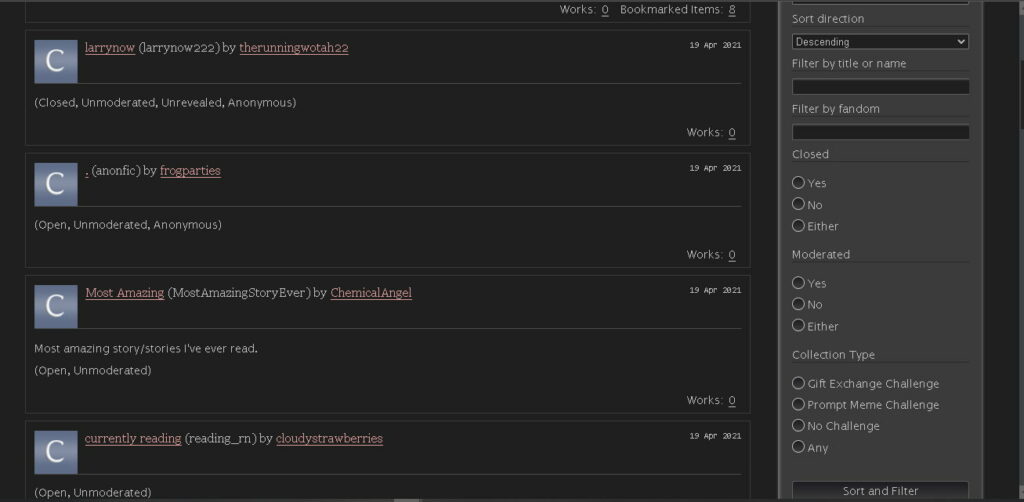 What are the health benefits of the AO3 dark mode?
One of the most remarkable advantages of using the Ao3 dark theme is that it can safeguard your eyes from undue stress. In turn, this stops you from developing long-term eye problems, alongside unrelenting headaches and migraines. However, there are many more, and you will find these awesome benefits below:
Dark mode indirectly minimizes neck and shoulder pain. When we squint at a white screen, we often subconsciously assume a bad posture as we try to make out the content before us. With dark mode, you can make a conscious effort to maintain a good posture and alleviate back issues that can arise over a long time of sitting improperly
The dark mode also gets rid of dryness, irritation, aches, and redness of the eyes.
You can say goodbye to a burning, teary and blurred vision that does nothing good for anyone.
Getting rid of all these problems we just listed will boost your focus and improve your productivity on the AO3 platform.
Dark mode will also reduce stress, anxiety, and depression, common among avid computer users, by creating a dark and soothing ambiance. This will drastically improve your well-being.
Dark mode limits exposure to blue light, which improves your melatonin levels and helps you develop better sleeping habits.
When To Use AO3 Dark Theme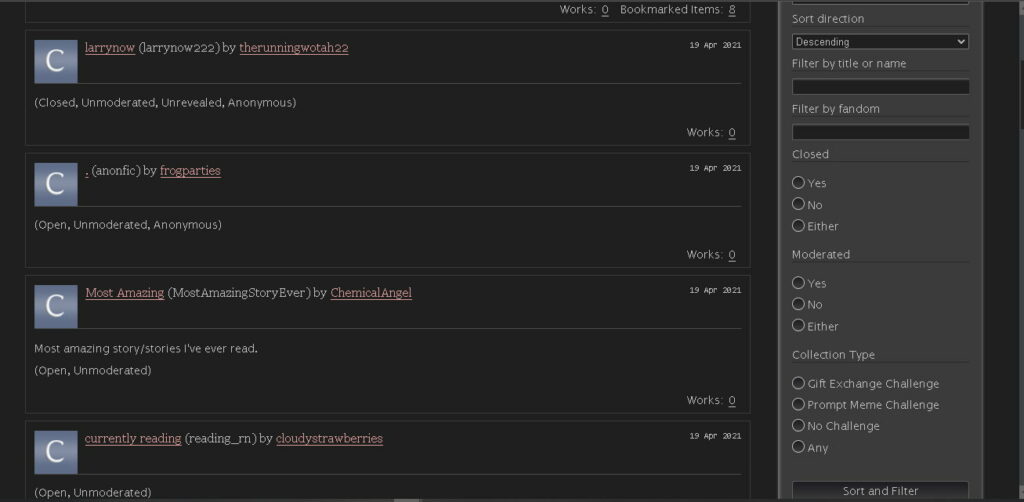 AO3 dark mode is a superb environment that helps you read for hours and hours while protecting your eyes. Dark mode has also been proven to help extend your battery life, making it easier to read without worrying about your device going off on you. For the battery-saving power alone, thousands of users enjoy dark mode at all times of the day. However, there are specific times when it's perfect to use the AO3 Night Mode:
An excellent choice for reading at night or in dimly lit environments
Dark mode makes it easier to read in bed and can rock you to sleep if that's your choice.
It is a must-have for people suffering from light sensitivity or photophobia
Dark mode creates a clutter-free environment that helps you focus on getting lost in that beautiful story for maximum satisfaction.
Install Night Eye
No credit card, no names, nothing is required – install Night Eye on your preferred browser and enjoy it completely for free for 3 months. Subsequently, you can stick with the free Lite version or subscribe for $9 per year. You can see for yourself how this dark mode browser extension can help you fight eye strains.