Like most platforms, AWS does not have a built-in dark mode. Thankfully, Night Eye does an excellent job of enabling an eye-soothing dark mode for your AWS console and other work environments.
You will love the calming dark interface that empowers you to focus on your work for optimum performance without hurting your eyes.
The AWS Dark mode creates a distraction-free environment, but that's not all of the benefits of using it. This article talks about the advantages and how to use the AWS dark theme.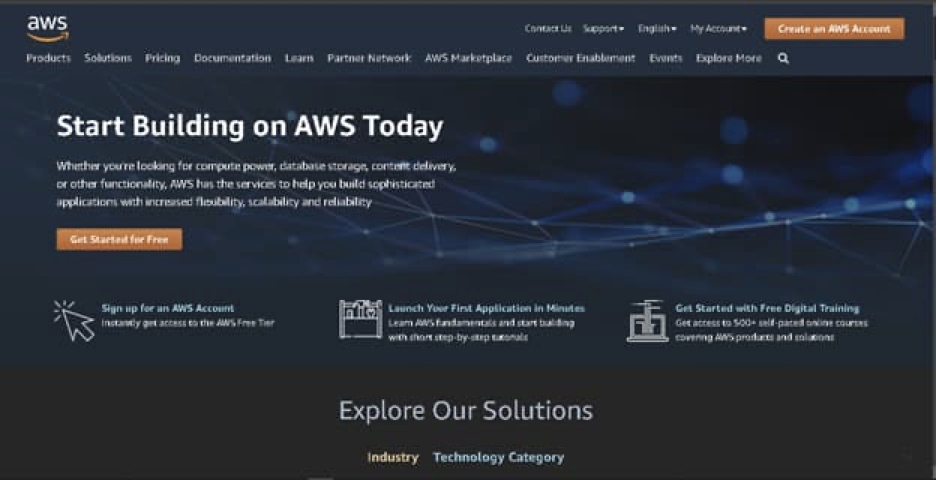 How To Enable AWS Dark Mode
AWS users can quickly enable the Night Eye in a few clicks. Once enabled, Night Eye works flawlessly across your AWS work environment through any browser of your preference.
The steps below will guide you to enable this free dark mode solution on your browser quickly.
At the base of this guide, you will find download links to add the Night Eye extension to your browser
Clicking on the appropriate symbol for your browser brings you to your browser extension marketplace.
Finally, select 'Add,' and that's all. 
The Night Eye begins working immediately, converting your entire AWS work environment into a fascinating dark interface.
Now visit https://aws.amazon.com to get started on using your Night Eye-enabled dark-themed interface.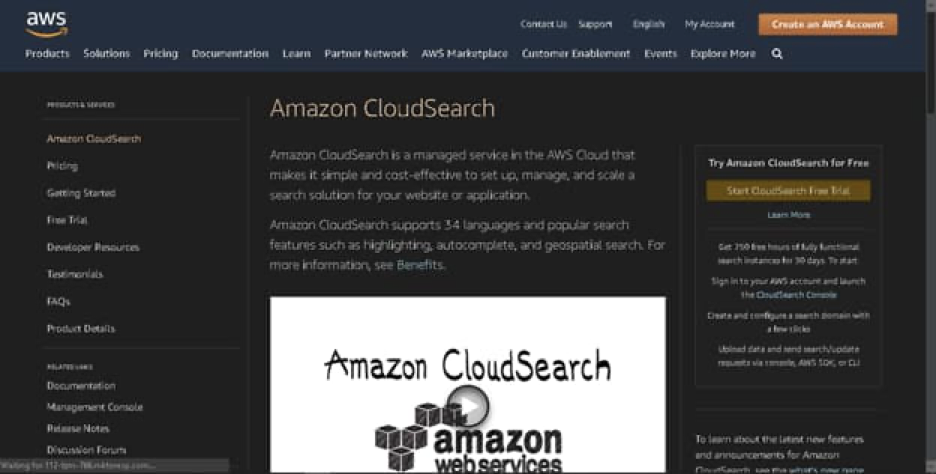 Why It Is Important To Use Dark Mode On AWS
Businesses use AWS cloud services for their operations, IT infrastructure, and servers. Working on the default white-themed AWS background is a ruthless operation. It turns exceedingly awful for console and documentation. 
Fortunately, Night Eye can transform your entire AWS environment. The thoughtfully designed white text on black background supports readability and will go easy on your eyes. Recently, AWS released Dark mode for Amazon WorkDocs on the mobile app, but that's only a quarter of the solution.
 In contrast, Night Eye does an excellent job of transforming every AWS page, giving you excellent dark mode support at any time.  Whether you are backing or storing your data, hosing your enterprise-level applications, using SaaS offerings, or hosting your website on AWS, you need a dedicated dark mode, for those times when staring at a white screen to work becomes terrible.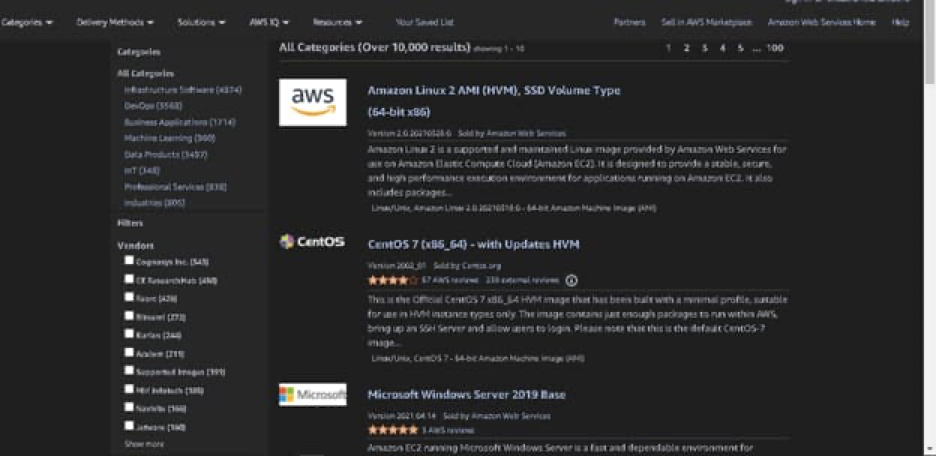 What Are The Health Benefits Of Using Dark Mode?
Dark mode helps cut down exposure to white and blue light, thereby safeguarding the eyes from harm. This is the most important benefit of choosing the AWS Dark theme for your work environment. However, there are other advantages of selecting the AWS dark mode. Below you will find all the reasons to make that switch today.
Dark mode enhances readability, and visibility, so you don't have to strain your eyes.
Unhealthy melatonin levels result in difficulty sleeping and insomnia. With dark mode, you can cut down exposure to blue light, known to reduce melatonin.
AWS Night mode helps you avoid pain and puffiness from eye fatigue
You can also say goodbye to migraines and tension headaches.
AWS dark mode supports health and wellness by increasing your focus and productivity.
Dark mode helps prevent nearsightedness, brain fog, and visual disturbances.
When To Use AWS Dark Mode
Users can switch between the dark and white mode whenever they like. However, a lot of black mode loyalists love using dark mode at all times of the day. The most significant reason besides eye protection is that it helps conserve their battery power. However, working with the dark mode all the time may not work for everyone. We've put together a list of circumstances that can arise no matter where you are in the world.
The dark mode is an excellent choice for people who work at night or in poorly lit environments.
It's ideal for reading long pages of texts. With AWS Dark mode, you can even focus on the information before you as your entire web browser edges will fade away from view.
AWS Dark mode is an excellent addition for people who handle carry out audio-visual work. Dark mode makes colors pop out, creating a vibrant and radiating display that will accelerate your work performance.
Install Night Eye
No credit card, no names, nothing is required – install Night Eye on your preferred browser and enjoy it completely for free for 3 months. Subsequently, you can stick with the free Lite version or subscribe for $9 per year. You can see for yourself how this dark mode browser extension can help you fight eye strains.