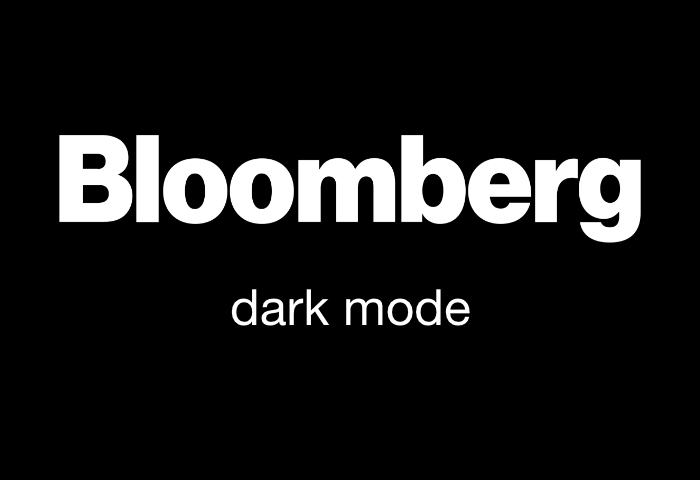 Just like the majority of news outlets, Bloomberg lacks a built-in dark mode. It creates a unique challenge for users who would like to get all their business, market, and investment news and protect their eyes. Fortunately, the Night Eye can provide that beautiful and dark theme that makes it easier and comfortable to ravish all kinds of information on the Bloomberg site.
With the Night Eye browser extension, you can make the switch from the usual white jarring default theme to a gorgeous Bloomberg Dark mode. This article talks about all the critical information about enabling the Bloomberg Dark Mode and the benefits of making that switch.
How to enable dark mode on Bloomberg
Lovers of Bloomberg can quickly get the Bloomberg dark theme for their preferred browser. Night Eye extension can function effectively on any browser without any compatibility issues.
To begin using the Bloomberg dark mode on your browser, follow the steps below:
Once you navigate to the foot of this article, you will discover download links. Alternatively, you can search for Night Eye on your browser's online store.
Find the icon representing your browser and click on it to start the process.
Tapping on the icon brings you to your browser's extension shop.
At the top of the page, click 'Add,' and that's all it takes.
Night Eye will automatically start altering all open web pages into a sleek dark interface.
Now, visit https://www.bloomberg.com/ to experience the calm and impressive dark background.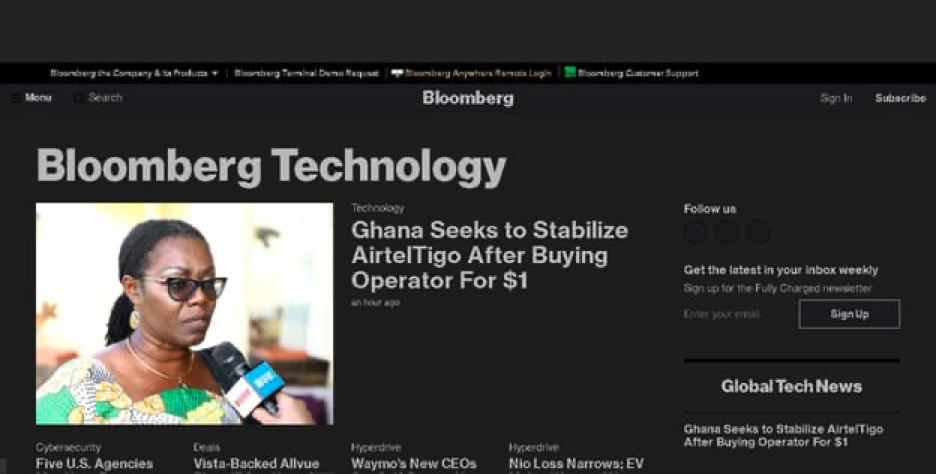 Why Is It Important To Have Dark Mode?
Bloomberg is an excellent platform for tons of real-time information from around the world. It's easy to find information from specially-curated documentaries, information about financial markets, trading platforms, market indexes, and industry-specific knowledge. Business people, investors, and news aficionados love the guaranteed access to authentic news from all kinds of locations – both local and global.
Nonetheless, ravaging all that information also means the start of endless headaches and blurred vision. This is because the default Bloomberg white theme is exceptionally bright, increasing the risk of straining your eyes after only a few minutes of use. Luckily, the Night Eye browser can get rid of that painful glare so that you can remain focused on your goals. Night Eye converts your Bloomberg website by automatically creating a dedicated Bloomberg dark theme, which is calming and relaxing. Take the steps today to choose Bloomberg's dark theme and embrace a pain-free surfing experience.
What Are The Health Benefits Of Dark Mode Bloomberg?
The most crucial benefit of using the Bloomberg dark theme is to protect your eyes and alleviate symptoms of eye strain. You will also find other great reasons to choose the Bloomberg dark theme below:
Dark mode promotes good sleeping habits and can help you avoid developing insomnia,
Bloomberg dark mode was created thoughtfully to make you comfortable when reading long rambling texts. That way, you wouldn't put undue pressure on your eyes.
The dark theme can inhibit myopia by stopping the over-excitement of the ganglion cells in the eye.
You can also look forward to less itchy, painful, and teary eyes. The Bloomberg dark theme creates a soothing environment that supports your eye health.
Bloomberg dark mode boosts overall health by preventing migraines, incessant headaches. It can also avert all kinds of vision-related problems from using a white or bright blue background excessively.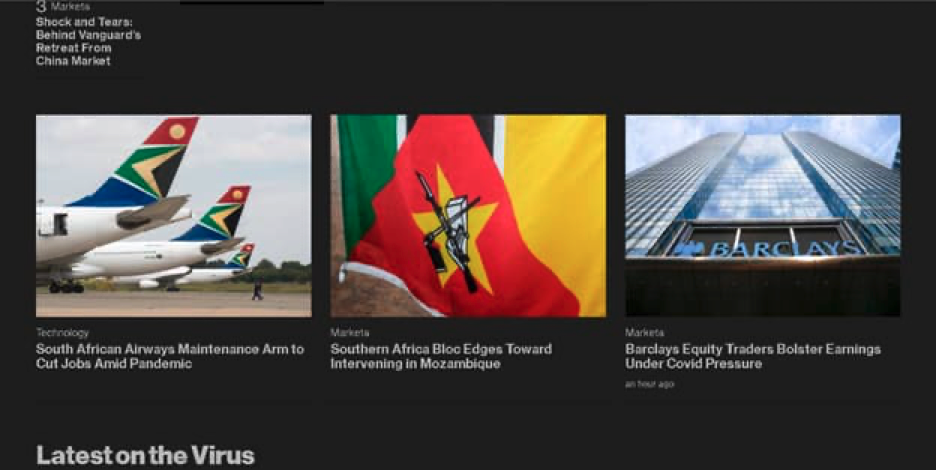 When To Use The Bloomberg Dark Mode?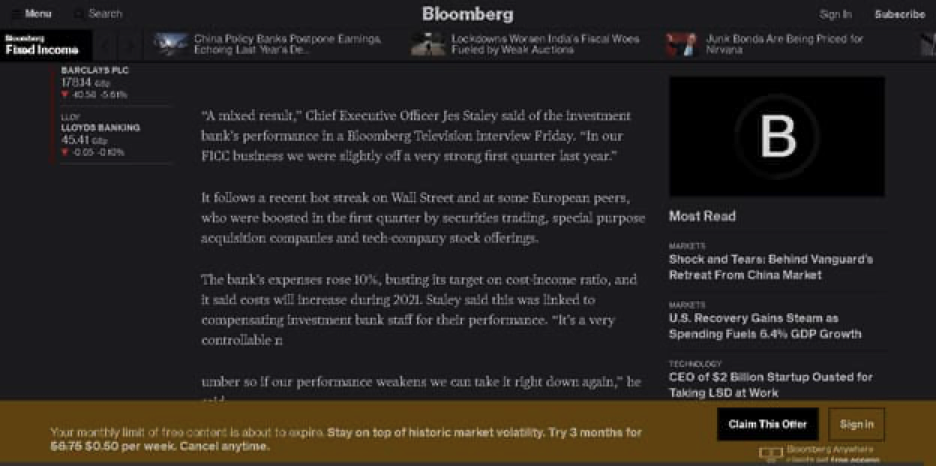 Dark mode loyalists especially love these gorgeous dark environments because they can enjoy long-lasting battery power. This reduces how much you need to recharge between tasks, making it easier to focus on getting all the information you want on Bloomberg. Millions of dark mode users, for this reason, keep their dark theme turned on permanently. However, this doesn't work for everyone. If you would like to know more about the best times to use dark mode, here are helpful examples to help you make the best choice:
Bloomberg night mode or dark theme is an exceptional choice for ravishing news content at night time. You will love the ability to consume content without having your face illuminated by an awful blue light.
It's also a beneficial choice for people with photophobia or other vision-related problems.
The Bloomberg night more is perfect for reading at night and can help you fall asleep quickly.
Watching videos and pictures stand out tremendously on a dark background. The dark edges will enhance the contrast in graphic quality, giving you a better experience.
Install Night Eye
No credit card, no names, nothing is required – install Night Eye on your preferred browser and enjoy it completely for free for 3 months. Subsequently, you can stick with the free Lite version or subscribe for $9 per year. You can see for yourself how this dark mode browser extension can help you fight eye strains.