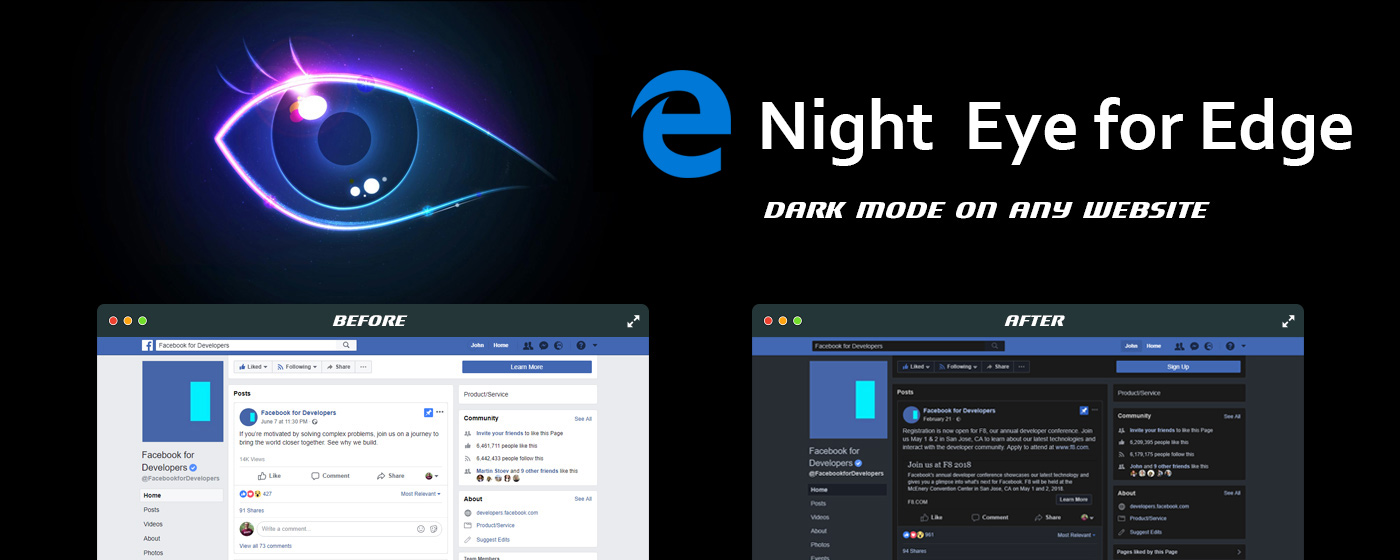 Night Eye for for Edge - enable dark mode on any website
It is finally here! You can install it directly from the
Microsoft Edge extensions store
Night Eye is simple yet powerful extension for Microsoft Edge that enables dark mode on nearly any website you visit. In addition to the dark mode, it allows you to apply filters such as blue light filter or dim the whole website and completely customise your browsing experience.
What to expect from Night Eye dark mode for Microsoft Edge
It works with almost any website on the internet with the exception for local files or browser settings. Instead of simply inverting the colors, Night Eye uses smart algorithm to analyse the colors of each page and convert them to provide the best possible dark mode experience. Facebook, Google, Wikipedia, Medium, Stackoverflow and much, much more...
The extension allows you to quickly switch the three available modes
- Dark - Go into complete dark mode. All colors, small images and icons will be converted to give you the smoothest dark experience possible.
- Filtered - The websites' colors will not be changed, but you can still adjust brightness, contrast, warmth and more.
- Normal - Get back to the normal browsing experience.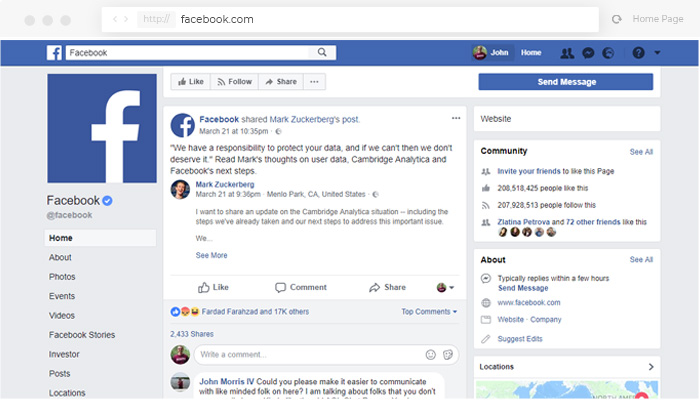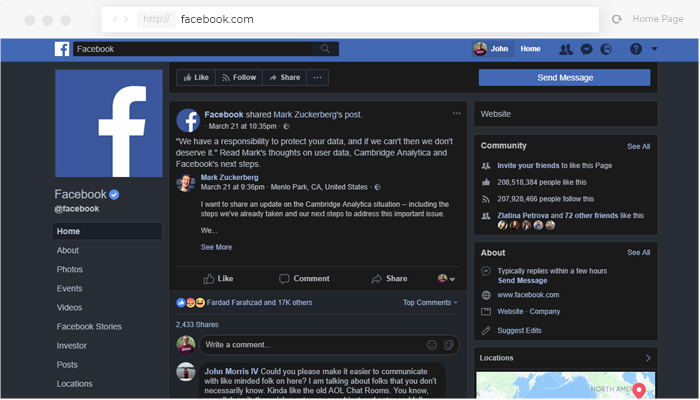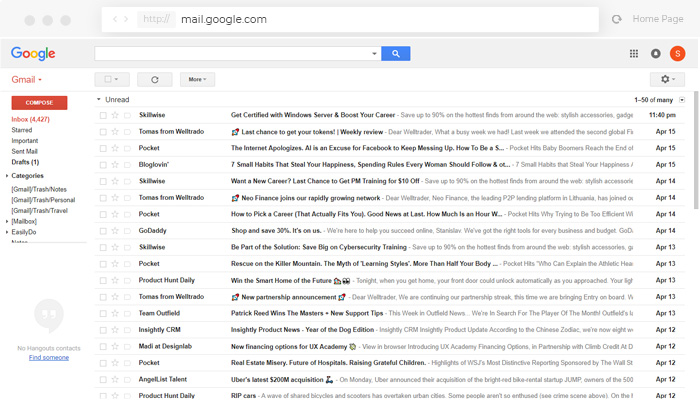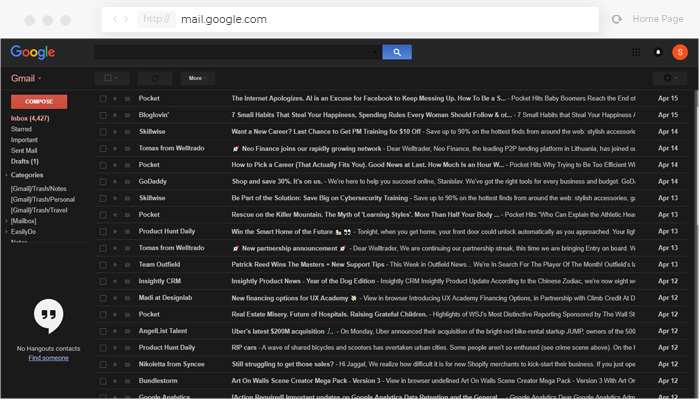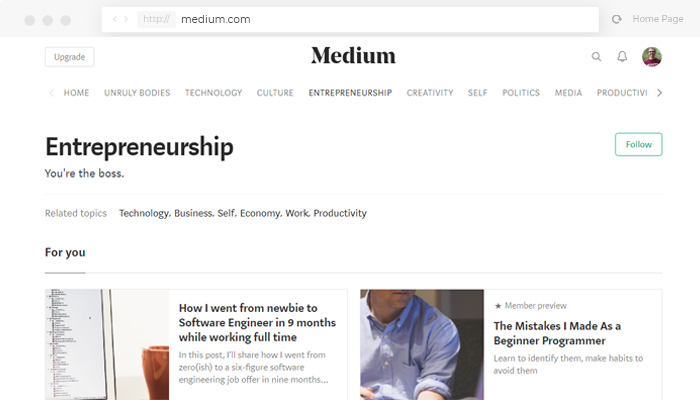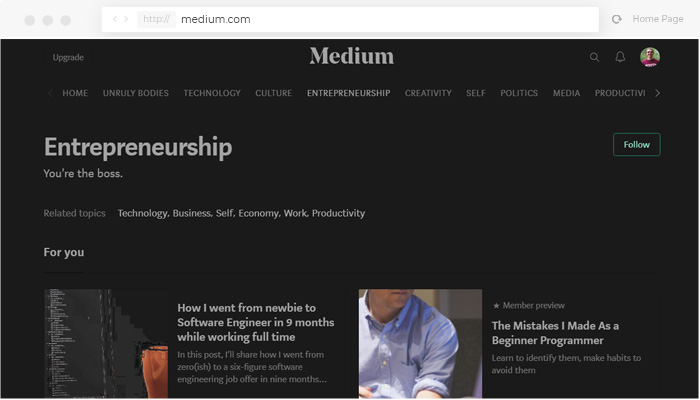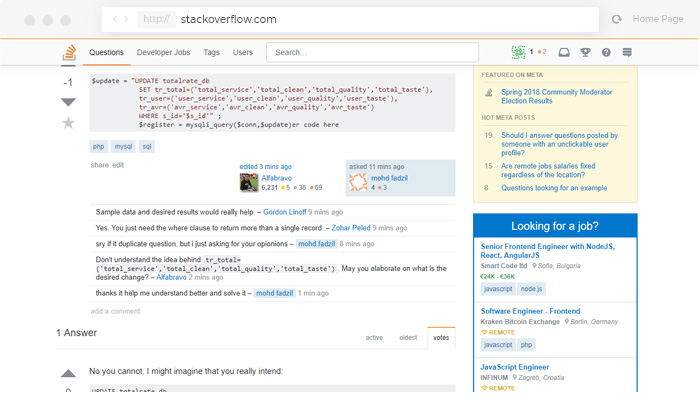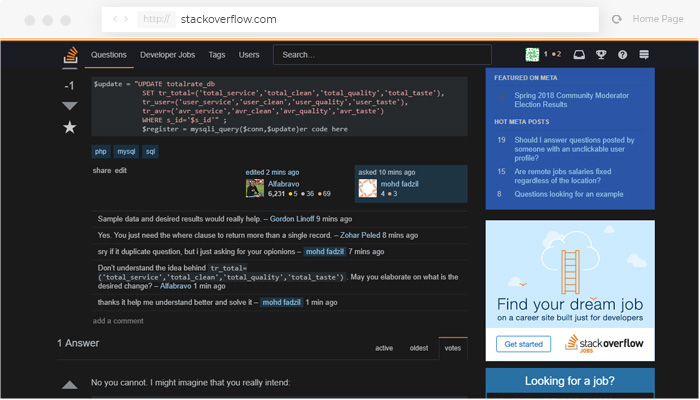 The dark mode extension that offers support

Unlike the majority of the extensions on the store, Night Eye offers support to all its users. You might encounter some websites that are not properly converted, simply because not all websites are built by the most wide adopted web standards or are simply outdated. No need to panic, all you need to do is use the built-in support chat and send the url to us, we will check and fix it in no time.
Reviews from some of the leading tech blogs focused on Microsoft