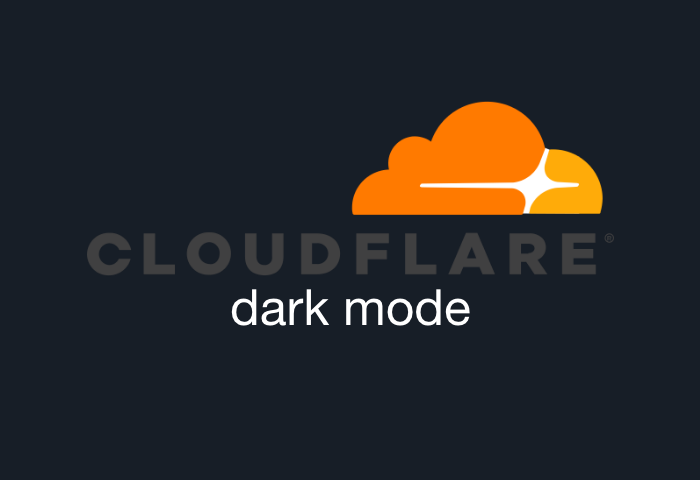 Cloudflare is a content delivery network, firewall, DNS, DDoS, and performance layer and web security provider known for its lightning-fast and superior service. But like most websites, Cloudflare has no built-in dark mode, which can be challenging for users who must spend ample time on the platform.
Fortunately, Night Eye can enable a sleek dark mode that gets rid of that bright, sharp glare of the default Cloudflare website. 
Night Eye transforms your stark white background into a gorgeous set-up with numerous benefits. This guide will discuss all the reasons to love the Cloudflare dark mode and the best moments to use this fascinating set-up.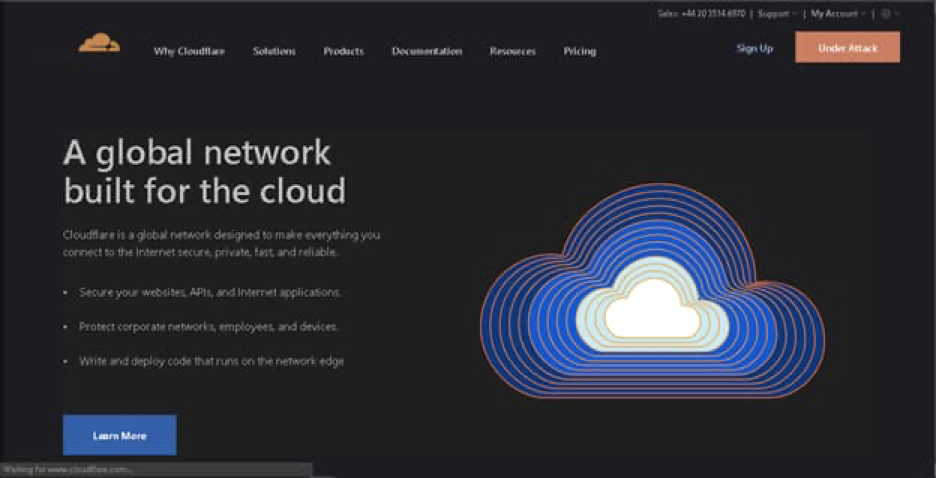 How To enable The Cloudflare Dark Mode? 
Cloudflare devotees can maneuver their way out from struggling with that bright white or blue screen by setting up the Cloudflare dark theme. The Night Eye extension works great on most browsers, so it is easy to enable the Cloudflare dark mode through your favorite browser.
Follow the prompts below to set up the dark theme on your favorite browser:
If you go to the bottom of this article, you will find download links to initiate the dark mode on your browser.
Click on the icon representing your favorite browser.
Once you click on the icon, you will be relayed to your browser extension shop.
All you have to do is select 'Add,' and Night Eye automatically starts on your browser.
After that, every web page open on your browser will automatically convert into a dark and captivating background that you will love.
You can now visit https://www.cloudflare.com/ to experience the enchanting peace that it brings to your eyes.
Why Is It Important To Have Dark Mode On Cloudflare?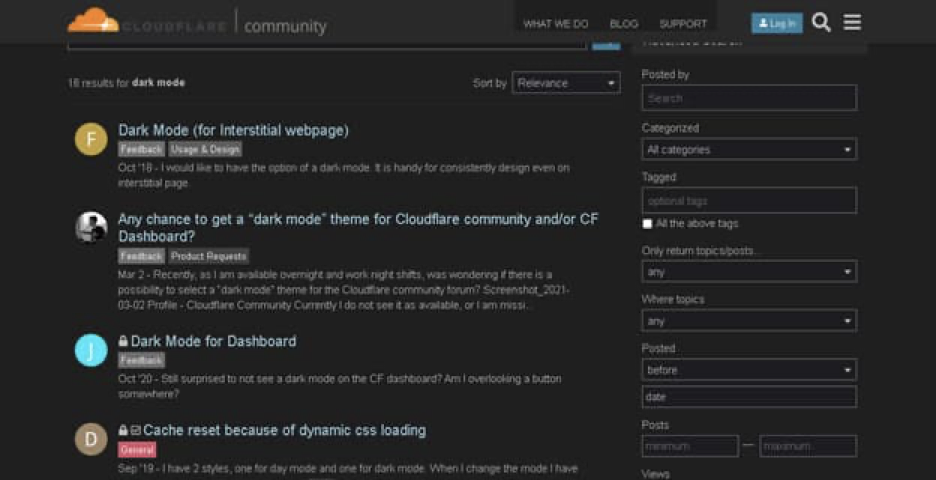 Website developers, IT administrators, bloggers, and business owners use Cloudfare for various tasks ranging from optimizing website speed, streaming videos, monitoring website traffic, protecting against hacking attempts to all sorts of security operations.
Working with Cloudflare means you might spend an average of 3 hours responding to malicious attempts, networking with other Cloudflare users across the Cloudflare forum, among others. This is why a lot of Cloudflare users have been complaining about the lack of a dark mode.
Spending tons of time staring at a stark white background can be challenging. It's common to feel as though your eyes have been ripped out and with a massive headache to crown it all. With Cloudflare dark mode, you can say goodbye to this awful experience when working. The soothing and relaxing dark screen goes easy on your eyes, allowing you to focus on doing your best work without fuss. 
What Are The Health Benefits Of Dark Mode?
The most vital benefit of using Cloudflare dark mode is that it protects your eyes from unnecessary stress caused by the bright light on the website. Night mode will also stop you from having future eye issues, consistent headaches, and irritating migraines. Below, you will find other excellent benefits of using the dark mode:
Dark mode plays an active role in stopping eye irritation, aches, dryness, and even redness.
The dark mode background will boost the overall health of computer devotees by lowering stress and anxiety.
The dark theme helps you sleep better by helping you maintain healthy melatonin levels by reducing exposure to blue and white light.
You can say goodbye to blurry and burning visions because you only have to detail with a dark and cool interface. 
Constantly squinting at a bright white screen causes one to stay in awkward positions, which results in shoulder and backaches. But, with the Cloudflare dark mode, you will no longer need to squint to see your screen correctly, and you also say bye-bye to shoulder and backaches.
When To Use Dark Mode?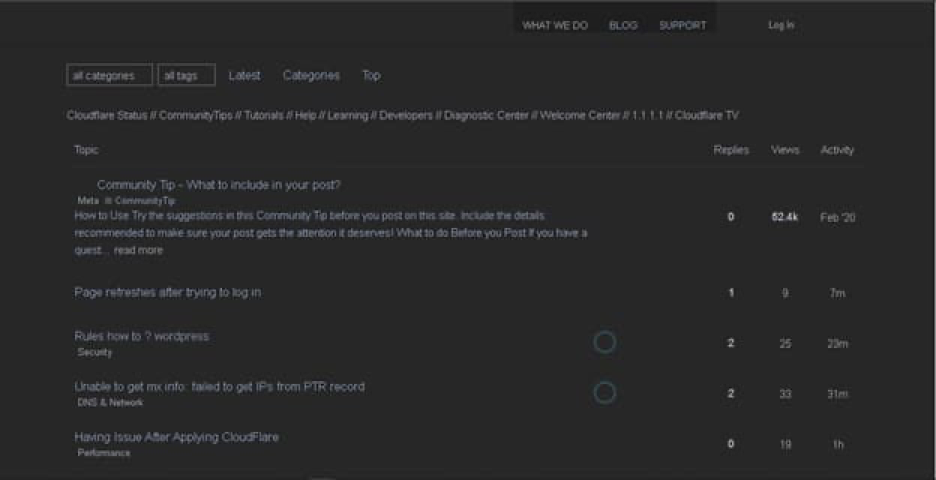 With the Cloudflare dark theme, ardent users of Cloudflare can spend hours on their Cloudflare work environments without feeling any form of headaches or itching eyes. Dark mode has also been proven to help prolong your battery life, which is an excellent benefit. That way, you can spend up to two hours between recharges. The battery-saving powers of the dark mode are one reason thousands of people use it worldwide. However, there are specific times where using dark mode is most beneficial. Let's talk about those examples that apply to everyone.
Cloudflare users often work on the platform at all hours. With the Cloudflare Night mode, you can work without issues at night.
The dark mode also creates a minimalistic work environment that allows you to focus on what's in front of you while eliminating distractions. This, in turn, is paramount for your productivity.
People struggling with light sensitivity or photophobia can work with the Cloudflare dark theme without fuss.
If you use the platform in a dimly lit or dark environment, then dark mode would be an exciting choice for you.
Install Night Eye
No credit card, no names, nothing is required – install Night Eye on your preferred browser and enjoy it completely for free for 3 months. Subsequently, you can stick with the free Lite version or subscribe for $9 per year. You can see for yourself how this dark mode browser extension can help you fight eye strains.