What is Hotels.com?
Hotels.com is a website designed for booking hotel rooms online and via telephone. The company formerly known as "Hotel Reservations Network" has 85 websites in 34 languages, and lists over 325,000 hotels in over 19,000 locations. The site's storage is one of the biggest ones available and includes hotels and B&Bs, condos, and other types of commercial lodging. Established back in 1991
David Litman
and Robert Diener, Hotels.com became part of Expedia in 2002 and is currently operated by Hotels.com LP, a limited partnership located in Dallas, Texas, in the United States. The company owns web sites for North, Central and South America, Europe, Australia, Japan, China, and the Pacific Rim, the Middle East, and South Africa with web sites for Indonesia and Vietnam launched in 2011. Customers in all countries can book online or by phoning one of the multilingual call centers, with calls both toll-free and paid, depending on the country of booking. Hotels.com also launched an iPad application in 2011, and updated its mobile phone product on iPhone and Android. On December 1, 2016, Hotels.com took over Venere.com (another Expedia owned company). Loyalty program is also available on the website, allowing customers to claim discounts on almost all hotels, regardless of hotel chain or type. How is it done? For every 10 nights stayed at hotels booked via Hotels.com, customers can claim a price reduction on a subsequent booking equivalent to the average amount paid for those nights. The loyalty program is extremely beneficial for travel lovers.
Interesting facts
Hotels.com had a character named Smart (Voiced by Ed Helms) solely for advertising purposes. The "Smart" character appeared in 2009, 2010 and 2011 advertisements until 2012, when he was given a new look, as part of the new global red brand launched in April of that year and evolved in CGI. As a consequence, he no longer had a goatee and his outfit changed from a buttoned suit to a tuxedo, with several modifications on his face as well. In 2014, Hotels.com introduced the character "Captain Obvious", portrayed by actor Brandon Moynihan, who makes self-evident comments with the aim of communicating that hotels.com is the obvious choice.
Apart from being the "obvious choice" for you as an explorer or "hodophile", a person who loves to travel, Hotels.com may give you much more in dark mode. Let's take a look at key dark mode benefits and how with Night Eye browser extension, you can book your hotel in a new and healthier way!
We can spend a tremendous amount of time in search of the perfect accommodation. And this is not by coincidence, as we want to make the most of our limited free time during the year. For many of us, this means traveling abroad, becoming one with nature, or sightseeing monumental cultural attractions around the world. With Hotels.com you can manage to choose not only your preferred destination, but also your perfect accommodation by booking a hotel room in over 19,000 locations. And now, with Night Eye dark mode browser extension, you can do that in a healthier and cooler way than ever before. Night Eye will enable negative polarity on your screen, not only providing a modern looking dark mode version of your favorite booking site Hotels.com, but also increase your eye-care. By minimizing the harmful blue light with implemented blue light filter, alongside customization options for colors, brightness, contrast, and saturation, Night Eye will add a layer of protection to your eyes and prevent Digital Eye Strain, associated with symptoms like eyestrain, headaches, dry eyes and even blurred vision. This is done by reducing the blue light exposure from your desktop and laptop screen which is the main negative source that is damaging our eyes.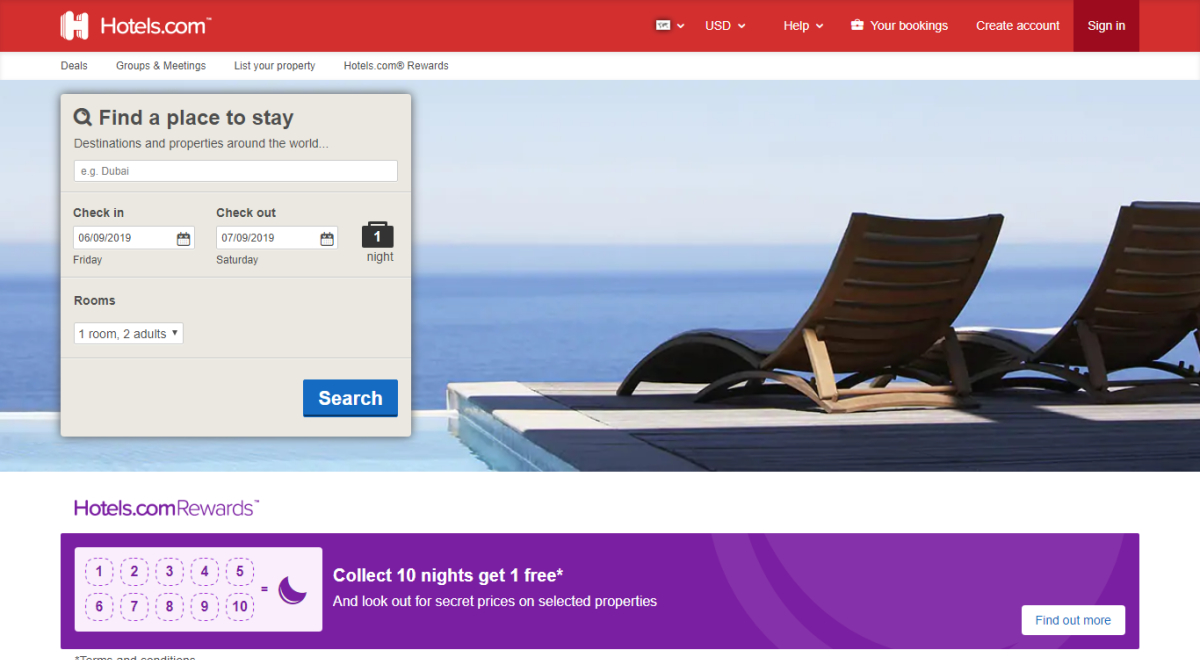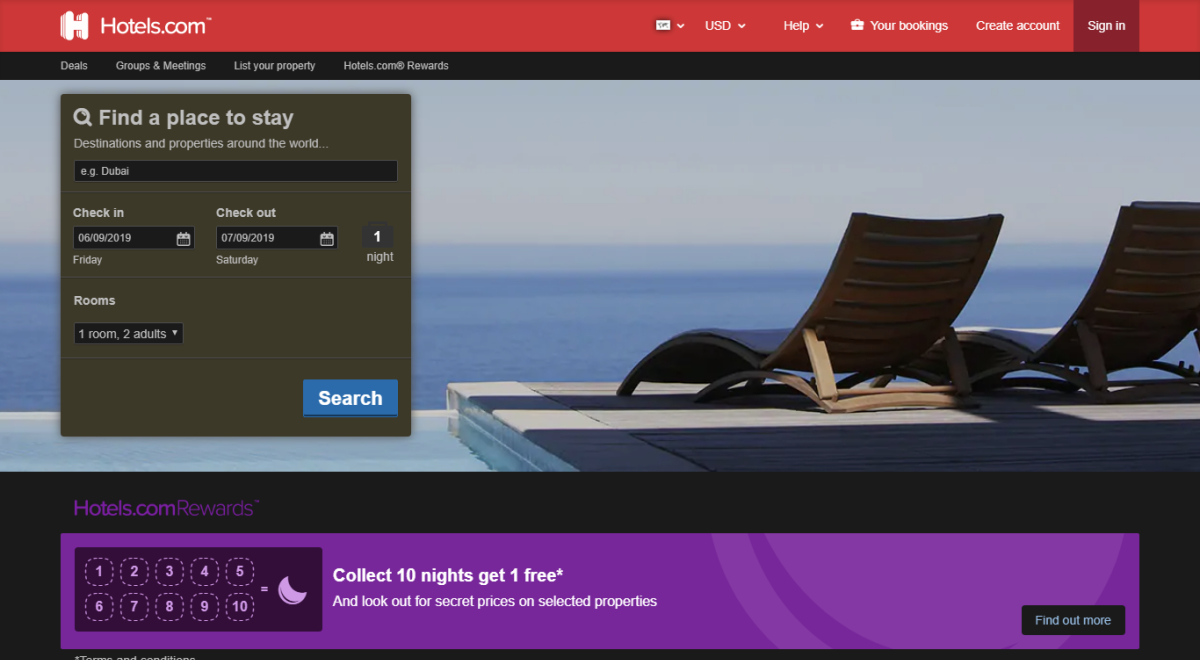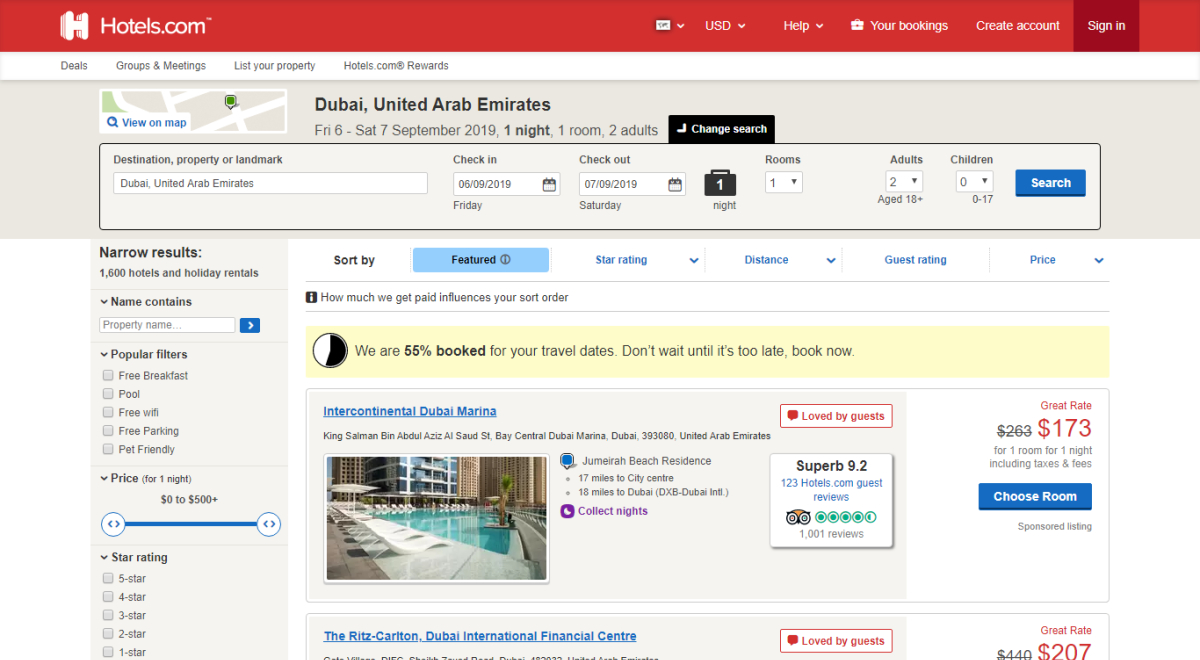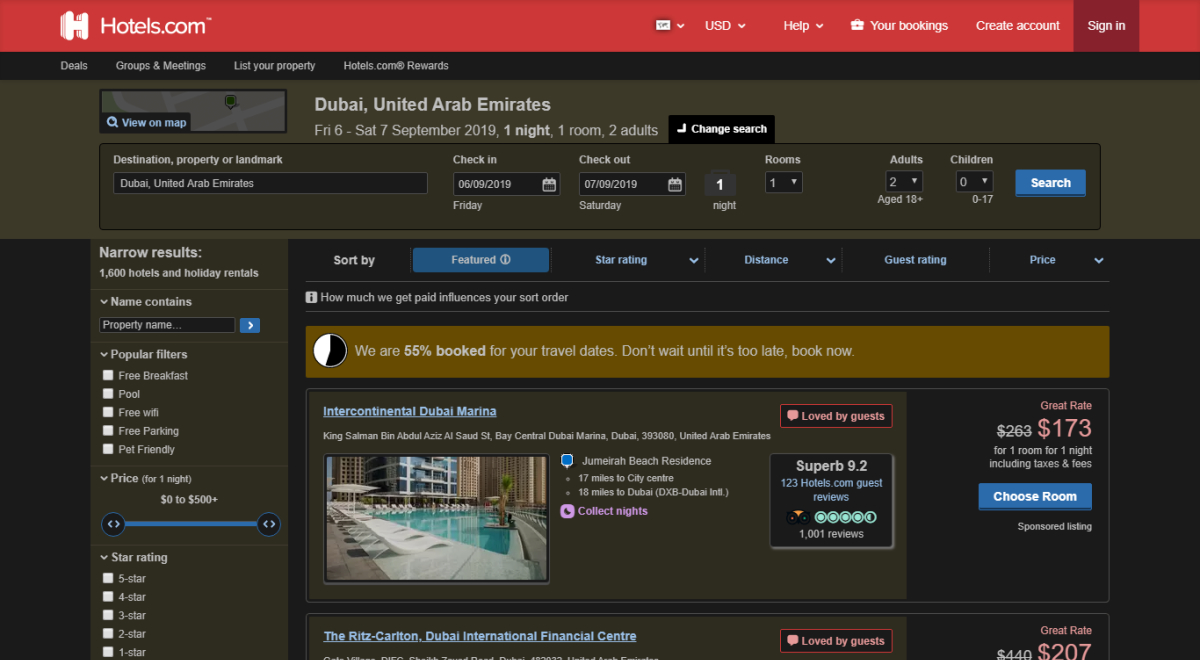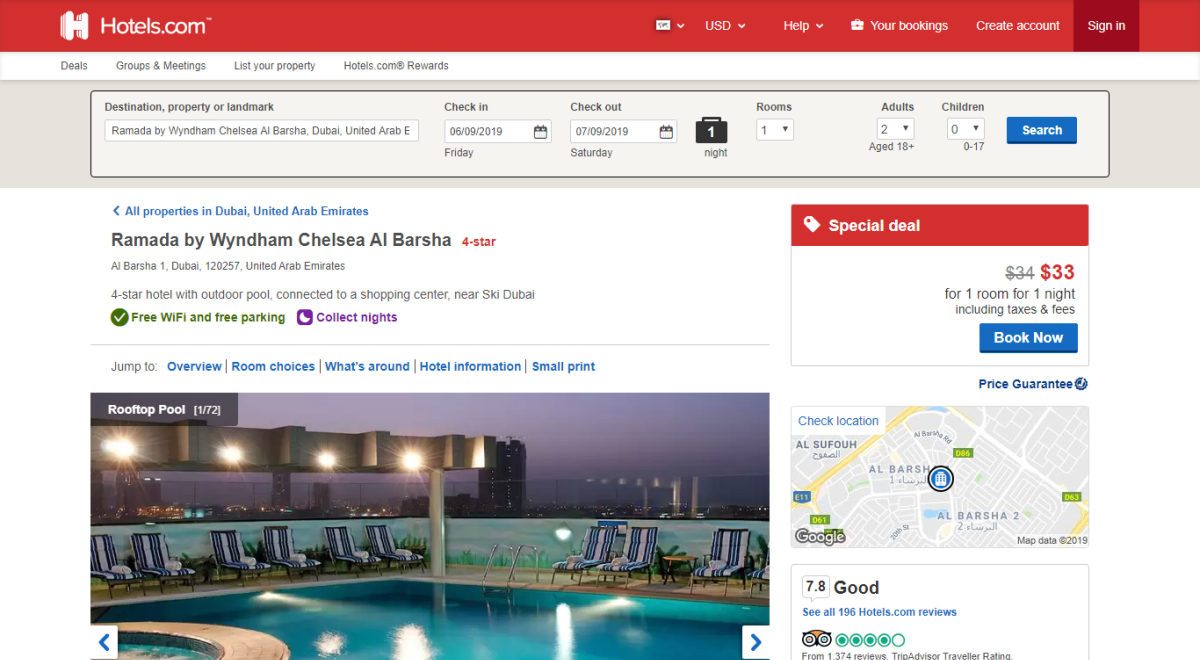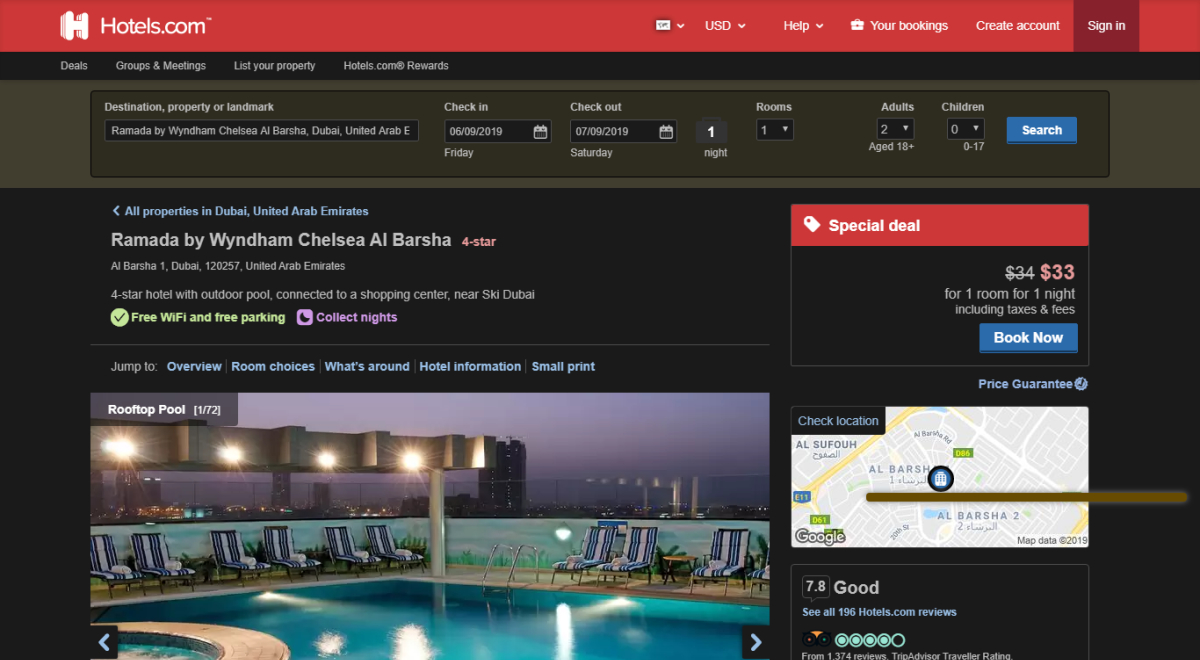 The benefits of dark mode
Enhances visual ergonomics by reducing eye strain.
Minimizes flickering and blue light.
Saves energy.
Stylish and trendy.
Try Night Eye now on every dekstop browser.
Enjoy booking with ease on your eyes by making sure they are protected with Night Eye dark mode browser extension. Then appreciate the gifts of nature and human genius by discovering new and exciting corners around the world! Night Eye comes with a completely free 3-month trial after which the price is a little over 2 cents per day or you can choose the free version - Night Eye Lite. Explore Hotels.com dark mode with Night Eye!