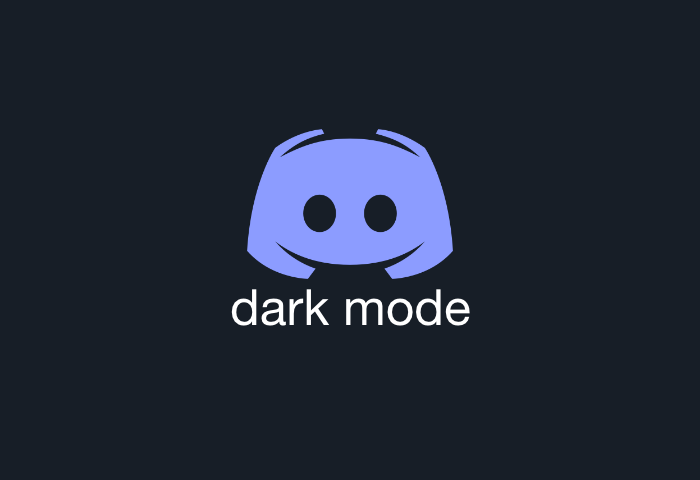 Discord is a fascinating networking app used by millions of people. However, using the Discord light mode for hours can be awful. The Discord dark mode is a great and visually appealing choice that offers a superb black environment that goes easy on the eyes. 
Although research is still in the early stages, the dark theme may alleviate eye strain, and there are many other reasons to choose the Discord dark theme. 
This article will share with you the excellent reasons for choosing Discord dark mode, how to enable it, and the best hours to use it.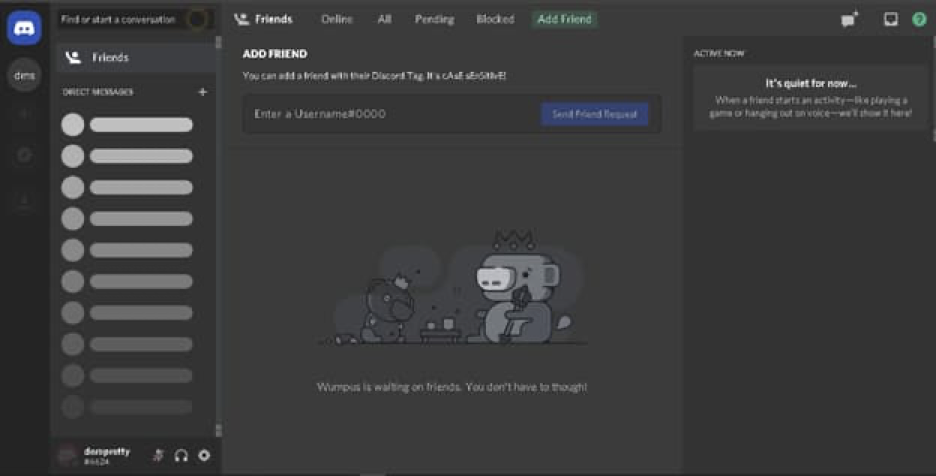 How To Set Up The Discord Dark Mode
Avid Discord lovers can quickly enable the Discord Dark mode on their Discord web browser and mobile apps with a few clicks. The Discord dark mode solution transforms your Discord application (mobile or browser) into an enriching and gorgeous black theme seamlessly.
Follow the prompts below to get started on using this free dark mode solution fast and easy:
Go to your user settings cogwheel. On Discord desktop, you can find the user settings cogwheel icon to the bottom left of your discord app. On the Discord mobile app, navigate to the bottom right and click on the profile picture at the bottom; if you don't see the tiny profile picture, swipe right.
Next, select the 'Appearance tab.' You will automatically find different combinations to transform the appearance of your Discord app. 
Mark the box next to the text 'Dark.' 
Then you can choose between 'Cozy,' which is a beautiful modern dark mode that is easy on your eyes and will help you space out user icons. You also have the option to customize your Discord dark mode by increasing the font and space between message groups. 
Alternatively, you can choose 'Compact,' which creates a tight and minimalist chat window which is a great choice when you want to focus on a few things. Next, click on the icon representing the browser to start downloading the Night Eye to your browser. 
Whichever you choose, you will love the vibrant and beautiful display that comes in view.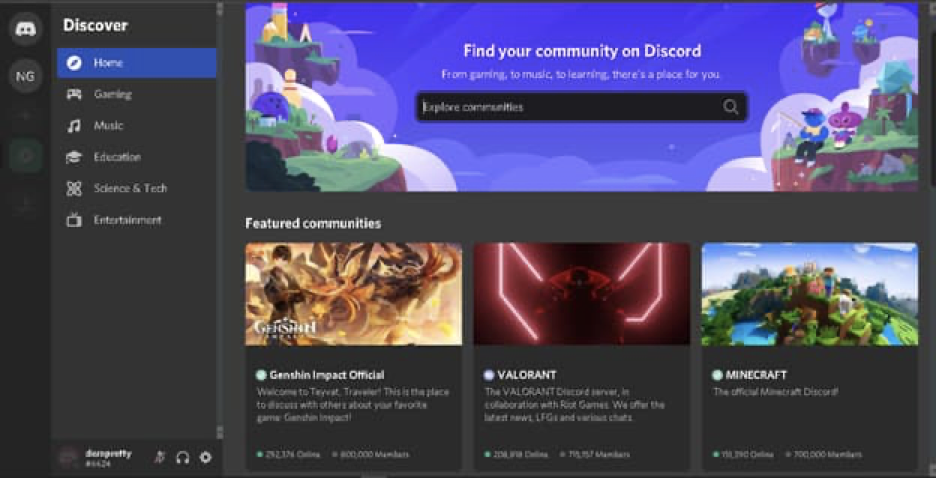 Why Is It Important To Have Dark Mode On Discord?
Discord is a network of millions of gamers all over the world. The power to chat, voice chat, and make video calls seamlessly is incredible. As avid video gamers, we often spend hours and hours sharing tips, tactics and putting up all sorts of challenges. Even so, Discord users can enjoy tons of other stuff across the fascinating social and networking app.
Regardless, using the Discord light mode is confusing. It features lackluster, blurry white that fades out texts with dark edges that seem out of place. The Discord light mode is so bright, causing the eyes to feel burnt for some minutes. Fortunately, the Discord dark mode is a better option; that gets rid of that harsh white glare, giving you a soothing interface that helps with eye strain and headaches. 
The Discord dark mode offers a superior dark color palette with pleasant light tints and improved accessibility to easily view all font sizes. Discord users can now access an original black theme that is gorgeous and so easy on the eyes. This dark theme comes with varying shades of black across the browser to provide structure. With the Discord dark mode, you can look forward to a sleek and easy-to-use dark mode that makes it easier to read.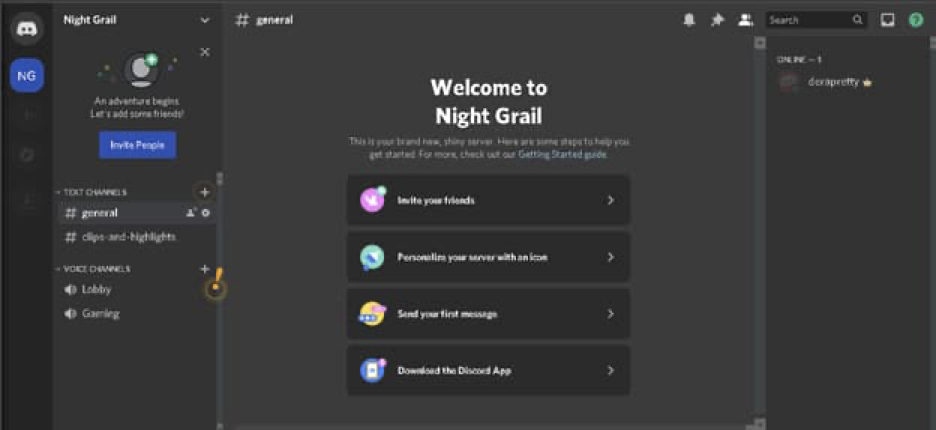 What Are The Health Benefits Of Dark Mode 
The biggest benefit of using the Discord dark theme is getting rid of eye strain and protecting your eyes. However, there are other benefits of switching to Discord dark theme. Below you will find other distinctive reasons to choose the dark mode.
Discord dark mode will help you say goodbye to headaches, eyesight problems, and migraines which is an everyday event for Discord users
It alleviates pressure from the eyes so that you can consume content on Discord for longer hours
You will love the ability to focus without any distractions.
You can also say goodbye to teary, dry, and hurting eyes caused by staring at the default Discord white theme.
When To Use Dark Mode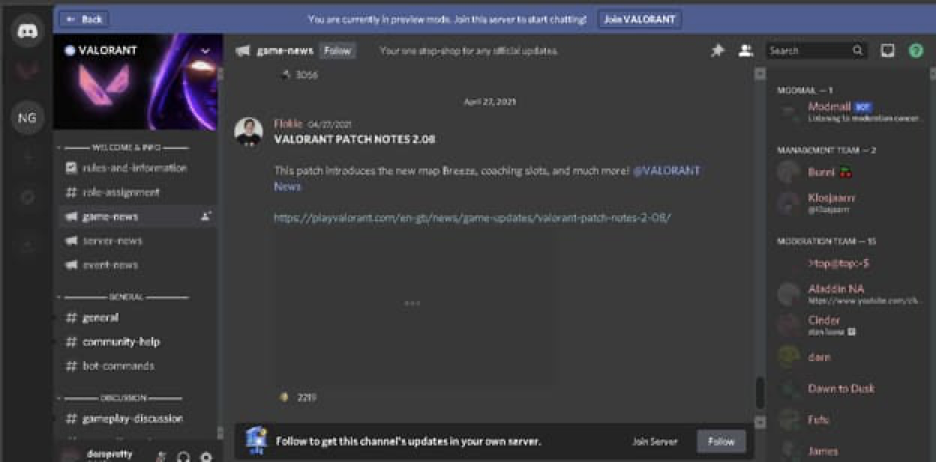 Discord Night mode is an excellent choice if you also want to save your battery, primarily when you work from an AMOLED screen.  The dark theme uses less energy, giving you more uptime on your device. Many users choose discord dark mode all day and night, but not everyone would love having their browsers permanently turned on black. Here are some of the best times to use the dark discord theme:
Discord dark mode is excellent at night. When it's all dark around you, there's no need to strain your eyes by staring into a stark white screen.
It is also an excellent choice for low light environment
Discord dark mode is also great for watching videos and photos. The vibrant dark theme makes images and videos pop out, which profoundly transforms your screen, giving you an immersive experience. 
People with visual problems can also use the dark mode (except for ADHD and dyslexia)
Light mode isn't great for specific roles, but dark mode allows you to see all kinds of roles on Discord easily. 
Install Night Eye
No credit card, no names, nothing is required – install Night Eye on your preferred browser and enjoy it completely for free for 3 months. Subsequently, you can stick with the free Lite version or subscribe for $9 per year. You can see for yourself how this dark mode browser extension can help you fight eye strains.