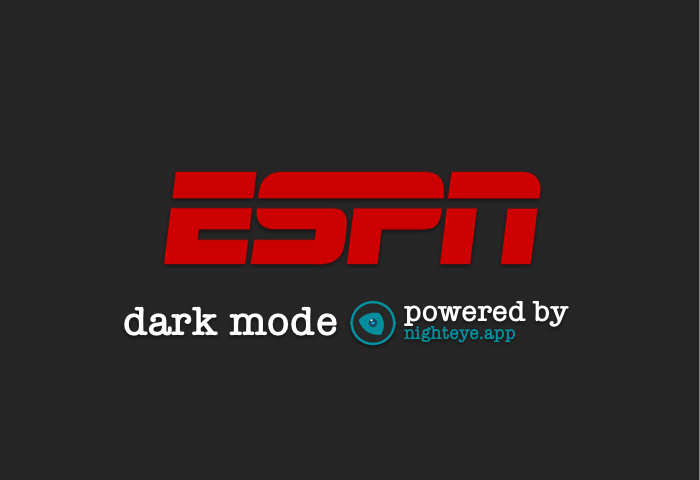 ESPN (Entertainment and Sports Programming Network) was founded in the late 1970s by Bill Rasmussen, his son Scott and Ed Eagan (
How it all started
). It was designed as the first and only 24-hour sports cable channel that serves millions of households in the United States. The company headquarters are established in Bristol, Connecticut. ESP Network was officially launched on September 7, 1979, and SportsCenter was its flagship program. At the very beginning the broadcasting was on a limited-time basis which evolved in a 24/7 coverage the following year. As of today, ESPN expanded as the Worldwide Leader in Sports, launching other networks such as ESPNU (for collegiate sporting events), ESPNews, ESPN Plus, ESPN on ABC, ESPN UK, ESPN America and their official website: ESPN.com, reaching more than 100 million US households and delivering in many languages to countless countries around the world.
ESPN.com - the #1 most popular sports website
As the #1 most popular Sports Website to date (
source
), ESPN.com is serving sports fans around the globe (football, basketball, cricket, rugby, baseball, hockey, MMA, e-sports and many more…) with live coverage and latest news from all professional leagues (NFL, NBA, NCAAM, MLS, Premier League, La Liga, Serie A, Bundesliga etc.)
ESP Network channels
Official website: ESPN.com
ESPN
ESPN2
ESPN3
ESPNews
ESPNU
ESPN on ABC
ESPN Deportes
ESPN Classic
Longhorn Network
SEC Network
ACC Network
ESPN+ streaming service
ESPN Radio
Interesting facts about ESPN
The idea of ESPN came to the mind of Bill Rasmussen after being fired from his job as Communications Director for the New England Whalers (now Carolina Hurricanes).
The ESPN concept sprang from an irritable discussion between a father and his son, Scott, while caught in a Connecticut traffic jam in August 1978.
ESPN is broadcast in over 200 countries and has regional channels in Latin America, UK, Brazil and Australia.
As many as 22 children have been named after the sports network by their parents.
Make your ESPN.com experience even better with this dark mode extension!
Are you a sports fan? Have you ever wondered how to improve your user experience while visiting your favorite sports website and, at the same time, to take care of your eyes? Try the Night Eye extension while browsing on ESPN.com! With this stylish dark mode extension, you will instantly feel the difference. Without affecting the website performance, Night Eye will protect your eyes as it will reduce the eye strain and fatigue. This dark mode extension is an eye-friendly alternative to the traditional blindingly bright user interface on ESPN.com. It is scientifically proven that negative polarity (dark mode) is way less harmful to your vision in the long run than light mode. Quite certainly you can remember at least one time you felt the dry-eyes effect or headaches while browsing on the Internet, can't you? Help yourself and minimize these negative effects on your health by installing the Night Eye extension now and take advantage of the unpaid trial period for 3 months. The setup process is quick and easy and won't take more than a couple of seconds!

Exit light and enter Night Eye as reading the latest news for your favorite club or player has never been more enjoyable!
ESPN dark mode preview by Night Eye
Start your FREE 3 month trial
No credit card, no names, nothing is required - install on your preferred browser and enjoy completely for free for 3 months. After that, you can stick with the free forever Lite version and subscribe for $9 per year.