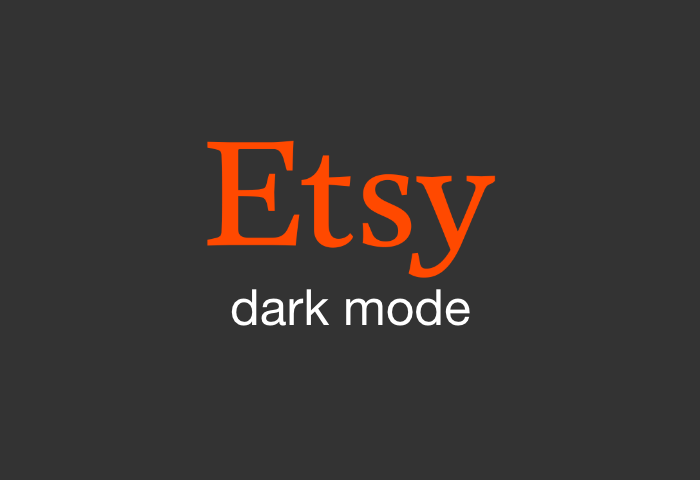 Etsy is a fabulous marketplace known for its specialty items. It's super fun navigating and shopping around the platform. However, Etsy lacks a built-in dark mode, which can be a problem for most people today.
Luckily, Night Eye is here to help. Enabling a smooth dark mode on Etsy has never been easier. Avoid the bright white background and protect your eyes while shipping. The Etsy dark theme is visually compelling, but there are many more great reasons to switch from light to dark mode. This article will help you learn how to set up Etsy Dark mode and the benefits of using it. 
How To Enable The Etsy Dark Mode?
Ardent shoppers on Etsy can quickly get the Etsy dark mode for their preferred web browser. Night Eye works efficiently on any browser you like, thereby making it easy for you to surf, review, and shop seamlessly.
Below are the steps you need to follow to enable the Etsy dark theme on your browser:
At the bottom of this guide, you will discover icons representing every browser that Night Eye supports.
Click on the symbol representing your browser. For instance, Opera users should select the Opera symbol.
Selecting that icon takes you straight to your browser extension store.
Now, click on 'Add.' Once you do that, you have successfully enabled the Etsy dark mode.
The Night Eye will automatically start functioning in the background and changing all pages you open on your browser into a beautiful dark background.
Now visit https://www.etsy.com/ on that same browser to have a first-hand experience of the astonishing Etsy dark theme.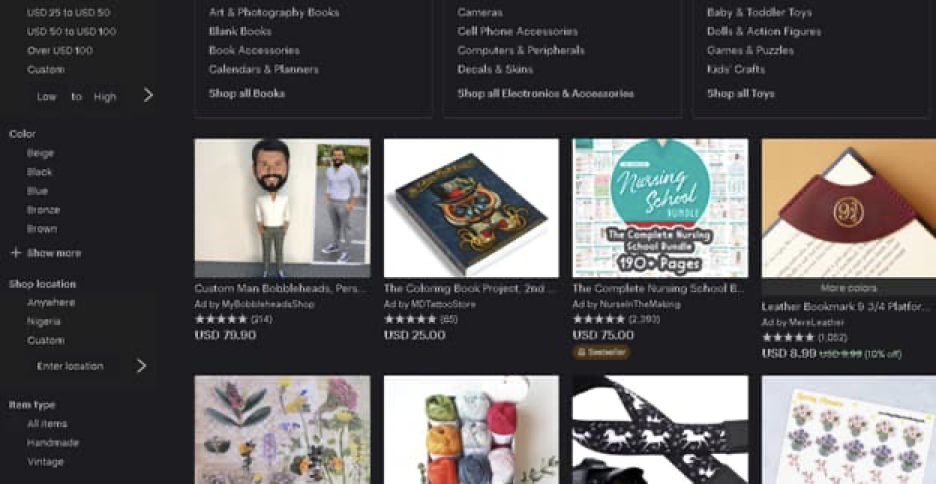 Why Is It Important To Have Dark Mode On Etsy?
Whether you are shopping for a personalized gift or some custom vintage treasures on Etsy, it's no easy feat. A simple 5-minute search can extend for hours because you've seen a zillion ideas and cannot make that choice just by tapping a button.
It's not that a careful search for the right product isn't ideal. The problem is doing so on the default Etsy white-and-peach theme. The harsh white background can feel awful after only a few minutes. In no time, we become antsy and depressed about shopping. The first reason is the overwhelming number of choices; the other is having a jarring white background as the only comfort. Before long, we find ourselves nursing endless headaches and migraines with puffy and itchy eyes.
If you regularly shop on Etsy, save yourself that stress by transforming your Etsy shopping website into something relaxing and calm. Night Eye does an excellent job of carefully transforming every aspect of your Etsy website. The result is a gorgeous dark interface that can keep you comfortable while you view and make the best choice.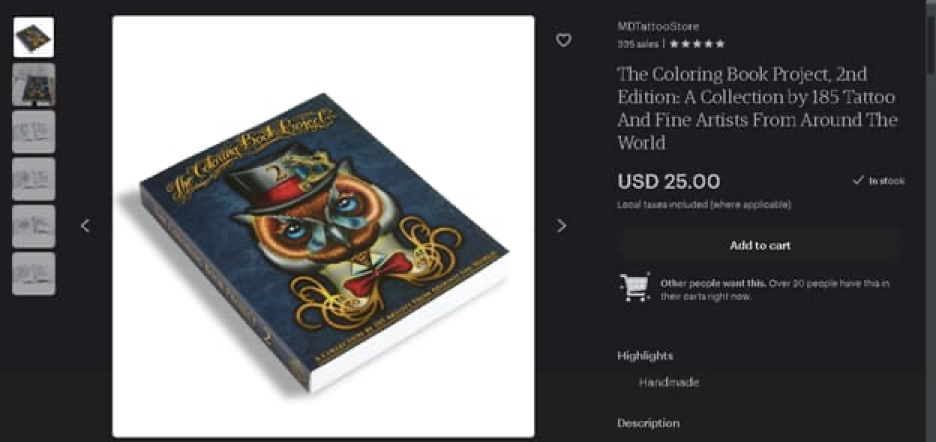 What Are The Health Benefits Of Dark Mode?
The most crucial benefit of using dark mode is its eye-protective properties. Although research is still in the early stages, the dark mode can help reduce eye strain and reduce the chances of developing itchy and painful eye aches. Nonetheless, there are many other benefits of choosing the Etsy dark mode. We have listed all the health benefits backed by research below: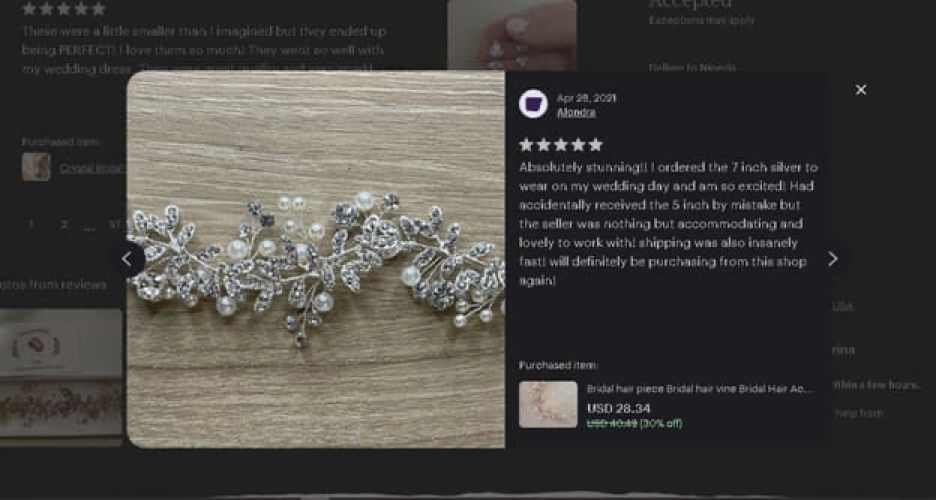 The dark mode supports your overall health by preventing endless headaches, eye aches, and itchy eyes.
It can also help you alleviate bad sleeping habits and insomnia
The dark mode is also highly beneficial for those struggling with conditions such as photophobia
Dark mode helps prevent dry and irritated eyes, which in turn stops you from having to squint at your screen. This equally leads to fewer episodes of neck and back pain.

When To Use Etsy Dark Mode?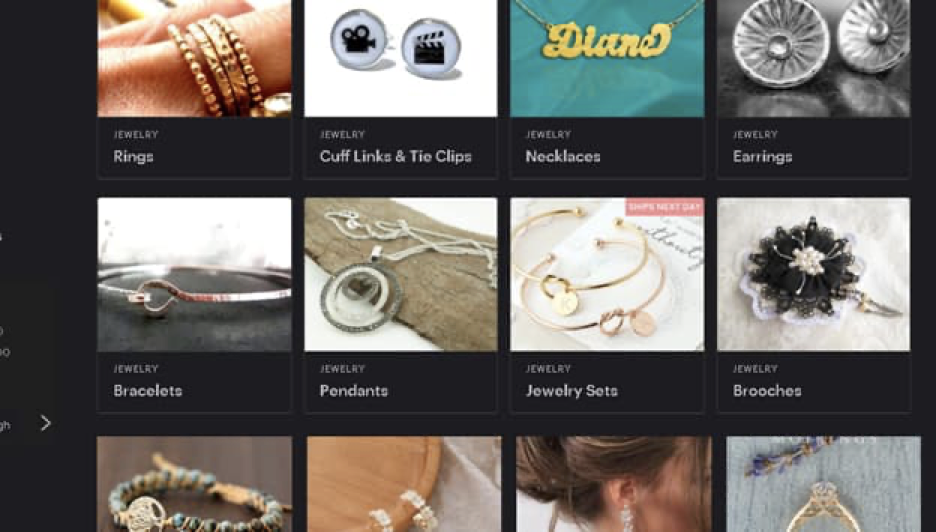 Research has shown that dark mode can improve your battery life, giving you additional hours between charges of your device. The battery saver advantage is why many people like using the dark mode. Though, it is natural that many other people would not like to use it all day long. Below, we have talked about the perfect situations to use dark mode.
Etsy's dark theme makes you see and appreciate the authentic colors of items. The vibrant colors will pop out of your screen so you can imagine how items would look on you and make an excellent choice.
It is also amazing to use Etsy dark mode when shopping in dark environments or dimly lit conditions.
Etsy users who are sensitive to bright light will find the Etsy dark theme helpful.
If you sell or buy on Etsy at night, you will love having the dark mode to yourself. It reduces exposure to blue light and alleviates that intense glare that would have otherwise illuminated your face.
Install Night Eye
No credit card, no names, nothing is required – install Night Eye on your preferred browser and enjoy it completely for free for 3 months. Subsequently, you can stick with the free Lite version or subscribe for $9 per year. You can see for yourself how this dark mode browser extension can help you fight eye strains.