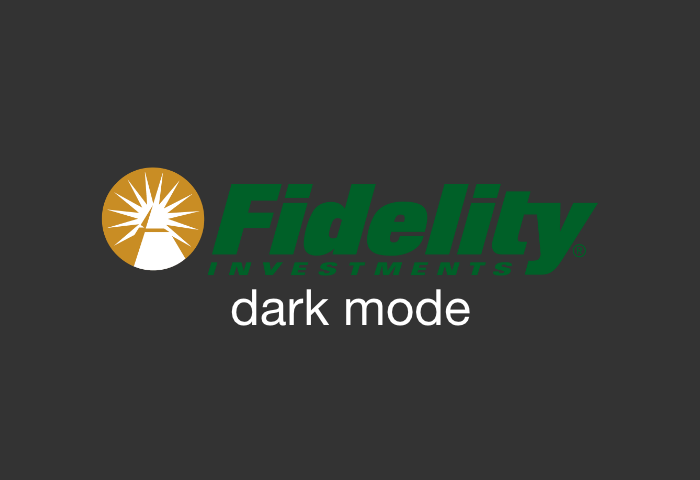 Fidelity is a charming trading platform used by all types of traders, including hands-on and hands-off investors. When selecting the right platform for investment research, low-cost trading, advisor access, retirement saving, managed portfolio services, Fidelity is a pleasant addition. However, Fidelitys' lack of built-in dark mode, can be challenging, especially for hands-on investors.
Fortunately, Night Eye can convert your default Fidelity page into a delectably dark theme that will not hurt your eyes even after extended hours on the platform. This guide will talk you through the process of enabling the Fidelity dark mode and the great reasons you should do it and fast.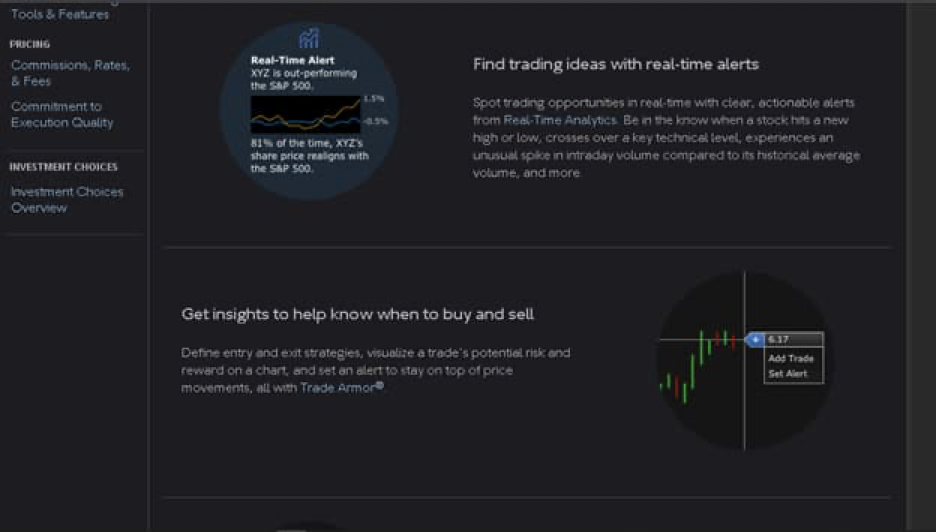 How To Enable The Fidelity Dark Mode
As a trader or investor on Fidelity.com, adding the Night Eye browser extension to your preferred browser only requires a few easy steps. The Night Eye also works beautifully in the background and will not disrupt your surfing experience.
Here are the steps you must follow to enable this free dark theme solution on your chosen browser:
At the end of this article, you will find logos for diverse kinds of browsers. Click on the symbol (icon) symbolizing your chosen browser. For instance, Firefox users should select the Firefox logo.
When you select the logo, you will be redirected to your browser e-store. Then, select 'Add,' and you are done enabling Night Eye on your browser.
Now visit https://www.fidelity.com/ and start enjoying your charming Fidelity dark mode.
Why Is It Important To Enable Dark Mode On Fidelity
Fidelity combines the best of trading platforms, educational content, and investment research in one sweet package. You can also access its learning centers for webinars and blogs to build on your knowledge. Fidelity equally offers real-time investment news, including stock market trends, so you can monitor the market and seize opportunities as they arise. All of these are require long hours. Studies show that staring at a white theme for too long leads to digital strain.
Digital eye strain is a huge concern that can deteriorate into diverse vision-related problems such as computer vision syndrome. If you find yourself spending many hours per day on your Fidelity trading platform, then you should get the Night Eye browser extension. Night Eye seamlessly converts your Fidelity environment into an enriching interface that goes easy on the eyes. Night eye makes it easier to alleviate physical discomfort to help you remain focused on your investments. 
What Are The Health Benefits Of Fidelity Dark Theme
The most apparent reason you should choose the Fidelity Dark Mode is the robust protection you get against vision-related problems. The deeper levels of contrast within the theme create a profoundly calm feeling. Even so, there are many other reasons to use Fidelity Dark Mode. Below you will find other meaningful benefits of dark mode:
Fidelity dark mode makes it easier to get rid of dry and irritated eyes.
It also reduces the chances of developing puffy, itchy, and aching eyes.
Because you no longer have to squint at the screen, dark mode indirectly supports good posture, reducing neck pain, back pain, and headaches. 
Dark mode can also foster a soothing ambiance that prevents you from developing too much cortisol, the stress hormone. In turn, dark mode helps you stop providing triggers to the brain that can lead to anxiety and depressive symptoms.
When To Use Fidelity Dark Mode
Dark mode can also help you enjoy your battery for as long as possible before needing to recharge. Although this happens on all screens, you will especially notice the difference when using the OLED screen. However, you might have questions such as – what time can I use dark mode? The reality is that dark mode works differently for everyone. However, there are a few scenarios and examples of using Fidelity Dark theme that works for everyone:
The dark mode is an ideal choice for working at night. The dark environment will feel less painful, so you can focus entirely on making the best investments.
Your charts and analysis tables will pop out better on the Fidelity investment plan. The carefully thought-out levels of contrast and performance will help you never miss a single detail on your trading platform.
Traders and investors with certain eye conditions such as photophobia will also benefit from using the Fidelity Dark theme.