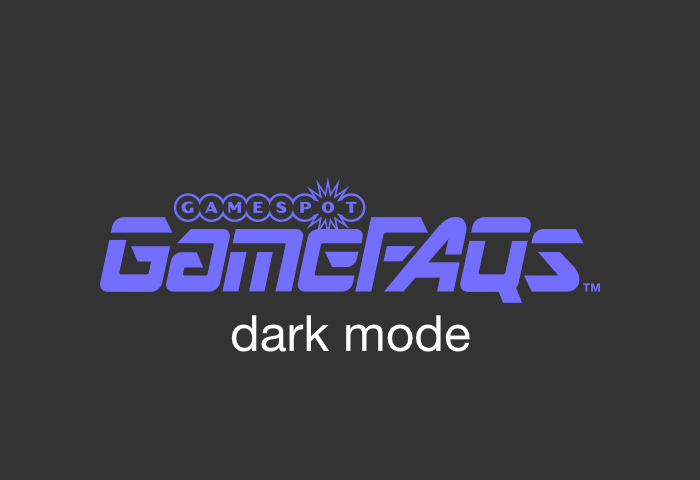 GameFAQs is an excellent website that helps games access FAQs and walkthroughs to help them become experts at their favorite video games. However, like most websites, GameFAQs lacks a built-in dark mode.
Fortunately, Night Eye comes to the rescue allowing you access to a gorgeous dark theme that is also effortless to use.
But there are other wholesome benefits of using Night Eye. So, this article will guide you on enabling dark mode on GameFAQs, the importance of having dark mode on GameFAQs, and other benefits of dark mode.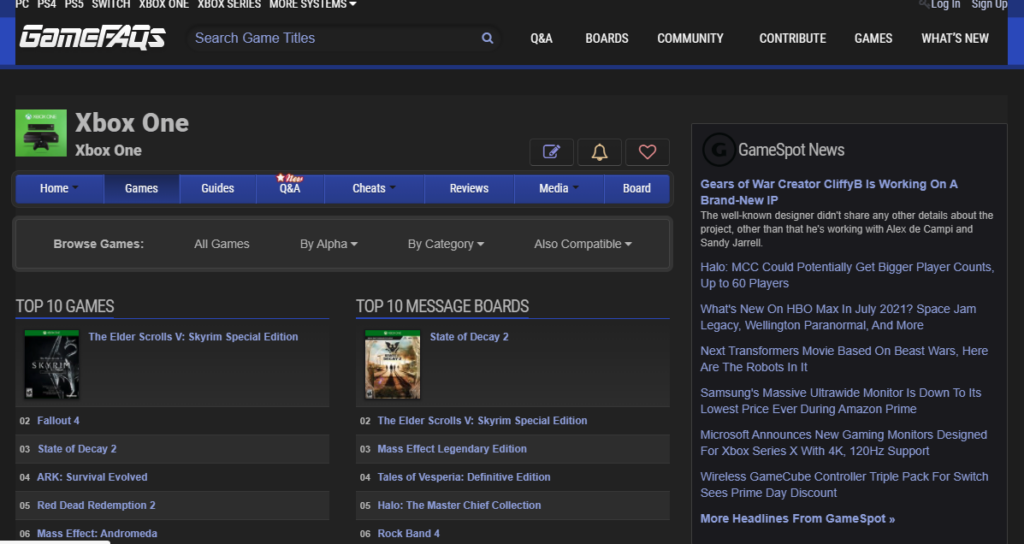 How to enable GameFAQs dark mode
For all lovers of GameFAQs, you can quickly enable the GameFAQ effortlessly in easy steps. Night Eye works automatically and is compatible with all your favorite browsers and websites. Use the instructions outlined below to enable Night Eye in a few minutes:
Go to the bottom of this article to click on any symbol representing your browser (for instance, you should select the chrome browser symbol).
Then, this re-directs you to your browser extension shop.
Here, select "Add' and Night Eye will be automatically added to your extension list.
You can now visit https://gameFAQs.gamespot.com/ and give your GamesFAQ dark mode a try.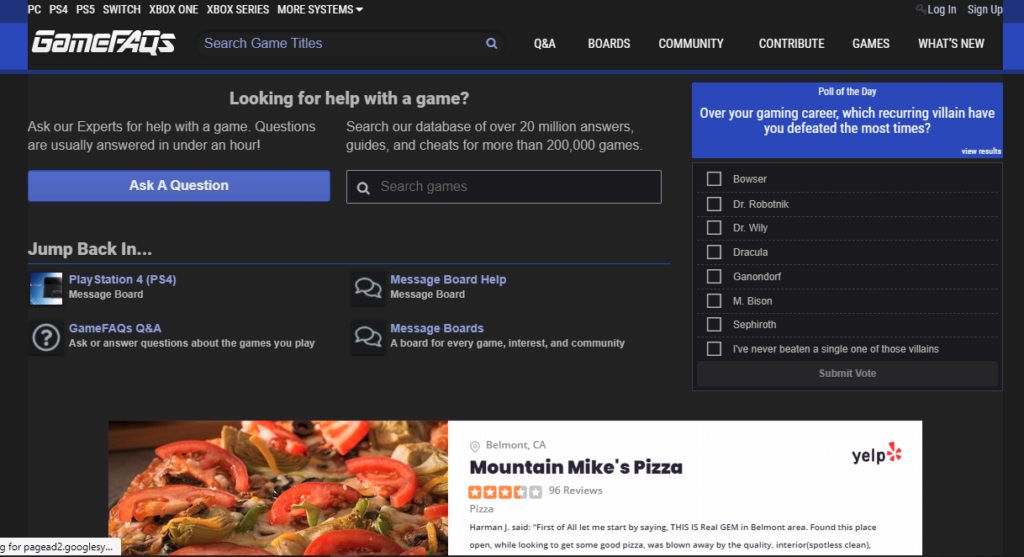 Why is it important to have dark mode on GamesFAQ?
Every day thousands of people visit GamesFAQ for video game cheats, game saves, box art images, walkthroughs, FAQs, and reviews.
GameFAQs also has an active message board community which means users spend a more significant part of the day interacting with other gamers. Therefore, gamers on this platform spend hours and hours glued to their screens to enjoy their favorite entertainment. The sheer stress from the harsh glare of that awful white default theme and intense concentration can cause undue pressure on the eyes leading to eye strain. GameFAQs only provides dark mode for selected rooms, and it's not always a great choice as it tends to wash out everything without increasing readability. 
Fortunately, the Night Eye browser extension will transform your GamesFAQ environment giving you a calming background that alleviates all eye-related problems caused by spending time on the platform.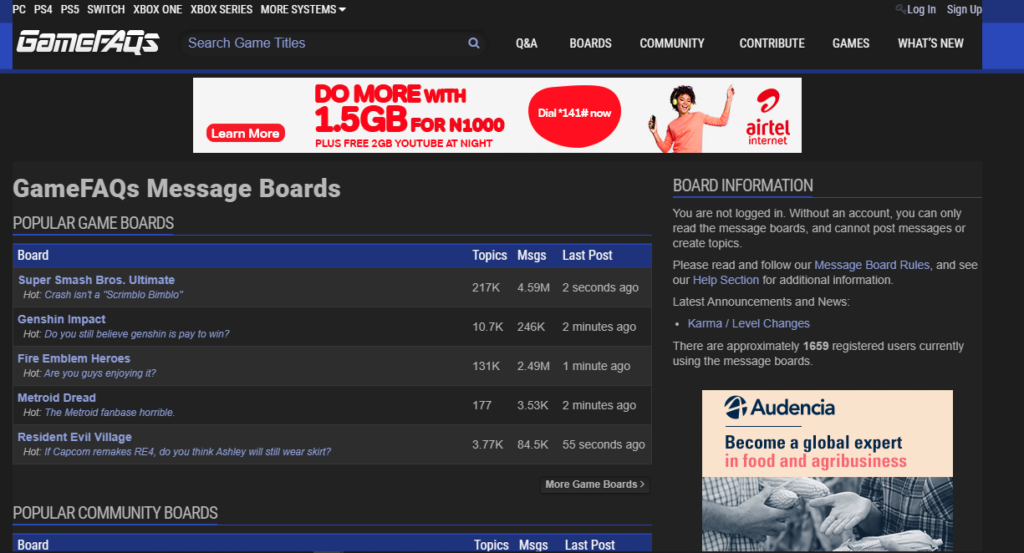 What are the health benefits of using dark mode while browsing GamesFAQ?
One of the most significant benefits of the dark mode is that you won't feel that painful, burning sensation in your eyes after spending hours on your GamesFAQ platform. Therefore, GamesFAQ dark mode offers excellent eye-protective abilities. However, there are other tremendous benefits of dark mode. Below you will find several advantages of using dark mode:
Improve sleep: Dark mode can help improve how the body secretes melatonin, a hormone responsible for sleep. Therefore, GamesFAQ can help you develop better sleeping habits and help you manage sleep disorders such as insomnia. Plus, lower melatonin levels have been connected with increased risks of cancers and obesity. Therefore, you can look forward to improved sleeping habits and lower risks of obesity and cancer.
Improve your posture: When our eyes become worked up, it gets blurry, making us squint and slouch towards the screen leading to more pain in our shoulders, neck, head, and back.
Supports health and wellness: By helping alleviate all kinds of eye-related conditions, alongside accompanying headaches and body aches, dark mode enables you to become intentional about your health. 
Helps manage certain eye conditions: People with certain eye conditions such as light sensitivity and visual impairment can benefit from dark mode. The soothing dark environment makes it easier for them to focus on what's most important without undue stress or pressure on the eyes. 
When to use dark mode?
Dark mode offers many incredible benefits to our health, which is why some people consider using dark mode all the time. However, there are particular times when using dark mode is not okay. For instance, using dark mode in a sunny room can be detrimental and lead to the same symptoms we want to avoid. So, you might be concerned about the best times to use GamesFAQ dark mode. Below you will find examples that can apply to everyone:
The dark mode works exceptionally well when you want to enjoy visual content such as streaming videos, watching movies, or playing games. Colors pop up better on dark backgrounds, bringing an extra layer of visual pleasure. Therefore gamers on GameFAQ would certainly love using dark mode.
The dark mode is also highly beneficial when you want to concentrate on what's in front of you. The dark background makes information central to your screen pop out while the rest fades away from view.
The dark mode is an excellent choice for people who have photophobia or other visual disturbances.
GameFAQs dark mode is also an ideal choice for games that regularly use the platform at night or in dark/low-light environments.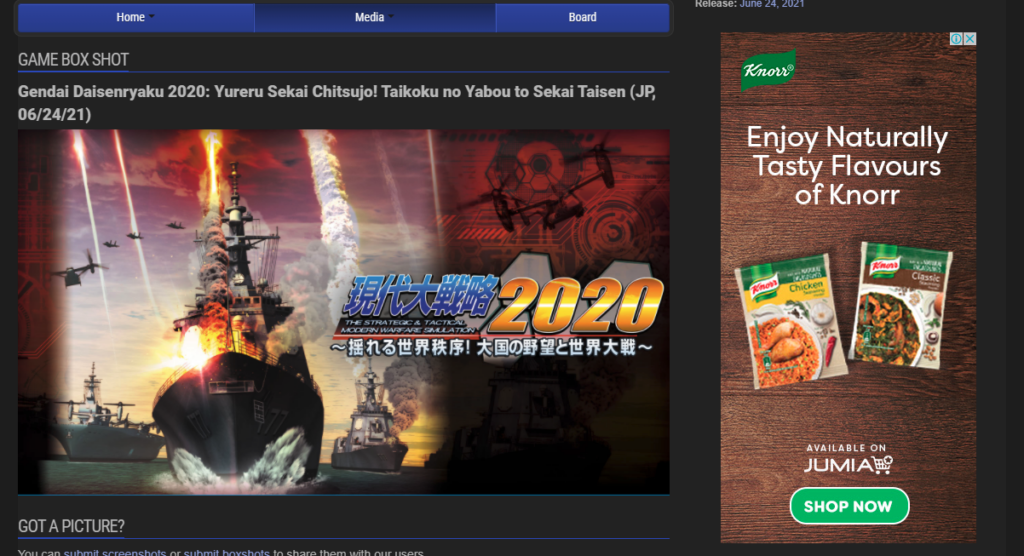 Install Night Eye
No credit card, no names, nothing is required – install Night Eye on your preferred browser and enjoy it completely for free for 3 months. Subsequently, you can stick with the free Lite version or subscribe for $9 per year. You can see for yourself how this dark mode browser extension can help you fight eye strains.