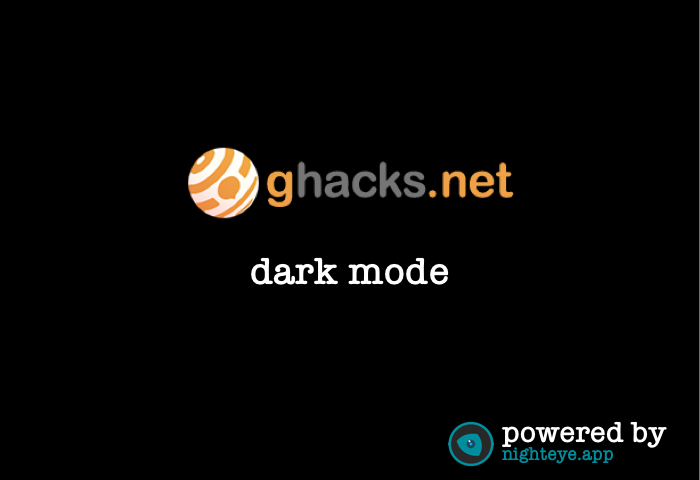 Ghacks is, by far, one of the best tech blogs on the internet. The focus on gHacks may be on open source software, but they also discuss other topics in great detail. Anyone who has stumbled upon this technology blog knows that you'll find a useful post quickly, and it only takes a few seconds of scrolling. How many hours have you spent reading gHacks? For many of you tech addicts, it's one of the first sites you visit every day. It's not too far fetched to say that gHacks is regular reading for many, and the site offers up all kinds of valuable information, and it's only entertaining.
A little back story about gHacks
gHacks was created all the way back in 2005 by Martin Brinkmann. The purpose of the blog was and still is to cover tech news. A significant portion of the articles at gHacks focuses on open source products such as Firefox. They also cover topics like Windows and Linux operating systems. Tech lovers worldwide visit gHacks every day to get their fix of technology related news and helpful tips. Each day there are five new posts added, and there is an extensive library of posts to keep readers busy.
gHacks is great, but the white screen can be difficult to look at
You could spend hours upon hours reading all the great content that gHacks has to offer. There's just one problem, and it's that pesky white screen. If you're visually impaired, or your eyes are tired, then the white screen will cause you all kinds of problems. It won't be long after you've begun reading an article that you'll want to close up shop and go to another site. Why? It's all because of the white background. Your eyes can't take all of that bright white light pounding at it.
gHacks is even more enjoyable in dark mode
Just think about how much more you'd enjoy gHacks if you could read it in dark mode. How many more articles per day would you read? How many times do you start to read an article only to find yourself unable to finish it because of the white background? It happens to everyone, and you're not alone. It gets so annoying to find yourself in the middle of a well-written article only to find your eyes not wanting to read another word. It's a challenge quite a few people face, but few know there's a solution to their problem.
Reading gHacks with Night Eye makes all the difference in the world
What is Night Eye? Night Eye enables you to visit many sites such as gHacks and read it in dark mode. That means a dark background will replace the white areas on the site. No longer will your eyes get tired so quickly. You'll be able to finish your favorite Ghacks articles without your eyes becoming tired. Night Eye works with other sites too, and it's something every person needs who needs help trying to avoid those white screens that drain your eyes and make you want to go elsewhere.
Preview of gHacks dark mode by Night Eye
Install Night Eye dark mode now
No credit card, no names, nothing is required - install Night Eye on your preferred browser and enjoy it completely for free for 3 months. Subsequently, you can stick with the free Lite version or subscribe for $9 per year. You can see for yourself how this dark mode browser extension can help you fight with eye strains.