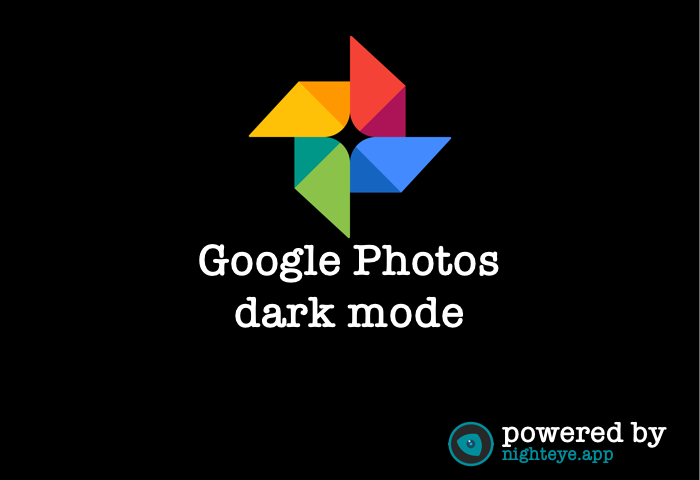 Whether on Windows, macOS, Android, or iOS, everyone loves dark mode as the benefits of it are not one or two. Many new-found advantages are starting to receive recognition among digital users. From a health perspective, it is scientifically proven that dark mode is way less harmful to our eyes in comparison with the standard light mode, mainly because it negates the harmful blue light.
And this positive trend is observed especially when we stare at our device's screen for a longer period of time. Non-profit researches suggest that continued exposure to blue light over time could lead to damaged retinal cells and eventually cause vision problems like age-related macular degeneration or
digital eyestrain
. Fortunately, with the dark mode, you can avoid these negative symptoms. In addition, this mode helps optimize battery consumption on your devices and enhances the overall aesthetics with a more stylish interface.
Nowadays dark mode is pretty much everywhere and can be enabled on every OS. Android 10 and iOS 13 added the feature natively, and many of your favorite apps now include the option. One of the apps on which you can enjoy the benefits of the dark mode is Google Photos. It is a gallery app that uses AI to enhance your pictures even more and is a compelling choice for a lot of people as the default Gallery app for viewing photos and videos.
"The best photo product on Earth" – The Verge, "Google Photos is your new essential picture app" – Wired, "Upload the pictures, and let Google Photos do the rest" – The New York Times, these are just a few of the countless positive worldwide reviews of this application.
Key Features of Google Photos
Free high-quality storage on which you can back up unlimited photos and videos for free for up to 16 megapixels and 1080p HD and access them from any device and photos.google.com
Free up space as your photos that are safely backed up can be removed from your device's storage in just a tap.
Advanced editing suite with which you can easily transform your photos with a tap by using intuitive and powerful photo editing tools to apply content-aware filters, adjust lighting, and more.
Smart automatic albums to tell better stories and automatically get a new album with your best shots after an event or trip.
Shared albums with which you can grant a trusted person access to all of your photos.
Аnd many more features which we do recommend discovering by yourself!
In the next lines, we will explain some simple steps on how you can enable Google Photos dark mode on devices with different OS and provide you with information about our very own dark mode browser extension – Night Eye.
How to Enable Google Photos Dark Mode on Android Devices
We will start with Android, as Google has finally started a server-side rollout of dark mode to Google Photos for a wide range of Android devices.
Enable dark mode in Google Photos in Pixel devices:
Open the Settings app and go to Settings Display.
Under Display Settings, scroll down until you find Device theme.
Tap on Device theme and choose Dark and the next time you open Google Photos, you will have the beloved dark mode applied.
Requirements - Android 9.0 Pie or higher
Even if you do not own Pixel device, you can still enable dark mode for Google Photos. In order to do so, follow these steps:
Gain access to Developer Options which can be done by tapping Build number found in About Phone seven times.
Go to Developer Options from Settings System and scroll down until you find Night mode.
Tap on Night Mode and set it to "Always on" and start enjoying Google Photos dark mode.
How to Enable Google Photos Dark Mode on iOS
iPhone users can now also enjoy Google Photos dark mode. Here is how:
You need to have Google Photos 4.49 installed on your phone - the most recent version of the app.
Go to Settings menu or use Control Center panel to turn on dark mode.
Quick and easy! You can now browse your photos at night or in dimmer places with increased eye-care. The dark mode will change the white background of the app to a dim grey and at the same time will not impact your photos.
How to Enable Google Photos Dark Mode on Desktop
Dear desktop users, we haven't forgotten about you! Meet Night Eye dark mode browser extension with which you can instantly enable dark mode on your Google Photos application on your desktop computer or laptop. Windows or macOS user – it doesn't matter, since Night Eye is a browser extension available for all major browsers (Chrome, Safari, Firefox, Edge and others)
Night Eye can make browsing your photos at night a little easier on the eyes as it will apply negative polarity (dark mode) on your screen. You can go even further eliminating the harmful blue light by applying the Blue Light Filter feature. We spoke about at the very beginning - the main source of vision problems and will reduce to minimum the above-mentioned negative symptoms such as eye strain, the dry eyes effect, headaches and even blurred or double vision. Why not even exclude them forever from you life?
Apart from the most important aspect – the eye health, Night Eye will apply more stylish and cooler look on your Google Photos application, without impacting your photos. Try Night Eye dark mode browser extension and start browsing your photos in different, healthier and better view. Not only does it look cool, but will also increase your eye-care!
You can also enable dark mode on many other Google products such as
Google dark mode for
-
Google Play Store Dark Mode
,
Google Search Dark Mode
,
Google Calendar Dark Mode (for Web)
, and many more.
Previews of Google Photos dark mode on desktop
Start your FREE 3 month trial
No credit card and names are required - install on your preferred browser and enjoy completely for free for 3 months. After that, you can stick with the free forever Lite version and subscribe for $9 per year. See by yourself how this dark mode browser extension can help you fight with eye strain caused by our modern life.