Grammarly Dark Mode
Grammarly is an amazing tool that makes it easier to quickly correct spelling and grammar mistakes to improve your articles, posts, essays, and even business reports. But writing and making those corrections on the Grammarly website can be challenging if you have to stare at its glaring white background for hours. Hence, this article will show you how to make Grammarly dark mode quickly to ease your eyes when working in Grammarly. 
Does Grammarly have a dark mode?
Unfortunately, Grammarly has no built-in dark mode. Hence, thousands of Grammarly users, including over 30,000 professionals, have no choice but to rely on other ways to tune down the glaring white background. However, without the proper dark environment, you may ultimately fry your brain and eyes after hours of combing through your content, searching, and making grammar corrections. 
How to make Grammarly dark mode?
Thanks to a browser extension like Night Eye, you can enjoy a tailored Grammarly dark mode that transforms your Grammarly work environment on your browser into a refreshing dark environment. It's also easy to install and enable dark mode on your Grammarly website, alongside your favorite web pages. Night Eye is a free browser extension compatible with many websites and web browsers. Use the guide below to install Night Eye and re-invent how you use your Grammarly workspace. 
Below you will discover multiple download links to enable Night Eye on various browsers.
Choose the icon for your website. The link would direct you to your browser extension store.
Here, select 'Add' and watch Night Eye transform your entire web browser into a fantastic dark environment.
Now visit www.grammarly.com to start checking for grammar and spelling errors in an entirely different way. 
Before and after Grammarly Dark Mode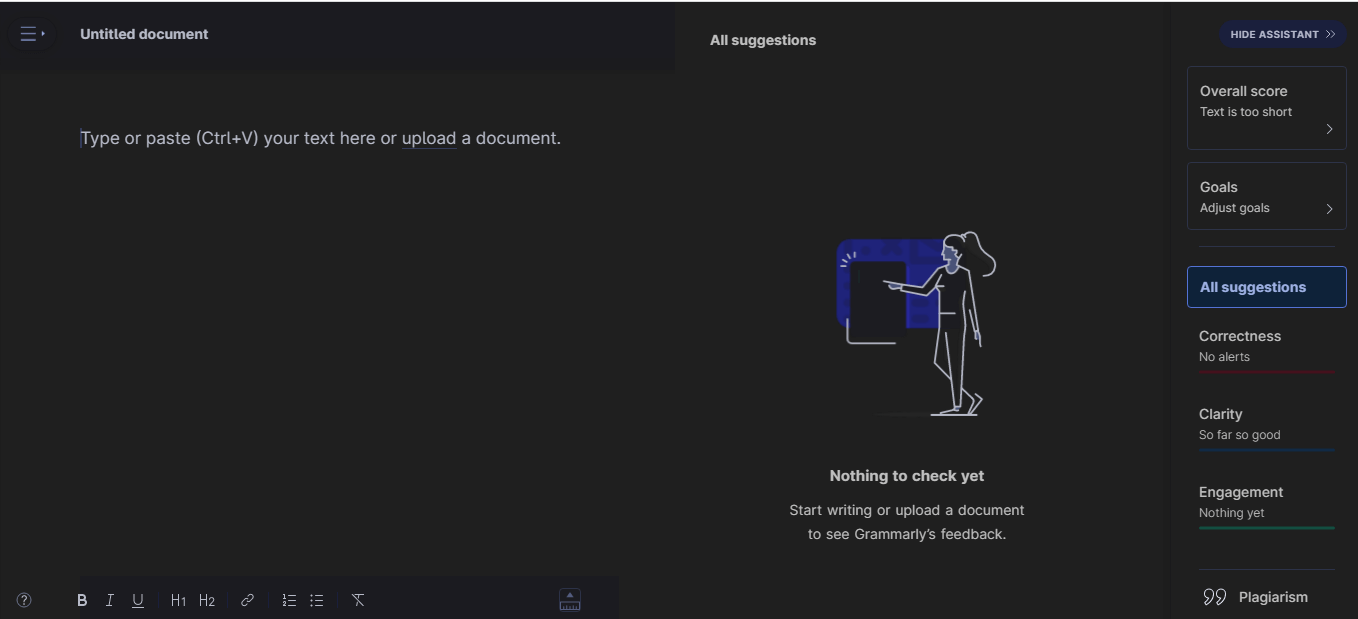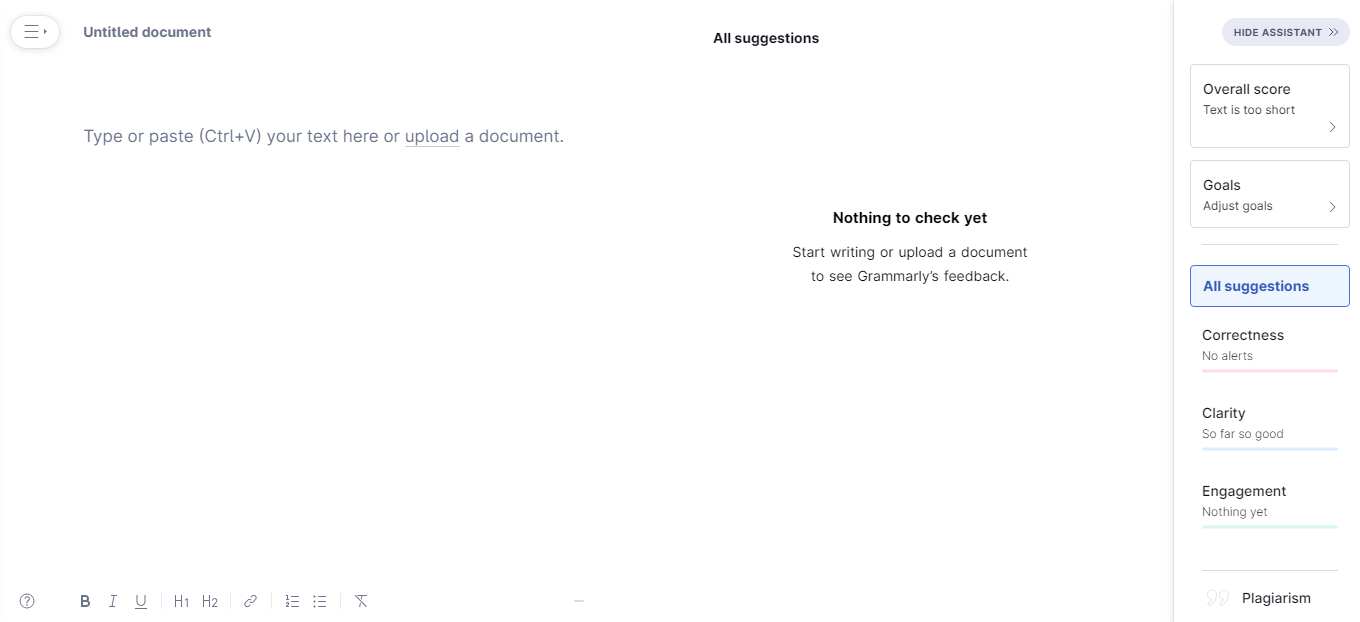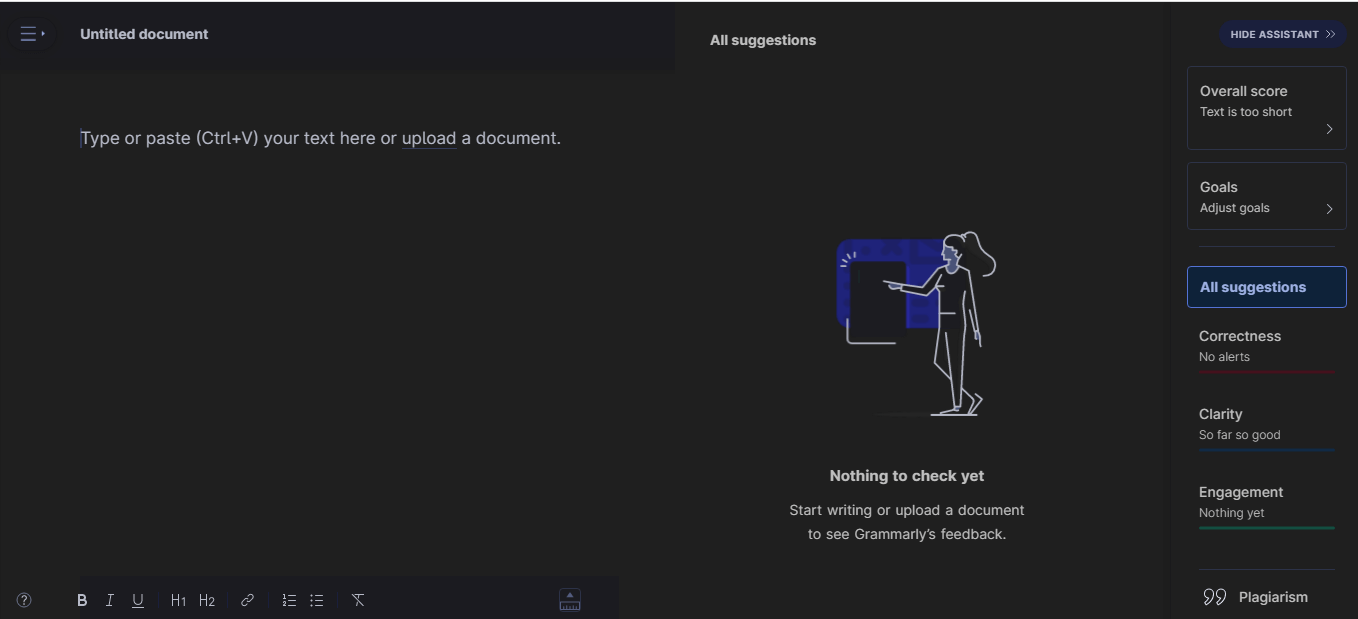 Why Grammarly dark mode?
As a Grammarly user, Grammarly dark mode is a fascinating addition that can help reinforce and support your health and wellbeing. Below are tons of the excellent benefits of using dark mode on Grammarly:
Dark mode eliminates dry and painful eyes
No doubt, staring at the glaring white screen of Grammarly while trying to edit your long prose and reports is disheartening. Grammarly dark mode eliminates that white screen alongside the bright blue filters beneath, so you can avoid dealing with dry and painful eyes. 
Dark mode elevates your focus. 
Let's be honest. Staring at the same bland white look gets old quickly. Spice things up by using the Grammarly dark theme. Words pop better on a dark background. The level of contrast and performance on the Grammarly website helps sharpen your focus by helping you fix your attention on the words before you. 
Dark mode makes it easier to edit your documents.
As a proofreader and editing assistant, Grammarly helps polish your content. However, like every other tool, it won't find every error. You must also pay utmost attention to see other mistakes and refine your work entirely. However, this is tricky to achieve if you are already bored with writing and editing your content on a bland white background. By sharpening your focus, dark mode helps you focus on what matters most. Hence, it reinforces your ability to proofread, edit and make the most of your Grammarly editing suggestions.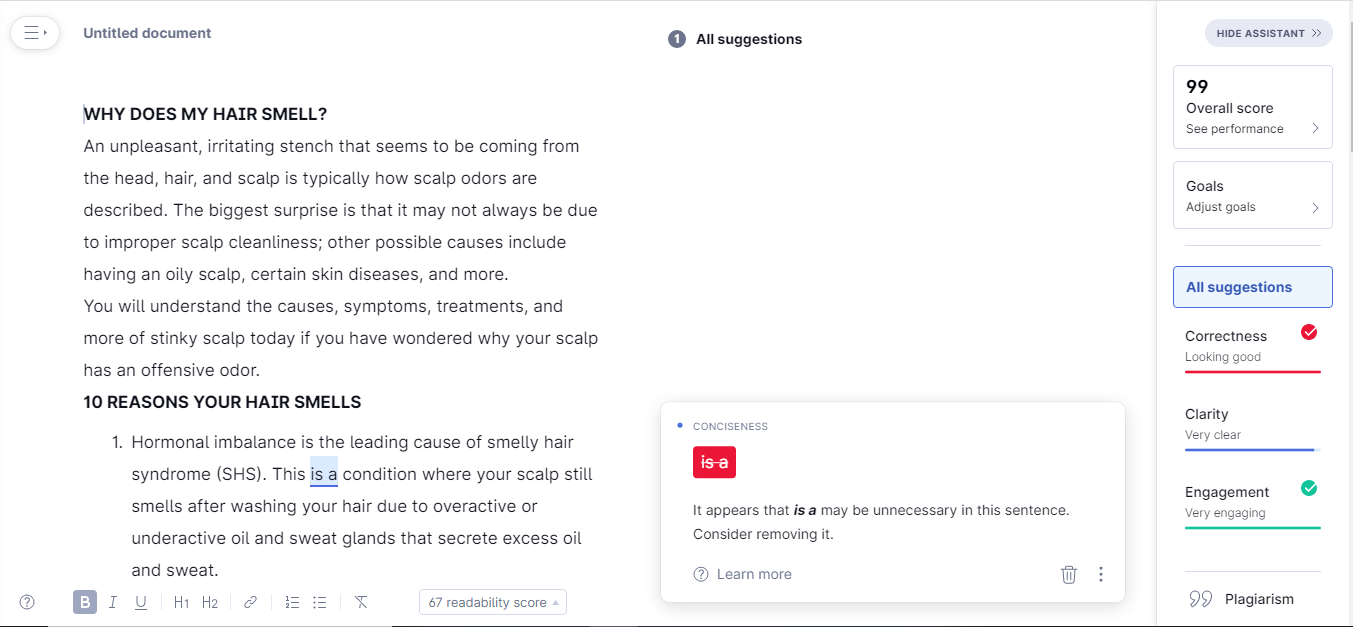 4. Dark mode helps you sleep better.
After a hard day's work of exposure to too much blue light, falling asleep can be challenging. With dark mode, you don't have to worry about exposing yourself to a lot of blue light. Dark mode eliminates blue and white light, thereby fostering healthier melatonin levels. Melatonin is responsible for helping you fall asleep. Even worse, lower melatonin levels have been connected to heightened obesity and cancer risks. 
5. Dark mode makes it easier to work at night.
If you are a night owl that loves burning the midnight candle when writing your articles and novels, Night eye can support you. The automatic switch from sunset to sunrise through the Night eye browser extension makes it easier to work at night or in a poorly-lit room. That way, you can work efficiently at night with less stress on your eyes.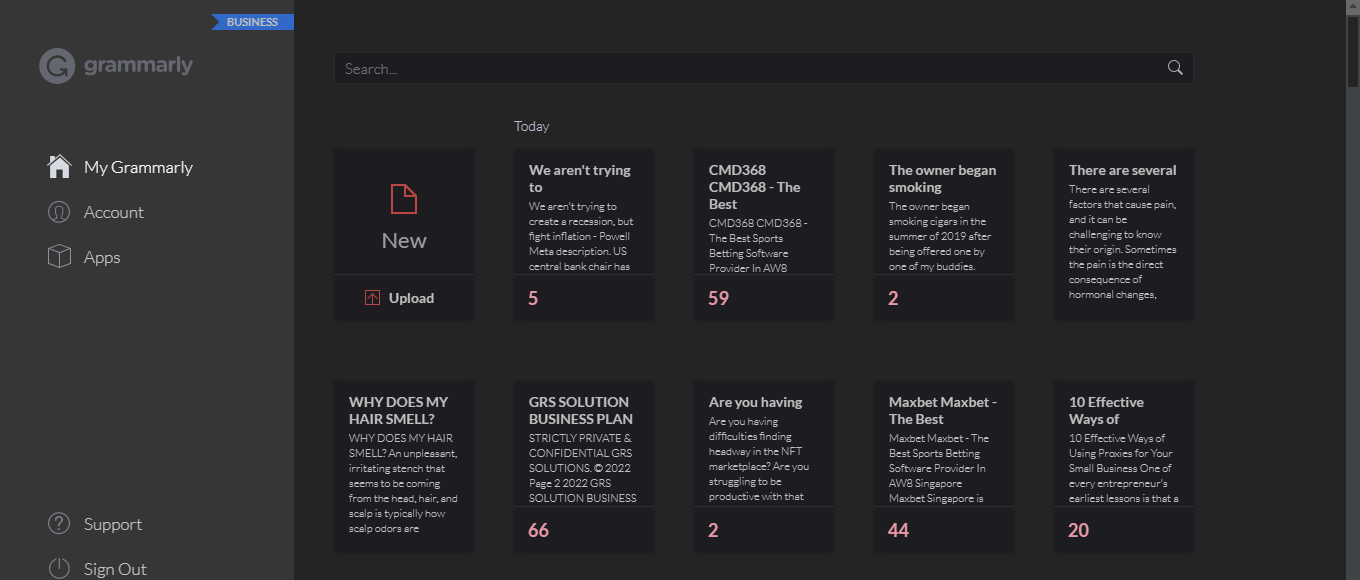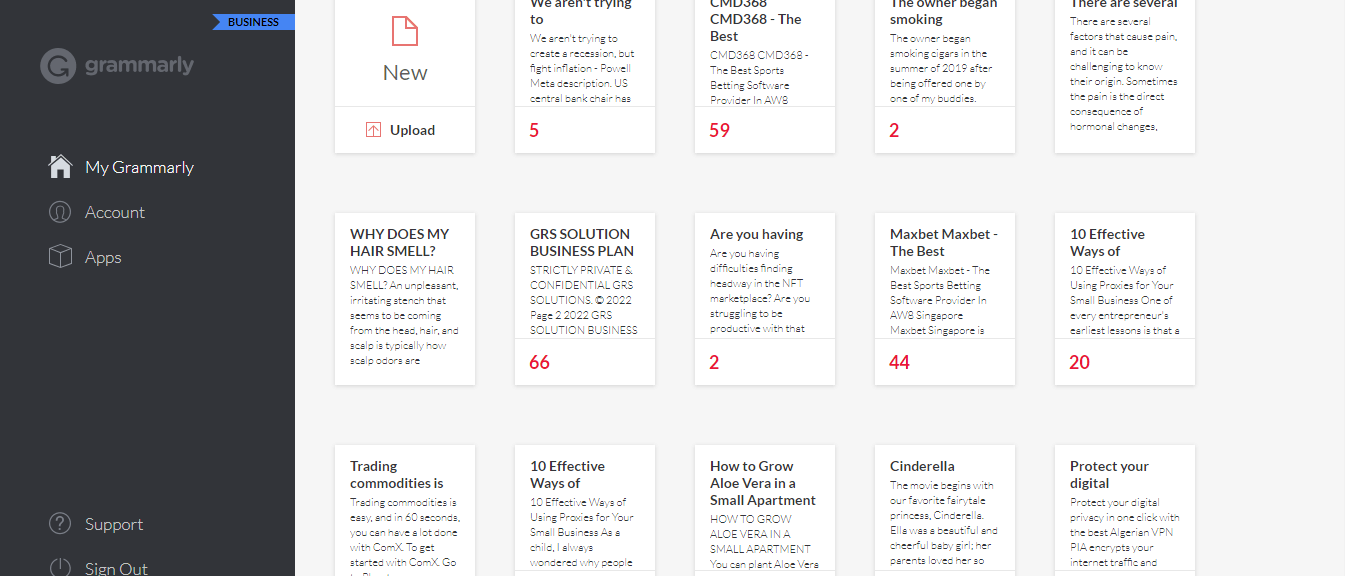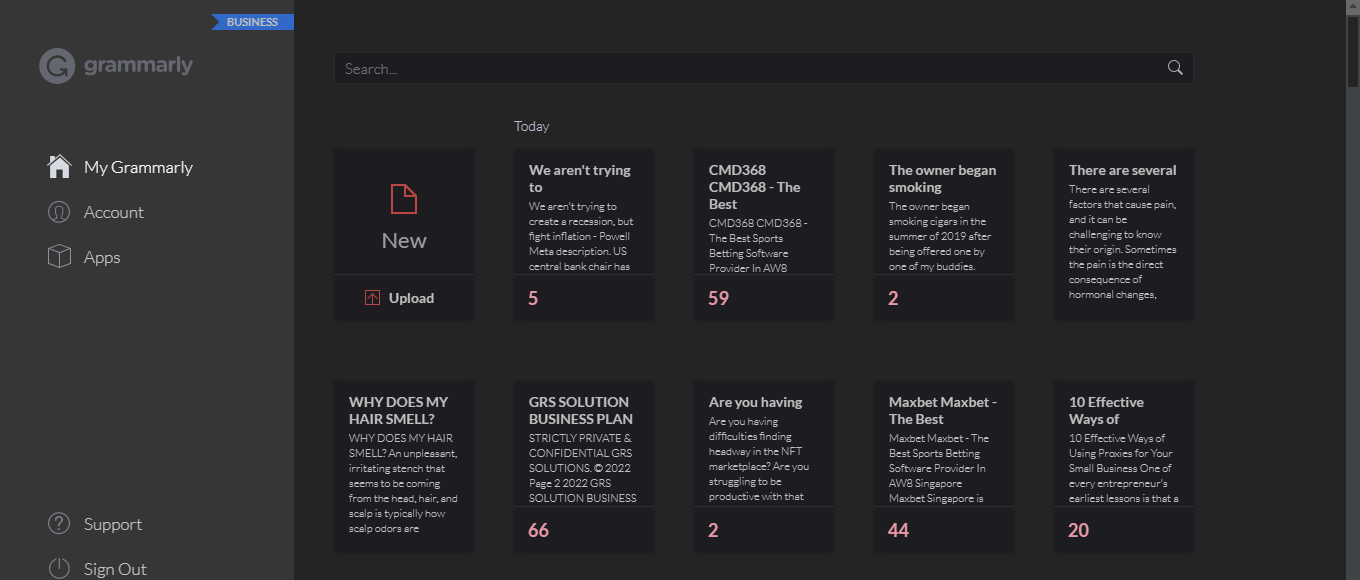 Enable dark mode on any website
No credit card, no names, nothing is required – install Night Eye on your preferred browser and enjoy it completely for free for 3 months. Subsequently, you can stick with the free Lite version or subscribe for $9 per year. You can see for yourself how this dark mode browser extension can help you fight eye strains.