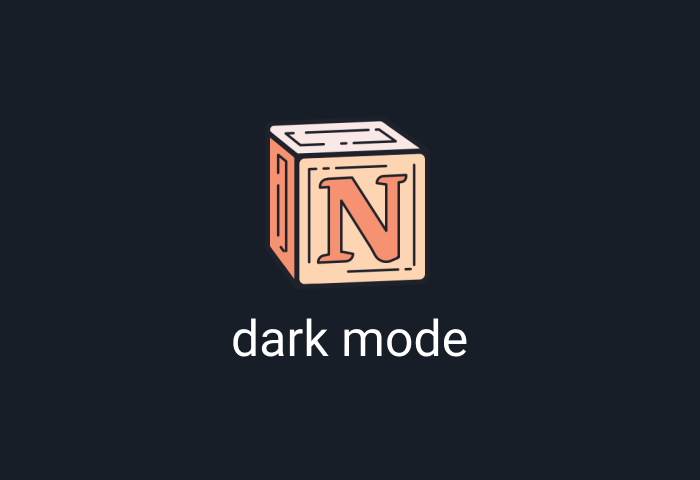 Notion is an awesome all-in-one project management solution that makes it easier to keep track of tasks, information, file sharing, workflow, business processes, and projects. Freelancers, teams, and even enterprises leverage Notion for its flexibility and versatility. Thanks to Notion dark mode, you can now enjoy a soothing dark environment that is easy and aesthetically pleasing to the eyes, thereby reducing eye fatigue. This guide will share with you the easy steps to enable Notion dark mode.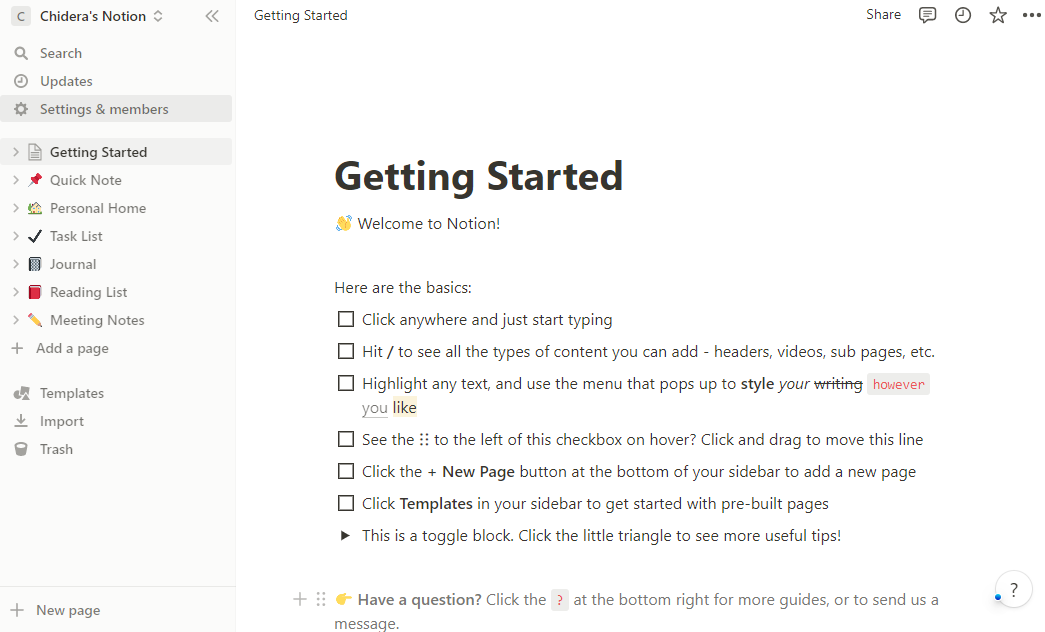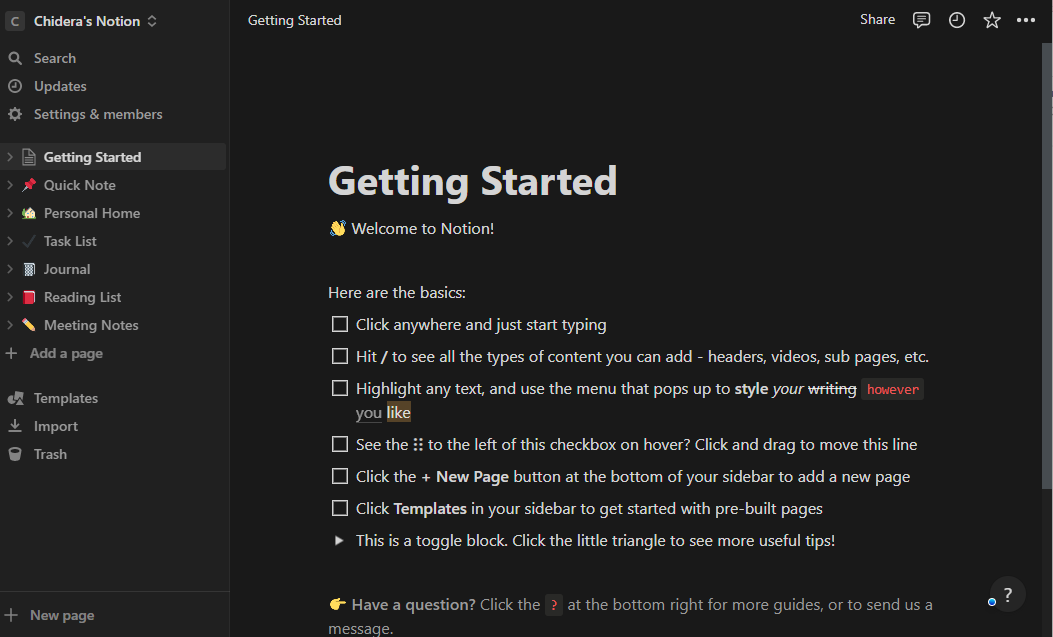 Is there a dark mode on Notion?
Notion's clean interface is genuinely remarkable. You'll also love that Notion has a built-in dark mode which you can toggle on and off effortlessly across all your devices. In addition, Notion's dark interface is entirely black, unlike many other native dark modes. Hence, you can enjoy an edgier stunning look that's both relaxing and gorgeous.
How to enable Notion dark mode on desktop
Enabling Notion dark mode on desktop is a straightforward process. Follow the instructions below to start using the Notion dark theme on your desktop:
Navigate to the "Settings & Members" button at the top of your left-hand panel

This opens a new window. Here, tap the button My notifications & settings.

In the dropdown, select 'dark' (or any other modes you like). 

Alternatively, you can also toggle the dark mode on or off using the shortcut: cmd/ctrl+shift +L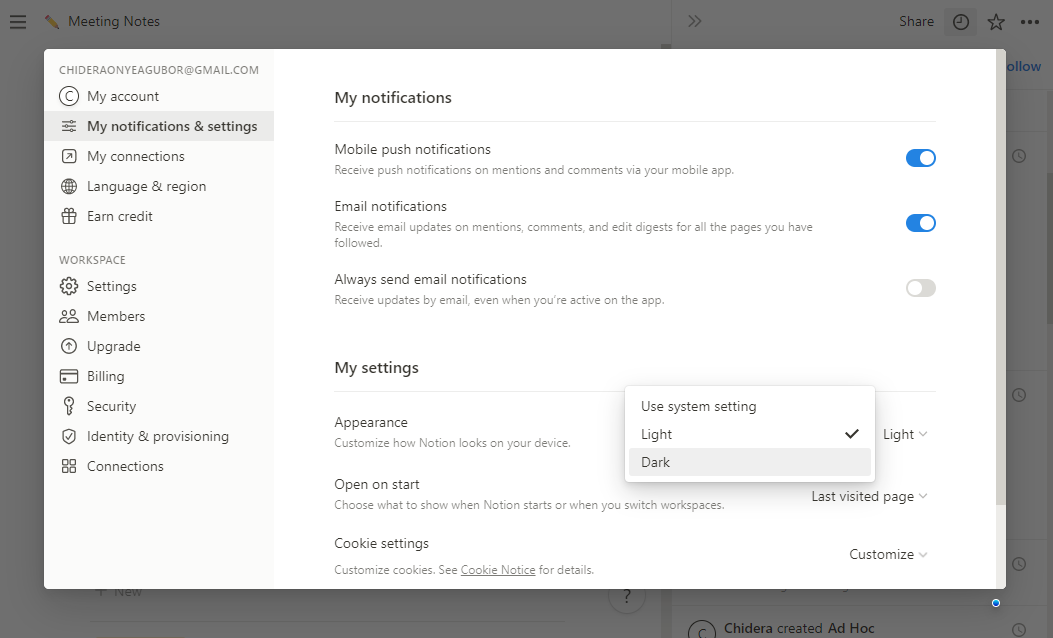 How to enable Notion dark mode on iPhone
Notion also has a dedicated dark mode on iPhone. This works with even earlier versions of the Notion app. However, it's much better to update your app for security reasons. Also, selecting dark mode on your iPhone will apply to all your workspaces.
Open the Notion app and tap the hamburger icon in the top left-hand corner.

This opens up the sidebar. Navigate to Notifications & Settings at the bottom. 

A window will open, where you can tap the button under Appearance to enable dark mode (or any other mode you prefer).
That said, note that if you are running on IOS 13 or iPadOS 13 and later, you need to turn on dark mode on your device before you can see the options for enabling dark mode within Notion.
How to enable Notion dark mode on Android
Notion Android app also comes with a built-in dark mode that works flawlessly. Remember that enabling dark mode instantly works across all your open workspaces. Follow the steps below to customize the appearance of your app by using the dark theme:
Go to the top left-hand cover of your screen and tap the hamburger menu

Now navigate to the bottom and click on

Notifications & Setting

This opens up a popup, scroll to Appearance and select Dark mode from the dropdown beneath the label.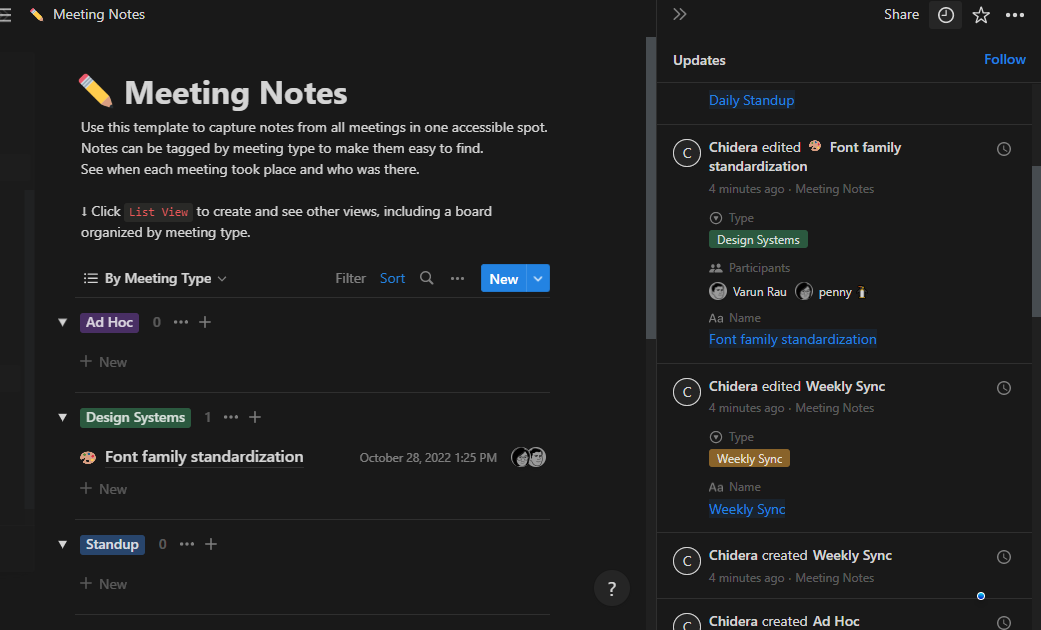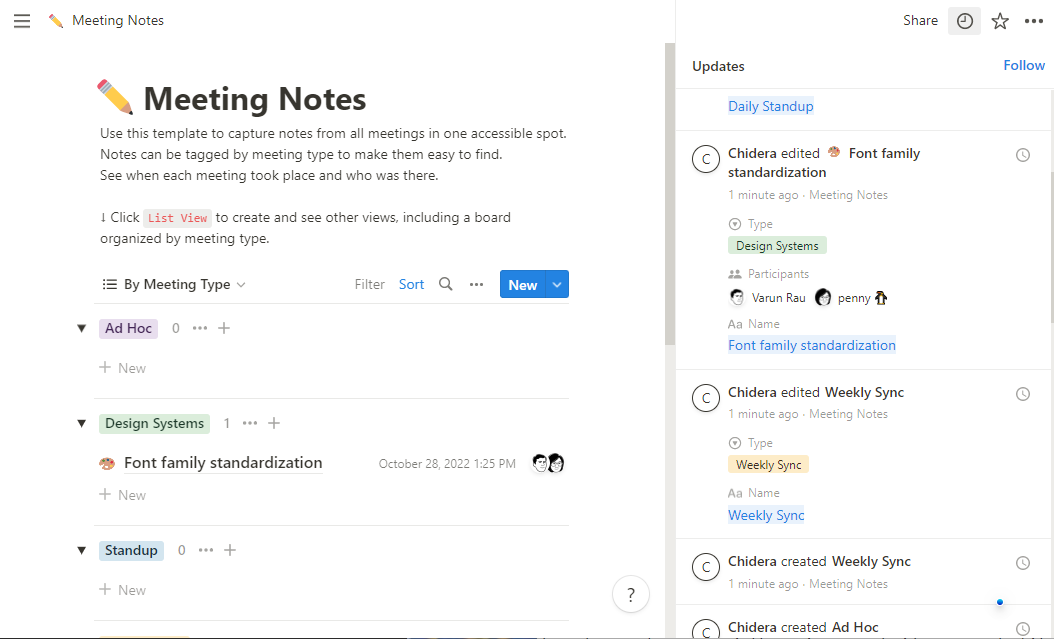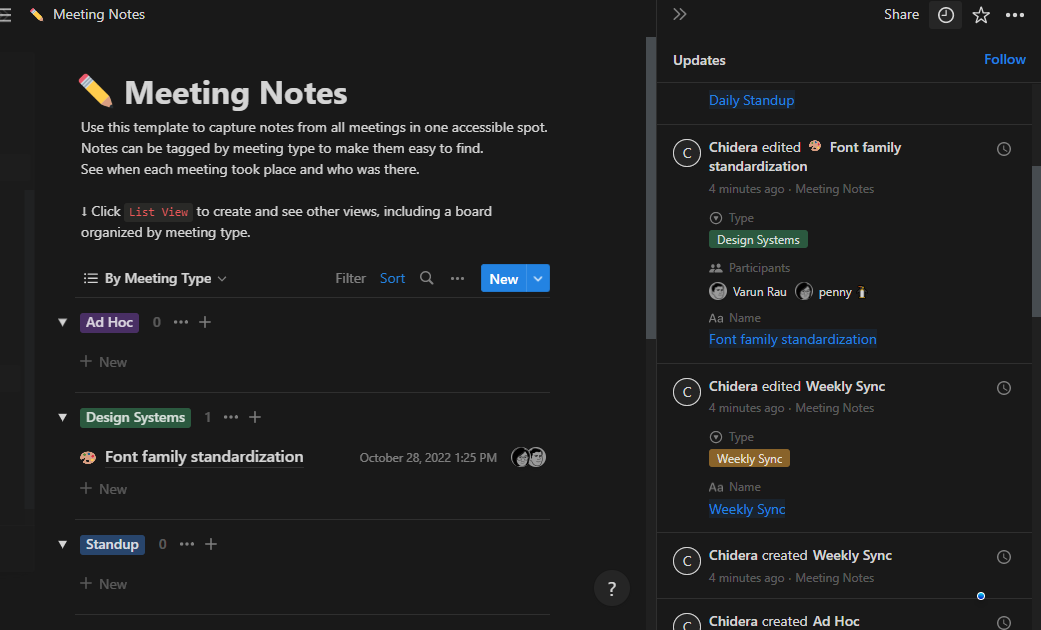 What are the benefits of using Notion dark mode?
One of the most significant benefits of dark mode is that it can help prevent eye strain from worsening pre-existing visual problems such as astigmatism, primarily when used at night or in low-lit environments. Besides, there are many more amazing benefits of dark mode, as outlined below:
Dark mode alleviates digital eye strain.
Digital eye strain is often characterized by awful symptoms such as chronic dry eyes, eye pain, teary eyes, blurred vision, frequent headaches, and more. Dark mode helps reduce digital eye strain, minimizing these awful symptoms.
Dark mode reduces blue light exposure.
Research shows that when we are exposed to too much blue light, it inhibits how our body interprets night and day time. Hence, it makes it difficult to fall and stay asleep. Using dark mode can help minimize such exposure, leading to better quality sleep. 
Dark mode sharpens your focus.
Undoubtedly, Notion is more stunning and fabulous when used in dark mode. You'll love how your alerts, tasks and graphs pop out better while other parts of your screen seem to fade in the background. With dark mode, you can quickly view alerts as they contrast greatly with the background, improving your focus.
Dark mode also supports your health and wellbeing.
After hours spent reading on a blinding white screen, we unconsciously begin to squint and maintain a horrible posture leading to neck and shoulder pain alongside the screen headaches. Using dark mode at appropriate times can help support better posture as you no longer have to move too close to your screen to maintain eye coordination. Overall, dark mode can improve your eye health and entire wellbeing. 
Enable dark mode on any website
Sadly not all websites have built-in dark mode. Luckily Night Eye is here to help. Protect your eyes, enable dark mode on any website!
Smart conversion, no ads, no data mining, helpful support!
Install Night Eye dark mode extension