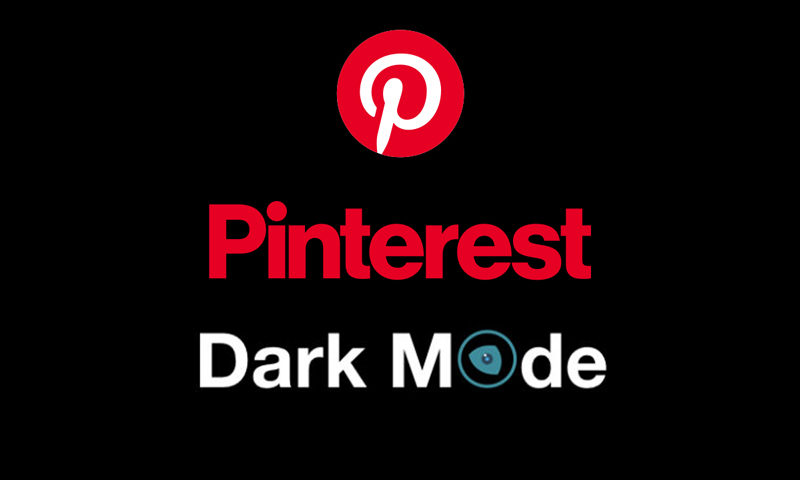 Pinterest Dark Mode
Nearly a year ago, Pinterest
announced
that they were working seriously on improving their mobile website due to serious outrage from their users. People were complaining that the UI of their mobile website is seriously awful.
Like many smart companies, Pinterest took the feedback by heart and made some significant changes the way their mobile website feels, looks and works.
As a side "feature" to the new mobile web experience came the "night mode".
Although it looks crisp, we are sad to see that it hasn't been implemented on the desktop, nor the mobile apps (iOS and Android). It is understandable that bringing night mode can take up resources both in terms of human power and money, but the company made the first move. Why stop there? :)
How to enable Pinterest Dark mode (Desktop)
To enable dark mode on Pinterest (Web) you need to install Night Eye. Night Eye is a powerful dark mode extension that is very simple to use but works flawlessly.
Click on the preferred browser icon to download and install Night Eye
Night Eye will automatically convert Pinterest into a smooth dark mode every time you open the website.
Check out the video guide for step-by-step instructions and a preview of what Pinterest dark mode looks like.
Install Night Eye to enable Pinterest dark mode
More details about how to use it -
How to Start using Night Eye
If you have questions, check out our
FAQ
or simply message us using the built-in support chat. To do so, open the extension window and at the top right corner you will see the support chat.
How to enable Pinterest dark mode on mobile web
Important note - this works ONLY if you are browsing Pinterest through the browser on your mobile phone. The native apps do not offer built in Night Mode.
1. Visit Pinterest and click on your Profile

2. Open Settings
3. Click on Edit Settings

4. Scroll down and enable Night Mode
5. Enjoy the dark UI of Pinterest

Your eyes will thank you, especially if you binge late at night
Why Should You Enable Pinterest Dark Mode?
Better eye protection
We are constantly spending more time in front of screens, and it affects our eyes negatively. One of the means to protect your eyes is to enable dark mode whenever possible. For example, Twitter, YouTube, Reddit offer built-in dark mode for their websites and mobile apps.

Besides the dark mode, you remove the blue light by enabling Night Shift (macOS and iOS) and Night Light (Windows). Although you can remove the blue light emitted by the screen, Google Calendar does not offer dark UI, which will take some toll on your eyes. Switching to Apple Calendar (it has an awesome dark theme) is often not an option due to its availability and, more importantly, due to lack of features.


Consistency
If you already have enabled the dark mode offered by macOS Mojave and Windows 10, shocking your eyes with a bright white screen might not be so fun.


Looks cool
It simply looks cool. We see a huge spike in people's interest in dark themes, which has already become a norm.