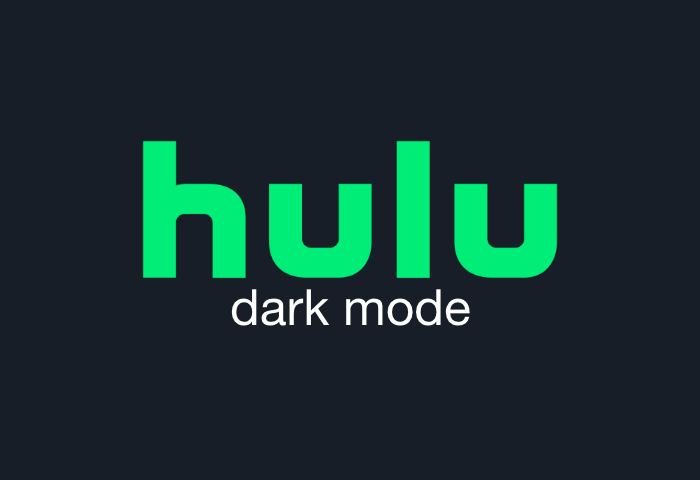 Hulu is an excellent platform for thousands of videos and movie content. But, streaming video content can become an awful experience when using the default bright white background.  The harsh white-on-green background is beautiful, but after only 30-40 minutes of streaming, a horrible pain sets in the eyes. Fortunately, the Hulu Dark mode by Night Eye is here to save your eyes.
By transforming that stark white into a gorgeous black color, you can enjoy a relaxing atmosphere that gives rise to a pleasant and unforgettable experience. This article talks about enabling the Hulu Dark mode, the amazing benefits of dark mode, and the right moments to choose dark way over anything else.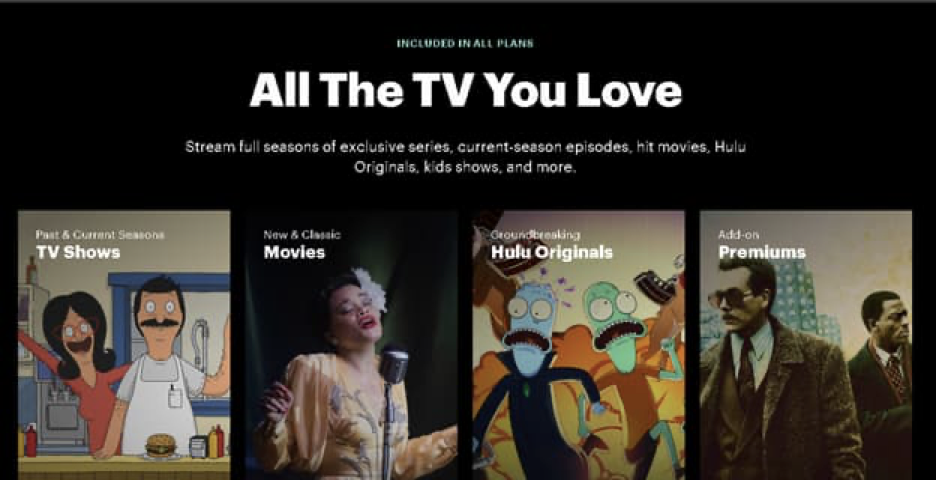 How To Enable Hulu Dark Mode
It's so easy to enable dark mode on your Hulu website. This works no matter your preferred browser, although you might have slight variations in the enriching dark effects.
Below are the steps to switch from Hulu's default light theme to the Hulu Night mode:
First, you need to make sure you are signed up and logged in on your Hulu account. Visit your https://www.hulu.com/ to get started
Now hover over your name at the top of the screen to make the menu pop out.
Next, you can select the Night mode setting, and that's it. You're all done. 
Once enabled, your Hulu web page spontaneously changes to reveal an enriching dark theme with increased contrast and aesthetic appeal. 
There's no denying you will love the way the dark mode makes colors pop! All the unique colors in your videos will stand out and look stunning against the black.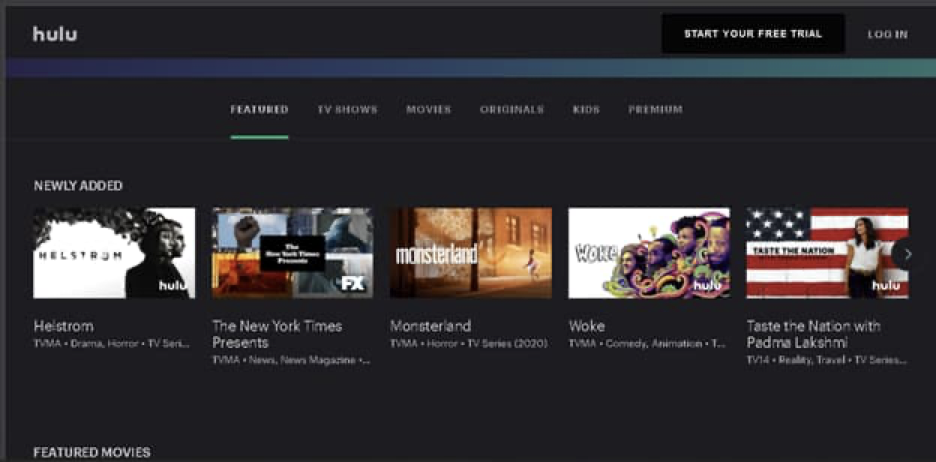 Why Is it Important To Use Hulu Dark Mode
Most movie episodes, live sporting events, and TV shows last about an hour. So, if you regularly binge on movies, it's easy to spend up to five hours catching up on trending shows and movies. There's no need to do all of that on the default Hulu theme when you have a much better and spectacular dark mode that goes easy on the eyes. 
The Hulu dark mode gives you a unique theme that supports all your movie needs. You will love how the background fades out of view so you can focus on your video content without getting distracted.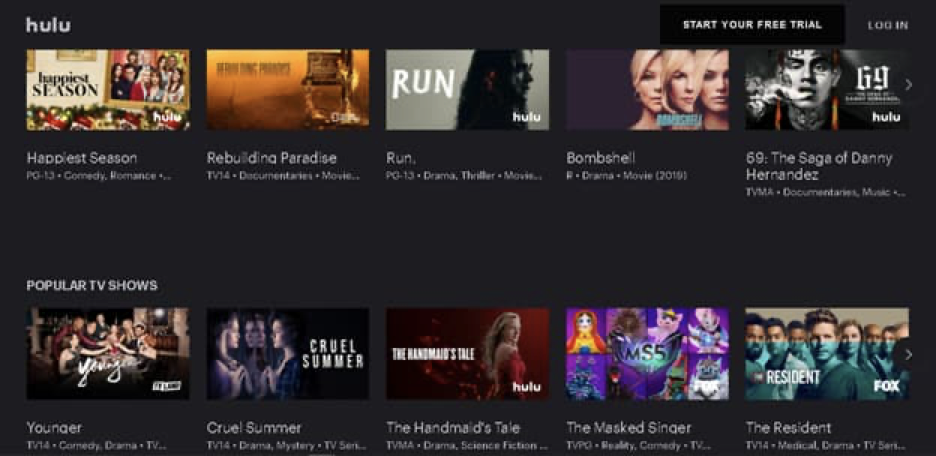 What Are The Health Benefits Of Using Dark Mode?
Dark mode has superb eye-protecting abilities as it alleviates eye strain and helps you avoid vision problems. This is the most compelling benefit of using dark mode on Hulu. However, there are others, and you will find an impressive list of those advantages below:
The dark mode is excellent for preventing dark circles around the eyes, resulting from significant strain to the eyes
It can help you get rid of eye dryness, itchiness, redness, and extreme fatigue.
The dark mode also helps you get rid of blue light, which can help you deal with sleeping problems as you develop healthier melatonin levels. 
You can also say goodbye to bright spots and hot flashes, with a super amazing and deeply consistent theme.
Your eyes will feel less fatigued, giving you the power to consume as much content as possible. 
When To Use Hulu Night Mode
Dark mode can help save your battery life because science shows it uses less energy than white mode. It is why some users turn on their dark mode permanently. Others preferably use dark mode at particular times. If you are concerned about the perfect times when using dark mode gives an impactful experience, here are events that can apply to anyone.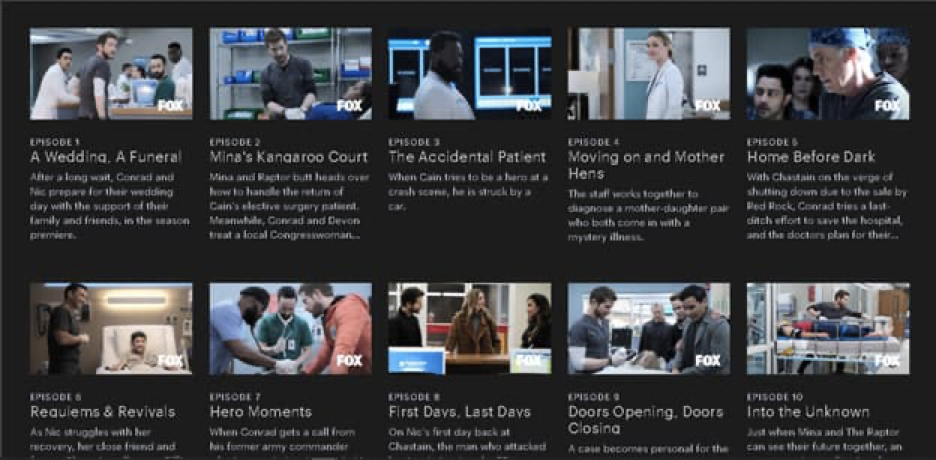 Dark mode makes things easier for the eyes in poorly-lit environments, ranging from our bed to planes.
Dark mode does not also illuminate your face with much bright light, so you can continue to enjoy your videos without disturbing whoever is sleeping next to you. 
Dark themes offer a minimalist concept, so you can focus on consuming all the content you like with laser focus.
Dark mode delivers a superior experience when watching videos on Hulu. The deep contrasting colors allow you to enjoy your videos in a fabulous way.
People struggling with vision problems or light sensitivity issues will especially love the Hulu dark theme. 
Install Night Eye
No credit card, no names, nothing is required – install Night Eye on your preferred browser and enjoy it completely for free for 3 months. Subsequently, you can stick with the free Lite version or subscribe for $9 per year. You can see for yourself how this dark mode browser extension can help you fight eye strains.