IGN is a video game and entertainment media platform. But like most websites, IGN has no built-in dark mode. Gaming or streaming content on the default white theme for hours feels awful because of the bright and harsh white background.
Fortunately, Night Eye gives you a gorgeous and deeply satisfying dark mode that transforms every font, theme, and palette on IGN. Apart from being beautiful, IGN dark mode has many other marvelous benefits supported by research. This guide will talk about everything you need to know to set up the IGN dark mode, alongside its benefits and the best hours to use IGN dark mode.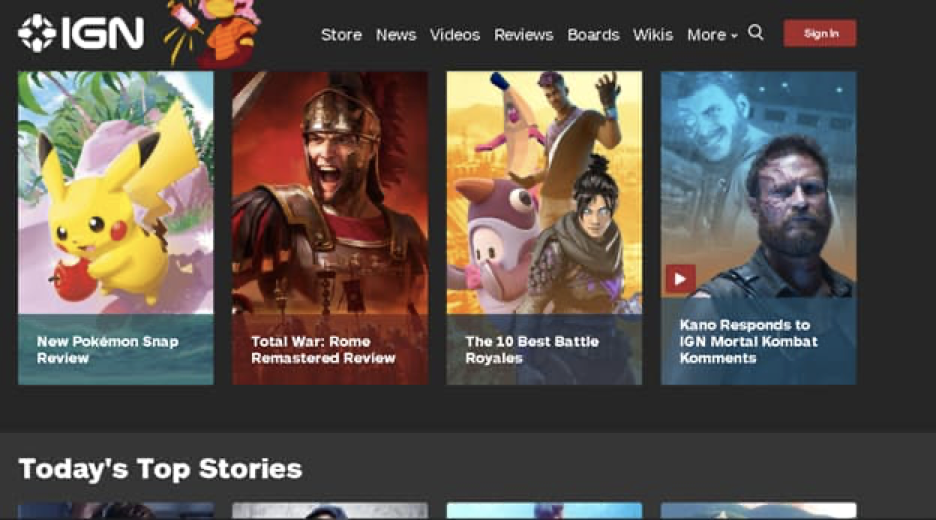 How To Set-Up The IGN Dark Mode
For most gamers that use IGN, it is easy for you to get the IGN dark theme for your website. The Night Eye browser extension can work very well on any browser that you love and require only a few taps and clicks to set up.
With the steps that will be given below, you can enable the free dark mode solution on your browser easily:
Navigate to the foot of this article, and you will discover download links for the Night Eye extension, or you can search for Night Eye on your browser's e-store
Tap on the sign representing the browser you use to commence enabling IGN dark theme on your browser. For instance, if you are using an Opera Browser, tap on the icon for Opera Browser.
By tapping on your icon browser, you will be rapidly redirected to your browser's extension store.
Once you click on 'Add,' then you have completed the dark theme enabling process.
After that, Night Eye would automatically give a dark mode background for any website you open.
So go to https://www.ign.com/ and experiment with it; you will be amazed by the excellent IGN dark mode background.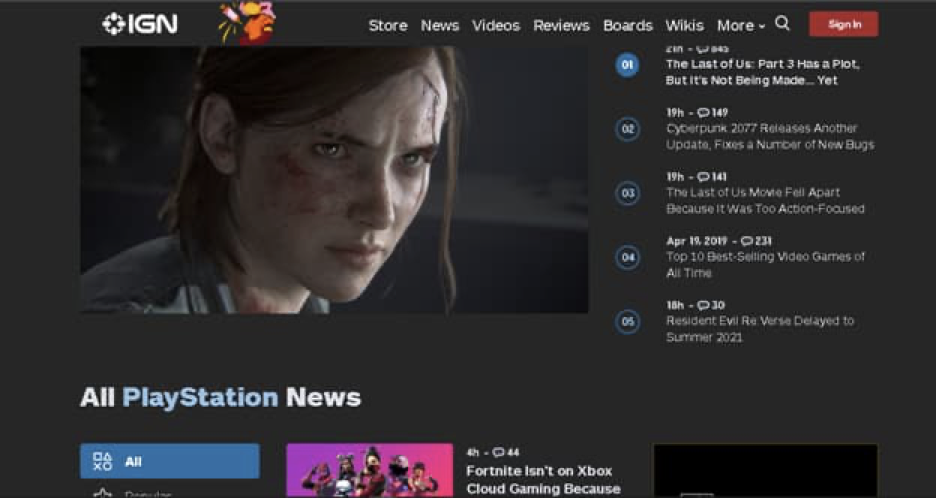 Why Is It Important To Have Dark Mode On IGN?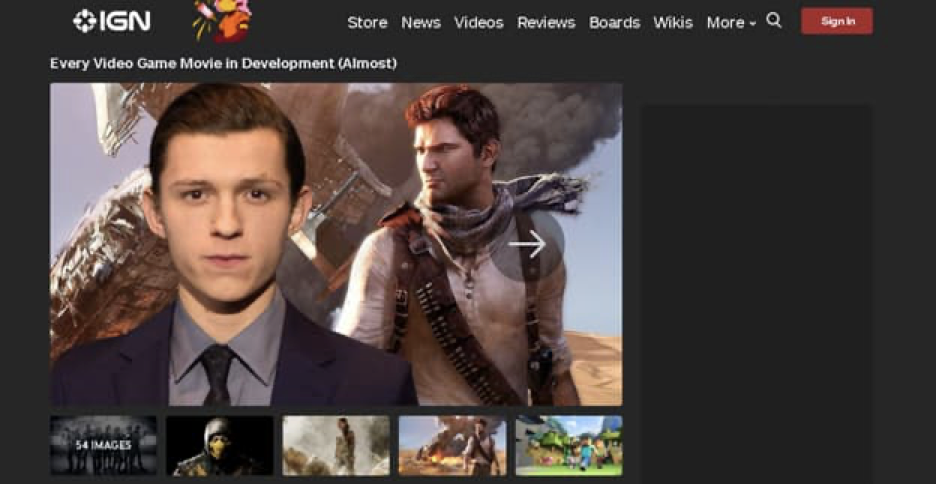 As gamers, we use the IGN website for several purposes. From checking out the latest trending games, animation movies, comics, books to various reviewing and trying out gaming products and lots more. With all these great activities we carry out on the IGN website, it is clear that we spend lots of hours on it anytime we visit it. The bright background we constantly gaze at on the IGN website can be very stressful on our eyes, causing us to have irritation on our eyes and severe headaches. If we continuously stare at the background, we might develop migraines and eyes related problems, which could be averted. This is why hundreds of IGN lovers have been on the campaign for a dark mode. One user talked about being so tired of the dark theme that any lackluster grey theme would do. 
If you are on that bandwagon and in need of a gorgeous black theme, Night Eye is here for you. Night Eye can transform your IGN website, giving you a super-rich and exciting black environment that is so easy on the eyes.
What Are The Health Benefits Of Dark Mode?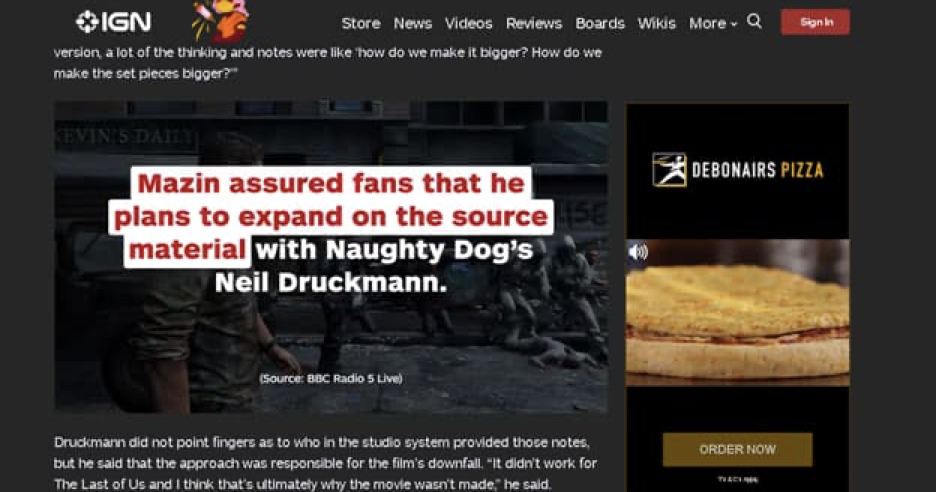 The most significant advantage you get for enabling the IGN dark mode is protection for your eyes and, by extension, your brain. IGN dark theme helps you avoid headaches and confusion by getting rid of that harsh white surface. However, there are many other great advantages of using the IGN dark theme, and we have outlined them below:
The dark theme can promote better health by alleviating headaches, migraines, eye problems, and severe stress.
The IGN dark theme will reduce eye strain and prevent you from developing painful, teary eyes.
It can erase insomnia, which is caused by unhealthy melatonin levels.
You can spend as many hours as you want consuming content on IGN without causing undue pressure on your eyes. 
IGN dark theme is also excellent for protecting the eyes from visual disturbances
When To Use IGN Dark Mode?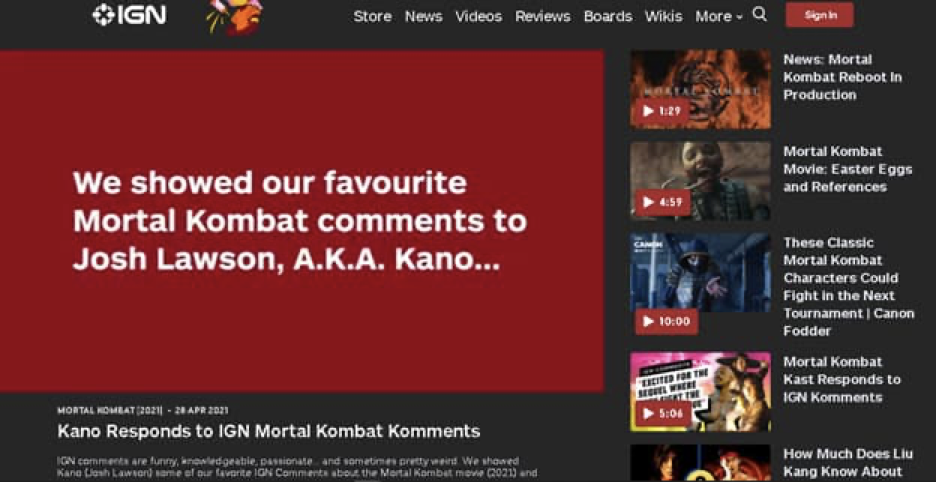 Dark mode helps battery life last longer, primarily on an OLED screen. Because dark mode can make your battery last longer, it is tempting to use it all day long. Many dark mode users already do this, but some would prefer switching between light and dark. Below, we've outlined some examples of scenarios where using the black mode is perfect for everyone.
IGN Night mode is excellent for surfing the web at night, then stick to the dark theme, and you can safeguard your eyes all night long.
If you work in a room with dim or dark light, then IGN night mode would be great for you.
IGN hardcore gamers and fans love dark mode because it's super beautiful to explore, stream and play games on dark mode. The vibrant colors come alive, creating a fantastic contrast and immersive experience. 
IGN dark theme is excellent for those suffering from light sensitivity.
It is perfect for using the IGN website before going to bed
Install Night Eye
No credit card, no names, nothing is required – install Night Eye on your preferred browser and enjoy it completely for free for 3 months. Subsequently, you can stick with the free Lite version or subscribe for $9 per year. You can see for yourself how this dark mode browser extension can help you fight eye strains.