Enabling Safari dark mode for iPhone and iPads on iOS 15 isn't just for the aesthetics. The dark mode is also pretty easy on the eyes. And when it comes to iOS devices with the recent OLED screens, one of the best ways to help save battery life is going full time on a dark mode while browsing apps and websites.
Unfortunately, the built-in browser inside iOS - Safari - lacks a dedicated dark mode functionality. This is a stumbling block for all of us who prefer browsing our favorite websites and apps with a dark mode turned on, especially late at night.
Thankfully, with the new iOS 15 update, which allows Safari Extensions, you can now get dark mode on Safari iPhone and iPad with the help of one extension - Night Eye. Let's see how you can turn on dark mode on Safari iPhone and iPad.
Safari Extensions on iOS 15
The new iOS 15 update is one that we have anticipated for three years already, and we could not be more excited about it.
If you are wondering why this fuss is all about, well, the next major iOS update will bring web extensions to the mobile version of Safari for iPhone and iPad. In other words, you will be able to enable dark mode on any website while browsing the internet, just like you do on your desktop.
This final step will allow iPhone and iPad users to enable a consistent dark mode experience on their devices.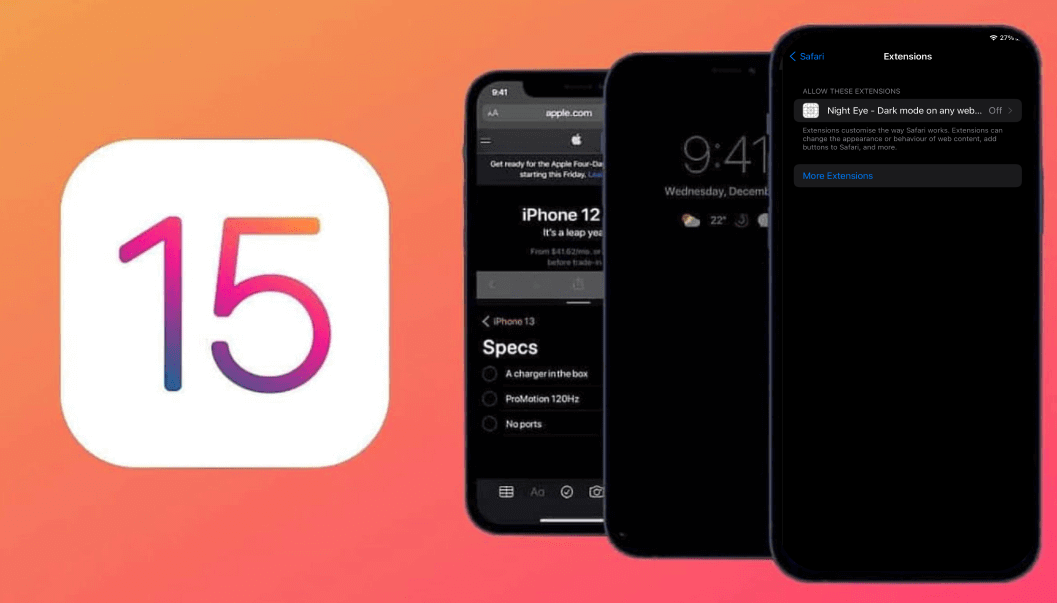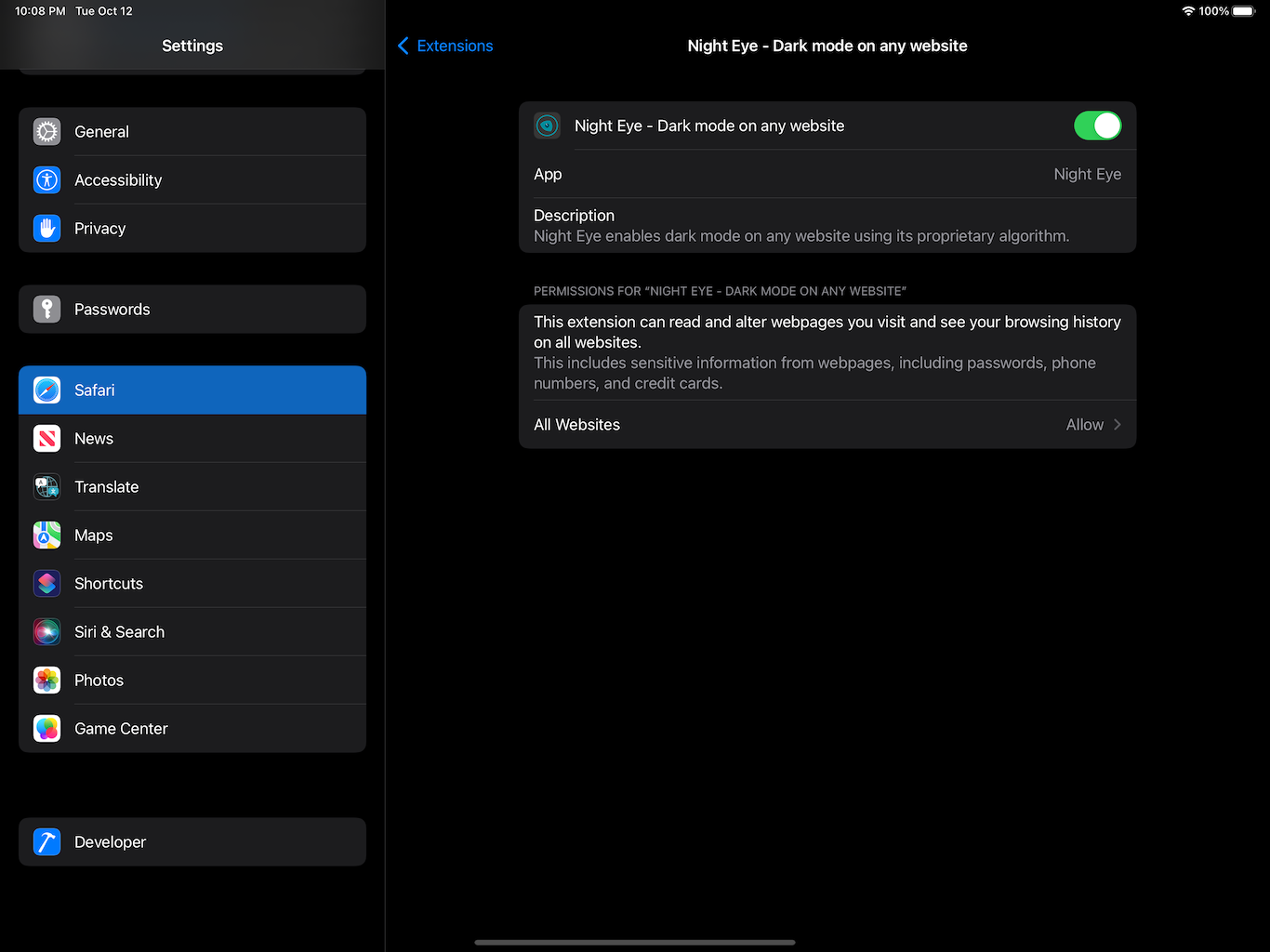 Put Dark Mode on Safari iPhone and iPad and Go Easy on Your Eyes
Enable Dark Mode on Safari iOS 15 with Night Eye
Our team effort make possible to enjoy dark mode on your iPhones and iPads on iOS 15.
To enable dark mode on Safari for iPhone and iPad, you need to install Night Eye from the App Store and enable it in Safari's options. Here is a step-by-step guide on how to turn on dark mode on Safari:
Open Settings
Scroll down to Safari and tap on the icon
Under the General heading, tap Extensions
Tap on Night Eye
Check the box for Night Eye to allow it
Set permission "All Websites" to Allow
That's it! You are now ready to use Safari dark mode for iPhone on iOS 15