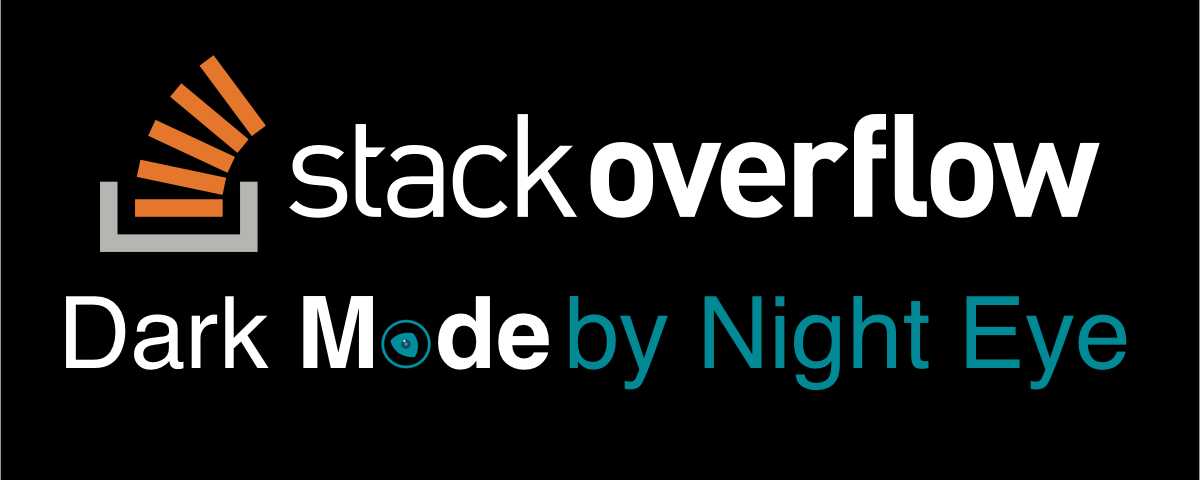 Stack Overflow is the leading place online where programmers from complete beginners to professionals go to ask questions and offer their advice. It is THE online community where developers learn and share programming knowledge.
The platform is privately held and has been founded by
Jeff Atwood
and
Joel Spolsky
. Built by software developers for software developers, the website is currently at 50th place globally when it comes to internet traffic and engagement (
reference Alexa
). That place speaks itself of the importance and the scale of this online community.
If we get back to the main question - is there dark mode for Stack Overflow, you would thing that an online community built by developers for developers should definitely have built it dark mode, right?






After all, nearly all developers have their IDE's dark and getting on stack overflow while coding should not feel like this….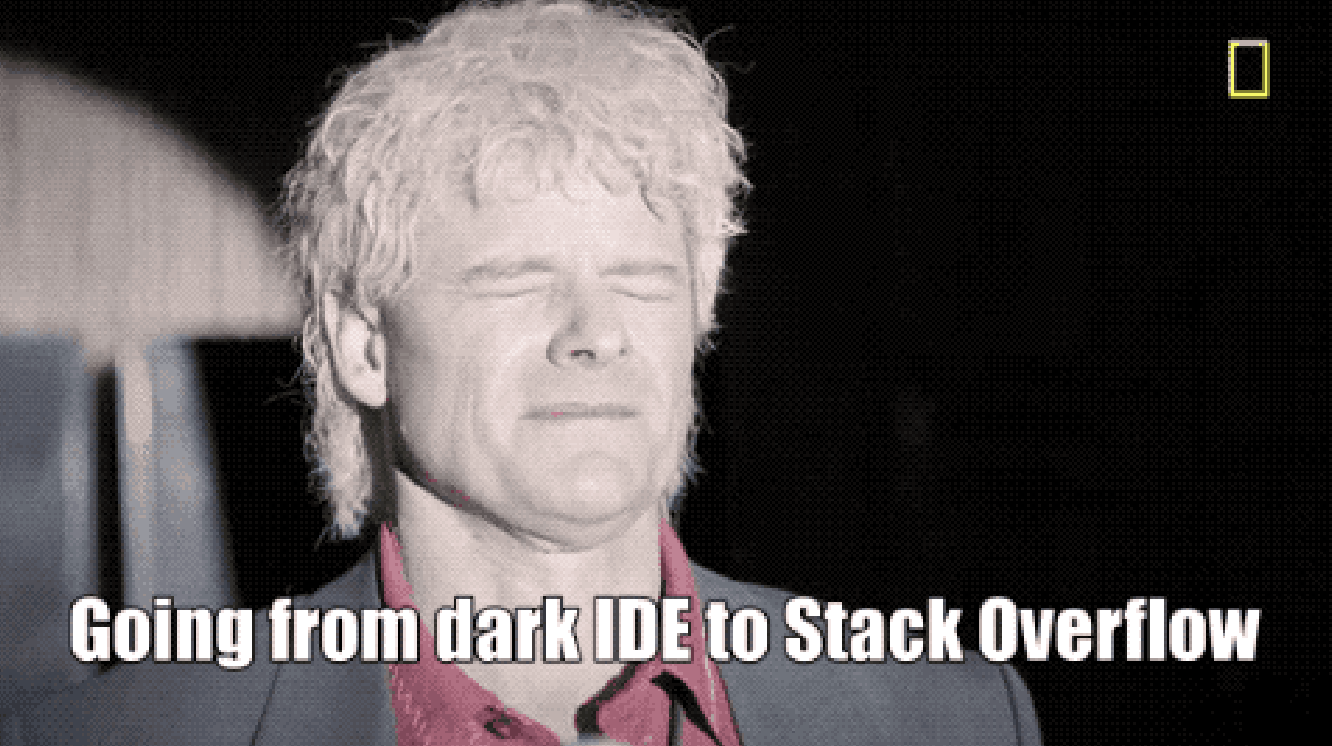 Well, there is still no built in dark theme that you can enable. You either will have to suffer through the bright white screen if you want to get your questions answered or you can enjoy a browser extension like Night Eye.

Night Eye will enable great dark mode, that will not only make your eyes feel much better, but also nearly any website look cooler.
Stack Overflow dark theme by Night Eye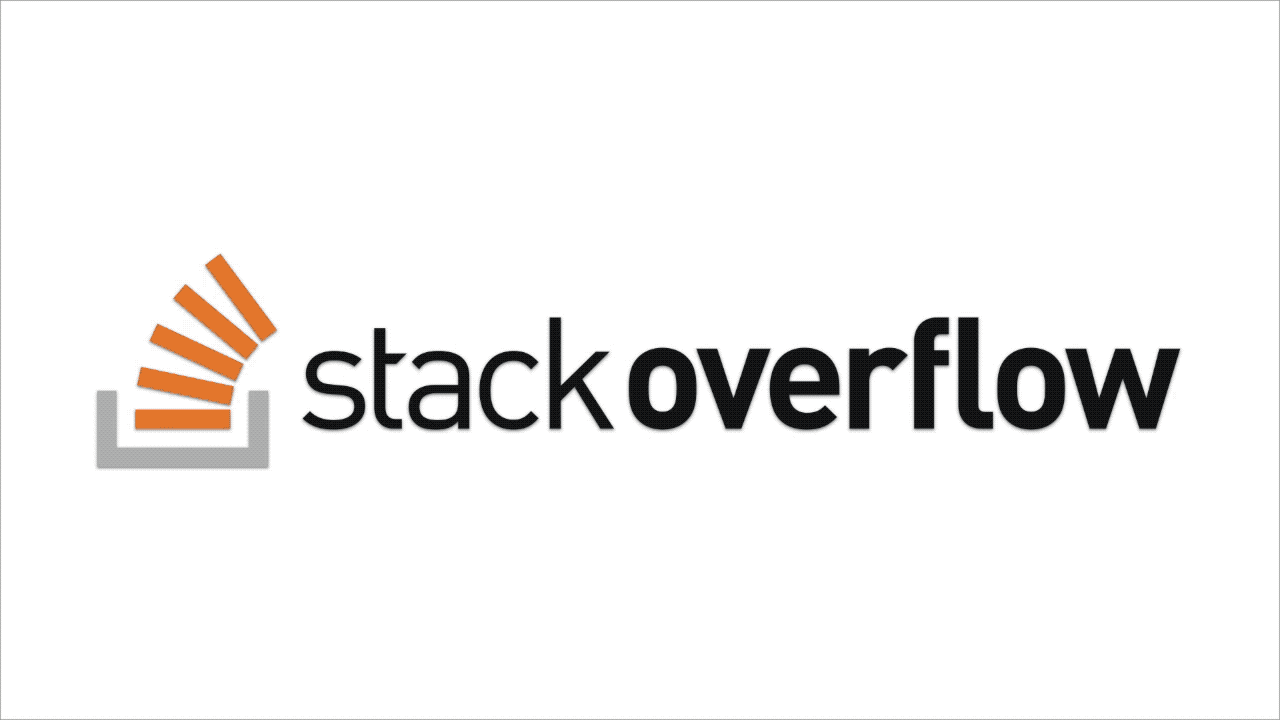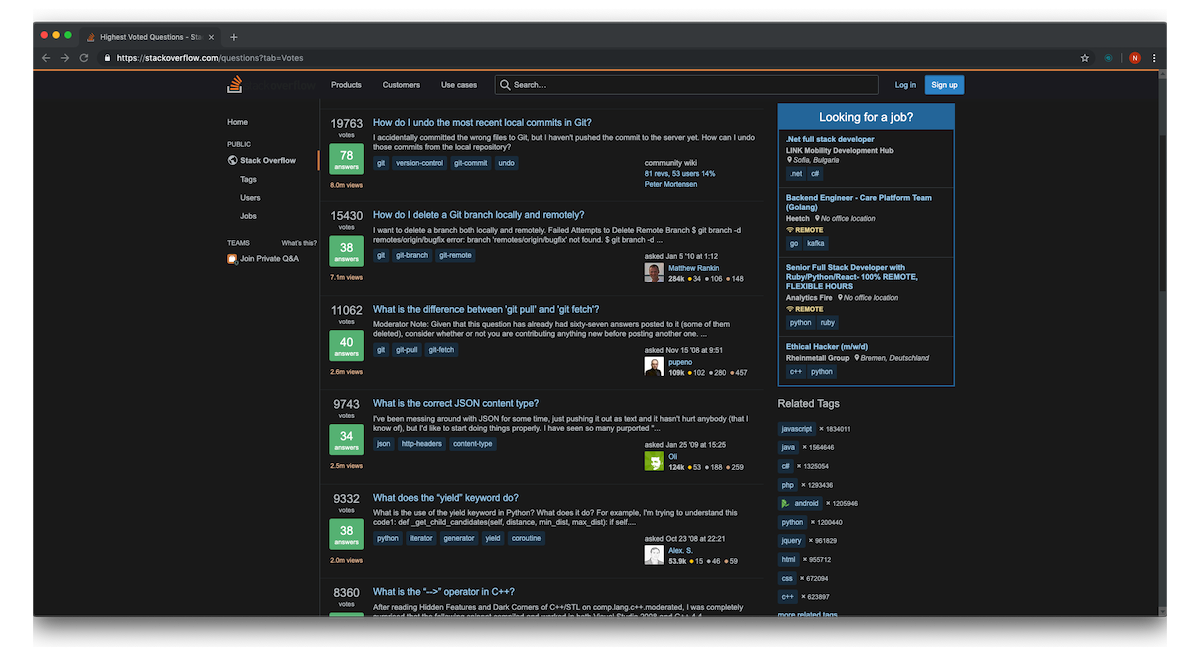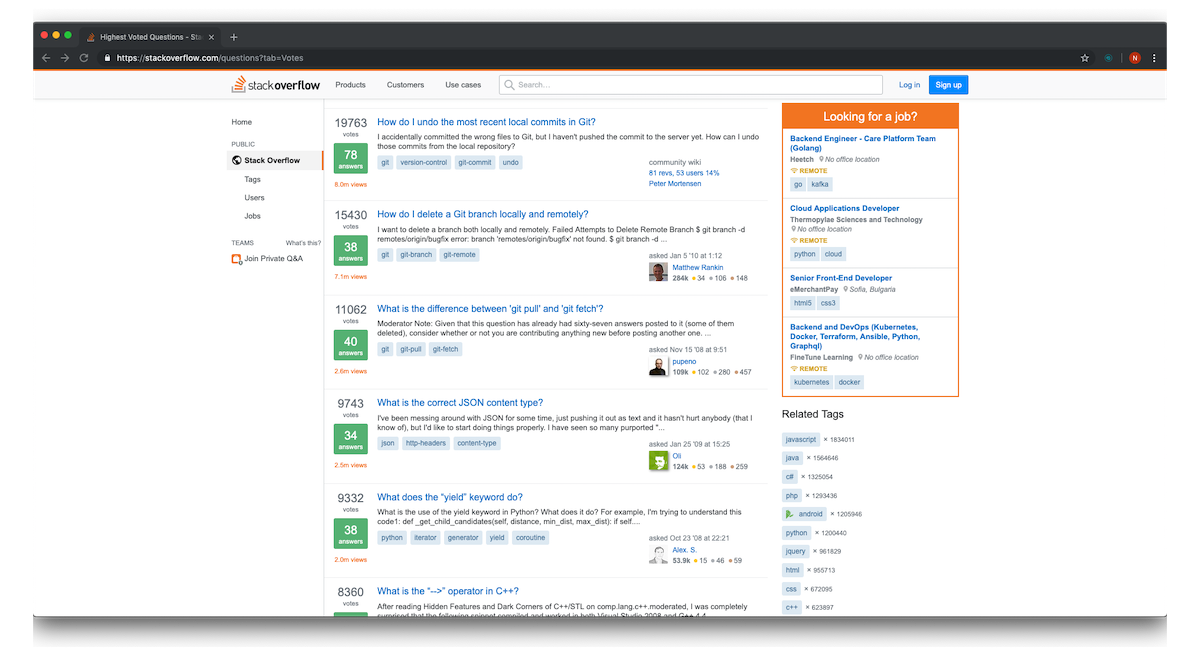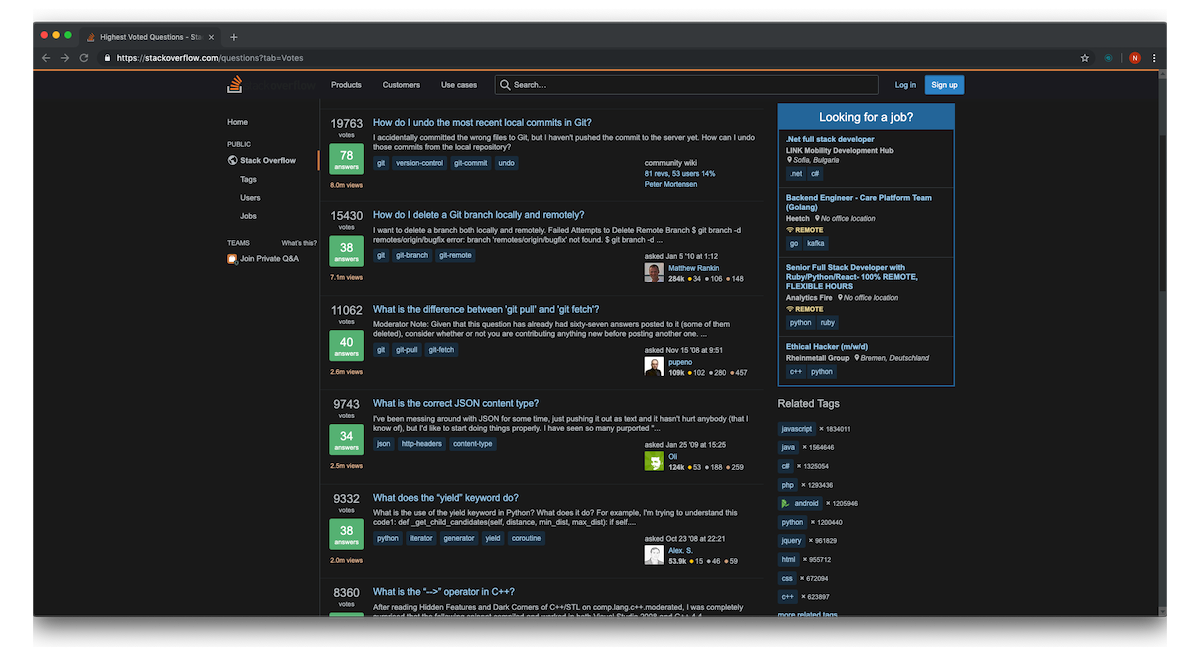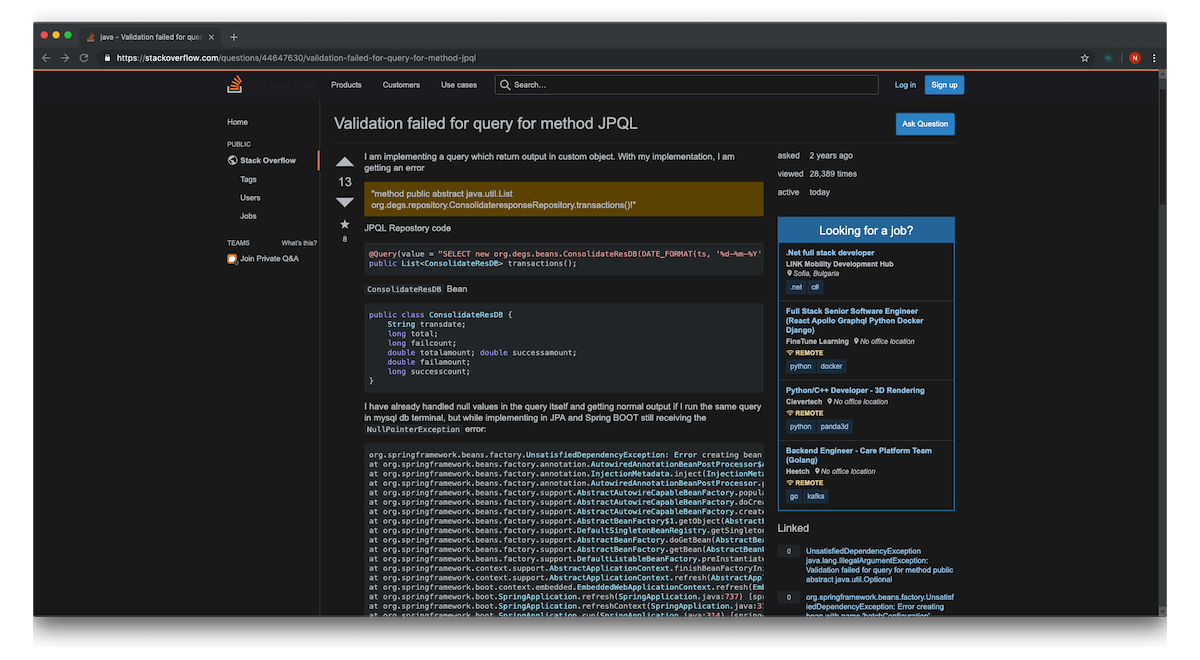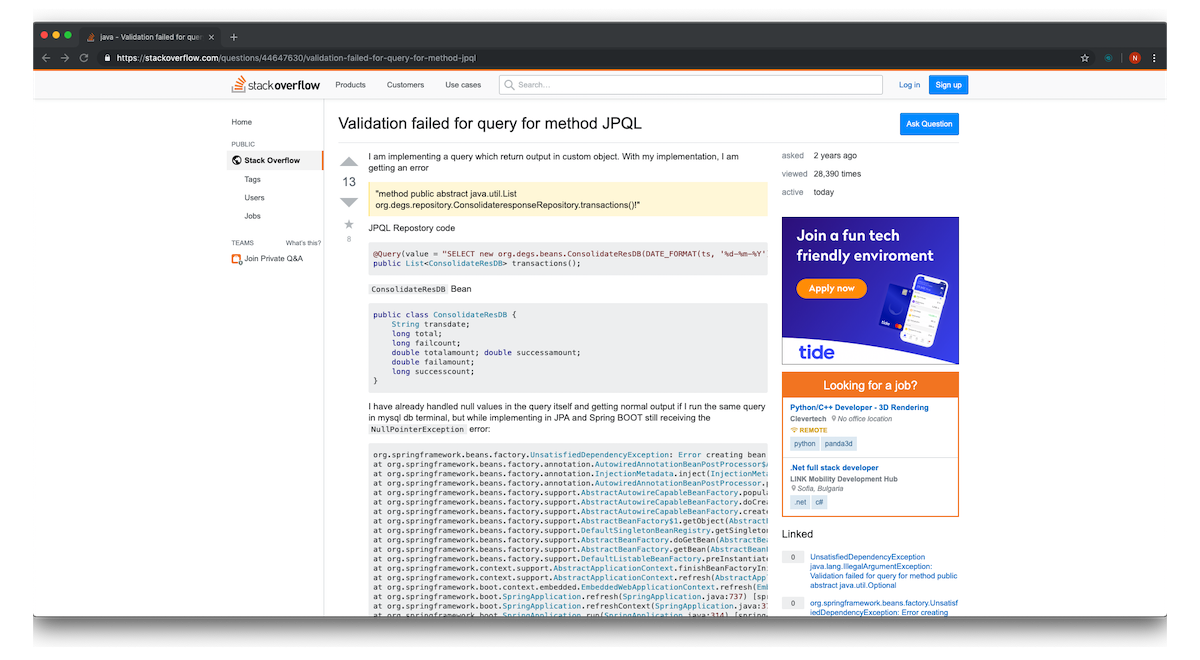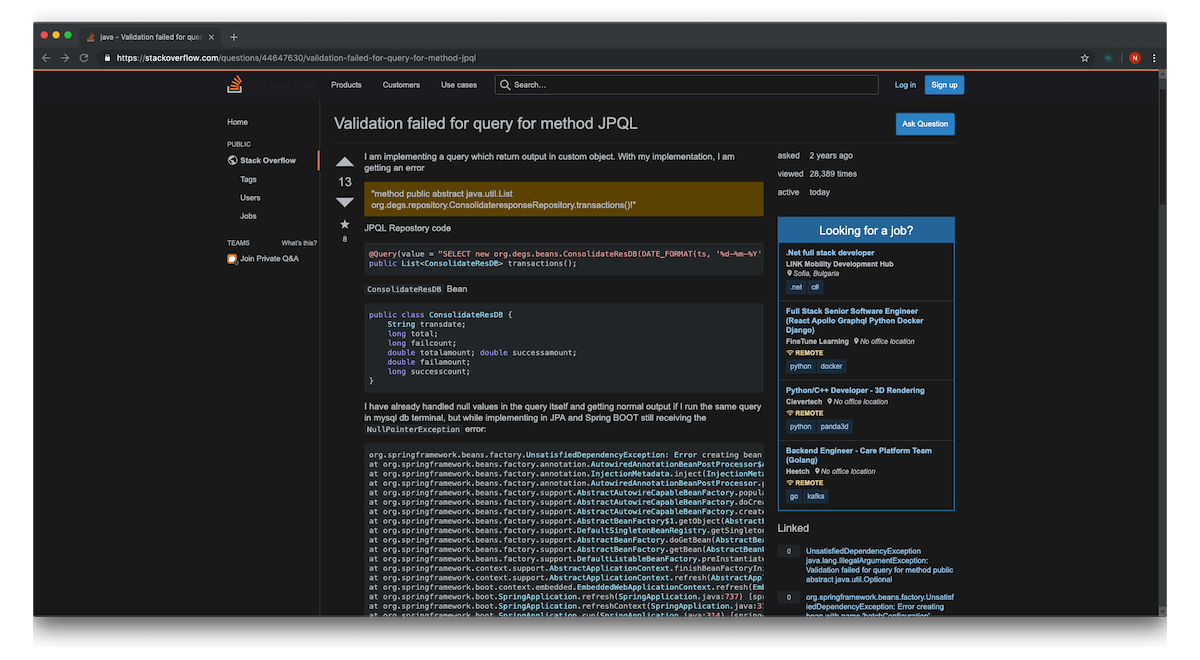 How to install and use Night Eye
The process is relatively simple. Click on the browser icon below and you will be redirected to the respective extensions store. Once you install the extension, it will run automatically. There are decent amount of customisation options if you are interested.