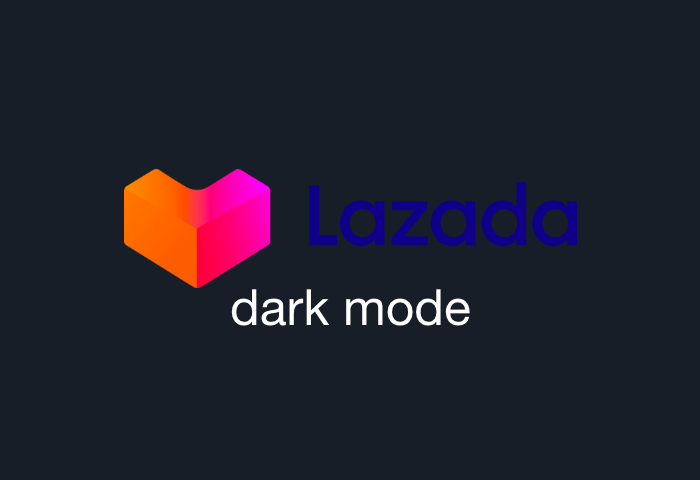 Lazada is one of the largest e-commerce platforms in Southeast Asia. However, like most websites, it comes without a built-in dark mode. This makes shopping on the platform challenging after a few hours. 
Fortunately, Night Eye comes to the rescue by offering a fabulous Lazada dark mode that is super relaxing and visually appealing. Besides being excellent, there are other fascinating reasons to choose the Lazada dark theme. This post will talk about how you can enable the Lazada dark theme and the incredible benefits of using dark mode.
How To Enable The Lazada Dark Mode
Regular shoppers on Lazada would love that they can enable the sleeker Lazada dark mode across any browser of their choice. Night Eye is compatible with all browser types giving you a superb experience anywhere you want.
Follow the prompts below to install this free dark theme solution on your browser:
You will find download links to enable the Night Eye browser extension at the end of this post. Alternatively, you can go directly to your browser's e-store and search for Night Eye.
Next, select the symbol representing your browser. For instance, those using the Vivaldi browser will choose the Vivaldi icon.
Once you click on the symbol, it automatically takes you to your browser e-store. 
All you have to do is click on 'Add,' and Night Eye starts working instantly in the background transforming all web pages to the attractive dark mode.
Now visit the https://www.lazada.com.ph/ and start shopping in an entirely new and pleasant way.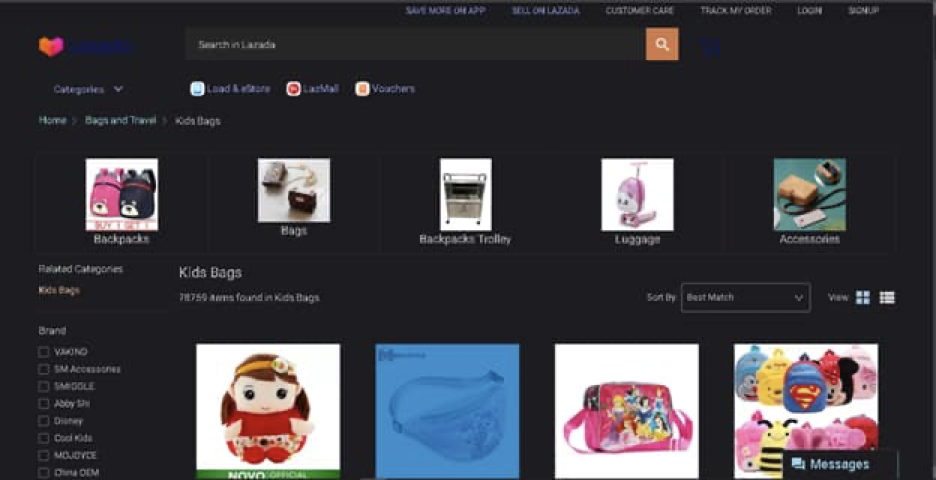 Why It Is Important To Use Dark Mode On Lazada?
Every day, Millions of South East Asians flock to the Lazada online shopping platform for everything from their groceries, household essentials to luxury goods. Consumers prefer the Lazada platform because it's safe and convenient. Users across all e-commerce shopping platforms spend on average 2 hours and 37 minutes visiting pages and checking out products until they can found the world suitable to their taste. Spending this amount of time on the default Lazada theme can be challenging and painful for the eyes. It's no wonder shoppers become irritable, restless, and plagued with headaches after only a few minutes. If you find yourself suffering this same experience, then it's time to take that bold step to change your Lazada shopping environment.
Night Eye empowers you to control your browser environment just the way you like. With Night Eye, you can surf and shop without distractions or hurting your eyes.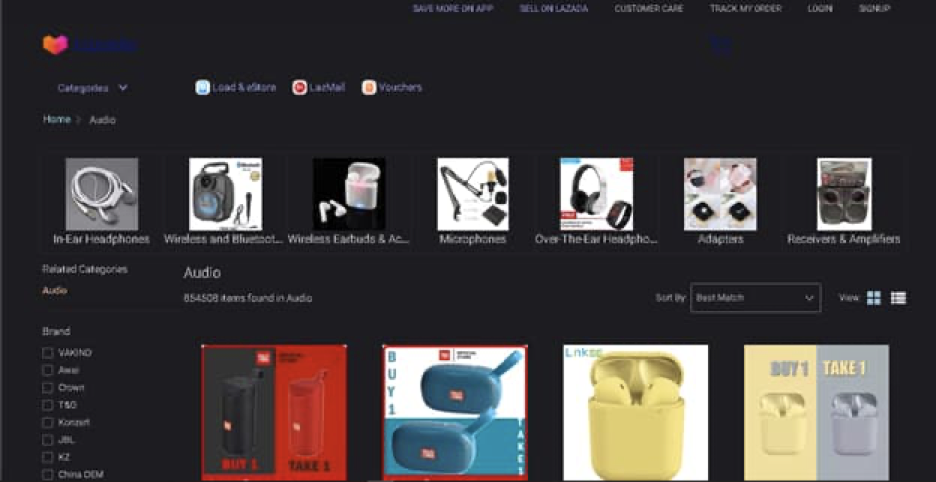 Health Benefits Of Lazada Dark Mode
The most impressive reason to choose the Lazada dark mode is to protect your eyes with a dark, calm, and beautiful environment. However, there are other tremendous advantages of the Lazada dark theme. Below you will find other charming benefits of choosing the dark theme. 
Dark mode can help you alleviate eye strain by increasing the contrast between the texts on your screen and the background.
It gets rid of dry eyes and can give your eyes a break from the white screen's unhealthy white and blue rays.
Dark mode may boost your sleep habits and promote a healthier lifestyle
You can also say goodbye to visual disturbances, tension headaches, and migraines.
The dark mode is an excellent solution for people struggling with vision problems.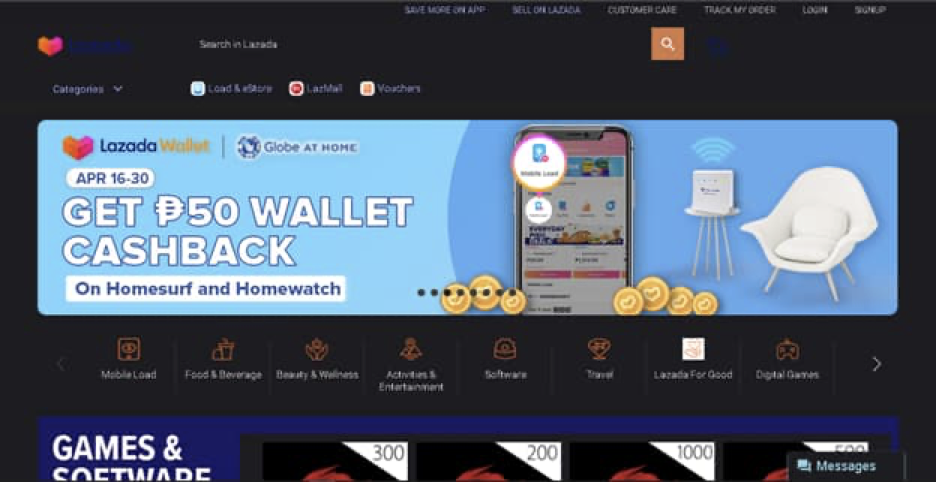 When To Use Lazada Dark Mode
Dark mode can give you up to two hours more time between charging your device. This single benefit is a reason for taking the plunge into the dark mode. However, you might wonder about the best times of the day to use the Lazada dark theme. Below you will find examples of the right time to use this theme, as it applies to everyone: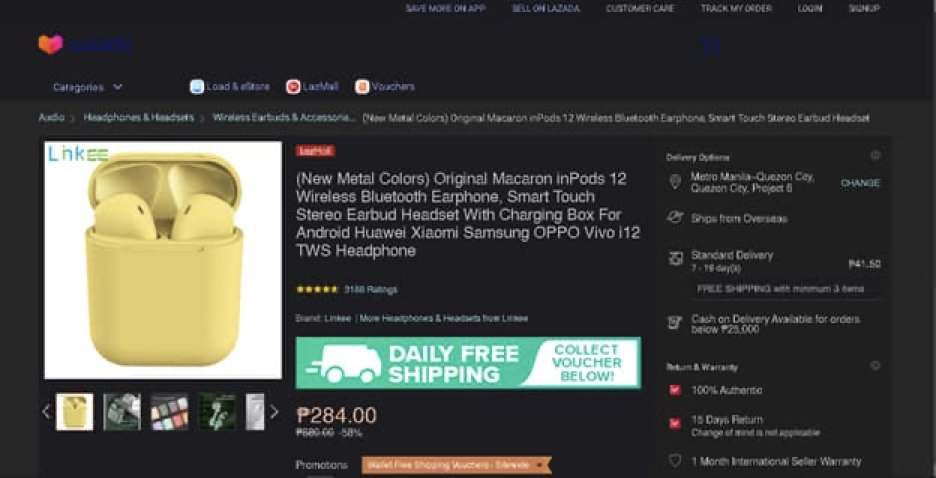 Lazada dark mode is an excellent choice for shopping at night
The Lazada dark mode theme delivers a suitable interface for low-light conditions or dimly-lit rooms.
It provides a clutter-free environment, so you can focus on your shopping and avoid distractions. 
It's easier to explore photos and videos of products on a dark theme. Dark mode makes colors pop out better, giving you a radiating and pleasant view of the products you want to buy
Get started for free today!
Just install it and feel the difference!
We are at your disposal! If you have questions, simply send them through the built in support system!!