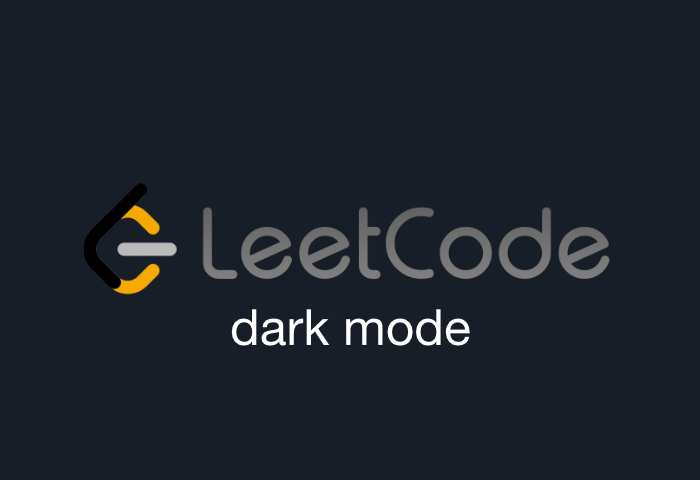 LeetCode is a fantastic platform for developing your coding skills, prepping for interviews, and expanding your knowledge. However, LeetCode only offers a default light theme, making your learning experience an awful nightmare.
But with the help of Night Eye, you can enjoy a darker version of your Leetcode website. By transforming that boring black text on an eye-burning white background, LeetCode dark mode gives you a cooler and aesthetically pleasing interface. 
However, there are many more reasons you should choose the LeetCode dark mode above everything else. This article will discuss how to enable the LeetCode dark theme, the health benefits of using it as backed by research, and the best times to turn on your LeetCode night mode. 
How To Set Up The Leetcode Dark Mode
For regular Leetcode users on the browser, you can immediately enable the Leetcode night mode on your favorite web browser. All you need is to pick the right browser extension, and you can begin enjoying this free solution.
Follow the steps below to set up the LeetCode dark mode on your web browser instantly:
At the end of this article, you will find the download link for the Night Eye extension. Alternatively, you can go to your browser's web store and search for Night Eye
Tap the icon that represents your browser. For instance, if you use Firefox, select the icon representing Firefox below this article
Selecting that icon instantly pop-ups your browser extension store.
Click on "Add," and Night Eye instantly becomes activated across your browser.
Now you can visit https://leetcode.com and start enjoying the gorgeously customized night theme style
Why It Is Important To Use Dark Mode On Leetcode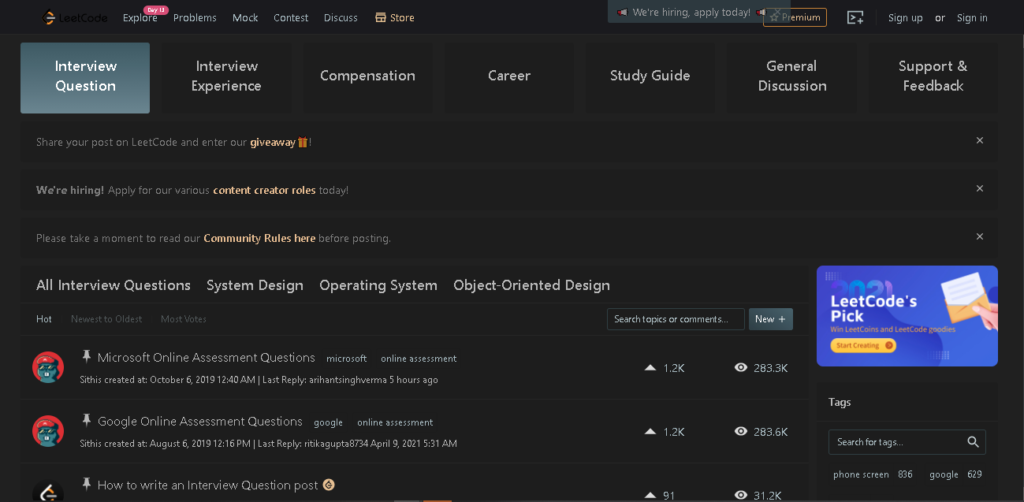 As a developer, coding on a white background is awful. This gets worse when trying to consume video learning materials on the platform. It's no wonder hundreds of Leetcode users lament the situation. Fortunately, Night Eye comes to the rescue. 
Transform your screen into a seamless dark interface that allows you to focus on the content in front of you. With the darker ambient colors, you can maximize your focus by enjoying a truly immersive experience.
Dark mode makes it easier for you to stop worrying about your eyes while building your skills, knowledge, and preparing right on LeetCode. The gorgeous dark accents will also highlight the most important content to deepen your focus and productivity.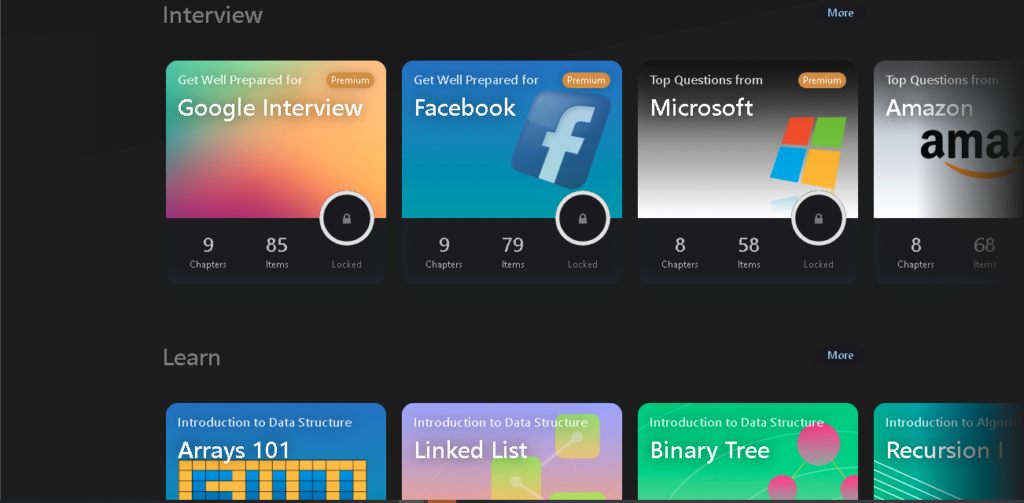 What are the Health Benefits of LeetCode? 
The dark mode makes it easier to prioritize your health and wellness while training for that career or interview. You can protect your eyes and take on this remarkable and profoundly satisfying but time-consuming project without hassles. This is the topmost benefit of using the LeetCode dark mode. However, there are more reasons to do so. Below you will find other unique reasons why you should switch to the LeetCode dark theme.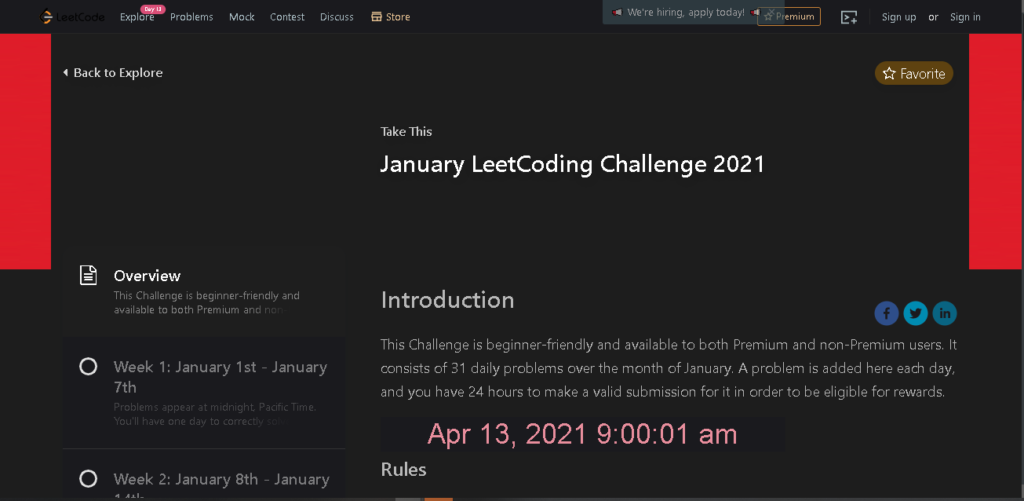 The gorgeous background fades out everything else so that you can enjoy deep, focused work. With your body's energy stores used optimally to achieve your goals, you can better organize your time to achieve a healthy work-life balance.
The LeetCode dark theme helps you to remain focused when it's time to work, thereby maintaining consistency which has been proven to counteract stress and anxiety. 
The soothing clutter-free dark background also helps create an atmosphere of solitude, thereby preventing headaches and migraines, common among computer users and e-learners.  
Getting rid of undue pressure on the eye also helps prevent physical and mental exhaustion. 
When To Use Dark Theme On LeetCode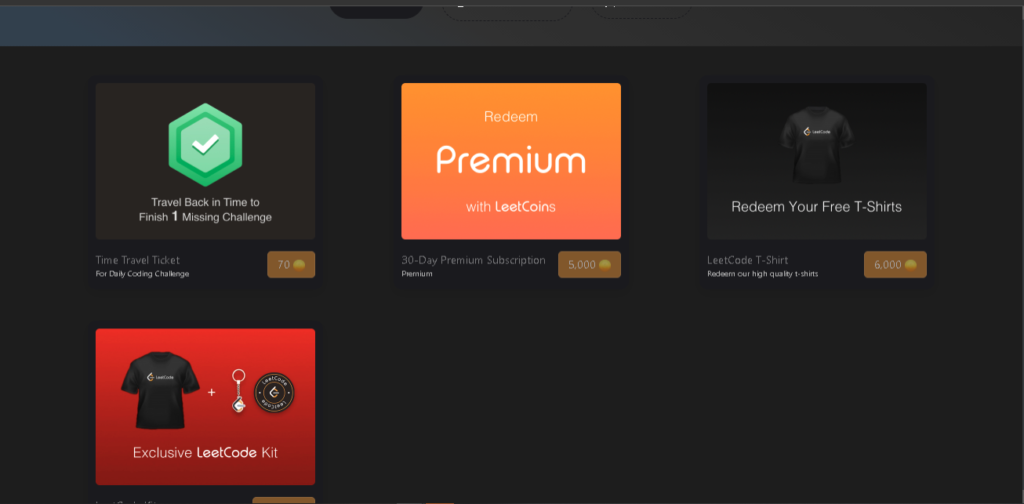 Another reason to choose dark mode is that it helps prolong your device's battery while learning on LeetCode through your browser. This, alongside other reasons we listed above, is why LeetCode users love using the dark mode at any time of the day because it allows them to focus on what's most important. However, using dark mode at all hours doesn't work for everyone. Let's look at specific times when using the LeetCode night mode is the best choice for everyone. 
LeetCode dark theme is an excellent choice for your actual coding work. This is not a novelty but a tried and tested approach used by developers and programmers for decades.
The dark mode also transforms graphics, dashboards, photos, and pictures into a gorgeous look, making it easier to focus on getting all the information you need.
Ideal for working in dark rooms or dimly lit environments.
Excellent for reading before going to bed as the dark theme goes easy on the eyes.
Install Night Eye
No credit card, no names, nothing is required – install Night Eye on your preferred browser and enjoy it completely for free for 3 months. Subsequently, you can stick with the free Lite version or subscribe for $9 per year. You can see for yourself how this dark mode browser extension can help you fight eye strains.