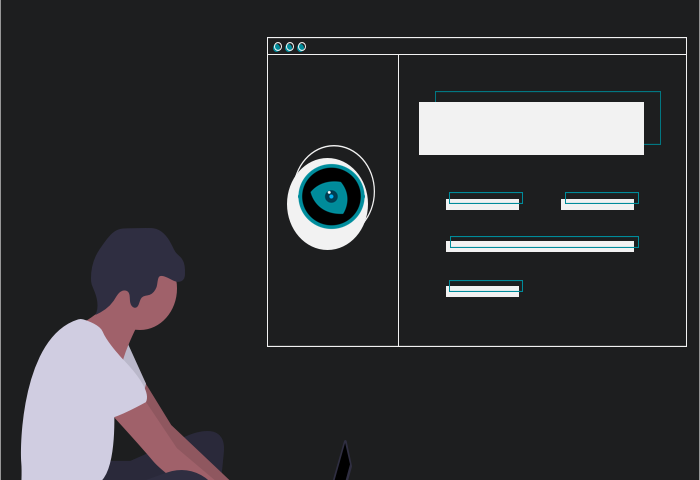 TLDR - we talk to you (our users) every day and do our best to add features YOU need. The new ones - deep integration with existing dark themes (YouTube, Twitter); dark scrolls
You can always chat with us
Since the very beginning of this journey, our number one priority was making the best dark mode extension possible by listening and talking to our users. There are plenty of ways to chat with us, share your critique and feedback. We built and integrated support chat within the extension, have
Drift
installed on our website, monitor all reviews and exchange ideas on the social medias. In other words - we are more than open to discuss everything with you. If you are into the social media world - we are active on
Twitter
The most regularly updated dark mode extension
Night Eye is the most regularly updated dark mode extension currently available. Where others are updated at most once a month, we keep our heads down and push new version every 2 weeks (some time every week). Most of the updates consist of small fixes - a website you enjoy visiting is not properly converted - no worries, we will deal with that.

The second and more exciting kind of updates are when we add new features. We are happy to announce 2 improvements one that is highly demanded - deep integration and a niche one - dark scrolls.
Deep integration with built-in dark themes
The rise of the dark themes is obvious and some of the biggest tech companies are slowly trying to answer the call. Websites such as YouTube, Twitter, Reddit and others already implemented dark themes.

For those websites, we added a new feature called deep integration, which in essence, gives you the ability to control the built-in dark theme from the extension.

The control over the deep integration consists of 3 modes

Deep integration - Night Eye overrides the settings on the website (YouTube for example). Regardless of what you set up as a theme directly on the website, the selected mode in Night Eye will override it. In other words, you can control the YouTube (and others) theme directly from Night Eye.Night Eye dark - Instead of using the built-in theme, Night Eye will apply its own algorithm to convert the pages dark.Disabled - The extension will not convert nor control the built-in themes of the websites.
Dark scrolls
The dark scrolls is for those of you who are really into the customisation. In order to bring you the best dark mode experience, Night Eye has been been making the scrolls dark. Some of you prefer to use other extensions that specifically customise or remove the scroll bars which was interfering with Night Eye. Thus we decided to add the option to disable Dark Scrolls so that you can use other customisation tools or completely remove them.
We are listening
Thanks to your incredible feedback, ideas and suggestions, we are able to improve and make the web pleasant for your eyes. Keep up with the ideas and we will make sure to implement them ASAP.
Try out Night Eye on your browser