Finally there is a way to enjoy the dark mode extension Night Eye on your Android device. Before reading further, there are couple of things that need to be said:

1. We did NOT develop a mobile version of Night Eye
Night eye is a desktop browser extension and we did not develop a mobile version of it. Currently there is a way to install desktop chrome extensions on mobile browser. Although it should work as on you desktop, there is a possibility the extension to not work as on your computer. Until now we found no such issue.

2. Works only with Yandex Browser
The mobile browser that allows installing Chrome extensions is the Yandex Browser. We haven't found any other that offers such feature. So you will need to use the Yandex Browser if you wish to use Night Eye on your mobile device.

3. Works only on Android

Now that it is clear, lets proceed with the steps you need to follow in order to enjoy dark mode on your smartphone
How to install Night Eye dark mode on your Android smartphone
2. Open the app on your Android Smartphone and visit our website -
https://nighteye.app/
3. Open the menu
4. Click Install
5. Click on Chrome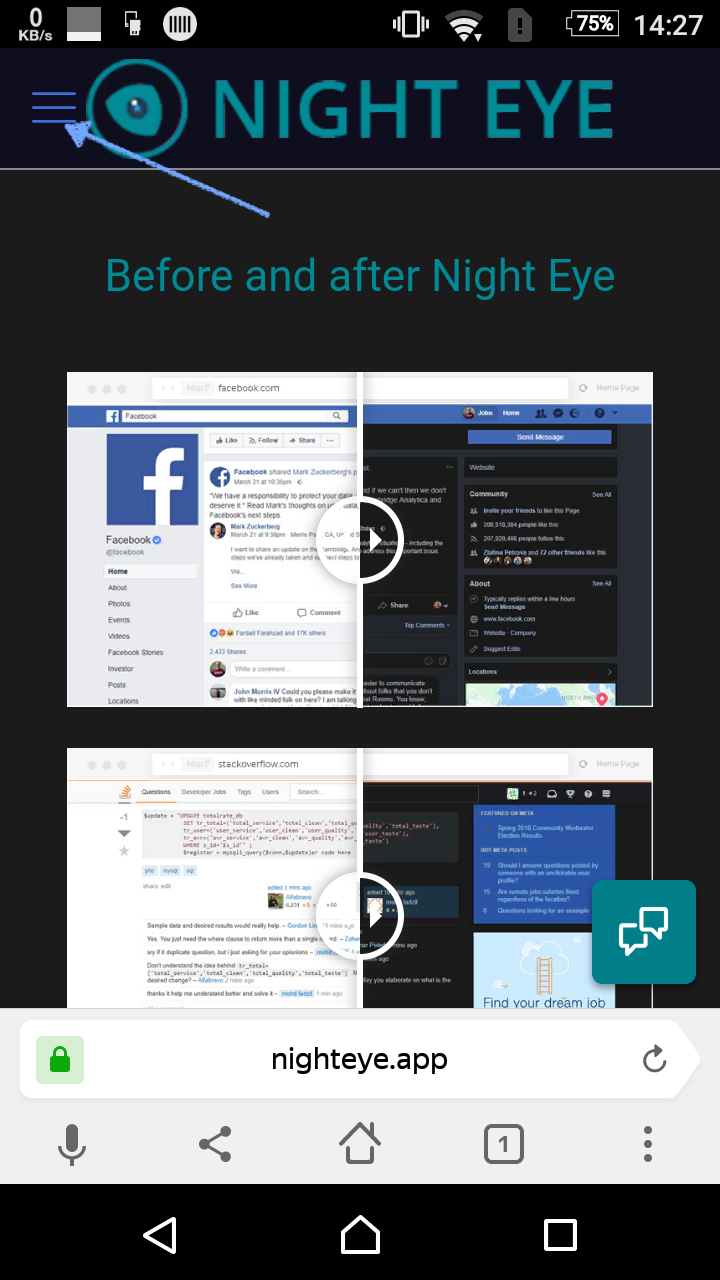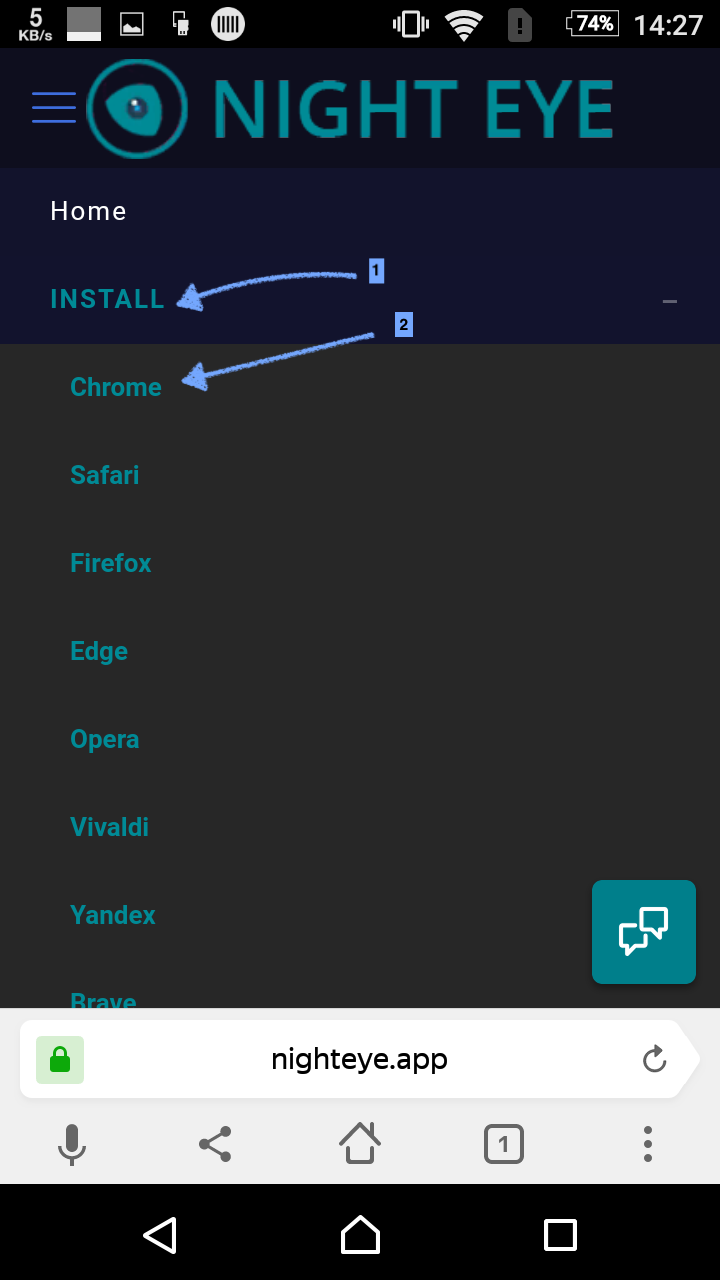 6. Now you will be redirected to the Chrome Web Store page of Night Eye.
Don't be surprised as it is not optimised for mobile devices, but when you scroll to the right you will find the button "Add to Chrome"

7. Click "Add to Chrome"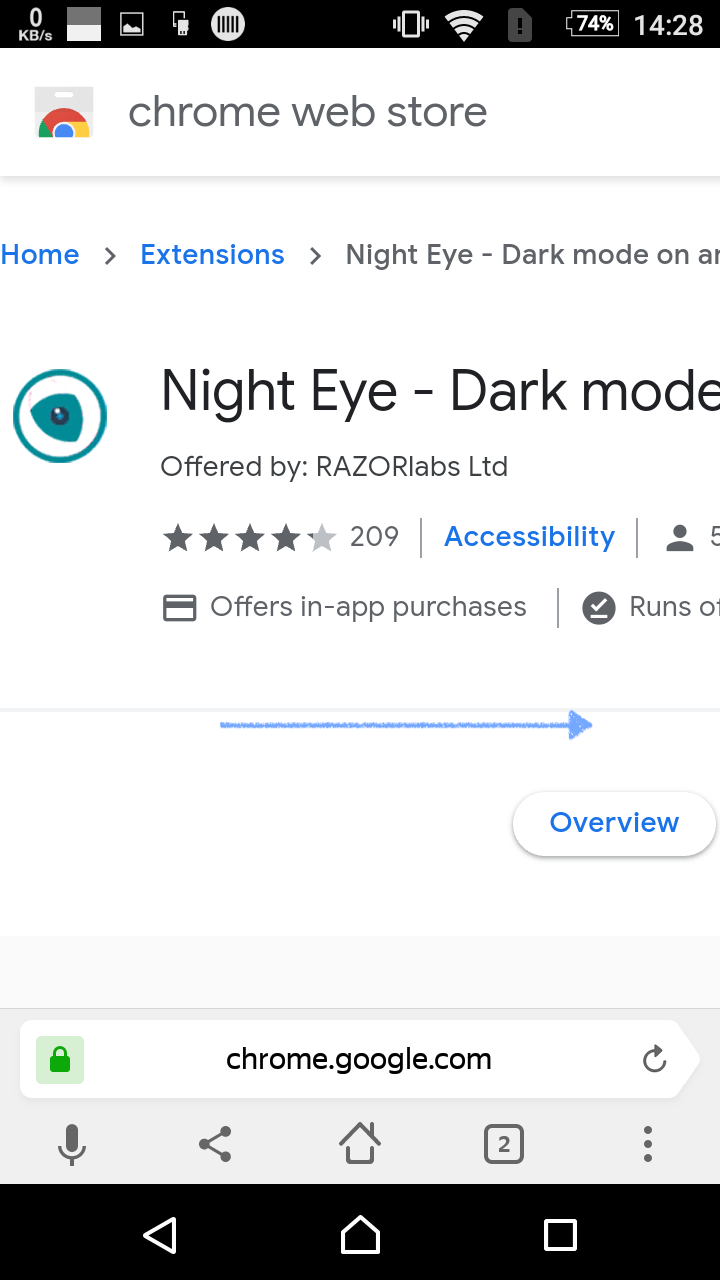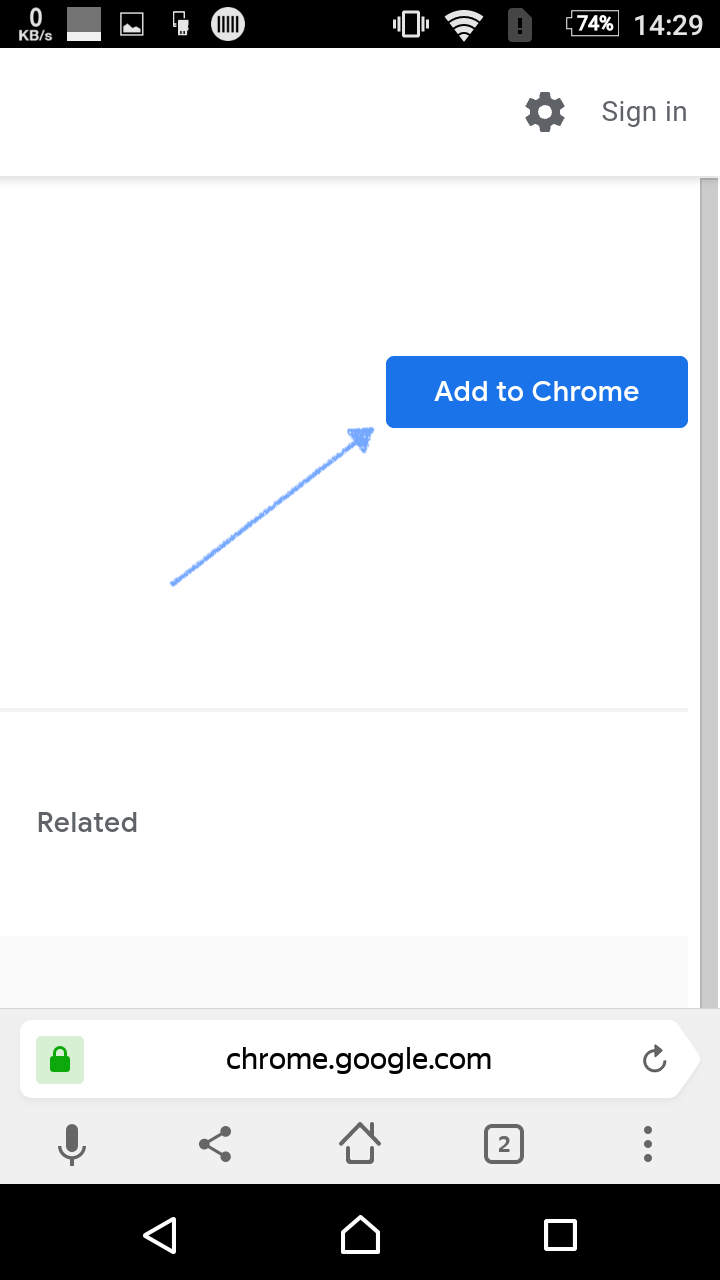 How to manage Night Eye and other extensions on Android
The management of extensions, meaning uninstalling or just stopping them is similar as on the desktop version of any Chromium based browser. Besides that, you can also manage the settings of the extension itself. In the case of Night Eye, you can change the modes, apply filters and etc.
1. Click on the three dots

2. Scroll down and locate extensions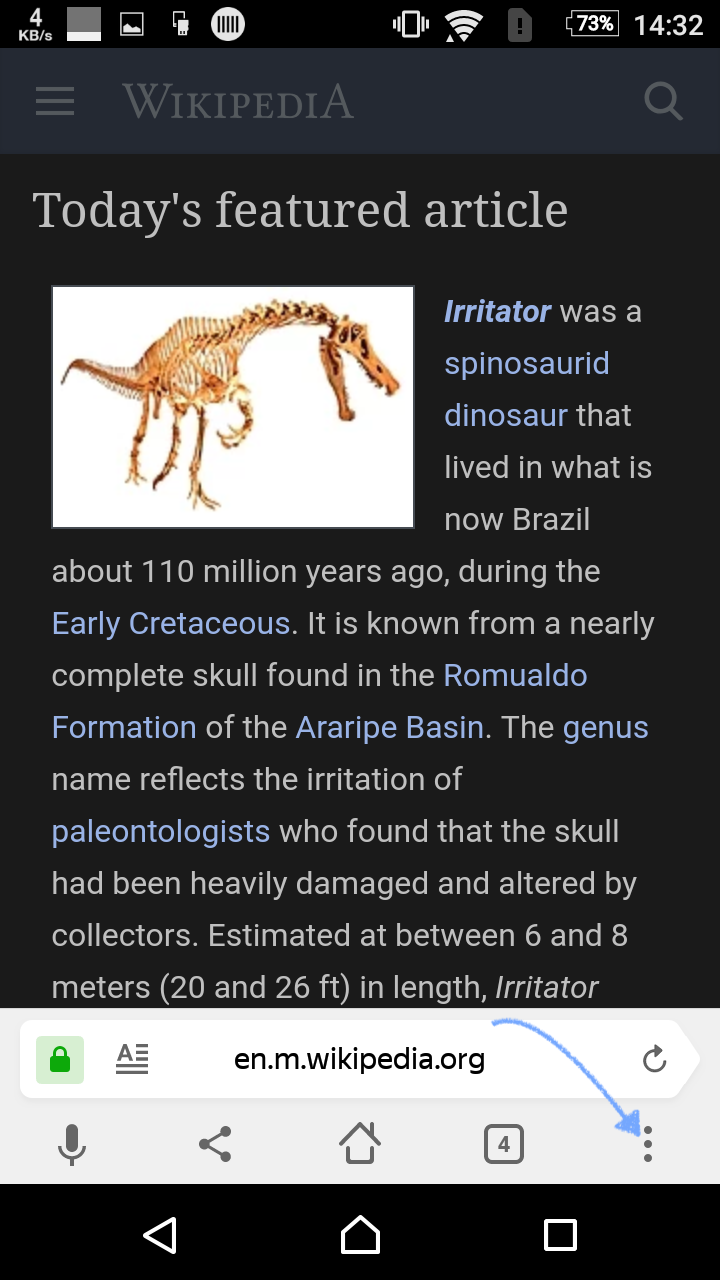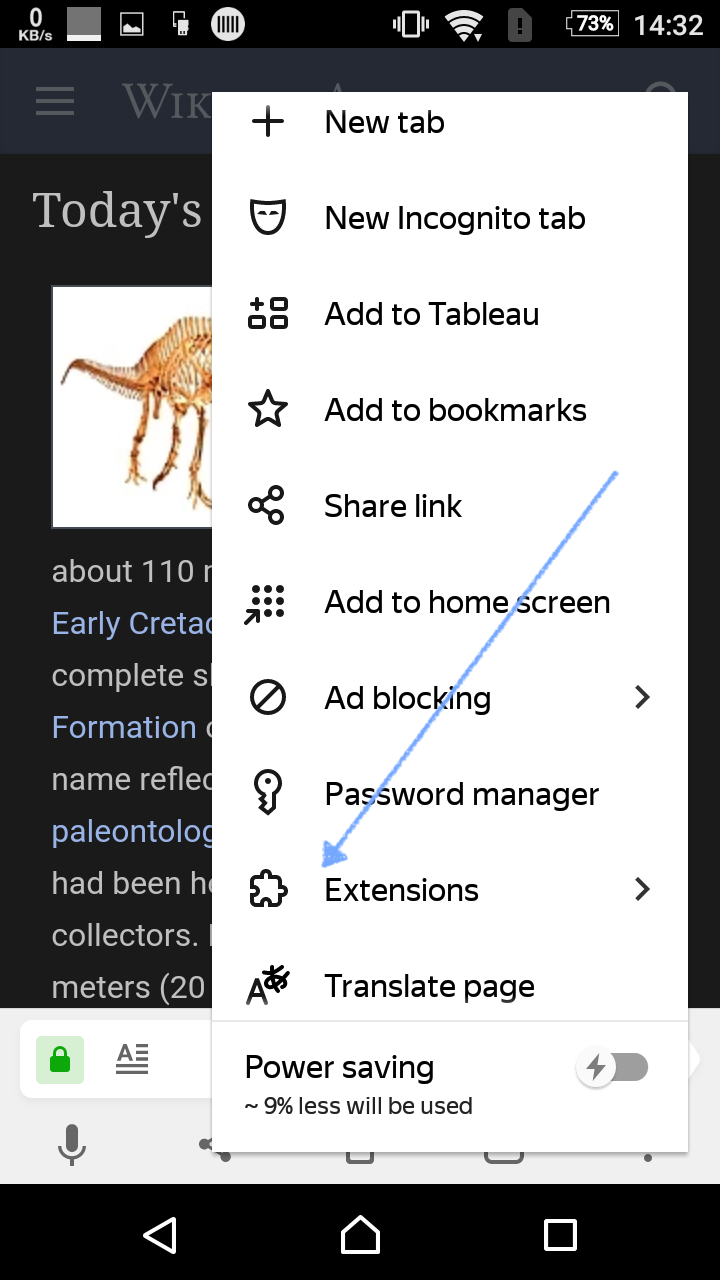 3. If you go to Manage extensions, you will be able to enable/disable the extension or simply uninstall it.

4. If you open the extension by clicking on its icon, you will be able to manage its features.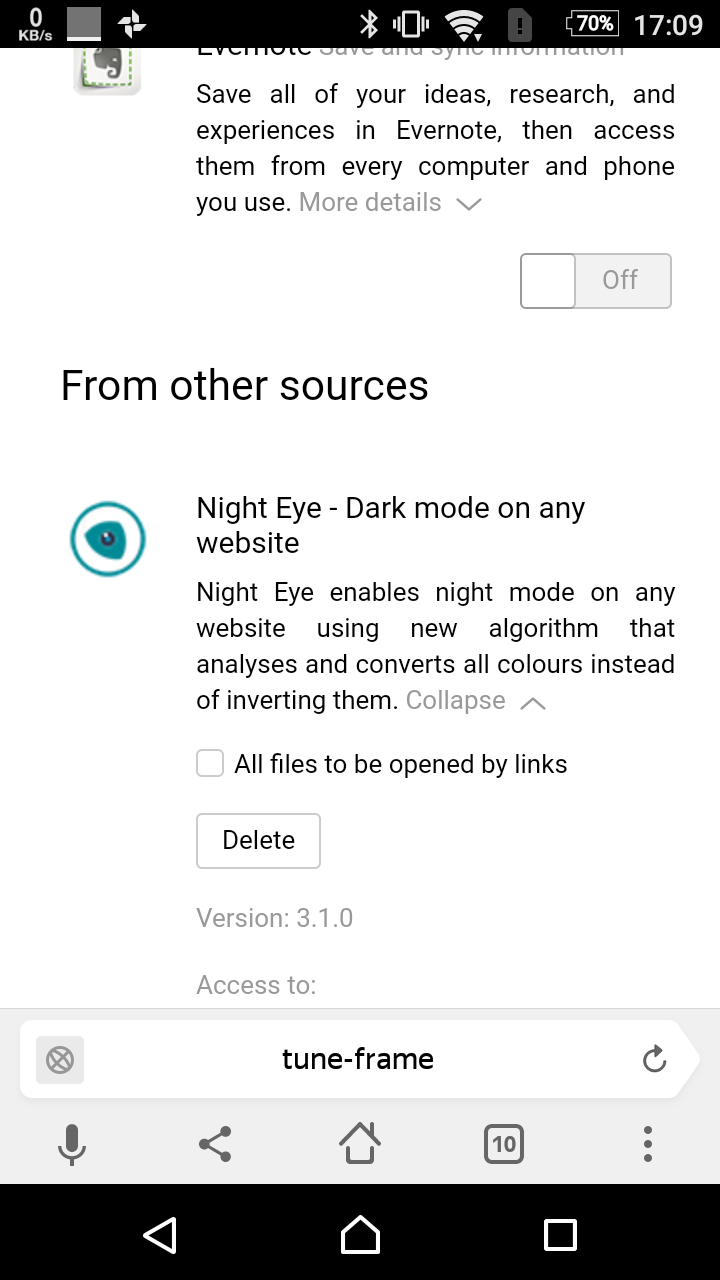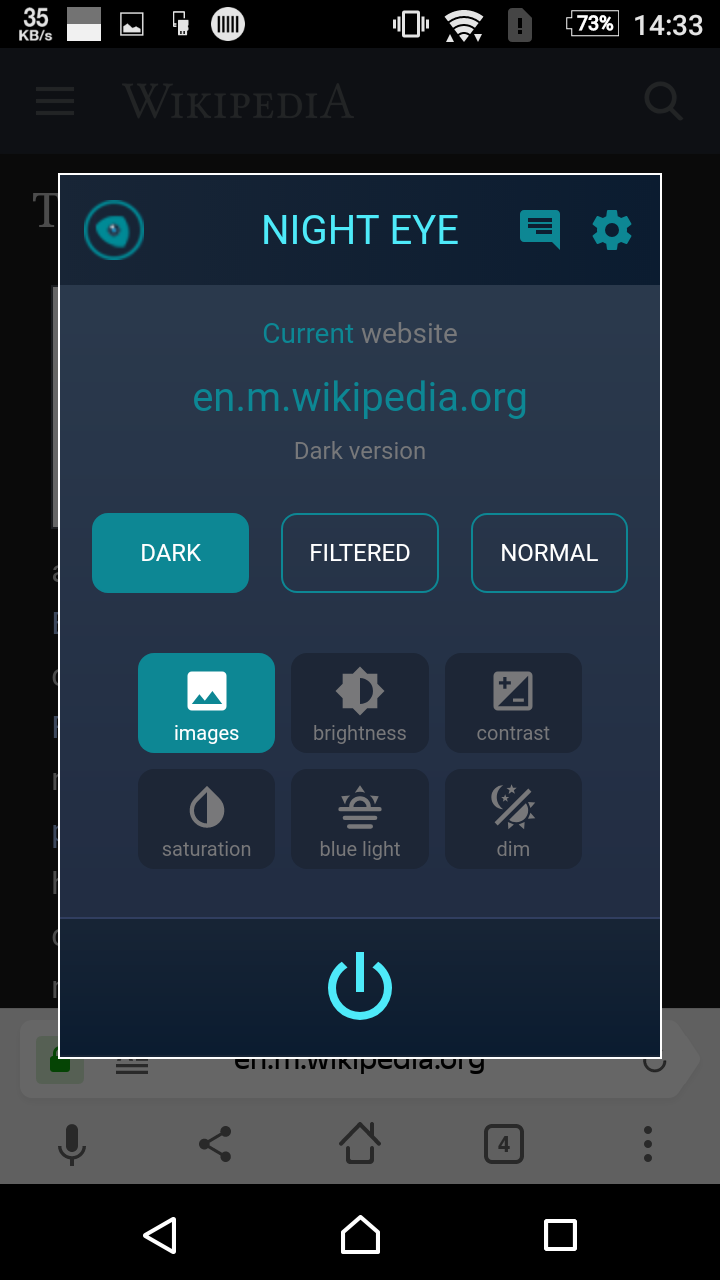 The same dark mode as on your computer
If you are using Night Eye on your desktop browser, you can expect the same features and functionalities on the "mobile" version. If you are not using Night Eye on your desktop, why not give it a try?