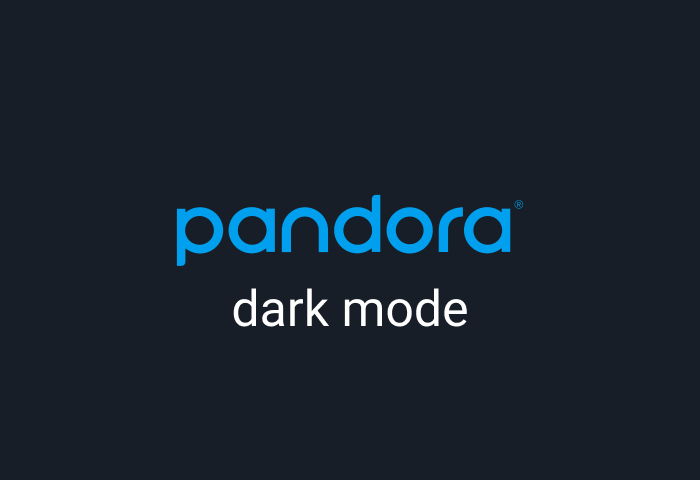 Devoted music enthusiasts love the Pandora music streaming platform for its vast collection of songs and personalized recommendations. But there comes a time when browsing through curated libraries of awesome music deserves a dark space. 
Unfortunately, even as Pandora has released a plethora of features over the last few years, there's still no native built-in dark mode for Pandora on desktop. That said, you can still enjoy a deeply satisfying dark theme brought to you by Night Eye. Read on to learn more about using Pandora's dark mode.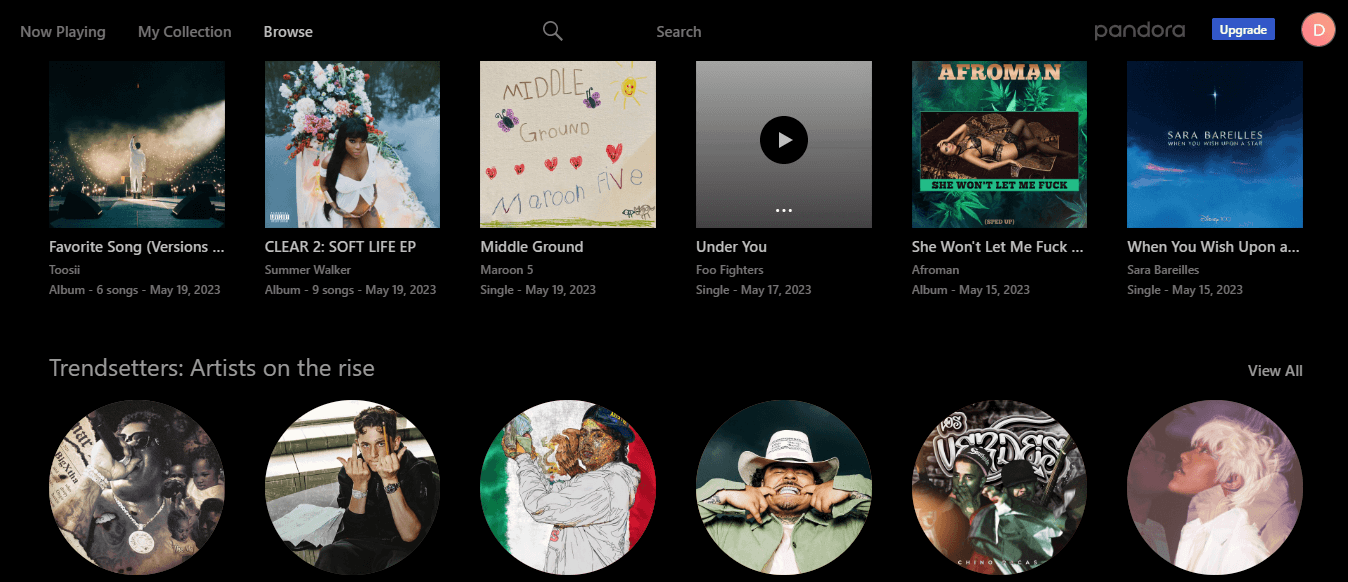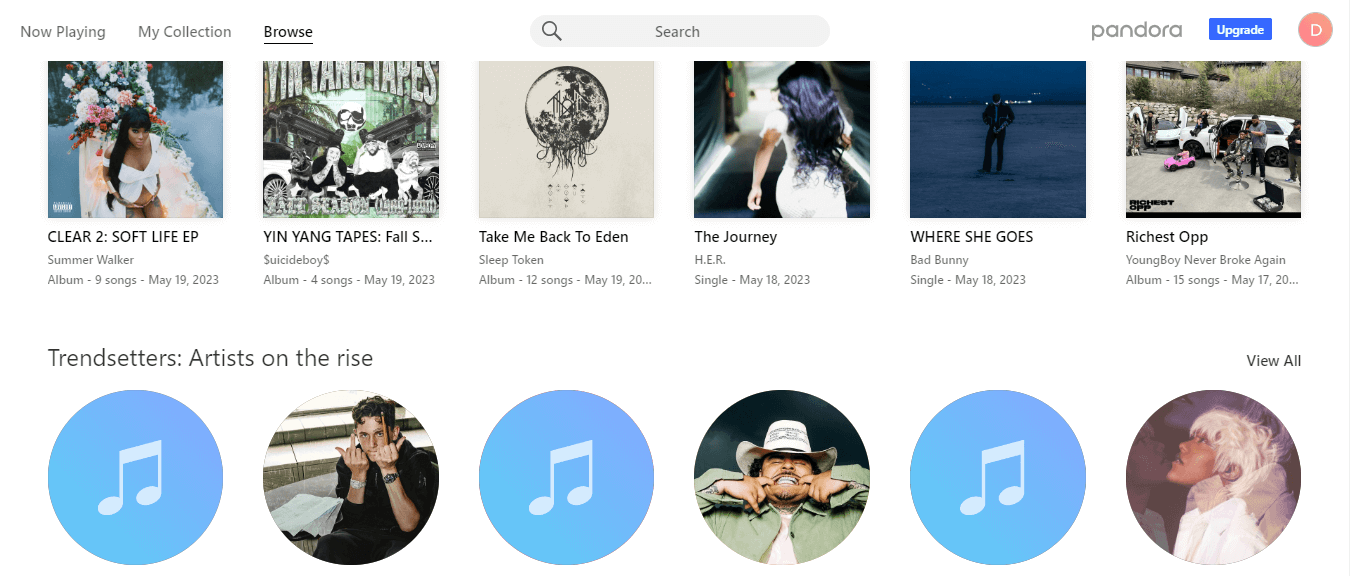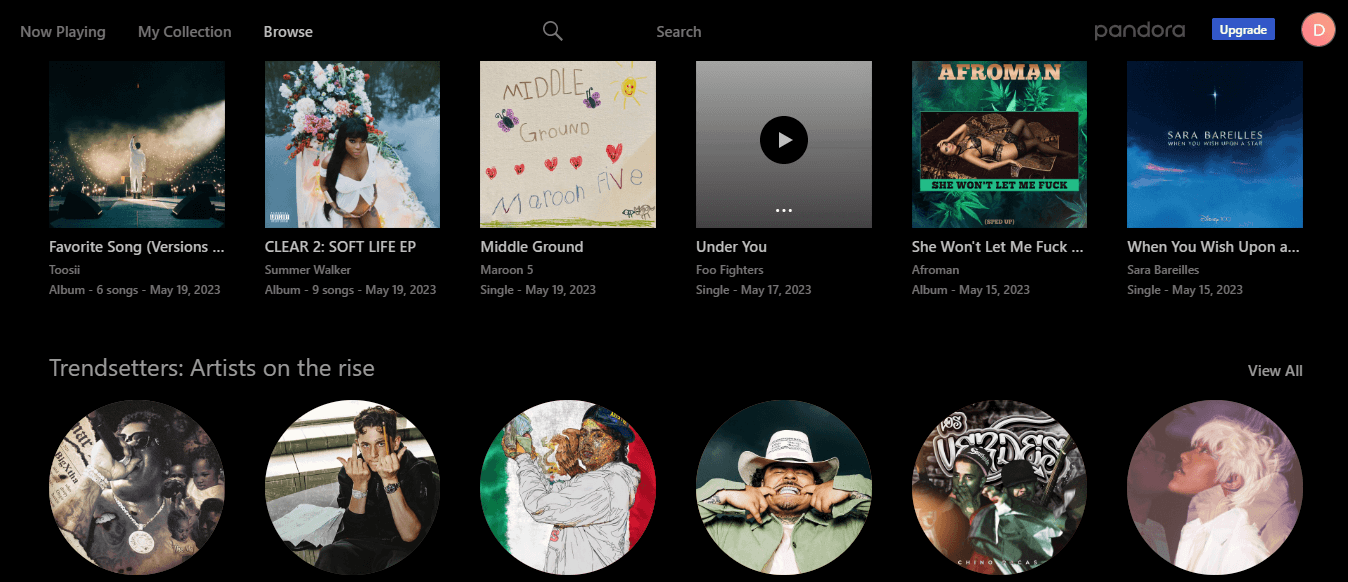 Dark Mode: A Modern User Interface Trend
Imagine a black or dark world filled with mystery, championed by shadows and a deeply contrasting muted color palette. Dark mode, otherwise called the "dark theme" or night mode," has emerged in the world of interface design as an alternative to the traditional light color scheme.
Dark mode changes bright (or light) backgrounds to dark or black tones, and switches dark-colored text and elements for lighter shades and accents. The result is a visually sleek and stylish environment that has become popular among designers and users.
Why Dark Mode on Pandora Enhance Productivity
There are many excellent reasons to try the Pandora dark mode by Night Eye. But perhaps the biggest when you consider how it enhances your music listening experience. First, that feature-rich black-themed interface changes the vibe of the Pandora app by adding a flair of mystery. You will love that Pandora's dark mode seems to unleash a brand-new design that includes deeply contrasting UI elements.
All these together create an environment that is calming and refreshing to the eyes, making it easier for you to focus on your music without any glares or harsh bright blue and white screen filters to deal with.  So whether you are discovering new melodies or jamming to your favorite playlist, Pandora's dark mode creates an environment that melts away distractions so you can fully immerse yourself in the moment.
Again, the default Pandora theme comes with harsh backlights and blue filters which becomes a pain to deal with after spending long hours engrossed in Pandora, exploring playlists, and discovering new artists. Pandora dark mode by Night Eye offers that unique high-contrast surface that reduces the emissions of blue light thereby minimizing occasions of eye strain. The result is that you can enjoy your extended music sessions without eye fatigue or other eye-related symptoms such as blurred vision and teary eyes.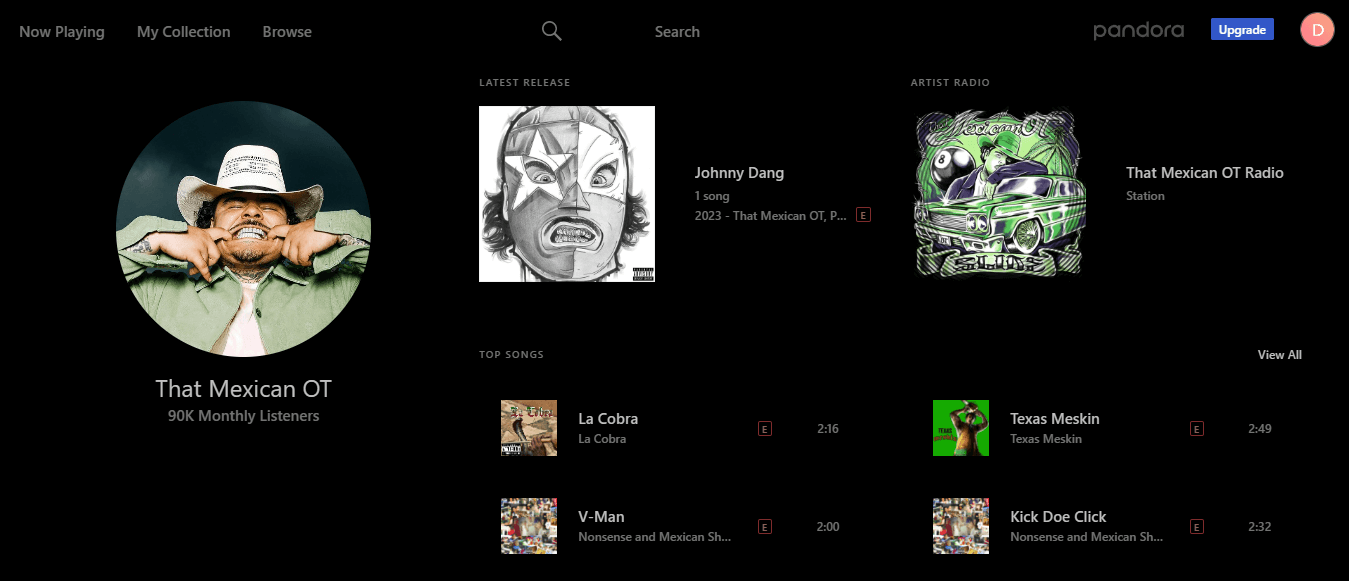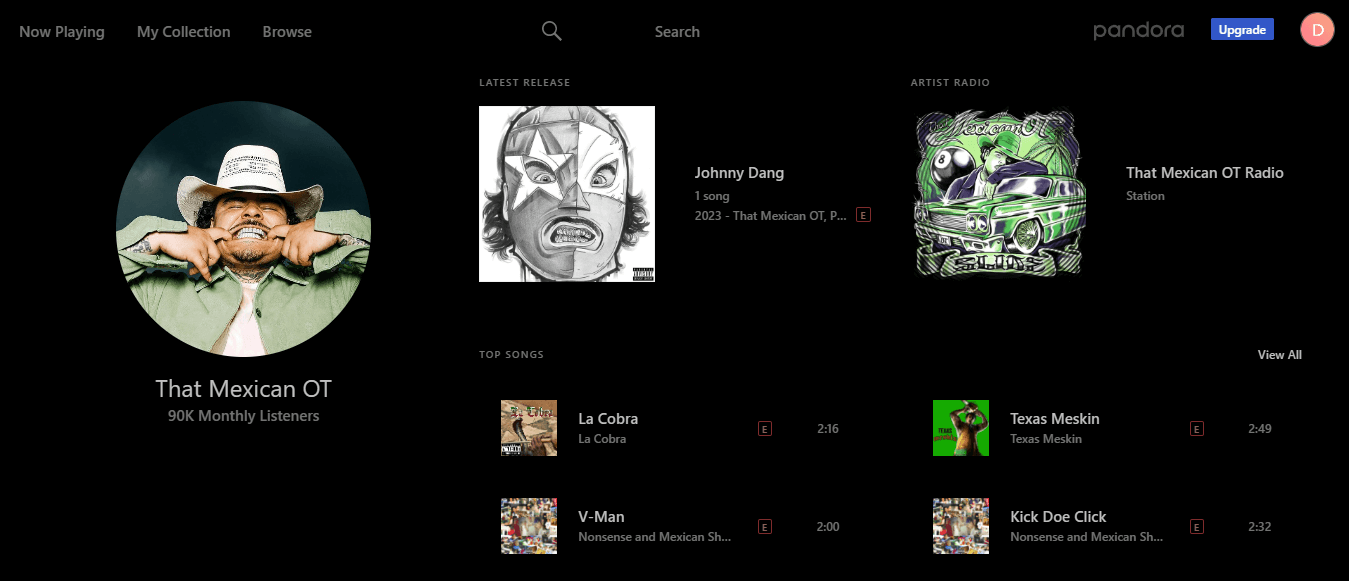 The benefits to using Pandora dark mode with Night Eye
Immersive music experience
One core feature of the dark theme is its ability to fade distractions while making it easier for you to focus on the right things in front of you. That spotlight on your favorite tunes offers you the opportunity to immerse yourself in the rhythm and let your music take the stage.
Personalized dark theme
Pandora dark mode by Night Eye isn't like many other dark mode browser extensions. It does not simply invert colors but offers a gorgeous dark environment complete with customization options. You will love how you can adjust your dark mode intensity, toggle across color schemes, and create your own unique dark-themed style.
Improved battery saving
Dark mode has an impressive impact on your battery life, especially if you use an AMOLED or OLED device. This is because dark mode often involves turning off pixels, leading to lower power consumption. Hence, you will love how your battery can go further, while you jam to your favorite songs on Pandora.
Unified dark transition
Whether surfing across websites such as Pandora or browsers, Night Eye's dark mode helps you create a uniformly dark experience while eliminating flashes of white light or other inconsistencies across websites.
Step-by-Step Instructions: Activating Dark Mode on Pandora with Night Eye
Night Eye's sleek and elegant dark-themed interface is a must-have, regardless of your browser. It is also compatible with many popular browsers, including Edge, Firefox, Chrome, Brave, and more. Here's your access to a dark mode that works effortlessly adapting to changes in websites in real-time, thereby transforming your music-streaming experience
Unlocking the world of Pandora's dark mode with Night Eye is easy. Just begin by installing the Night Eye browser extension by following the steps below:
Go to the bottom of this article to quickly install Night Eye by clicking on your browser's representing icon
Alternatively, you can go to your browser extension store and search for Night Eye
Finally, select "Add" and Night Eye installs automatically and begins applying dark mode to every open website.
Beyond the default theme, you can also adjust contrast, brightness, and color filters to create your personalized visual dark environment.
Conclusion
When you wish to enjoy a truly immersive music experience, Pandora's dark mode with Night Eye can make it happen. That sleek and visually appealing interface, combined with the increased focus, and reduced eye strain, superpowers your music streaming journey. You will also love how deeply personal you can be when curating your own customized dark theme that syncs with your music style and taste. Take your Pandora experience to new heights with Night Eye's dark mode and experience music streaming like never before.
Get started for free today!
Just install it and feel the difference!
We are at your disposal! If you have questions, simply send them through the built in support system!!