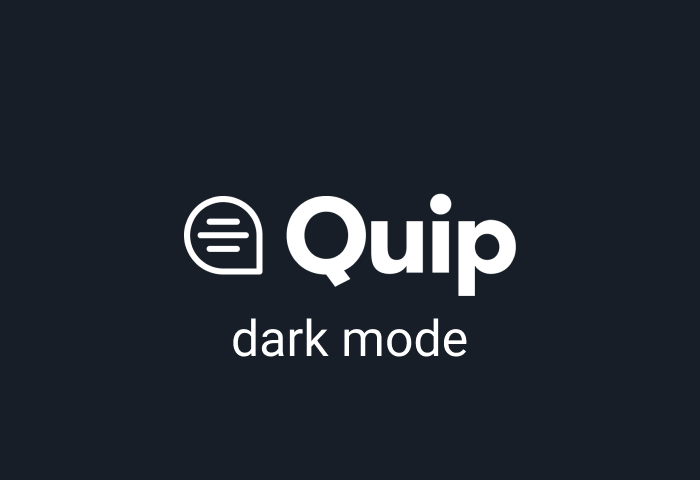 Quip is a fascinating tool that allows sales teams on Salesforce to plan processes, and create and embed in real-time, collaborative documents, spreadsheets, workflows, and more. But then collaborating for long hours can be daunting if you only have Quip's default white screen to work with. The cold and sharp undertone of the white screen can harm our vision and sleep.
Thankfully, Quip has a built-in dark mode that works directly from your browser. Even so, you might love using the Night Eye dark mode browser extension which allows you to customize your pre-built Quip dark mode to increase or decrease contrast, brightness, and a host of other features. Night Eye's dark mode does an excellent job of offering a smooth and consistent dark theme while cutting down the white glare alongside blue light filters to help you enjoy more eye fatigue relief.
In this guide, we will show you how to enable the Quip Dark mode using Night Eye, alongside everything you need to know about creating your own personal dark theme style for Quip.
What is Night Eye?
Night Eye is a dark-mode browser extension that makes it possible to use dark mode on diverse websites and browsers. As a dark mode solution, Night Eye works by analyzing your default white screen, to give you a superb almost black theme with light or grayish text. One reason Night Eye stands out is that it does not invert colors.
Instead, Night Eye carefully recolors fonts, graphics, and other visual elements thereby making them pop better in the gorgeous black environment. The resulting dark theme makes screens easier to see and reduces eye strain which comes from staring at bright screens for long periods.
Night Eye also reduces the glare and backlight of your screen further minimizing eye strain and other associated problems such as tension headaches, migraines, and visual disturbances.
Furthermore, Night Eye takes care of your eyes by cutting down exposure to blue light. Excessive exposure to blue light waves has been proven to confuse your body's sleep-wake cycle, thereby making it difficult for you to fall asleep and remain asleep. Night Eye's dark theme is also better suited for at night or low-light environments, thereby sharpening your focus and productivity when working on Quip.
Plus you will love that Night Eye is compatible with tons of operating software such as Vilvadi, Chrome, Opera, and many more.
How to install Night Eye
Installing Night Eye is easy. As a browser extension, you only need three easy steps as outlined below:
Go to the bottom of this guide and click on the icon for your browser (e.g Chrome icon).
Selecting the icon takes you to your browser e-shop.
There click "Add" and Night Eye turns on automatically transforming all open websites into an amazing dark theme.
Finally, visit

https://quip.com/

and enjoy the amazing dark theme on your browser and across diverse websites.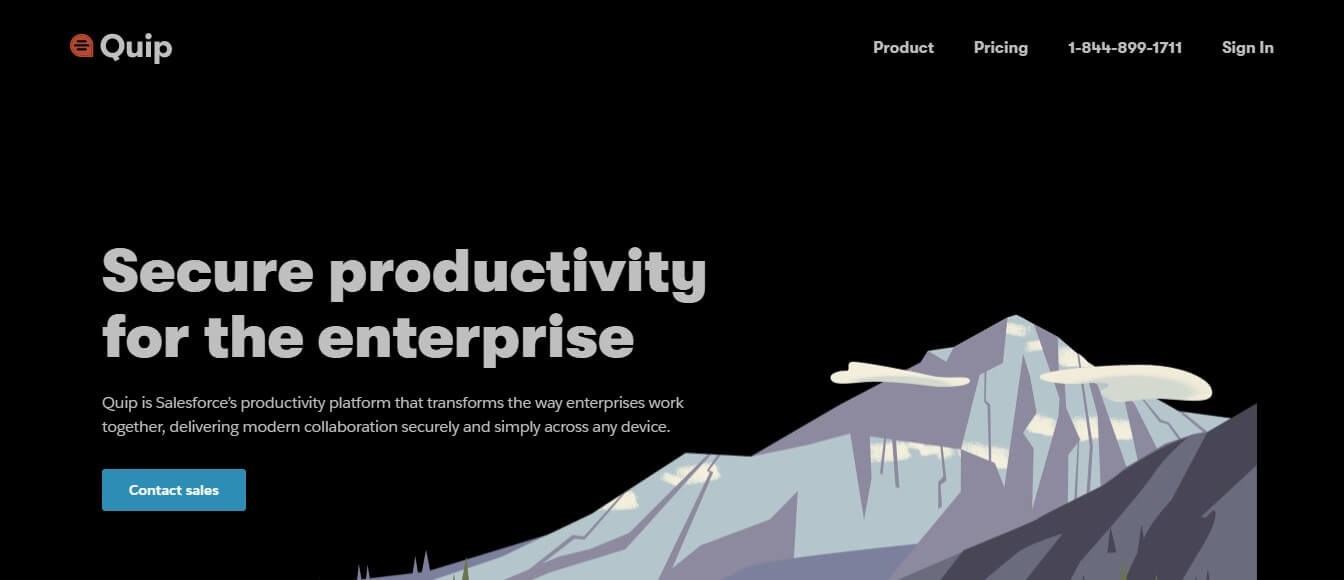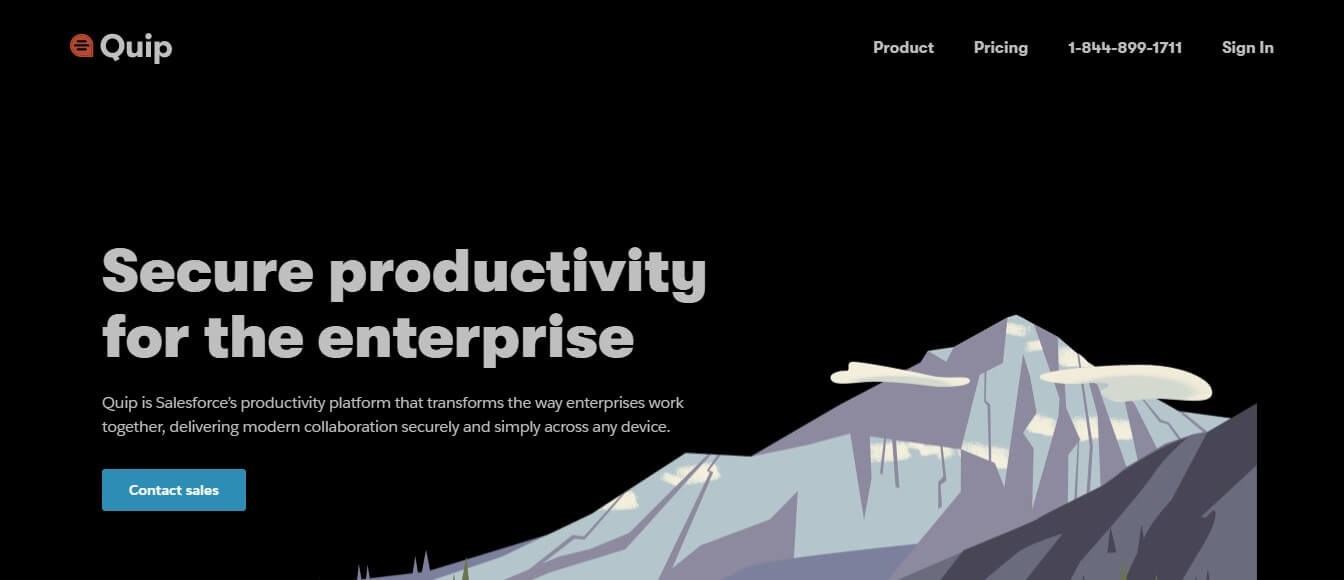 How to Enable Dark Mode in Quip using Night Eye
If you have previously turned on dark mode in Quip, Night Eye should work automatically. That said, you can still enable Quip dark mode as quickly as possible by following the steps below"
Open your Quip environment.
Go to your extensions toolbar at the top of your screen and tap on the Night Eye Extension
Now choose "Dark" from the three modes displayed ("Filtered", "Normal", and "Dark")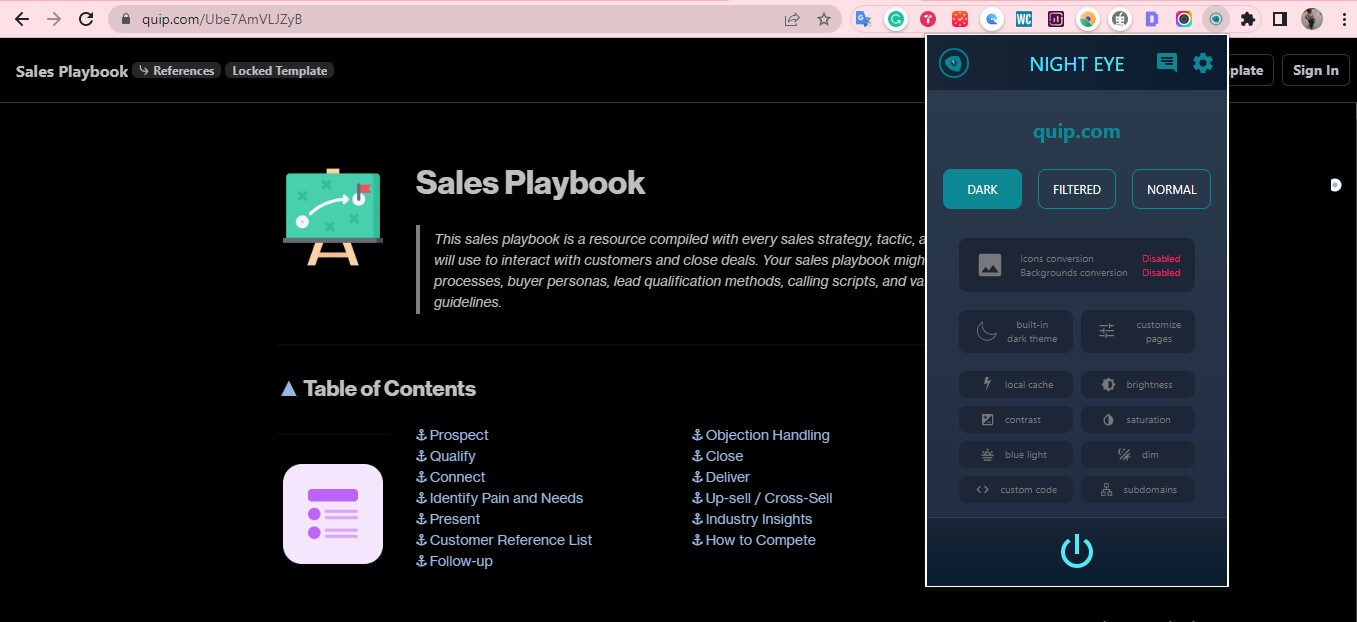 You can always switch back to the default theme of the Quip website, by selecting "Normal." If you don't wish for a soothing dark theme but would love to decrease contrast and increase brightness, then you can select "Filtered". These ushers in a white mode with decreased glare, contrast and warmth, and brightness, without changing the website's regular theme. The result is more gentle on the eyes without the complete dark experience.
Conclusion
Night Eye's powerful algorithm extends the usefulness of Quip's dedicated dark mode. Whether you choose to use Night Eye dark mode browser extension or Quip's or both, you will love how it alleviates huge stress from the eyes, after working for a prolonged time. Besides safeguarding the eyes, you will love the plethora of customization options, including increasing brightness, dimness, contrast, and other options to create a unique dark theme according to your viewing pleasure. Get Night Eye today and protect your eyes while working on Quip and all of your favorite websites.
Enable dark mode on any website
Sadly not all websites have built-in dark mode. Luckily Night Eye is here to help. Protect your eyes, enable dark mode on any website!
Smart conversion, no ads, no data mining, helpful support!
Get started for free today!
Just install it and feel the difference!
We are at your disposal! If you have questions, simply send them through the built in support system!!