Safari Dark mode is here!

The Safari version of Night Eye is finally here. The browser extension that enables dark mode on nearly any website is now available to all of you who are using Safari as their main (or even alternative) browser.

The announcement of macOS Mojave in June 2018 surged the interest in dark mode. Later that year, when Mojave was officially launched, we can safely say that the interest in dark mode exploded. The shift towards dark UI was set in motion and apps/websites began introducing dark themes. We are witnessing far more mobile apps that are introducing dark mode as an option, than websites that offer a dark theme. Websites like Reddit, YouTube and Twitter are rare exceptions. The vast majority of Internet is still in bright white colors and this is where Night Eye comes in.
Night Eye - Dark Mode extension for Safari
Night Eye has been recognised across the internet and stands out from other similar extensions for 2 main things - it offers smooth dark mode across wide spectrum of websites and offers user support to anyone using it. Usually our users report websites that are not properly converted to dark mode and we fix them within a week or so. Besides enabling dark mode, Night Eye offers other customisation tools such as Blue light filters, screen dimming, contrast level adjustments, scheduling dark mode and whitelisting specific websites.
Why to choose Night Eye for the ultimate Safari dark mode experience?
1. Choose the mode for every page separately: Dark Mode, Filtered mode or Normal mode
2. Automatic image conversion in dark mode
3. Custom control for brightness, contrast, saturation and blue light
4. Scheduling timer for when to activate the extension
5. OS Color Scheme Integration - Syncs Night Eye with your current OS color schema.
6. Support built-in dark mode themes of sites
7. Night Eye is available in 11 languages and more
How to enable Dark Mode on Safari Mac
1. Visit your Mac's App Store and download Night Eye.
2. Activate the Extension from the Night Eye app or Safari Preferences Panel
3. Tap on the Night Eye extension in Safari and choose the dark mode option. If there's a website you'd like to view without dark mode, simply tap the extension again and choose "Normal."
4. Enjoy delightful Dark Mode for every page in Safari Mac
5. (Optional) Enable Dark Mode on your macOS for full Dark Mode experience. Night Eye can be enabled to be controlled from the macOS appearance setting.
Preview of Night Eye - Dark Mode extension for Safari
Here are several previews that can give you an idea what to expect if you install it.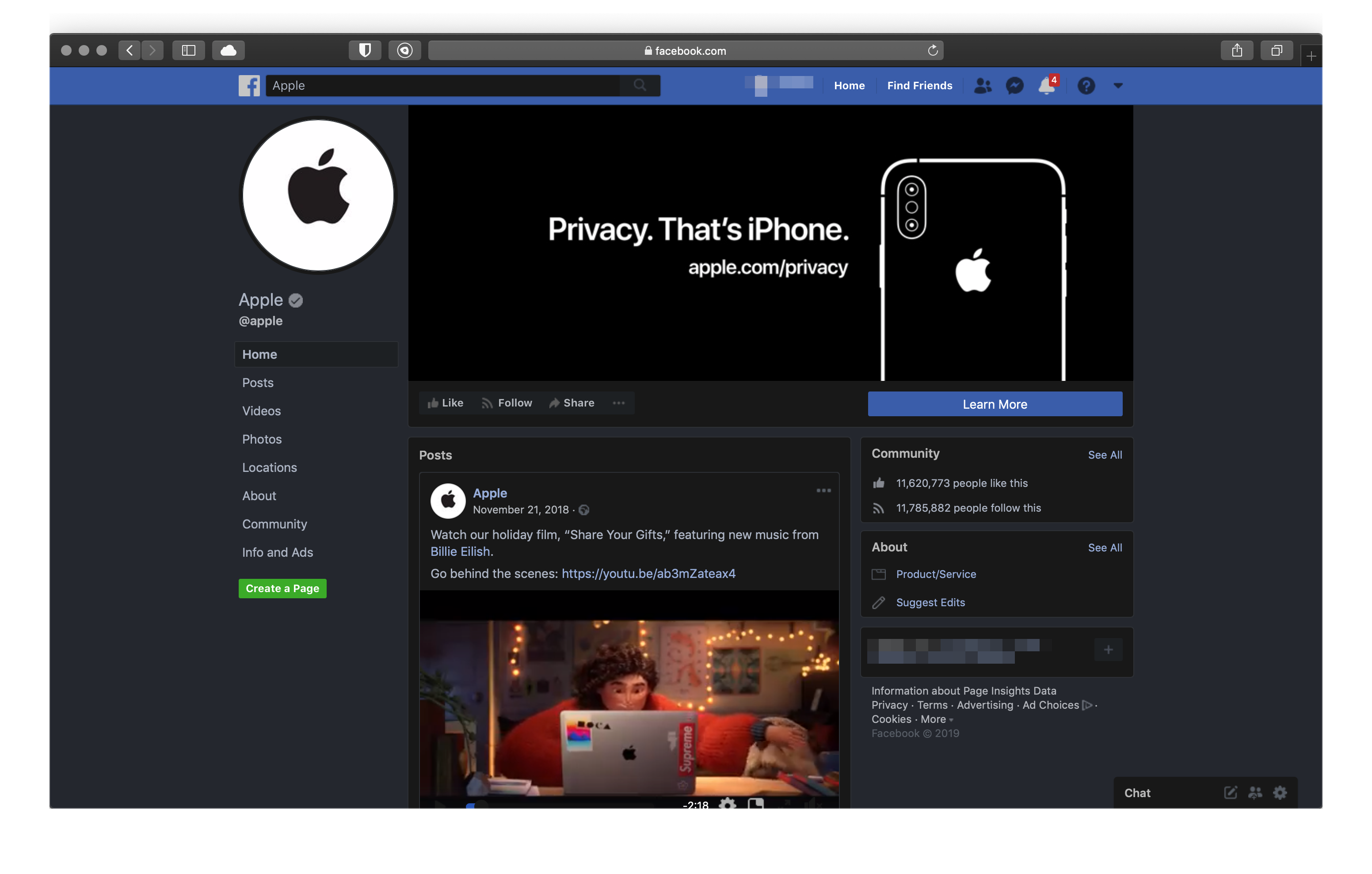 Facebook Dark Mode on Safari by Night Eye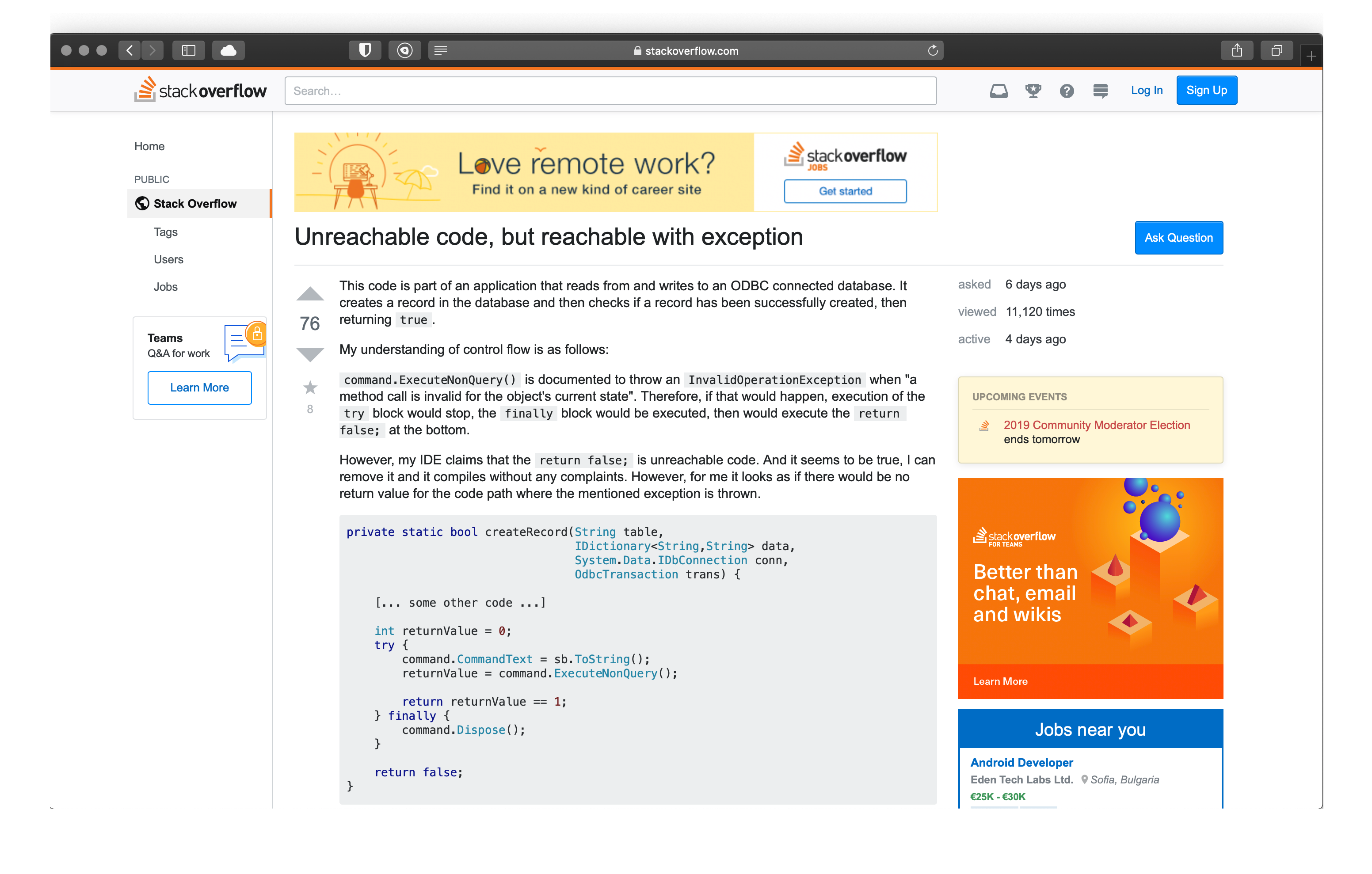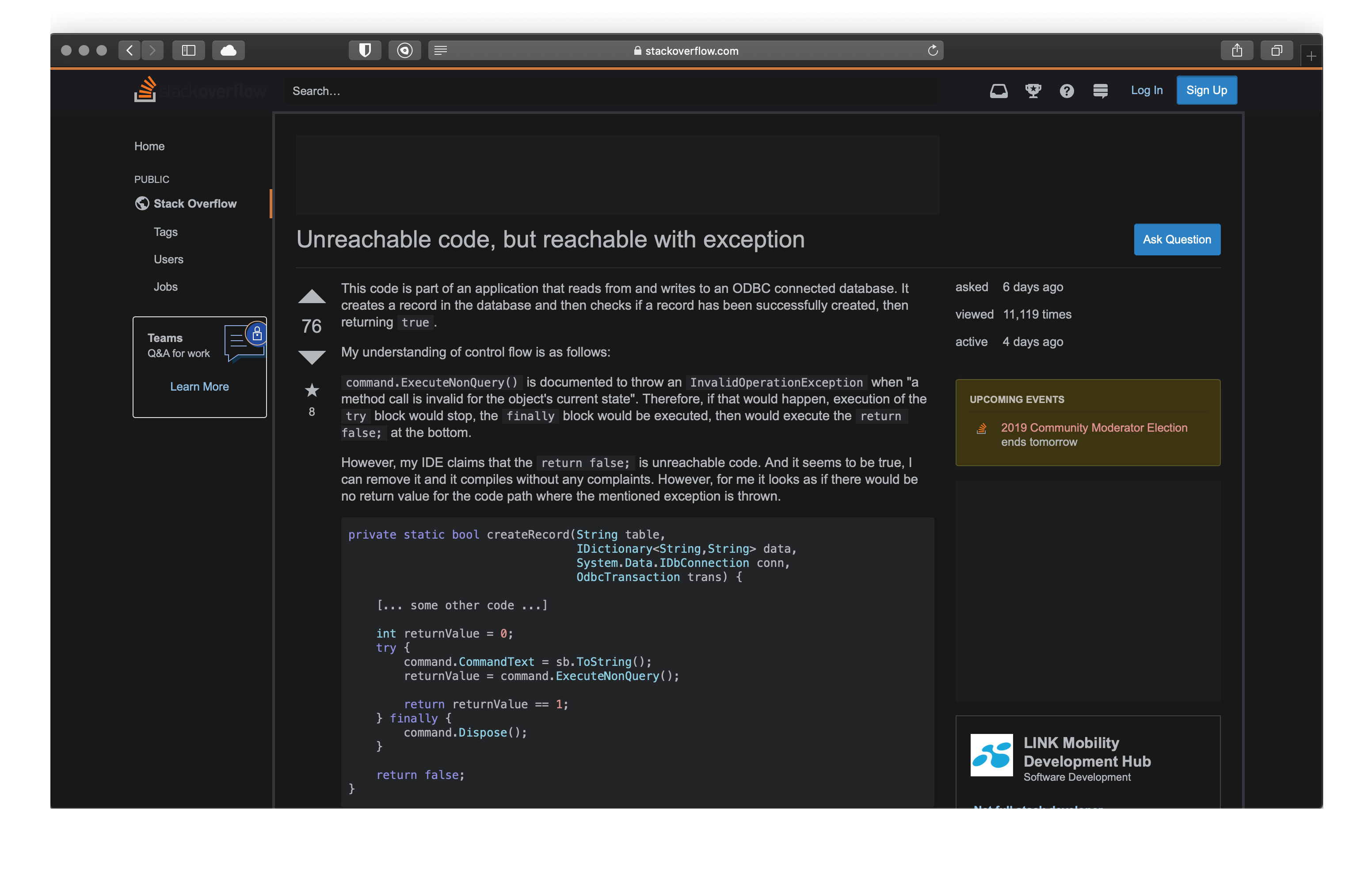 Medium Dark Mode on Safari by Night Eye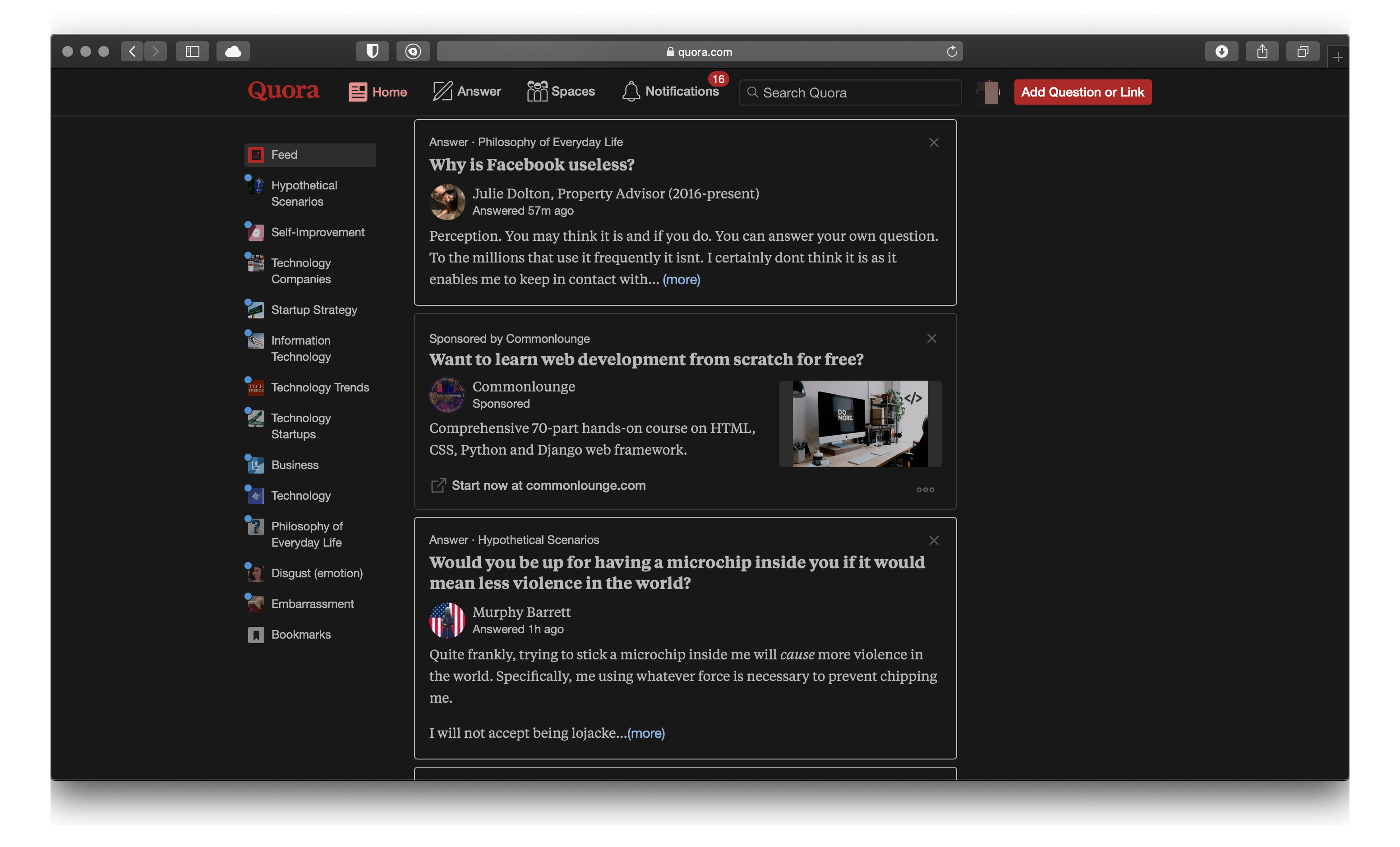 Quora Dark Mode on Safari by Night Eye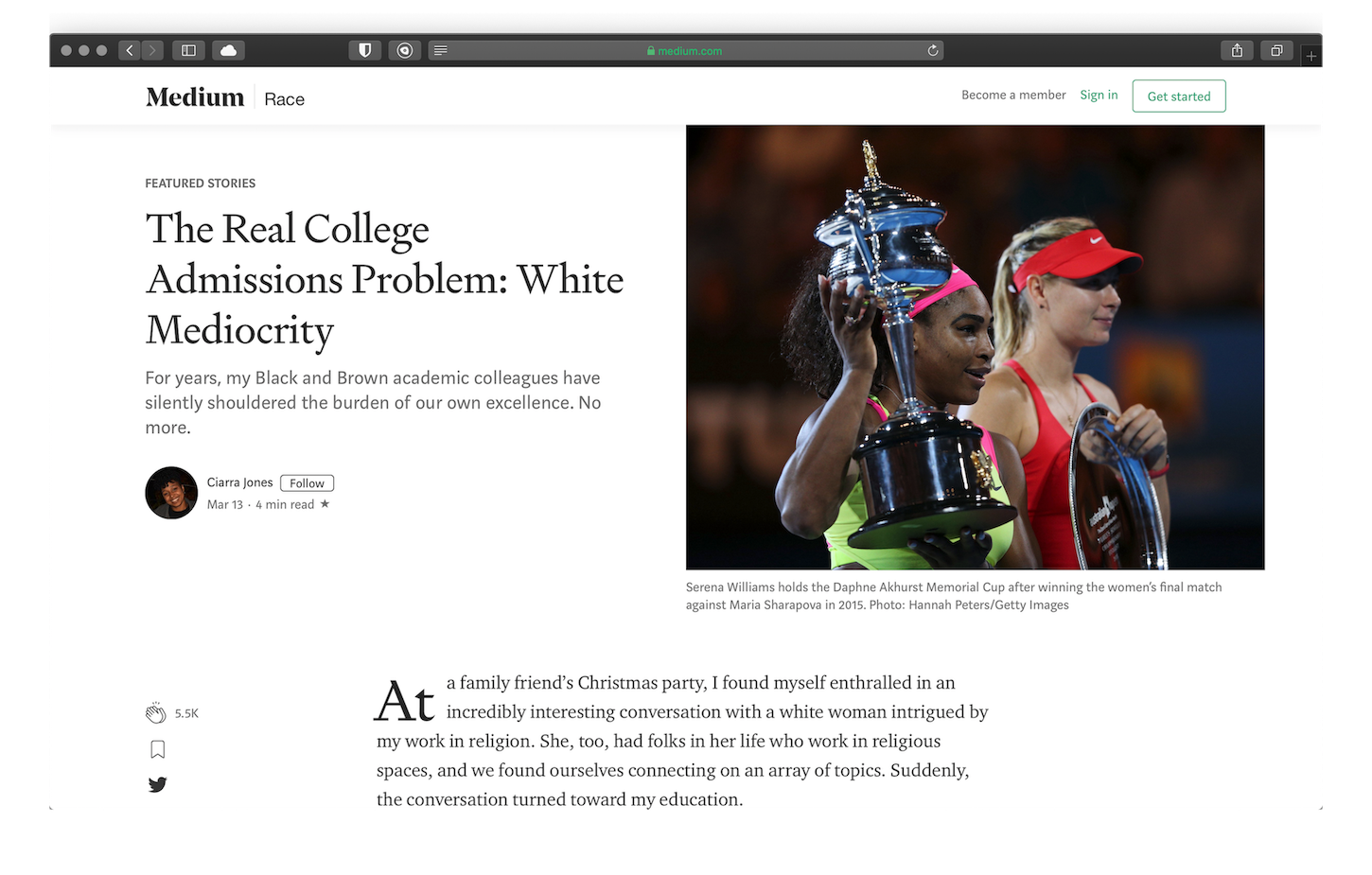 StackOverflow Dark Mode on Safari by Night Eye