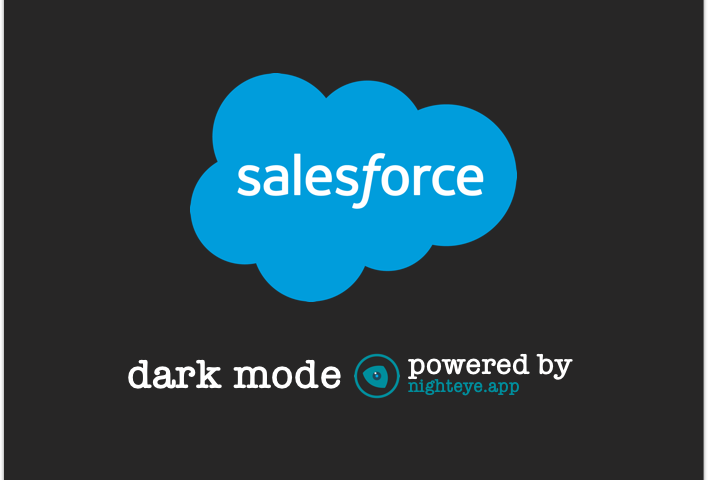 Salesforce is a well-known and leading American cloud-based software corporation that can help you in creating deeper relationships with your customers. It offers the customer relationship management software in the cloud. Read further to know more about Salesforce - its history, who uses it and what exactly is Salesforce. Moreover, we will also discuss the interesting facts of this cloud-based software along with how to enable dark mode on it.
TLDR: If you are here only for the dark mode, click here to skip the rest of the article
The history behind Salesforce
Salesforce
was founded back in the year 1999 by a famous Oracle executive and an American Internet entrepreneur,
Marc Benioff
, Dave Moellenhoff, Parker Harris, and Frank Dominguez. The headquarters of Salesforce is located in San Francisco, California. It was the first software company that replaced the traditional customer relationship management software with CRM in the cloud. It focuses on such enterprise applications that help companies in providing marketing automation and better customer service. Moreover, it helps in application development as well as for analytics. Salesforce has become the world's number 1 cloud CRM solution that offers powerful products to enhance your sales, marketing, IT, customer services and much more. So, if you want to make deeper relationships with your customers and make your customers happier, Salesforce is the best solution.
Who uses Salesforce?
Salesforce targets companies from various industries. These include the industries from the field of technology, marketing, communication, media, health care as well as finance. It is a great CRM solution that helps in bringing the companies as well as their customers together.
What is Salesforce?
Salesforce provides the services in the field of Commerce Cloud, Service Cloud as well as Sales Cloud. Moreover, the content that you can find on this software company website is about the Marketing Cloud, Data Cloud, App Cloud as well as Analytics Cloud. It also provides a customer portal by which your customers can track their own cases. Moreover, it offers a great interface for case management, task management, and a social networking plug-in.
Interesting facts about Salesforce
In 2018, Salesforce came first in the list of Fortune's 100 best companies. It ranked the second position in 2019.
It acquired 50 companies when it was founded in 1999.
Salesforce captures approximately 20 percent of the total market share of Customer Relationship Management.
More than 30 percent of Salesforce revenue comes from its cloud sales.
Salesforce Dark Mode
Working long hours, your eyes get sore and the headaches are your constant companions? Night Eye can help you mitigate those negative effects by enabling smooth dark mode on Salesforce (and any other website or web app). It is easy to start using it, costs nothing for the first 3 months and will run automatically as soon as you install it. Night Eye can be installed on all major browsers with 2 clicks. Night Eye is more than just a dark mode extension. There are tons of customisation options such as brightness, contrast and much more.
Salesforce dark theme preview powered by Night Eye