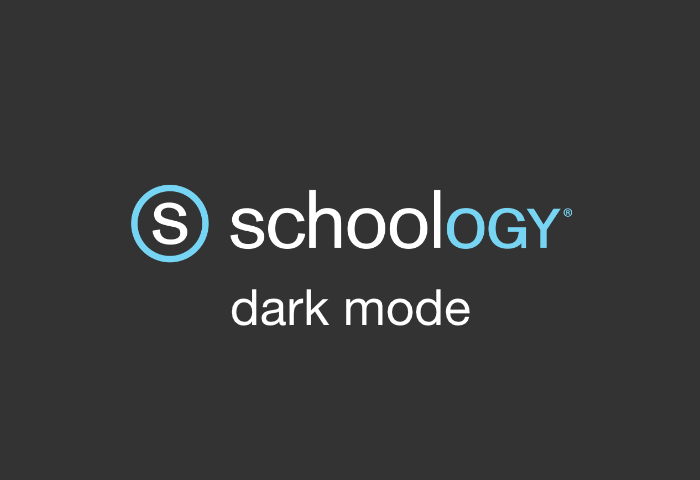 Schoology is a great learning management system used by thousands of schools and individuals worldwide. However, the Schoology website lacks a built-in dark mode, making it tough for students to learn and assimilate content for longer hours.
Night Eye can transform your experience on the Schoology platform, giving you a pleasant Schoology dark theme that is easier on the eyes. That way, you can alleviate vision-related problems with deeper focus and concentration on achieving optimum academic performance.  
The Schoology dark mode is also aesthetically pleasing as you would love the smooth and astounding transformation of your Schoology learning platform. However, there are many other benefits of using the dark mode. This article will talk about these numerous benefits and how to enable the Schoology dark theme. 
How To enable Schoology Dark Mode
Schoology users can quickly enable the Night Eye browser extension in a few and easy steps. Once installed, the Night Eye app will rapidly convert your browser, giving you a gorgeously dark interface.
Follow the prompts we have outlined to turn on the free dark mode solution on your preferred browser:
At the end of this article, you will find icons to access the Night Eye browser extension on any browser of your choice.
Click the corresponding symbol of your browser to start the process. For instance, Opera Browser users can tap on the sign of the Opera browser at the bottom of this page.
Once you click on the icon, you would be taken to your browser's online extension store.
There you can choose 'Add' to enable Night Eye, and the extension would begin working in the background, converting all open web pages
Now go to https://www.schoology.com/ and try out your new dark theme.
Why Is It Important To Use Schoology Dark Mode?
Students and teachers on Schoology spend an enormous amount of hours creating, managing and assimilating content. Students may also spend additional hours sharing ideas and collaborating on assignments and projects. The learning management system is so flexible that students can deeply personalize their learning goals to achieve higher performance. However, achieving that performance also demands a suitable environment. Working on the bright default theme that comes with Schoology can limit your comfort because the blue light increases the chances of hurting the eyes. 
Fortunately, Night Eye converts your Schoology platform, developing a soothing dark environment that supports your eye health.  Suppose you find yourself spending long hours on your Schoology web dashboard. In that case, you need the Night Eye browser extension to foster a suitable learning atmosphere that would support your goals.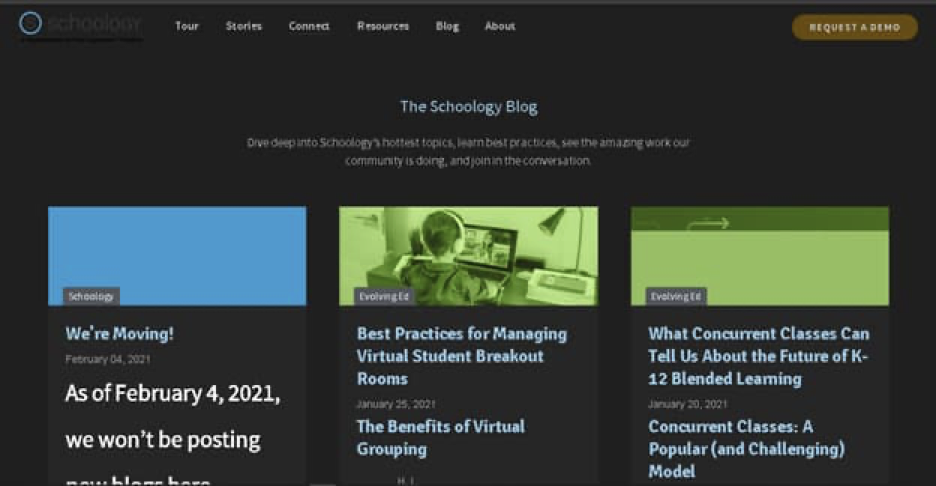 What Are The Health Benefits Of Schoology Dark Mode?
The most fantastic benefit and reason to choose the Schoology Dark mode is its eye-protective benefits. With the Schoology dark theme, you can reduce the chances of eye strain and vision-related problems. However, there are also other reasons to choose the Schoology dark theme. Below you will find all the intriguing benefits of the Schoology Dark Mode as backed by research:
Dark mode can help you get rid of depressive symptoms. Research shows that excessive screen time, especially staring at a white or blue screen, increases stress hormone production and triggers depressive symptoms. Therefore, Dark mode can help reduce the chances of over-stimulating the nervous system to alleviate such depressive symptoms.
By helping you alleviate blurred vision, Dark mode also prevents brain fog and short-term memory loss. 
The dark mode is also easier to read, giving you a great platform that supports your performance and productivity. 
It can help you develop healthier melatonin levels, impacting your sleeping habits, and can aid in eliminating insomnia.
Schoology dark mode is an excellent choice for students struggling with light sensitivity issues. The dark theme will also increase their focus on the tasks before them by reducing the glare and brightness.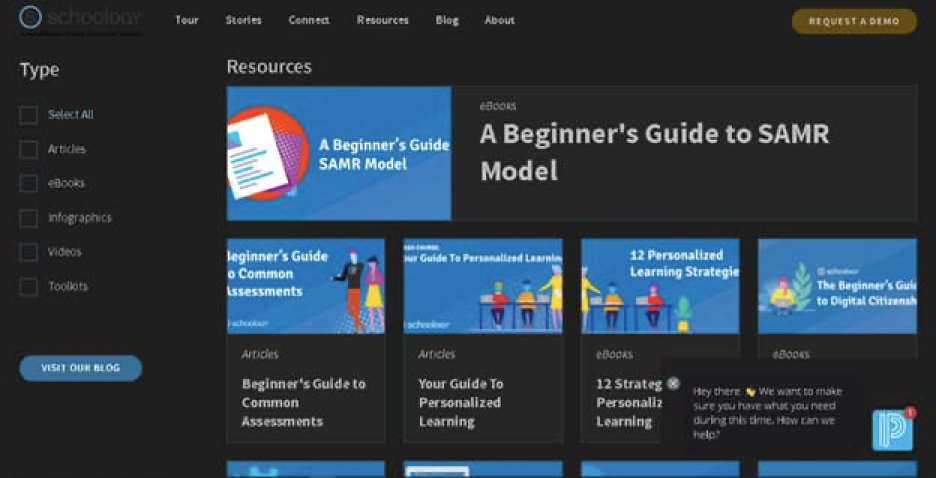 When To Use The Schoology Dark Theme
Dark mode makes it easier to enjoy the video and other forms of visual content. The graphical content will pop up better on your screen, offering a profoundly satisfying experience. On the Schoology website, this is an impressive benefit that will make a difference in your ability to digest all kinds of information and achieve higher academic performance. However, you might have concerns about the best times of the day to use dark mode. Below you will find typical examples that can apply to everyone.
Dark mode creates a distraction-free environment by making the edges of your screen fade out, so you can focus on what's in front of you.
If you are worried about conserving battery power, the dark mode can help. Studies show that dark mode can reduce your energy use by half, giving you twice as much use out of your battery before you have to recharge. 
The dark mode is excellent for night-readers. If you love consuming content at night or in low-light environments, you will love using the Schoology dark mode. 
Install Night Eye
No credit card, no names, nothing is required – install Night Eye on your preferred browser and enjoy it completely for free for 3 months. Subsequently, you can stick with the free Lite version or subscribe for $9 per year. You can see for yourself how this dark mode browser extension can help you fight eye strains.