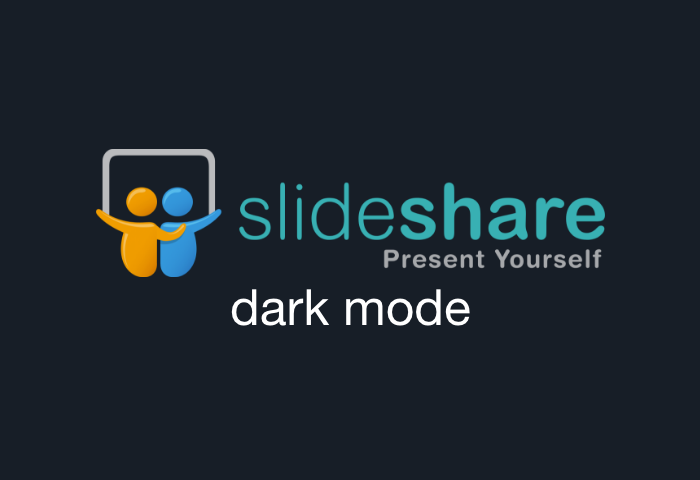 Slideshare is a great platform for sharing and enjoying slideshow infographics, videos, presentations, and other materials. But Slideshare comes without a built-in dark mode, making the platform daunting to use for extended hours at a time.
Night Eye can enable Slideshare dark mode for you in just 2 clicks. The smooth dark theme is easy on your eyes. This guide will share with you every insightful detail about enabling and using Slideshare dark theme.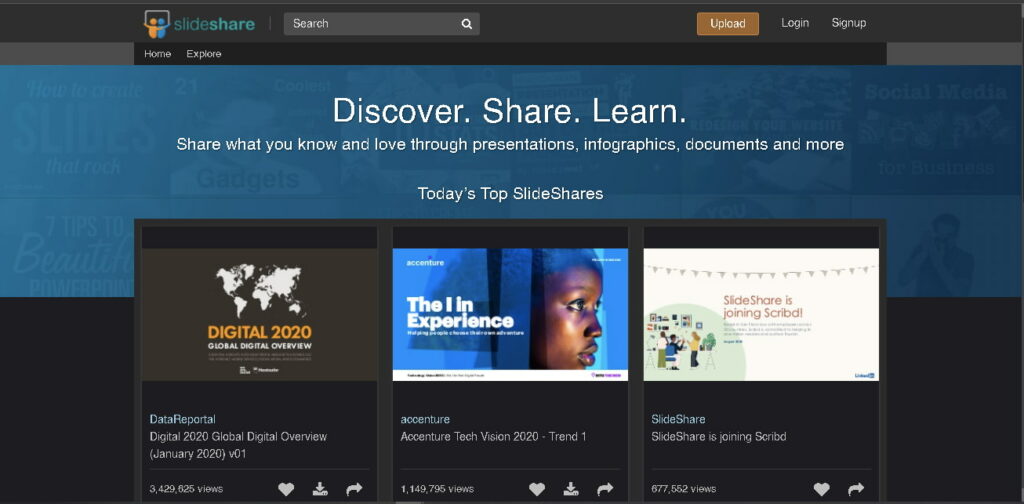 How To Set-Up Slideshare Dark Mode
For Slideshare devotees, you can quickly enable the Slideshare dark mode on your preferred browser in easy steps. The Night Eye app extension works across all browser types, giving you a flawless dark interface that is easy to use.
Use the steps below to guide you on how to enable the free dark mode solution on your browser:
At the bottom of this article, you will find links to enable the Night eye extension on your browser
Select the icon representing your browser, and you will be automatically relayed to your browser extension shop.
Next, tap on 'Add,' and that's it.
Night Eye begins working in the background transforming all web pages open on your browser.
Now visit https://www.slideshare.net/, and you will love how presentations, documents, infographics, and other contents stand out.
Why it is Important to Choose the Slideshare Dark Theme
Slideshare users often spend hours exploring visually-oriented content on the platform. Most presentations have 40 to 60 slides on average, requiring at least 2 hours to read and assimilate the content, thereby resulting in over 70 million monthly views on the platform. Whether you are a content creator or looking for information on Slideshare, your hours add up rapidly. Working on a stark white screen is challenging, that after a few hours, we find ourselves struggling to see the screen in front of us and our heads filling like it's about to explode. It's been proven that staring at a white background for extended hours results in massive headaches and migraines, blurred vision, and can lead to long-term vision problems.
Night Eye makes it easier for you to enjoy the contents on Slideshare without hurting your eyes. By transforming your background into a soothing black environment, you will have a refreshing ambiance that works just for you.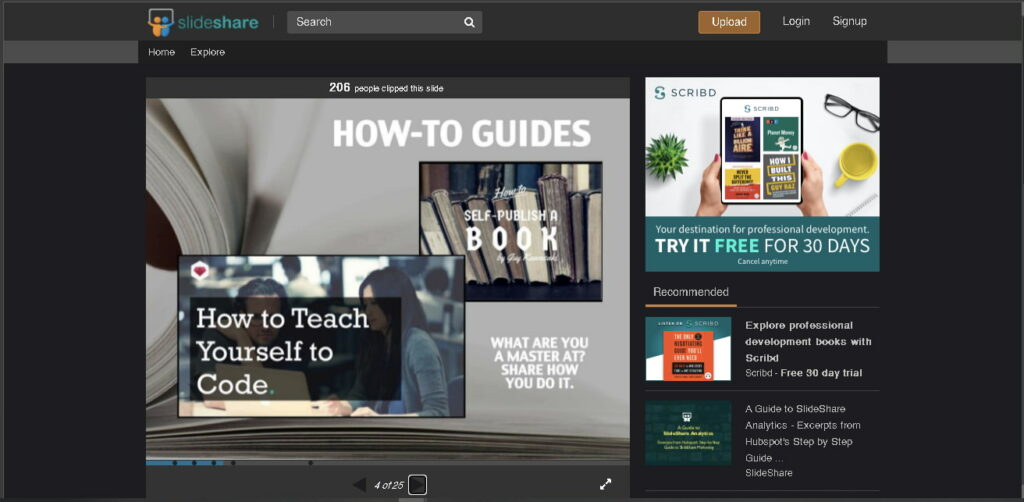 What Are The Health Benefits Of Dark Mode
Dark mode can alleviate eye strain and fatigue. It may also reduce the risks of developing vision problems such as myopia. Recent research also found that staring at a white background for long hours can lead to short-term memory loss and brain fog. Therefore, safeguarding your eyes and brain are the unique advantages of using Slideshare dark mode, but there are other special benefits. Below you will find other reasons to choose the Slideshare dark theme:
Dark mode helps you minimize chronic insomnia by limiting your exposure to white and blue light, which triggers unhealthy melatonin levels.
It's an excellent way to avoid vision strain and headaches
Dark mode goes easier on your eyes and can make you more productive.
Slideshare dark theme also enhances visibility for users that are sensitive to bright light or have low vision
By helping you eliminate migraines and headaches, Dark mode promotes health and wellness.
When To Use The Slideshare Dark Mode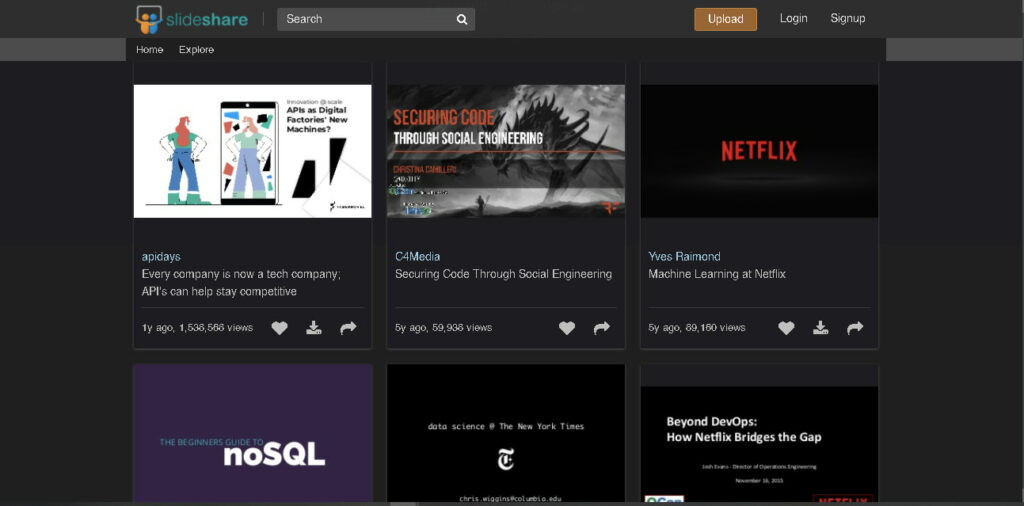 Studies have shown that dark mode can help save your battery life. It's no wonder millions of dark mode devotees swear by it all day and night. However, using Slideshare Night mode all the time doesn't work for everyone. Here are great examples that apply to everyone if you are concerned about the perfect ways to use your Skillshare Night mode.
Slideshare Night mode is an excellent choice for exploring great visual content on Slideshare. The vibrant colors and fascinating contrasts make it easier to explore and enjoy your content.
It also creates a distraction-free environment by fading out your background, and so is perfect for times when you need one more technique to boost your focus.
Skillshare Night mode is an excellent choice for night users. It eliminates the white glare that makes it difficult to read at night.
You can also use the Skillshare Night Mode in dimly lit conditions or darker environments
Install Night Eye
No credit card, no names, nothing is required – install Night Eye on your preferred browser and enjoy it completely for free for 3 months. Subsequently, you can stick with the free Lite version or subscribe for $9 per year. You can see for yourself how this dark mode browser extension can help you fight eye strains.