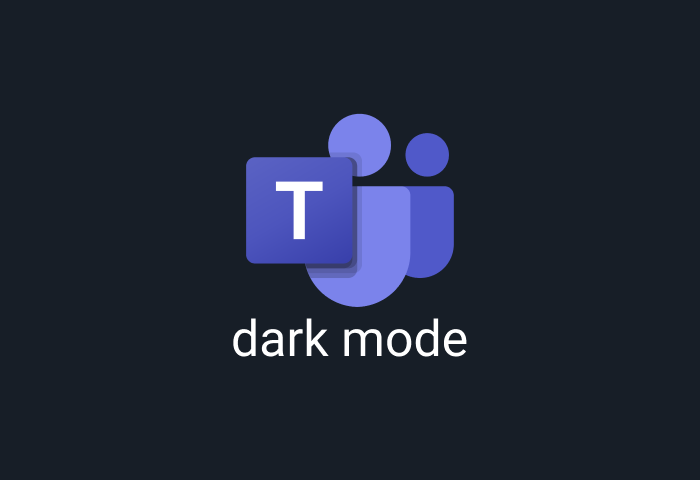 Microsoft Teams app is a fascinating tool that encourages intense collaboration between teams. The Teams app lets you chat, join conversations, have meetings, and share files. Due to its robust suite of features, Microsoft teams is now one of the most popular mainstream communication tools for remote teams. Like every other app, Microsoft Teams has a glaring white background that is blinding. Fortunately, you can enjoy the teams dark mode to transform your app into a gorgeous black background that is easier on the eyes. This guide will share everything you must know about enabling teams dark mode and its amazing benefits. 
Is there a Teams dark mode?
Microsoft Teams offer built-in dark modes for all versions of teams. Hence, you can use dedicated teams dark mode, whether you are on the web, desktop, android, or IOS platforms.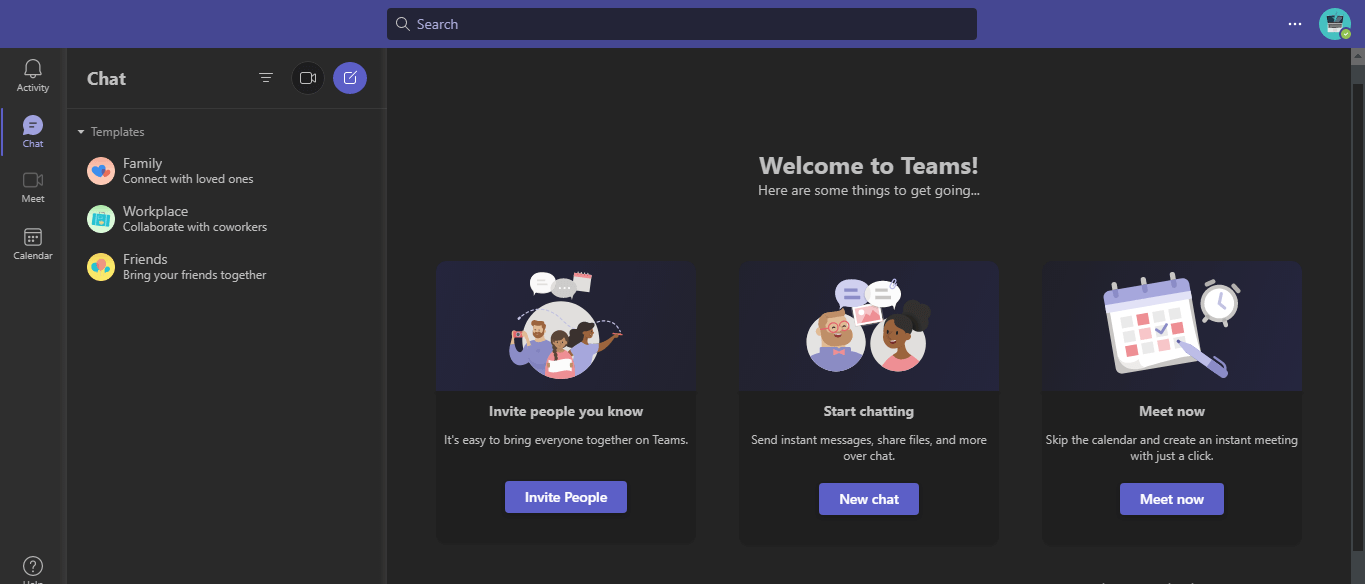 How to enable Microsoft Teams dark mode on desktop
It's easy to enable teams dark mode on desktop and the web. The process is the same whether you go through the web or desktop. Follow the steps below to launch your own teams dark mode on the desktop:
Launch your Microsoft Teams on your desktop or via brewer
Now login and go to your profile icon in the top-right corner of the window
Tap "Settings" and select "General" at the left sidebar.
Finally, choose "Dark" on the right from the images.

 

Microsoft Teams will quickly transform your background into a dark environment.
Whenever you wish to disable the dark mode, select "Default" on the same screen, and it instantly switches back to the light theme.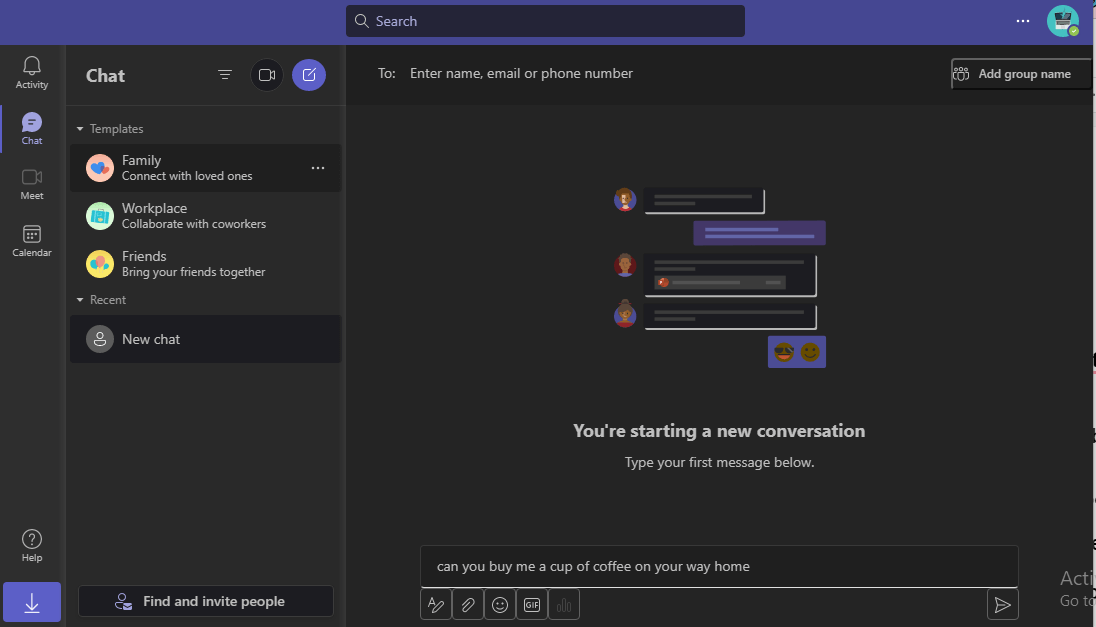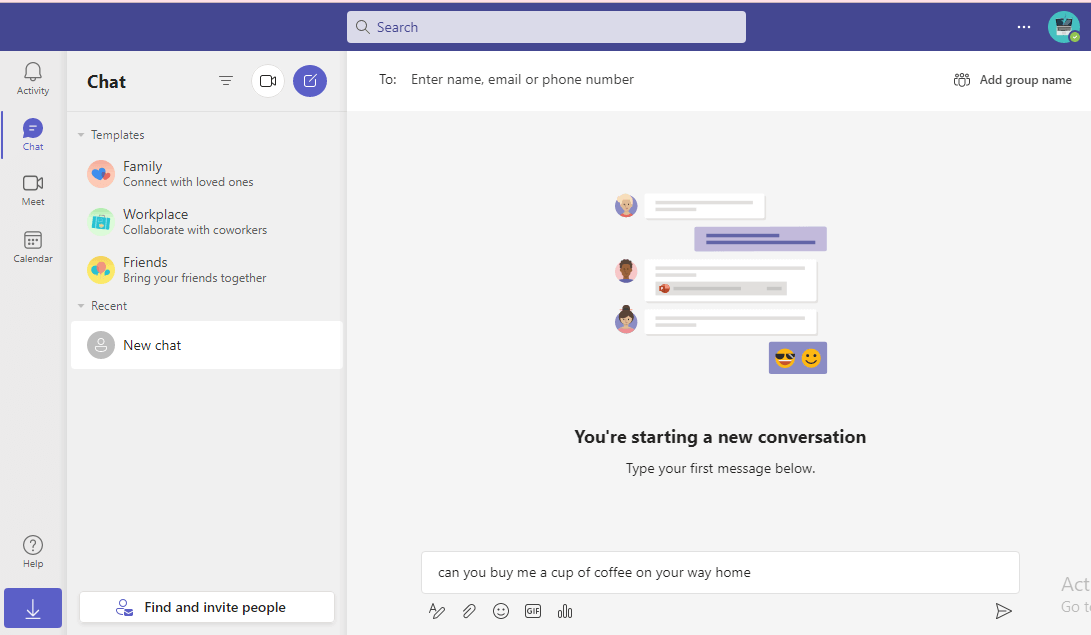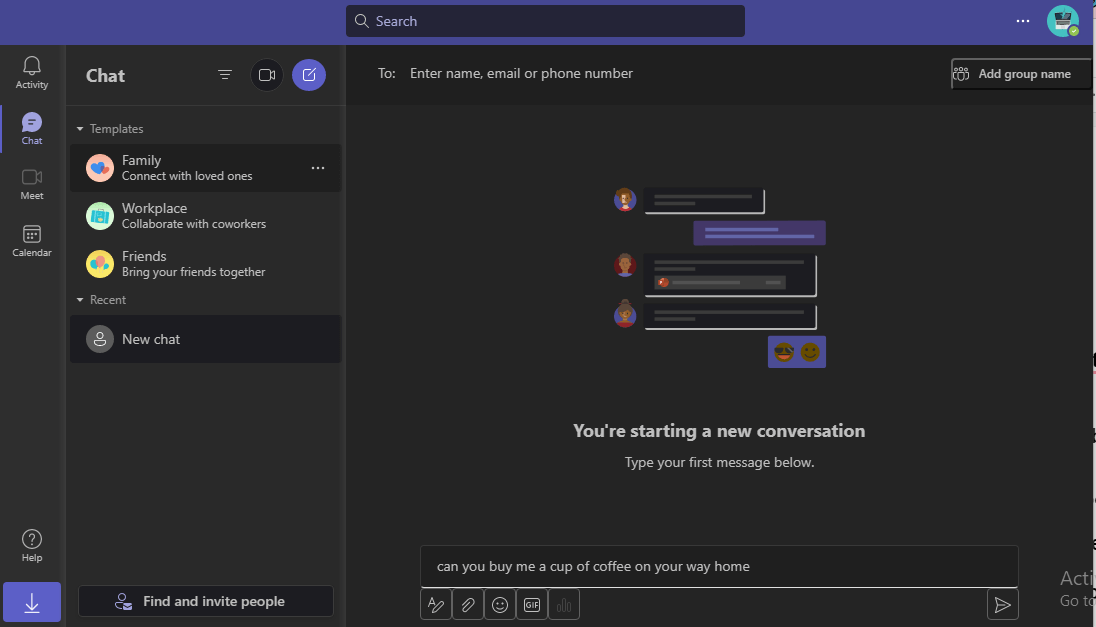 How to enable Microsoft Teams dark mode on iPhone
iPhone also has a dedicated teams dark mode. But your first step should be ensuring that your IOS operating system is up to date. Afterward, follow the prompts below to enable dark mode on Microsoft Teams for iPhone:
Launch your Microsoft Teams app
Once the app opens, select your profile icon at the top left side of your screen.
Tap on "Settings"
Under the "General" segment, select "Appearance."
Now choose "Dark" to start using dark mode on your Microsoft Teams app
You will receive a prompt to close the app. Select "Close app," and your app closes instantly. You have to launch the app as before to start enjoying the dark mode.

 
How to enable Microsoft Teams dark mode on Android
You can enable teams dark mode easily on Android, either by using your device's default dark theme or the teams dedicated mode. Follow the prompts below to enable Teams dark mode on Android:
Launch the Microsoft Teams app on your device
Next, select the three horizontal lines or "hamburger" menu at the top left side and click on 'Settings."
Go to "General" and choose "Dark theme."
Once you choose dark theme, you will receive a prompt to restart the app.

 

Click on 'Restart," and the app will close and reopen on its own.
You can always follow these above steps to switch to the light mode by turning off the "Dark theme" option.
What are the benefits of using Teams dark mode?
One of the most significant benefits of the teams dark mode is that it transforms the glaring white background into a beautiful dark one that would protect your eyes and minimizes eye strain. Without the dark mode on teams, you may spend awful hours trying to navigate around conversations in a blinding white background. However, there are other fascinating advantages of dark mode on Microsoft teams. Below, you will find how teams dark mode is highly beneficial to your health.
Teams dark mode minimizes the risks of damaging the eyes
Research shows that prolonged exposure to blue and white rays from digital screens could cause many eye problems, including age-related macular degeneration, myopia, and retina damage. Hence, dark mode helps reduce the risks of these permanent eye issues.
Dark mode combats digital eye strain.
Digital eye strain is characterized by painful teary eyes, blurry vision, headaches, and migraines. It mostly happens after prolonged exposure to blinding white digital screens. Therefore, when you switch to teams dark mode, you can help reduce the chances of dealing with digital eye strain. 
Easier focus and higher productivity
With the minimized chances of dealing with eye strain, you can easily focus on tasks without discomfort or distraction. This, in turn, allows you to stay productive and efficient. 
Dark mode may foster good health

 
Growing evidence connects prolonged blue light exposure to chronic conditions like heart diseases, obesity, depression, diabetes, and some cancers. Embracing teams dark mode is an excellent choice for your work and health. 
Enable dark mode on any website
Sadly not all websites have built-in dark mode. Luckily Night Eye is here to help. Protect your eyes, enable dark mode on any website!
Smart conversion, no ads, no data mining, helpful support!
Install Night Eye dark mode extension