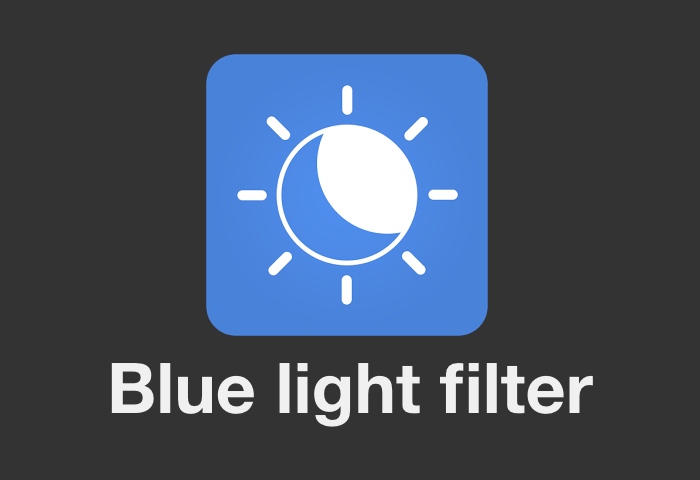 The Blue light filter is a fantastic tool that can block or reduce the amount of blue light displayed on the screen of any device.
Blue light is a part of the visible light spectrum with the greatest energy and can travel up to the light-sensitive retina (past the cornea and lens). It has the potentials to harm the eyes than any other visible light.
This does not mean that blue light is entirely dangerous but that too much of it can cause undue harm. Therefore, using blue light filters is an excellent choice to mitigate the chances of harm from taking in too much blue light. Find out what are the benefits of applying blue light filter while browsing the Internet and which one is the best blue light filter extension for chrome to enjoy all-around protection.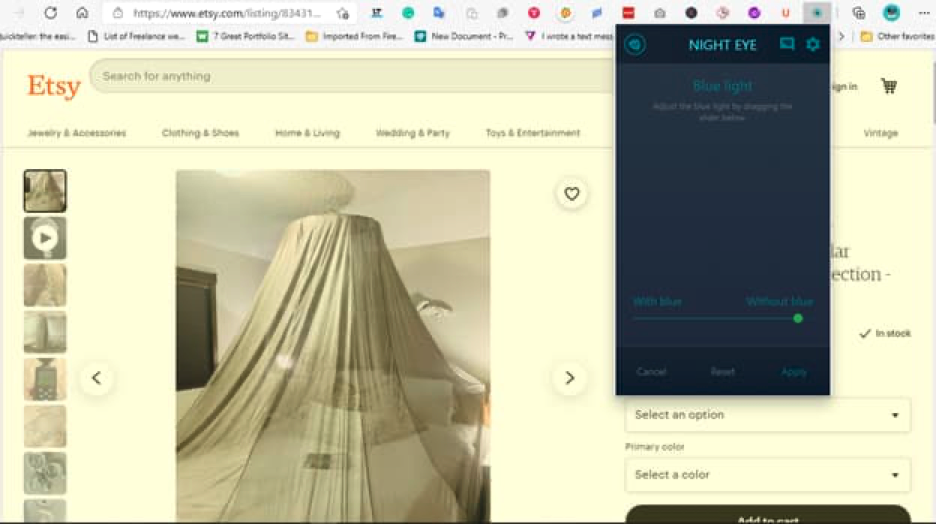 The health benefits of having a blue light filter extension
The most notable health benefit of a blue light filter is its protection against the dangerous effects of too much blue light exposure. However, there are many other significant advantages. Below, you will find other brilliant advantages of using the blue light filter:
Research shows that too much exposure to blue light increases the risk of macular degeneration, which can lead to permanent vision loss. Therefore blue light filters can help reduce the chances of developing such eye diseases.
Blue light protection is also an excellent choice for people with astigmatism, age-related presbyopia, farsightedness, and nearsightedness
Blue light filters will also improve melatonin levels in the body. Studies show that too much exposure to blue light may inhibit the body's ability to produce melatonin vital for quality sleep.
It may also minimize eye fatigue and reduce the incidence of painful and teary eyes from staring at a screen for too long.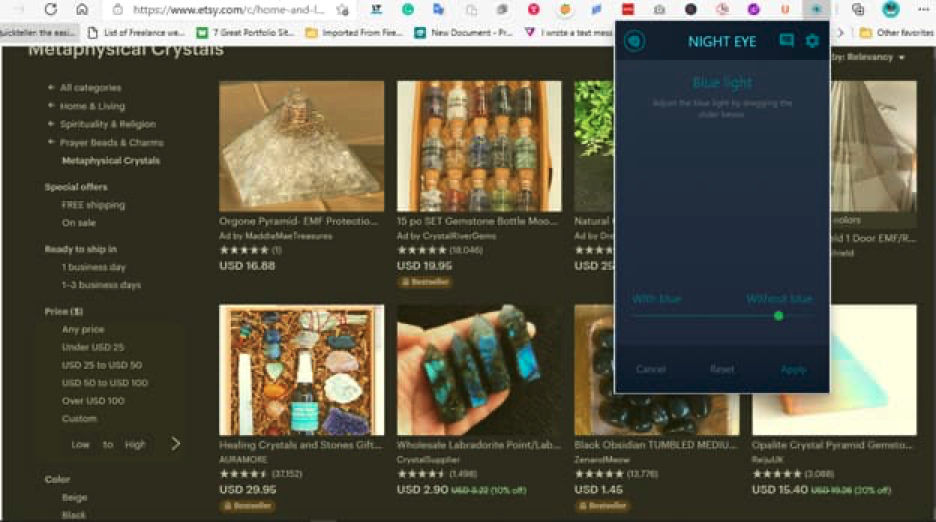 How to apply blue light filter on any website using Night Eye
For avid internet users, having a blue light filter can help you actively protect your eyes while consuming all kinds of content. Fortunately, Night Eye brings to you a unique blue light filter that makes it easier to protect your eyes while browsing any web page of your choice.
Night Eye is one of the best blue light filter extension chrome. It works flawlessly on the chrome browser without hassles giving you a superb experience no matter where you visit. Installing Night Eye on your Chrome browser is also easy. Use the steps below to install the Night Eye extension in just a few seconds:
Click on the Night Eye extension browser, and you will be redirected to your chrome browser extension page
Now click 'Add to chrome,' and that's all you need. Night Eye would begin working automatically in the background, transforming your browser into a gorgeous dark tool that makes your surfing comfortable.
Apply blue light filter on any website
Now it's time to use Night Eye's dedicated blue light filter. Below are the steps to quickly tailor your Night Eye blue light filter to your needs.
Tap on the Night Eye icon on your screen to reveal the Night Eye dialog box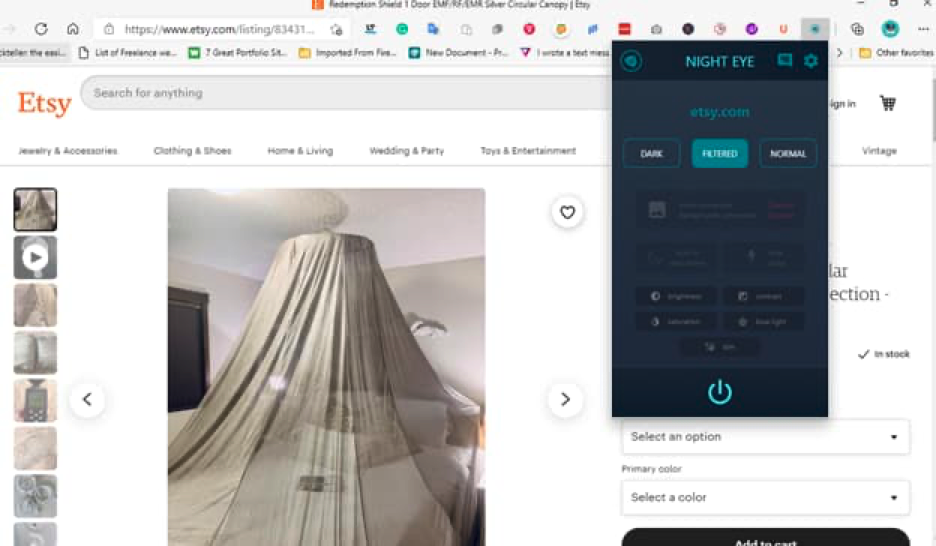 Next, click on 'blue light.'
By default, Night Eye sets the blue light filter to 50%, which means you have 50% blue light turned on. Now you can pull the slider towards 'with blue' or 'without blue' according to your needs.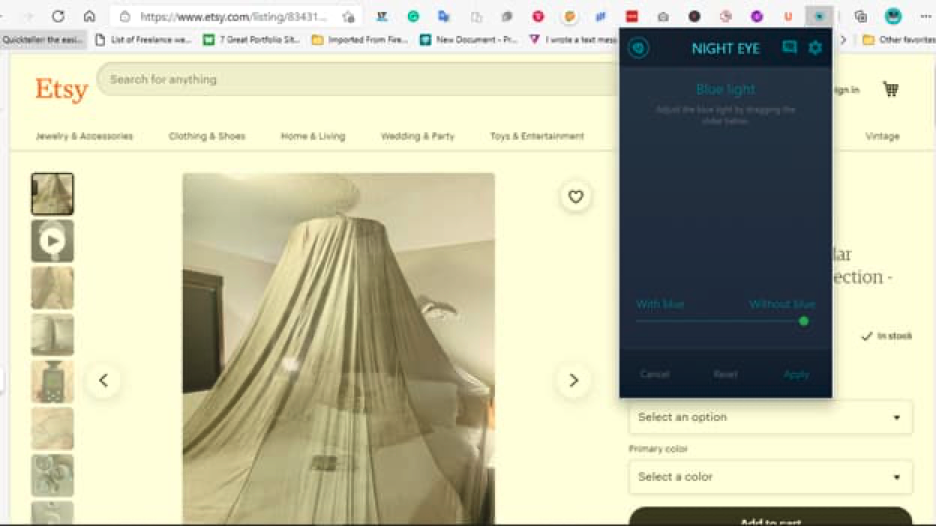 Blue light filter in combination with dark mode
Blue light filters can offer superb protection against harmful blue rays. However, staring at a stark white background with a harsh glare is also awful.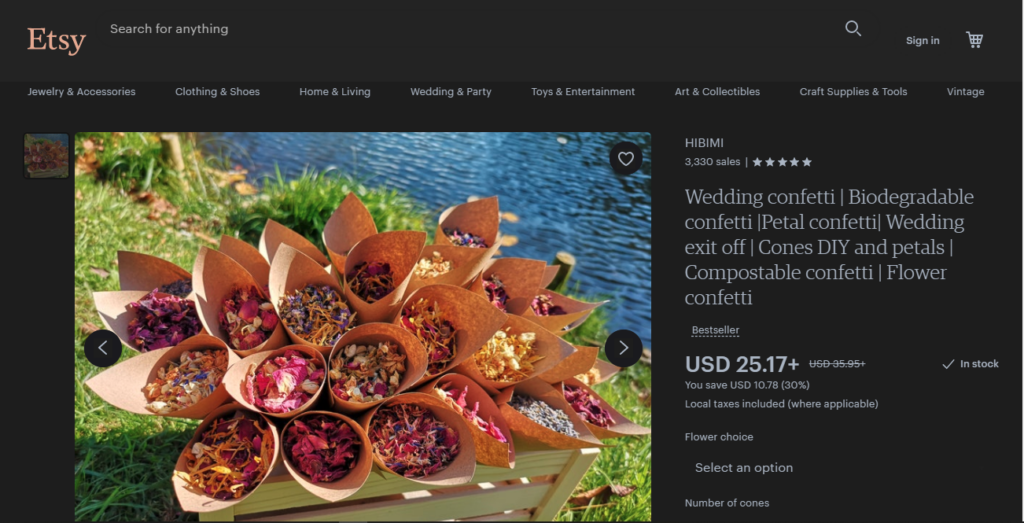 This is why combining blue light filters and dark mode is an excellent selection. Night Eye provides both features, which means you can enjoy robust protection against various eye issues. With blue light filters and dark mode, you can say goodbye to migraines, muscle strain, eye fatigue, headaches, and all kinds of eye-sight issues that can result from staring at a stark white background with plenty of blue light. Overall, you can look forward to improved focus and an excellent pain-free surfing experience.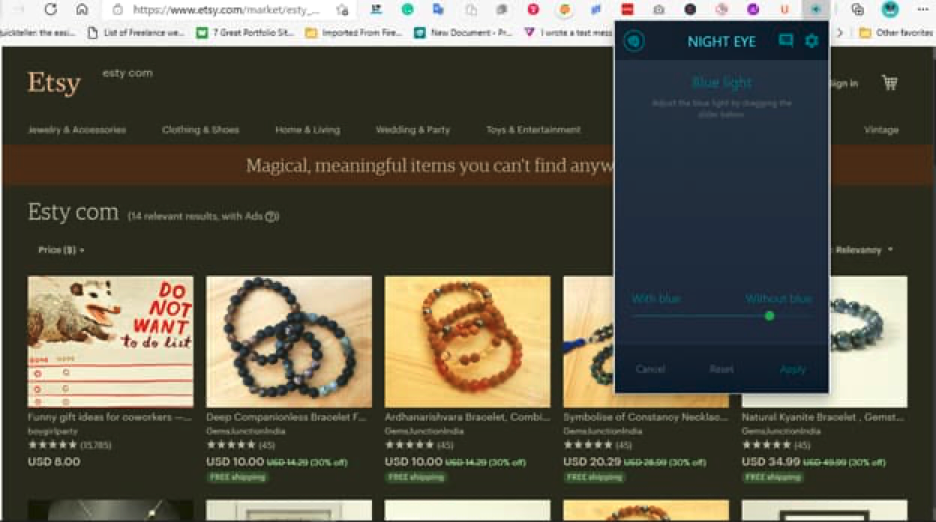 Install Night Eye
No credit card, no names, nothing is required – install Night Eye on your preferred browser and enjoy it completely for free for 3 months. Subsequently, you can stick with the free Lite version or subscribe for $9 per year. You can see for yourself how this dark mode browser extension can help you fight eye strains.
Further read: How to clean blue light glasses