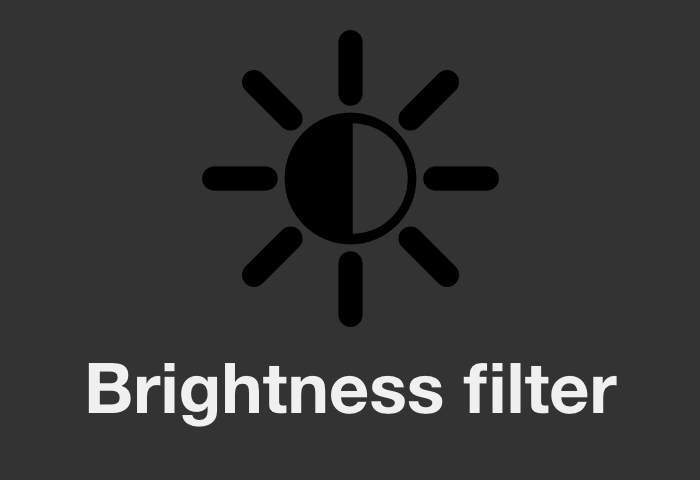 The brightness of your screen can influence how you consume contents online. Think about the pain of glaring at a high bright screen for hours. This horrific event is why many of us are plagued with perpetual eye strain, painful eyes, headaches, and migraines. Fortunately, you can transform that experience for the better by adjusting the brightness of a website.
Adjusting the brightness of a website demands involves dimming the backlight of any website. However, you need the best chrome brightness extension to adjust the brightness of any website and combat eye strain. The right tool should allow you to modify the daytime and night-time brightness on your screen to your desired level. This article will talk about the benefits and how to adjust the brightness extension on any website.
Health benefits of controlling the brightness of every website
One of the most notable benefits of controlling the brightness of any website is that you don't have to worry anymore about eye strain. However, this is not the only incredible benefit of reducing brightness online. Below, you will find other fascinating advantages:
When you reduce the brightness on websites you visit, you can avoid dry, itchy, and painful eyes. 
It also promotes health and wellbeing by getting rid of eye fatigue, muscle strain, headaches, and migraines.
Effectively managing screen brightness can also help improve your focus and concentration, which is vital when you have productive work.
You can say goodbye to confusion, brain fog, and short-term memory loss associated with undue pressure and stress on the eyes. 
A dimly lit screen is also an excellent choice for people with photophobia and other light sensitivity problems.
How to adjust the brightness of any website using the Night Eye Chrome extension
For avid lovers of the internet, the Night Eye integrates with diverse browser selections giving you a compatible tool that works flawlessly. However, this guide focuses on the Night Eye as the best chrome brightness extension to dim any website. Use this guide below to install the Night Eye on your chrome browser, and start using its dim feature to reduce brightness across all web pages you wish to visit. 
At the bottom of this article, you can quickly install the Night Eye browser extension on your favorite browser. Clicking instantly on the chrome browser extension URL redirects you to your browser e-store. There you can quickly enable the extension to your favorite browser. Once you select 'Add' Night Eye starts working automatically, transforming every open web page and any other page you open. 
Now, let us talk about how to use the dim feature on the Night Eye browser extension. Below, you will find a simple step-by-step process to reduce the brightness on any web page.
First, tap on the symbol for the Night Eye browser extension at the top of your chrome browser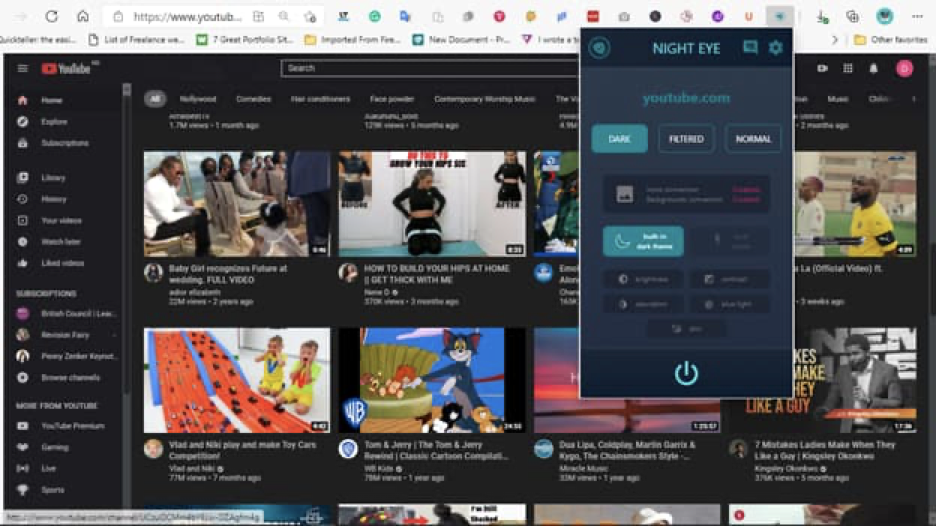 Next, select 'brightness' from the dialog box that pops-up
By default, Night Eye sets brightness at 50%. Now, you can decrease or increase the brightness to meet your needs. And that's it. Night Eye is super easy to use.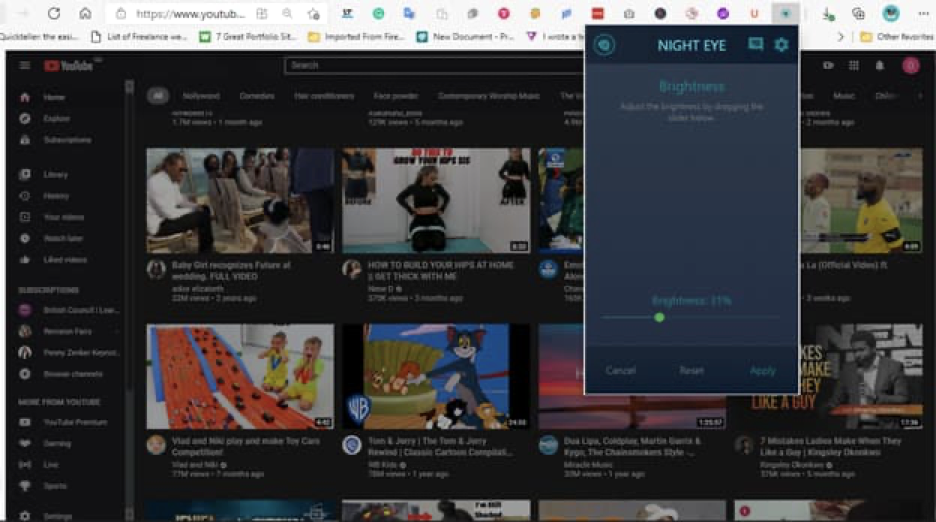 Reduced brightness in combination with dark mode
Using dark mode and reduced brightness features offers solid protection against eye-related problems. Plus, you will enjoy longer battery life on every recharge. When you enable dark mode and apply the dim feature, you can say goodbye to vision problems, undue stress, brain fog, and many more.
In turn, doing both will make it easier to concentrate and enjoy your content without pressuring the eyes. That way, you can look forward to a stress-free surfing experience every single time.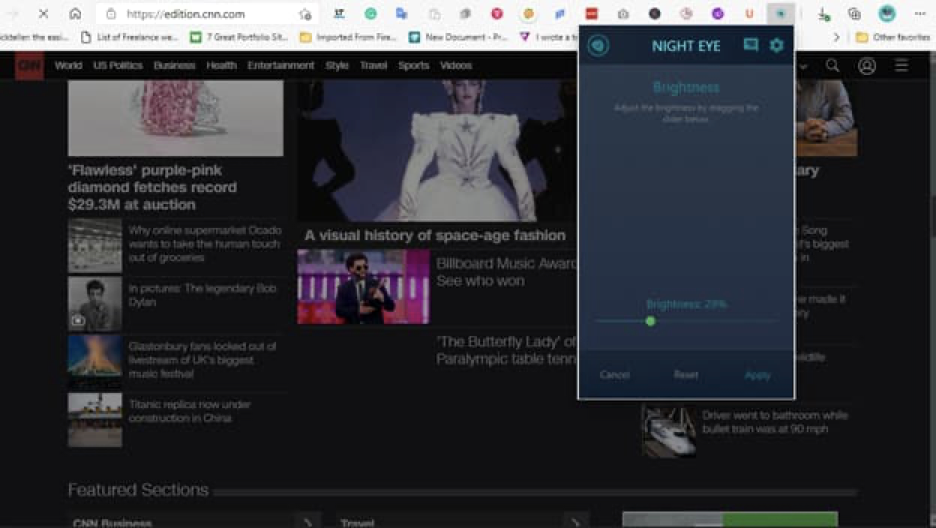 Install Night Eye
No credit card, no names, nothing is required – install Night Eye on your preferred browser and enjoy it completely for free for 3 months. Subsequently, you can stick with the free Lite version or subscribe for $9 per year. You can see for yourself how this dark mode browser extension can help you fight eye strains.