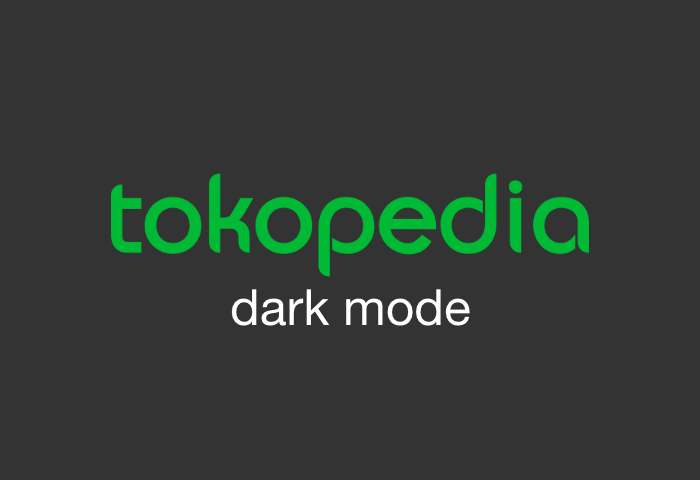 Tokopedia is a fascinating e-commerce platform with over 200 million curated products ranging from fashion to beauty and digital products such as credit cards, games vouchers, events tickets, and lots more. However, Tokopedia lacks a built-in dark mode, like plenty of websites. Shoppers face enormous difficulty surfing for their desired product while staring at the stark white background.
Thanks to Night Eye, you can enjoy a dedicated Tokopedia dark mode that is crisp and eye-soothing. The Tokopedia dark mode is not only gorgeous but has many other excellent benefits. This article will discuss the numerous advantages of using the Tokopedia Dark Mode and how to enable it in simple steps.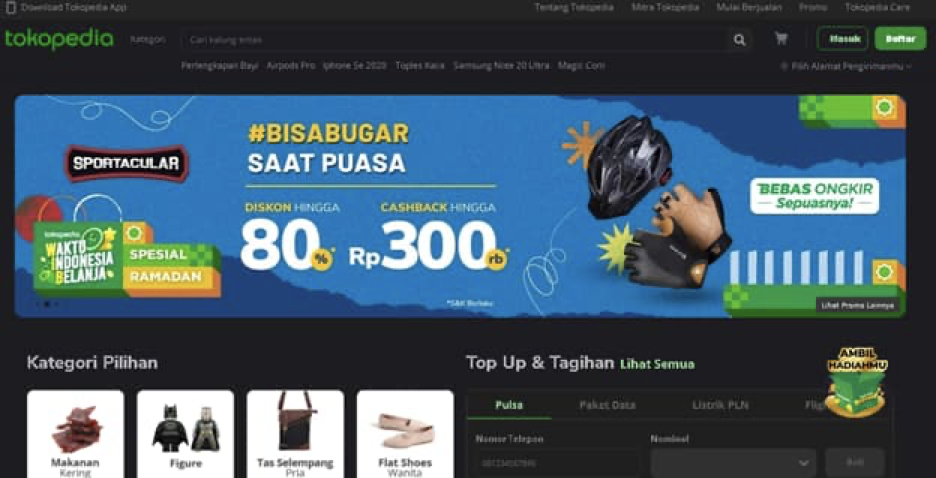 How To enable The Tokopedia Dark Mode
You can quickly set up the Tokopedia Dark mode on any browser you like. Once enabled, the Night Eye extension works flawlessly across all browsers, without bugs or glitches.
Follow the steps here to add the Tokopedia dark mode to your preferred browser:
Go to the bottom of this guide to find download links to jump-start the process
Select the icon representing your website. For instance, select the Chrome browser symbol if you are using a Chrome browser
Tapping once on the icon takes you to your browser extension page
Here, you should click on 'Add,' and that's all.
Night Eye starts working in the background and will covert every website you open within that browser.
Now you can go to https://www.tokopedia.com/ and start enjoying your own stunning Tokopedia dark theme.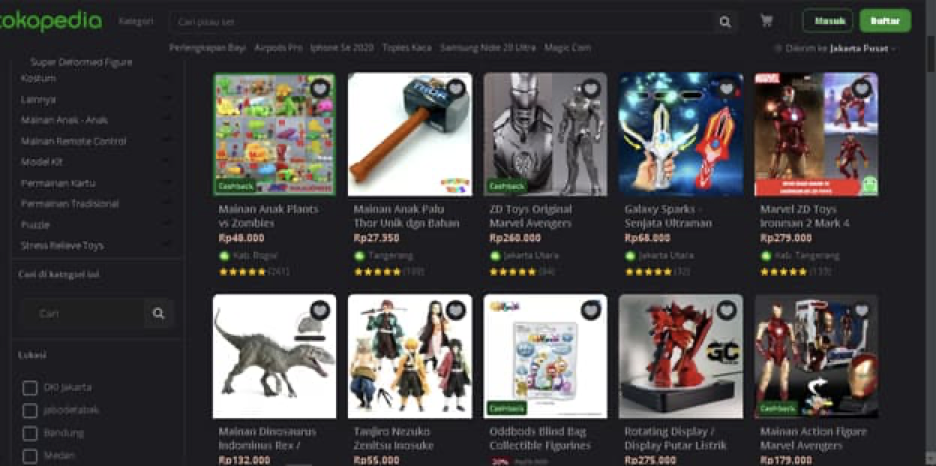 Why Is It Important To Enable Dark Mode On Tokopedia
Shopping can be an overwhelming process. Even when you have ideas about what you want, you still have to review countless products, prices, customer reviews, and lots more to make the best choice. Shopping online, especially at a gigantic e-commerce marketplace like Tokopedia, brings everything you need to your comfort.
Are you genuinely comfortable or struggling with intense grinding headaches because it hurts to stare at your screen? Shopping via the Tokopedia default theme is sadly that kind of experience. Without a dark mode, the white background might result in vision-related problems. Say goodbye to that painful, achy eyes and embrace the dedicated Tokopedia dark mode brought to you by Night Mode.
Night Mode carefully transforms your Tokopedia page, giving you a sleeker and darker page that supports your need for all-around comfort.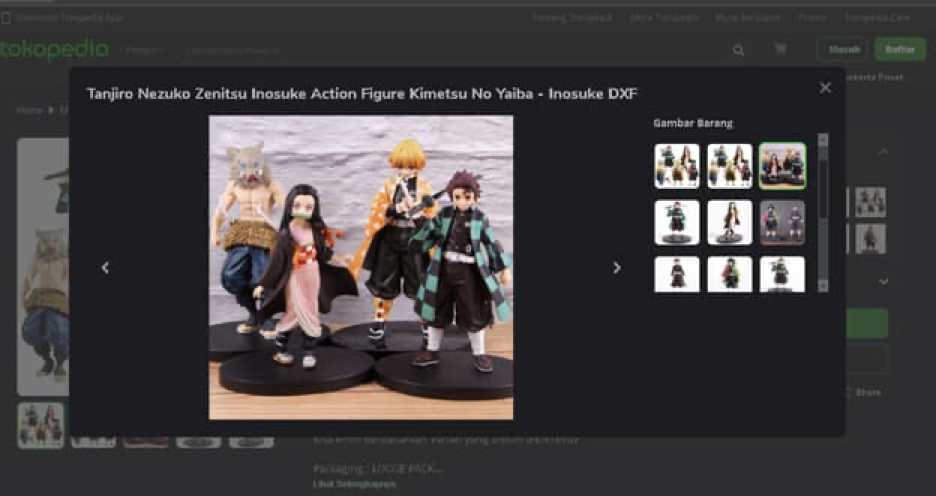 What Are The Health Benefits Of Dark Mode
Dark mode reduces exposure to blue light, and in turn, alleviates symptoms of digital eye strain. This is the most prominent benefit of using dark mode on your device. However, there are other benefits of adding the Tokopedia dark mode to your browser. Below, you will find other advantages of using the Tokopedia dark theme or dark mode.
By reducing exposure to blue light, dark mode helps you achieve healthy melatonin levels, to build better sleeping habits, and eliminate insomnia
No more eye fatigue with dark mode as you can spend long hours shopping online.
Dark mode reduces the chances of having brain fog and short-term memory loss, common among computer users, surfing with white/blue screens.
Dark mode can also support your overall wellbeing as your eyes no longer feel dry and itchy all the time. In turn, you won't have to squint at your screen, which is one reason we often develop neck pain and headaches after hours of staring at a white screen.
When To Use The Tokopedia Night Mode
Besides all of its wholesome benefits, Dark mode has been confirmed to help prolong your device's battery, primarily if you use an OLED screen. It can offer you up to two hours more time on one fully charged device, which is advantageous when you have to shop online. However, there are other times you might want to use dark mode. Here are typical reasons and scenarios where dark mode rocks for everyone.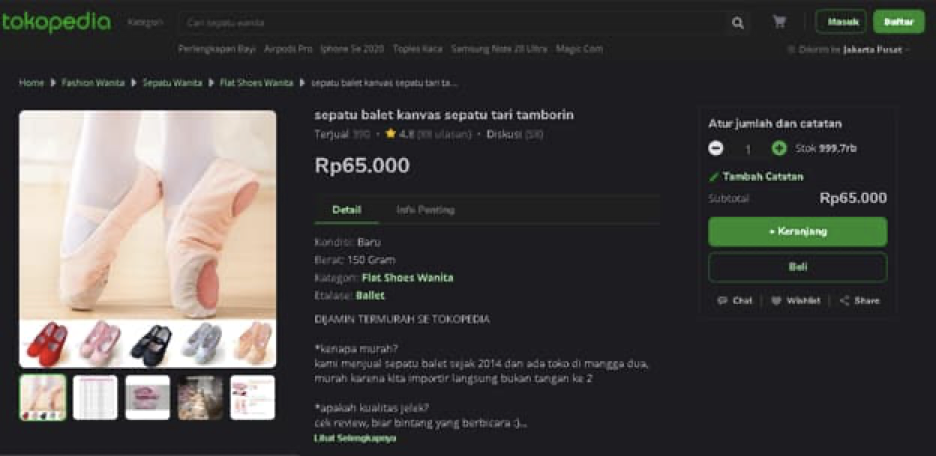 The dark mode works well in a dark environment. This might range from working at night to working in your bedroom during the early hours of the morning.
Dark mode will also reduce that awful bluish glare that illuminates the face at night and might be too bright for those trying to have their good night's sleep.
It is an absolute must-have if you suffer from light sensitivity issues
Finally, dark mode makes colors seem more transparent and beautiful. This feature is useful when shopping, so you can see and visualize all the details on the products you want to buy before committing.
Install Night Eye
No credit card, no names, nothing is required – install Night Eye on your preferred browser and enjoy it completely for free for 3 months. Subsequently, you can stick with the free Lite version or subscribe for $9 per year. You can see for yourself how this dark mode browser extension can help you fight eye strains.