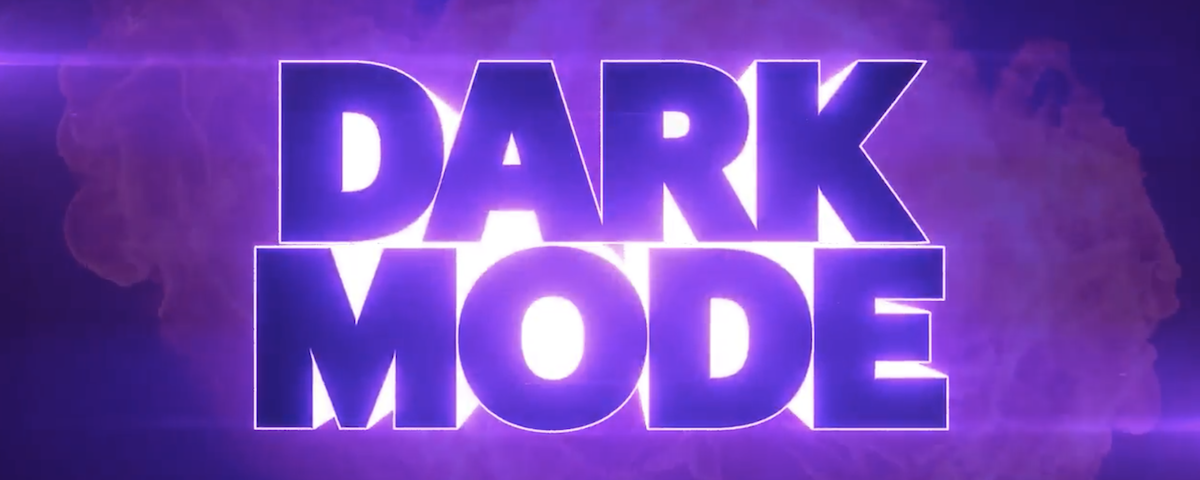 Twitch is one of the biggest streaming service and arguably the next big thing in tech. Originally the streaming platform was focused solely on gaming. Nowadays, however, it offers wide variety of categories to enjoy. For example one of the most popular non-gaming alternative is called IRL (short from In Real Life). Instead of showing live gaming footage, the streamers are talking to their viewers - think of it as reality/talk show.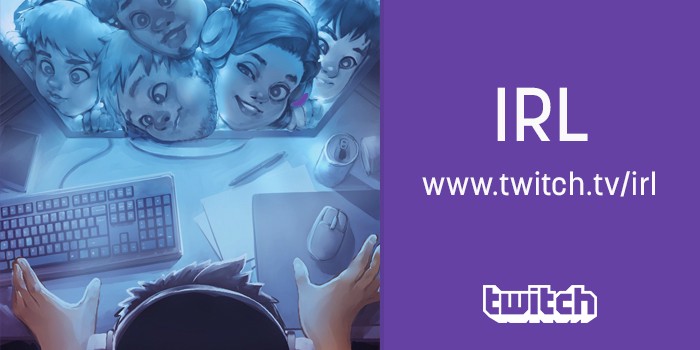 It is one of the favourite website for our team for 2 main reasons. The first is somewhat trivial and expected - we love computer games. There is not much to be said about that. The second one is:
As the team behind Night Eye, it is not hard to guess that we love dark mode. Twitch, unlike the majority of the most popular websites and platforms, listened to its users and developed a built-in dark mode. Here are few screenshots of the beautiful dark UI


Front page preview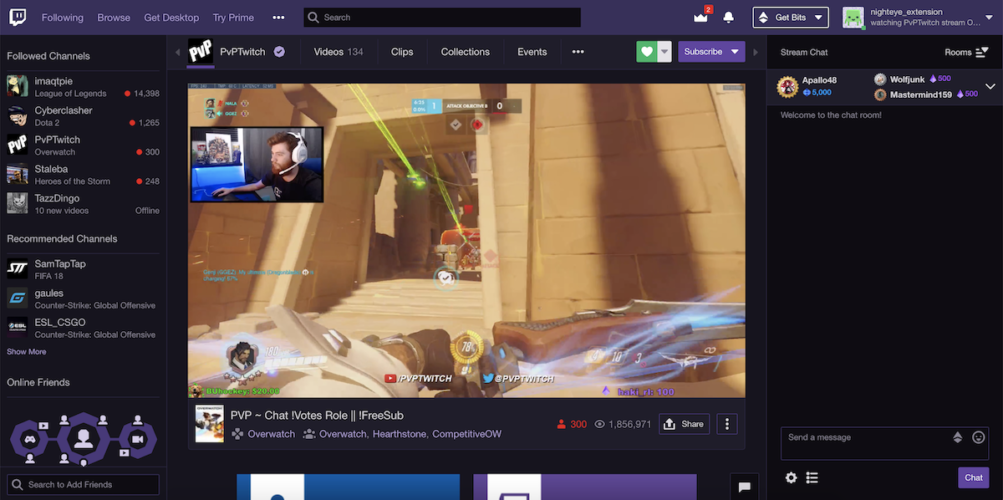 How to enable Twitch dark mode
Well it is pretty much a no brainer. The developers made it incredibily easy for everyone to find the option. Simply click on your account icon in the top right corner and you will see "Dark mode".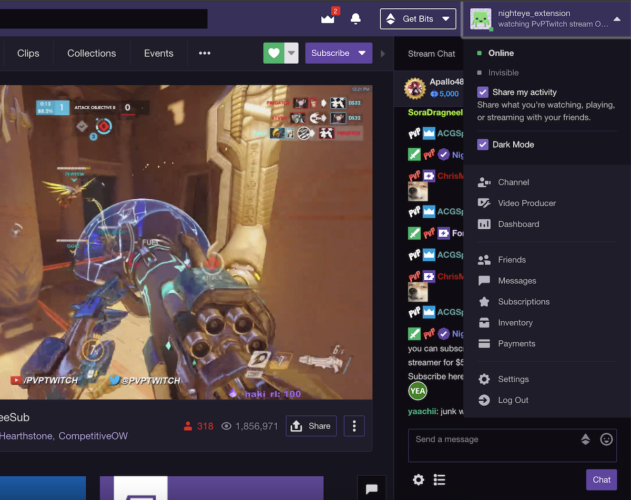 As said earlier, not many companies are willing to develop a dark UI for their websites. This was and still is the sole motivation for developing Night Eye. If you, like us, LOVE dark ui and would like to have it ON on nearly any website give Night Eye a shot!

Start your 3 months Free Trial and enable a smooth dark mode with Night Eye