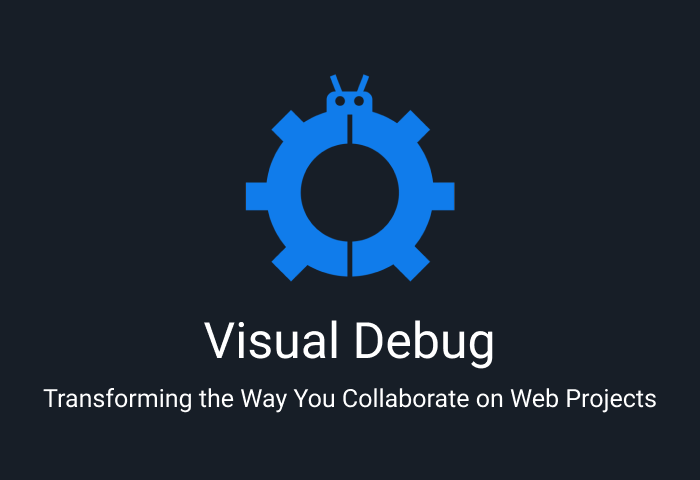 Say goodbye to messy emails, screenshots, and meetings. We're thrilled to introduce our latest product - Visual Debug, the ultimate visual feedback tool for web projects. Say hello to the future of web design feedback and collaboration.
Are you tired of the endless back-and-forth emails, confusing screenshots, and time-consuming meetings that come with giving and receiving feedback for web projects? If you've ever been involved in web design or development, you know just how frustrating and inefficient these traditional methods can be.
But what if we told you that there's a new, more effective way to communicate your feedback and collaborate with your team?
Introducing Visual Debug, the ultimate visual feedback tool that streamlines collaboration and enhances the quality of your web projects.
What is Visual Debug?
Visual Debug is an innovative web app and browser extension meticulously crafted for web designers, project managers, clients, and anyone who needs to provide or receive feedback on web design. Regardless of whether you're working on a small website or a large-scale project, Visual Debug is here to enhance your workflow, making it faster and more efficient.
With Visual Debug, you can effortlessly mark any element on a website with just a simple click. You can even draw on the website to provide more precise feedback. Once you've marked an element and added your comments, you can quickly share your feedback with the developer. The user-friendly interface also allows you to track the status of your feedback, and you'll get notified when it's resolved. No more confusion, miscommunication, or wasted time.
Why Visual Debug?
Here are just a few reasons why Visual Debug is a game-changer for web project collaboration:
Streamlined Communication: Gone are the days of long email chains and multiple versions of screenshots. Visual Debug allows you to clearly and effectively communicate your feedback by marking and commenting directly on the website.
Improved Workflow: Visual Debug eliminates the need for time-consuming meetings and follow-up emails. By providing a centralized platform for feedback, teams can work more efficiently and focus on creating the best possible web design.
Enhanced Collaboration: Visual Debug fosters a collaborative environment by allowing team members to easily share their feedback, track its progress, and stay informed about any updates or changes.
Better Results: With Visual Debug, miscommunication and errors are significantly reduced. This leads to higher-quality web designs and happier clients.
Ready to revolutionize the way you give and receive feedback on web projects? Visual Debug is free to use, so there's no reason not to try it out.
Visit https://visualdebug.com to experience just how easy and efficient visual feedback can be. Don't forget to follow us on social media for the latest updates and tips on how to make the most of Visual Debug for your web projects.
In conclusion, Visual Debug is the ultimate tool for anyone involved in web design and development. It simplifies the feedback process, streamlines communication, and promotes collaboration, resulting in better web projects and increased productivity. So why wait? Give Visual Debug a try today, and transform the way you work on web projects forever.
P.S.
We have developed Visual Debug with the same meticulous care and attention to detail that we applied to Night Eye. You can anticipate the same exceptional support, regular updates, and fantastic user experience that you've come to associate with our products.