Thousands of book lovers globally race to Wattpad for enchanting books, trilogies, novellas, and lots more. However, like most websites, Wattpad has no built-in dark mode to eliminate that harsh white background that makes the eyes hurt after reading for a long time.
Thanks to Night Eye, you can transform your Wattpad into a sleek dark interface that is aesthetically pleasing. Besides being a welcome sight for sore eyes, the Wattpad with dark mode on has many other tremendous benefits backed by evidence. This article will discuss these excellent benefits and how you can enable dark mode on Wattpad.
How to set up the Wattpad Dark Mode
For regular wattpaders, you can get the Wattpad dark theme for your favorite browser. The Night Eye browser extension works without hitches across all kinds of browsers, helping you read on the go.
Use these easy steps here to enable the dark theme on your Wattpad:
Click on the download link at the bottom of this article. Alternatively, you can go to your browser's extension marketplace and search for "Night Eye."
Let's say you love using Wattpad on the UC browser; all you have to do is click the UC Browser icon at the bottom of the article.
Clicking the icon sends you to your browser extension webstore
Install Night Eye by just selecting 'Add,' and you're done.
Now you can visit www.wattpad.com and make your reading time super memorable with the exquisite Wattpad dark theme that automatically converts the bright white background.
How Important Is It to Have The Dark Theme On Wattpad?
Wattpad is a fascinating website to discover a great number of books, trilogies, and lots more. Besides reading, users often spend time writing, collaborating, and networking with other Wattpaders. It's no wonder; an average wattpader spends at least two hours a day gorging on their favorite content. Diehard readers often spend double or triple that amount of time, resulting in over 50 million reading minutes monthly. Reading on a bright website, especially at night, can be a painful experience. The hurtful glare makes it harder to concentrate on the juicy story in front of us. Thousands of Wattpaders have been asking for a night mode that takes the pain away. A few years ago, Wattpad released a 'pseudo-dark mode' that does not work on the browser. This dark theme only colors some regions without reducing the sharp glare, making it equally difficult to use. Luckily, the Night eye app extension can transform your entire Wattpad interface. The Wattpad dark theme won't just change the background, but the text and colors, giving you a more entertaining interface you will fall in love with.
If you are a Wattpad writer, the dark theme also makes it easy for you. That way, you can work all day and night without any hitches in your stride from headaches and blurred vision. That way, you can focus on delivering juicy stories day and night to build your hub of raving Wattpad fans.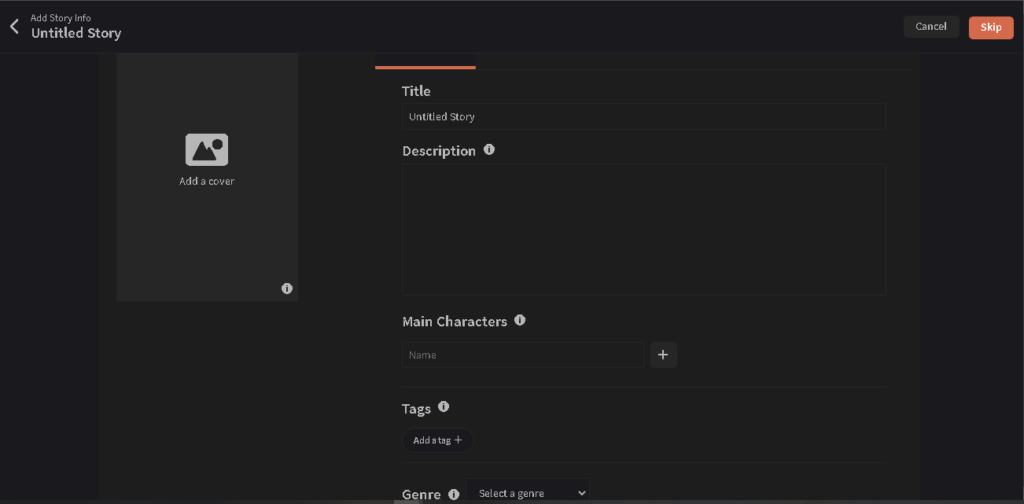 Health Benefits of Dark Mode For Wattpad
Wattpad dark mode gives you the extra comfort to read to your heart's content in comfort. It's a unique way to protect your eyes while enjoying all your favorite stories and excellent for long-term reading.
Besides this unique advantage, there are many more awesome benefits backed by research. Below you will find other reasons to use the Wattpad dark mode.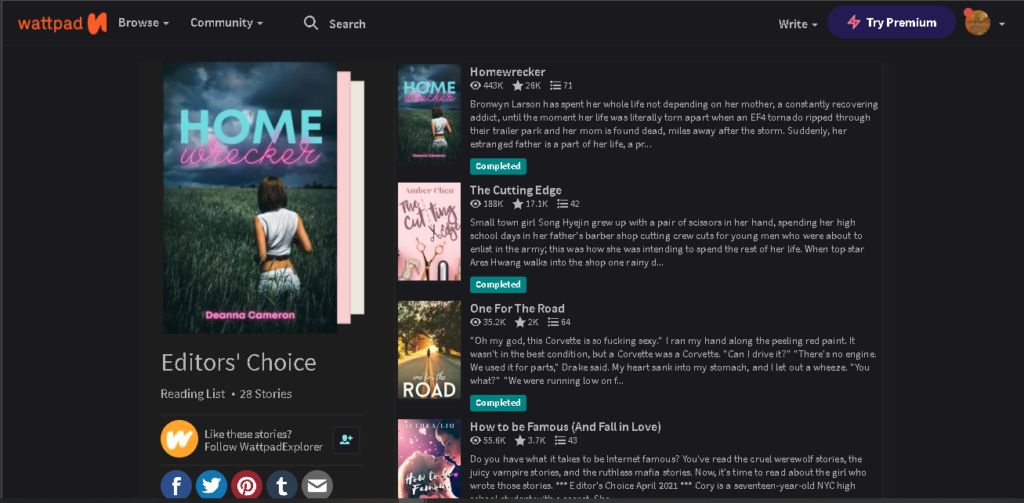 Unlike many dark theme apps, Night Eye's Dark mode is specially designed to alleviate eye strain when reading. You can easily read your books without having texts blur out of proportion because your vision is clouding from too much stress.
The Dark mode also helps you eliminate eyesight issues and headaches, which are widespread complaints after hours of reading on a white background.
Enjoying a book at night should make it easier for you to fall asleep, but this doesn't work effectively when you have a white or blue screen staring back at you. Wattpad night mode eliminates that glare helping you fall asleep quickly.
The Night Eye dark mode eliminates white or blue rays that often result in high levels of melatonin. In turn, you can say goodbye to insomnia.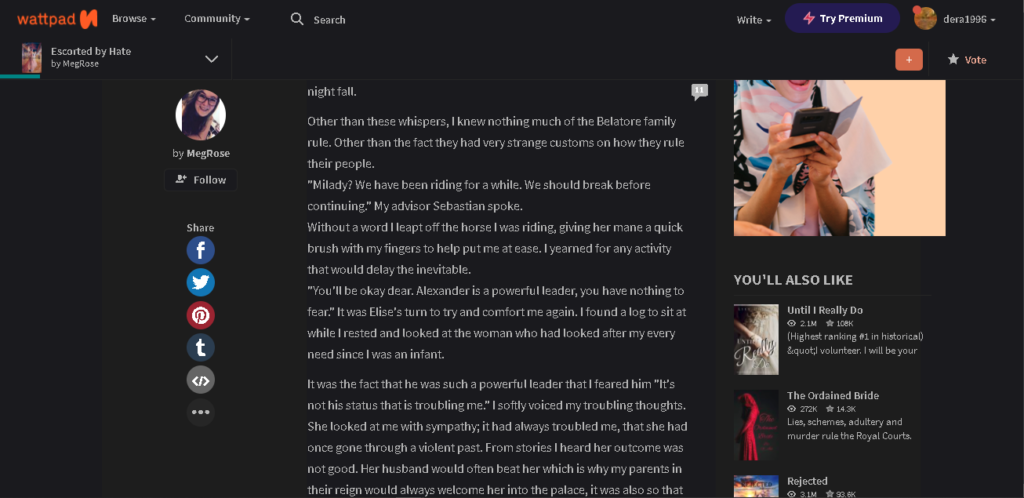 For an avid night owl, Night Eye's dark mode will ensure you can consume content for long periods without distraction or undue pressure on your eyes.
Wattpad dark mode is also designed for wattpadders with visual impairments, helping them have a fantastic experience with excellent contrasting colors tailored for low vision.
When to Enjoy Dark mode on Wattpad
The dark mode is an excellent choice to continue reading even when you are low on battery, especially if you use an OLED screen. However, we all have particular moments when we find Dark mode most beneficial. For some of us, it's all around the clock. However, if you wonder about the best times to use the Wattpad dark theme, here are several scenarios to guide you.
If you read or write on Wattpad at night, the Wattpad Night mode is an excellent choice.
Sometimes, we are stuck in dark rooms or dimly lit environments. You don't have to postpone your reading; just turn on the Wattpad Night mode and continue your book in comfort.
Wattpad dark mode is super fantastic for enjoying stunning visuals and illustrative content on Wattpad. You will love the gorgeous images that come alive in an amazing way.
Excellent for reading on the overnight bus, so you have a white screen illuminating your face, keeping you anonymous while you ravish the latest book.
Wattpaders with light sensitivity issues or having brain conditions and dyslexia enjoy better colorful combinations that aid their reading pleasure.
Install Night Eye
No credit card, no names, nothing is required – install Night Eye on your preferred browser and enjoy it completely for free for 3 months. Subsequently, you can stick with the free Lite version or subscribe for $9 per year. You can see for yourself how this dark mode browser extension can help you fight eye strains.