Webtoon is an excellent website for enjoying hundreds of spectacular comics. But like most websites, it lacks a built-in dark mode. This is why; we can breathe a sigh of relief, knowing that Night Eye gives us the pleasure of enjoying a great, dark, and visually appealing environment that empowers our reading routines.
However, Webtoon dark mode isn't just about its attractiveness; there are other wholesome evidence-backed benefits you can look forward to. This article will show you how to enable dark theme on Webtoon and the best moments of the day to turn on your Webtoon dark theme.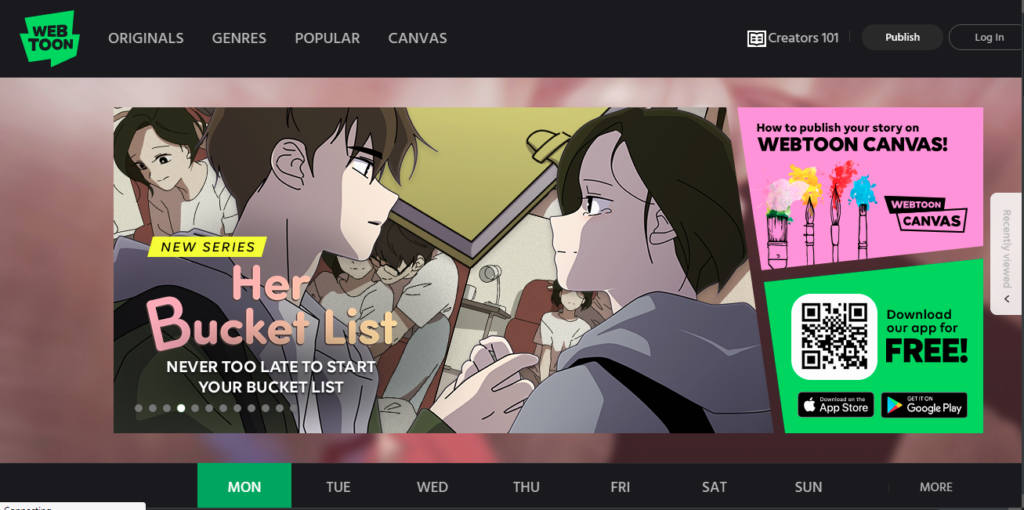 How to enable dark mode on Webtoon
With few easy steps, frequent users of Webtoon can enable dark theme on their favorite browser. Dark mode would begin to work immediately after it is enabled on your browser. Carefully follow the steps given below to enable the free dark mode solution and transform your viewing pleasures instantly:
At the bottom end of the article, you will find the icons representing Night Eye for various browsers. You can also access the Night Eye through your browser's extension store.
Choose the icon that matches your browser to begin the process of adding a dark theme to your web browser.
Click on your browser icon, and you will be redirected to your browser extension store.
Then click on "Add," and you are done. Night mode would instantly convert to a dark and stunning environment.
You can now visit https://www.webtoons.com/en/ to have a feel of a calm dark mode background.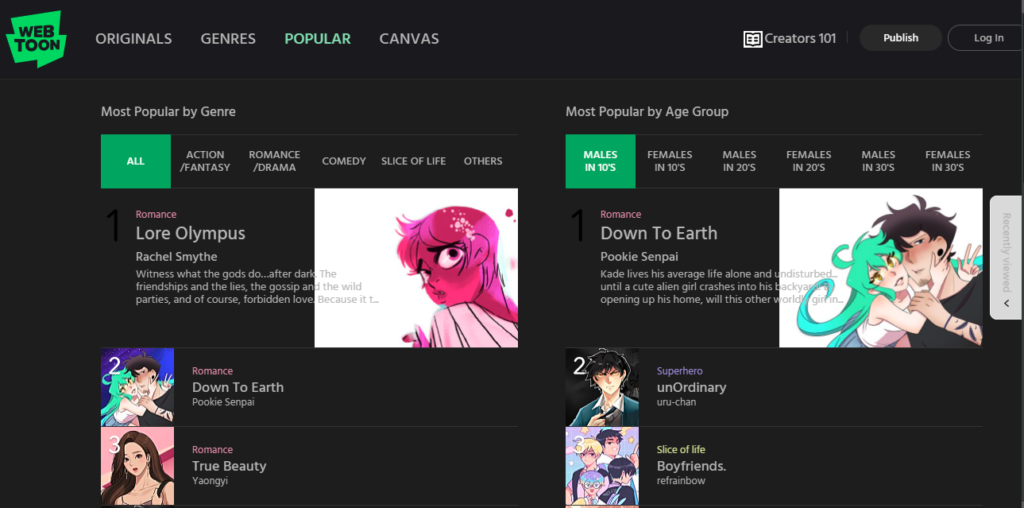 Why Is It Important to have a dark mode on Webtoon?
Many people always like to cool off with something relaxing, to ease the stress after a long day. Others are ardent lovers of good stories and will spend hours and hours gobbling one story after another.
Fortunately, Webtoon is a spectacular website that provides for both needs by providing all forms of comic stories across genres ranging from action, fantasy, romance, horror, comedy, etc. This is why the website currently has over 10 million daily active readers reading on average 18 to 32 pages per comic episode ( some climbing as high as 50 pages). Considering the amount of reading, it's no wonder many Webtoon users have been requesting a dark mode to fight the harsh white glare of their screen. 
Thanks to Night Eye, you can kiss all that headaches and excessive pressure on your eyes goodbye. Night Eye will transform your webtoon web page, giving you stunning white text in a dark environment that ensures your eyes stay in a natural position while reading to your heart's content.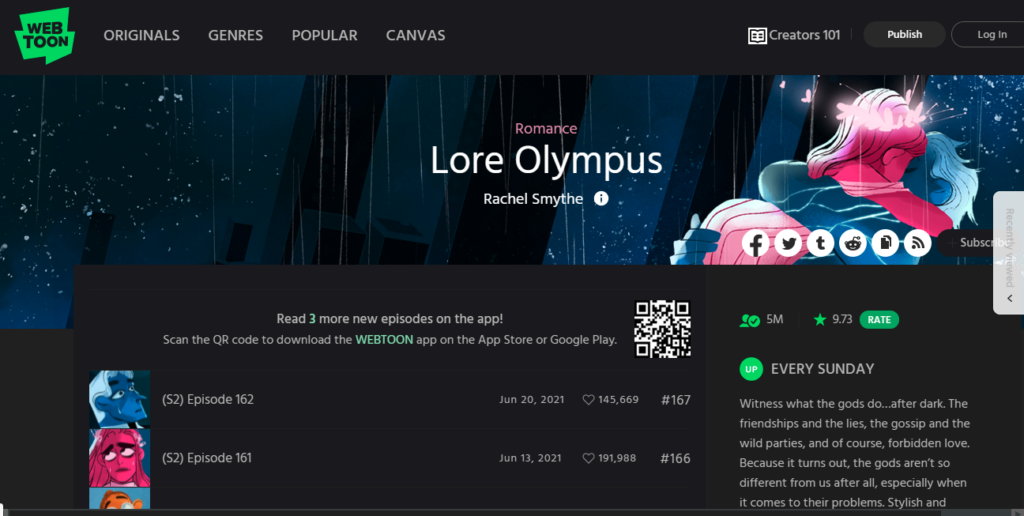 What are the health benefits of a dark mode?
Enabling a dark theme on your browser can reduce undue strain on your eyes and even limit headaches. These are perhaps, some of the most important benefits you might be concerned about, but there are many others. Below you will find other unique advantages of using the webtoon dark mode:
Improved focus: Webtoon dark mode goes easy on your eyes, thereby enhancing your focus on the content in front of you.
Get your beauty sleep: It can drive away insomnia, thereby increasing your total health and wellness. But, on the other hand, lack of sleep can lead to fatigue and even poor appetite.
Alleviates painful browsing experiences: Dark theme can guard you against blurred vision, redness of the eyes, and other forms of eye strain. In turn, you can put an end to those irritating migraines.
Improves your memory: Excessive eye strain has been linked to short-term memory loss. Therefore, Webtoon dark mode can help improve memory and prevent brain fog.
When to use dark mode?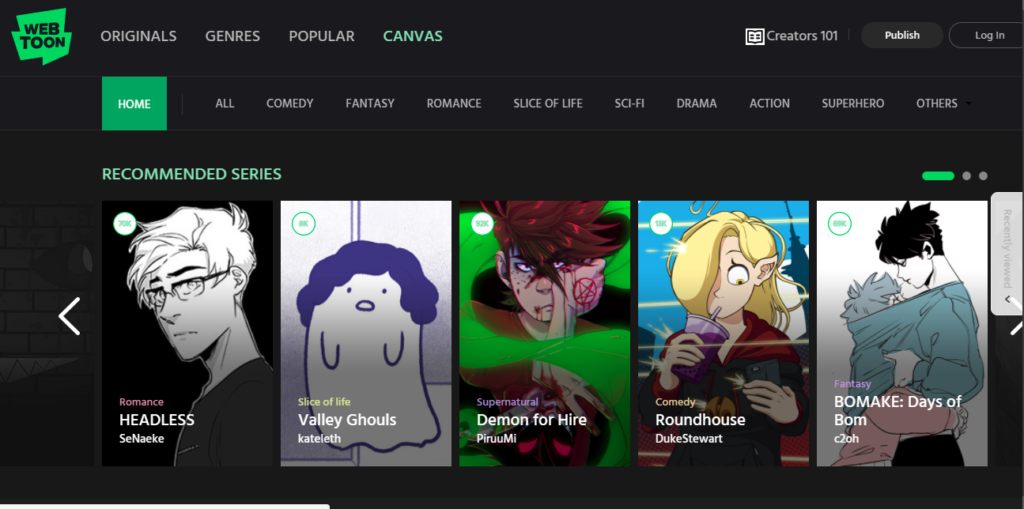 From previous studies, it has been revealed that a dark theme can save your battery life. If you spend hours on Webtoons, you will love this notable benefit, which helps you prolong your reading pleasures without worrying about charging your devices. This is why many dark mode lovers consider using the webtoon dark mode all day and night. However, this isn't the most ideal for everyone. If you are concerned about the best times to use the dark theme background, here are some fine moments that can apply to anyone.
It is excellent always to use a dark theme if you have photophobia or any light-related issues.
Dark Mode is also best for you if you read on the webtoon website at night or in low-light settings such as a room without proper lighting.
Webtoon dark mode is also a great choice if you want to go to bed at the proper time while enjoying a few minutes of excerpts from your favorite comics.
Dark theme is especially beneficial for reading when you had like to increase your focus. The white text on the dark background fades out the rest of your screen, so you can focus and have the most immersive reading experience.
Install Night Eye
No credit card, no names, nothing is required – install Night Eye on your preferred browser and enjoy it completely for free for 3 months. Subsequently, you can stick with the free Lite version or subscribe for $9 per year. You can see for yourself how this dark mode browser extension can help you fight eye strains.