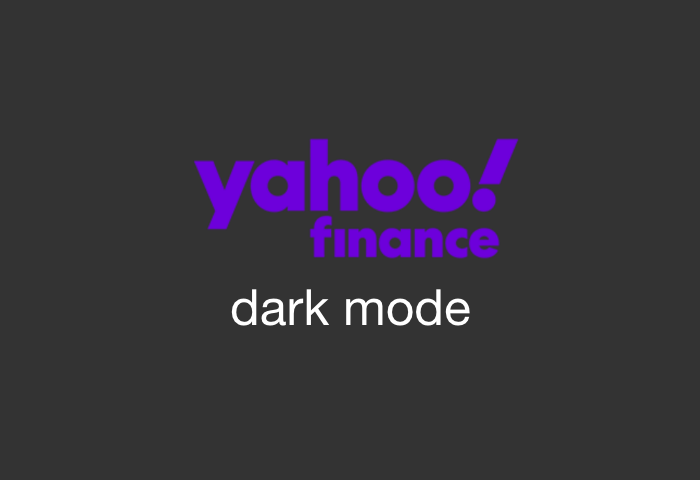 Yahoo Finance is the most prominent business news website for everything from personal finance management to stocks, sales, finance, and financial reports.
Thanks to Night Eye, you can enjoy a dedicated Yahoo Finance Dark Mode. Besides being visually appealing, the dark mode protects your eyes and alleviates the discomfort of surfing the website. 
Nonetheless, there are other compelling reasons you should have the dark mode enabled for the Yahoo Finance platform. This guide will discuss everything about the dark mode interface and enable the Yahoo Finance Dark Mode.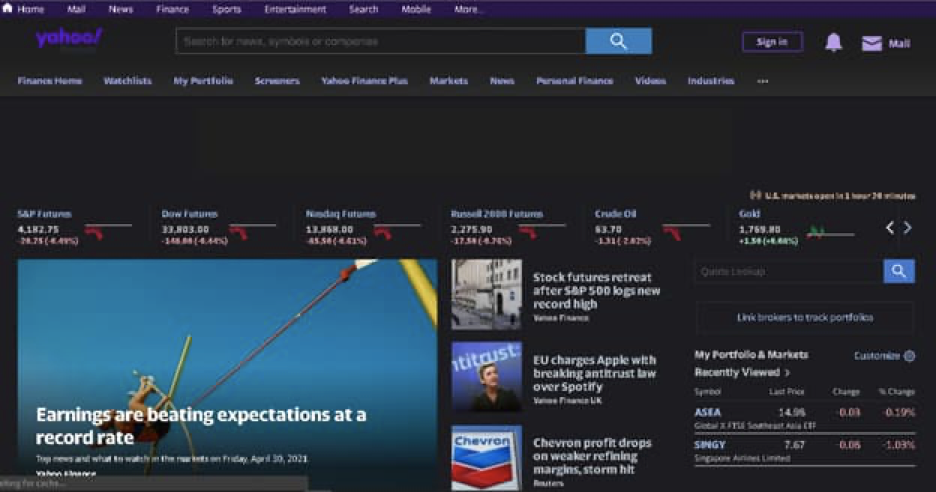 How To enable The Yahoo Finance Dark Mode
Regular users on Yahoo Finance can get the Finance Yahoo Dark Mode on their favorite browsers in easy steps. Once enabled, Night Eye starts working from the ground up without flaws.
Follow the steps below to enable the free dark theme solution on your browser:
Based on this article, you will find logos representing download links for Night Eye across individual browsers. Alternatively, you can go directly to your browser's extension store and look for "Night Eye."
Now select the icon representing the browser you use to start enabling dark mode on your web browser. For instance, if you use the Safari Browser, then you need to select the Safari icon. 
Tapping on the icon will bring you to your browser extension store. 
There you only have to click on 'Add' to get your Night Eye browser extension up and running.
Now visit https://finance.yahoo.com/ and start enjoying the pleasant screen that's so easy on your eyes.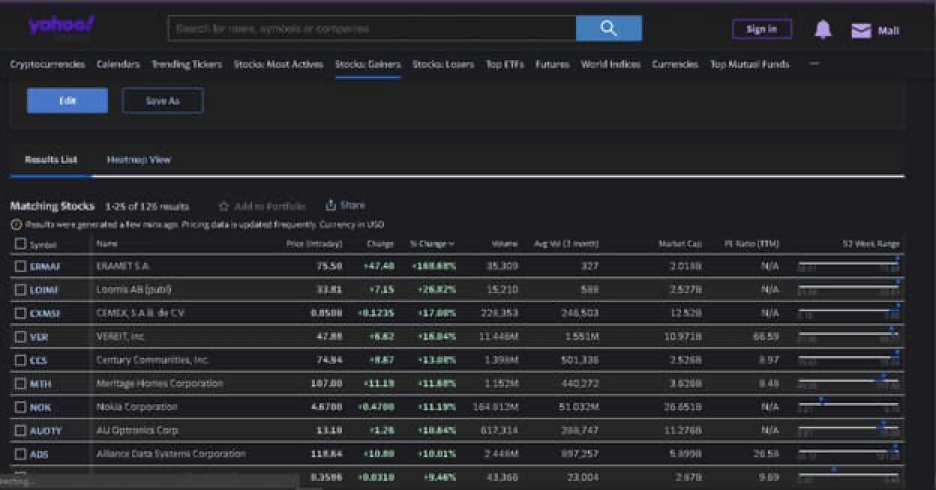 Why Is it Important to Enable Yahoo Finance Dark Mode?
An average American spends at least 49 days every year looking at a screen. That's an alarming statistic, and it goes even higher for people with finance investments. To seize new opportunities, you must always be in the know about emerging trends and disruptions.  
Tracking real-time information using the Yahoo Finance website can be incredibly challenging. The website's stark white background can cause undue pressure on the eyes, resulting in blurred vision, painful and watery eyes, and massive headaches. 
Fortunately, Night Eye will completely transform your Finance Yahoo website, including the portfolio, news, screeners, charts, and markets. The resulting dark color scheme reduces eye glare, fatigue, and blue light. Suppose you struggle with the stark white screen on the Yahoo finance website. In that case, you need to take the step to protect your eyes by re-inventing your browser into a gorgeous dark screen that's so easy to use.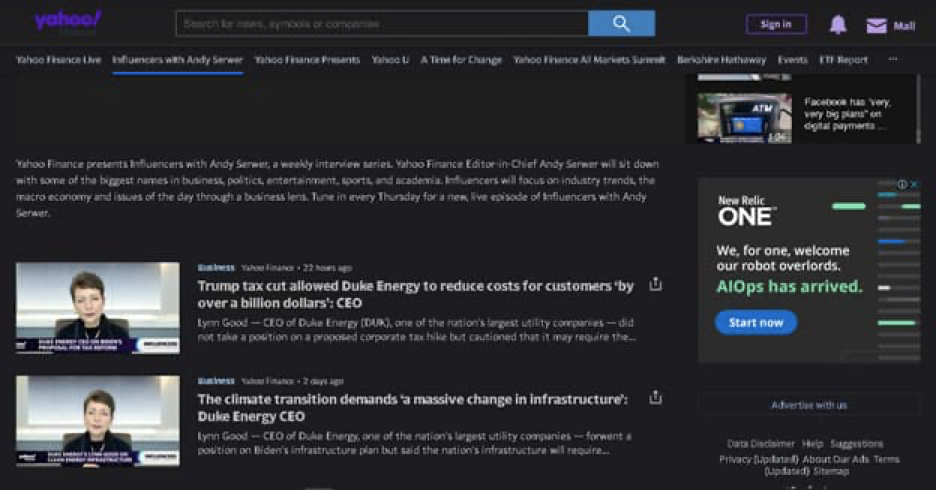 What Are The Health Benefits of Yahoo Finance Dark Mode
Dark mode has impressive eye-protecting and will work to reduce eye strain and dry eyes. However, there are other benefits you can have by switching to the Finance Yahoo dark mode. Below you will find other distinctive reasons why dark mode is superior:
The Finance Yahoo Dark mode can help you avoid all sorts of visual-related problems such as computer vision syndrome.
It can help you build better sleeping habits, which in turn supports your health and wellness. Sleep disruption can lead to severe circumstances such as sleep disorders, poor appetite, and persistent fatigue.
Dark mode can also reduce the occasions of brain fog and blurred vision. It will also protect you from short-term memory loss.
Dark mode can also help you focus on the most critical information.
When To Use Yahoo Finance Dark Mode
Dark mode can significantly save your battery life. Studies show that the black pixels use much less energy than the white counterparts. But you might wonder about the most beneficial moments to use the Finance Yahoo Dark mode. We've gathered several examples that apply to everyone.
The dark mode is easier for binge reading, so you don't get blinded by the bright light of your browser at night time.
It makes it easier to consume content for more extended periods as your eyes get less tired.
Finance Yahoo Dark Mode is excellent for working in poorly lit environments. 
You will love using the Finance yahoo dark theme, especially when looking at pictures or streaming video content. Dark mode creates a spectacular glow around graphics, making them more engaging and satisfying. 
The dark mode is also an excellent choice for people with vision-related problems such as photophobia. 
Install Night Eye
No credit card, no names, nothing is required – install Night Eye on your preferred browser and enjoy it completely for free for 3 months. Subsequently, you can stick with the free Lite version or subscribe for $9 per year. You can see for yourself how this dark mode browser extension can help you fight eye strains.