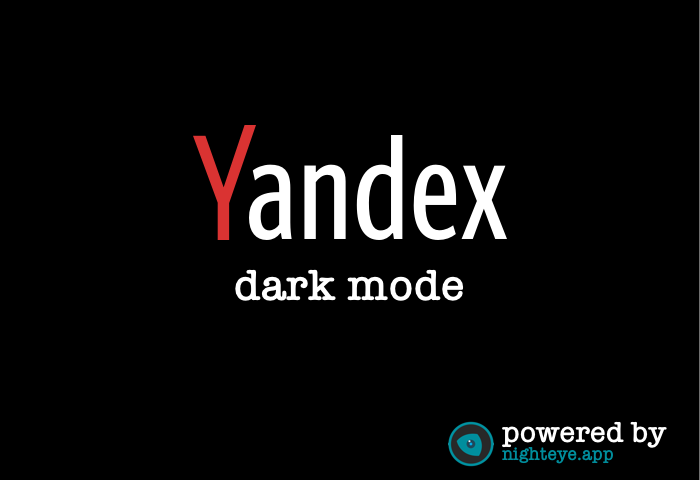 Originally started in Russian at yandex.ru, the Yandex search engine has now evolved and has a global English version at yandex.com, taking its place among big names like Google and Bing. Yandex is constantly among the top 2 search engines in Russia. According to Statcounter, they had a 42.35% market share in Russia in April 2020, just behind Google's 54.94%. As a multinational internet company and the biggest technology company in Russia, Yandex offers many different types of products and services including online advertising, email services via Yandex.Mail, ride-hailing via Yandex.Taxi (in collaboration with Uber), self-driving cars, maps via Yandex.Maps, app analytics and data management, smart home technology, a voice assistant called Alice, a web browser called Yandex Browser, music streaming, e-commerce, artificial intelligence (AI), and more.
History of Yandex
Yandex was founded in 1997 by Arkady Volozh (current CEO), Arkady Borkovsky, and Ilya Segalovich. "Yet Another iNDEXer" was the key phrase from which the name of the company was created. From its foundation, Yandex has worked to deliver relevant and useful search results to its users while leveraging a variety of high tech algorithms thus ensuring the results are valuable. Listed publicly on the NASDAQ since 2011, the company continues to be a popular option for those who want to invest in growing and profitable tech companies. In the next line of this brief guide, we will take a closer look at Yandex's key benefits and how we can combine the usage of services provided by this company with our Night Eye dark mode browser extension.
Yandex benefits
The Map APIs feature allows programs, apps, and other applications to provide accurate location data for a wide variety of uses with implemented map data. Тhe access to such map data is crucial for many developing companies while building a fully functioning app or service and hundreds of businesses globally are relying on it.
Click House data management system
Click House provides customers with the ability to quickly track and organize large amounts of data in the search for better business decisions and tracking of important trends.
As a leader in the development of speech technologies, Yandex's mission is also to create a better web experience for people with a diversity of needs. This is done by providing a variety of speech recognition technologies for organizations needing integrated solutions for their mobile apps.
Cat Boost is a highly technical algorithm used for forecasting large amounts of data. Especially useful for businesses, as they can make more effective decisions throughout their organization. Cat Boost's ability to rank tasks and make recommendations based on the provided data is greatly adding to the overall worth of Yandex.
Yandex provides a suite of analytics software for tracking app metrics and performance. This is used by various companies around the world – small and big ones. App Metrica gives the end-user the ability to accurately track and understand their data metrics, particularly useful for improving a particular app, product, or service.
One of the distinguishing features of Yandex is its commitment to privacy. With the help of a variety of privacy measures, the company is ensuring that users' data is protected and only used to improve the end-users' experience.
Yandex dark mode
Many people are obsessed with dark mode and this is not a coincidence. This mode, also known as negative polarity, is starting to receive more and more recognition among the digital users and certainly there are reasons for that. Dark mode provides better character contrast and is less prone to the extremely dangerous for our eyes screen flickering, especially when we continuously stare at the monitor. By enabling Night Eye dark mode extension, the blue light (the main source of symptoms such as headaches, blurred vision, and eye strain) will be completely removed from your PC or laptop screen. Now you can enjoy Yandex services in a smoother, cooler, healthier, and darker mode and your eyes will be protected even if you do spend a lot of time in front of the screen, which in most occasions is the case. Try Yandex dark mode and you will never want to turn back to the old bright white backgrounds of most websites and services. Take care of your eyes and improve your digital experience while using Yandex services with Night Eye!
Install Night Eye dark mode now
No credit card, no names, nothing is required - install on your preferred browser and enjoy completely for free for 3 months. After that, you can stick with the free forever Lite version and subscribe for $9 per year. See by yourself how this dark mode browser extension can help you fight with eye strain