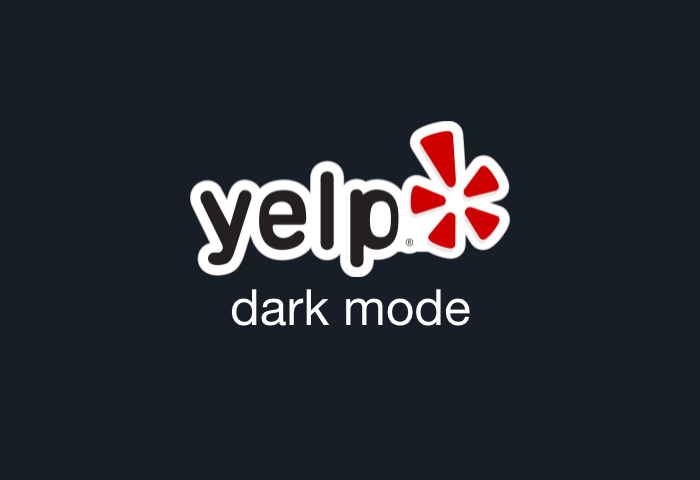 Yelp is a fascinating website where people can network, check out reviews about businesses in the locality. However, Yelp doesn't have any built-in dark modes, but with Night Eye, most users would no longer suffer from the severe glare of the bright Yelp default screen.
Night Eye offers a superb Yelp dark mode that gets rid of that bright white undertones and replaces it with a more relaxed and darker background that is easy on the eyes. Besides, there are many other splendid reasons to choose the Yelp dark mode. This article will share all the vital information to enable Yelp dark mode on your browser seamlessly. You will also learn about all those other essential benefits of dark mode and the best times to use the Yelp dark theme. 
How To Enable Yelp Dark Mode
Regular Yelp users would love the easy steps to enable the Yelp dark mode across all kinds of browsers. Night Eye works without hitches on any browser you love to offer a soothing dark interface.
Follow these steps below to enable the Night Eye and start enjoying the free night mode solution without hassles:
Navigate to the bottom of this article. You will discover links to enable the Night Eye extension on your browser.
Select the icon symbolizing your browser, and you will be instantly forwarded to your browser's extension shop.
Then click on 'Add,' and you are done!.
Night Eye will immediately begin to work on your background, giving you beautiful dark web pages across your browser.
Go ahead and visit https://www.yelp.com/, and you will be astonished at the calming dark interface that pops up before you.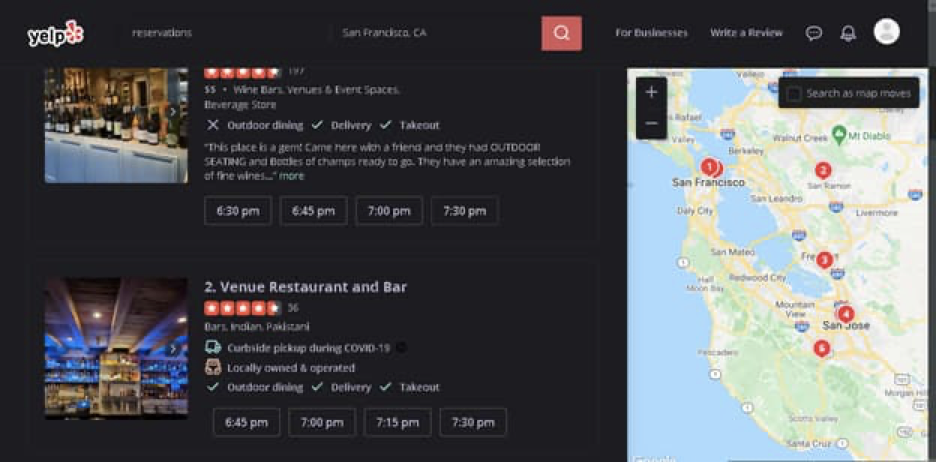 Why It Is Important To Choose Yelp Dark Theme
Most Yelp devotees spend hours searching for shops and restaurants, checking out the businesses, get directions, viewing products and customer reviews to find out more about those businesses. Currently, 45% of consumers across all countries and cities can find Yelp use the platform before deciding to visit a company or purchase their service/product. Generally, finding the right business to buy from is no easy process. You want to do it right, which means hours of research to ensure their products, services, and values align with yours. Doing all of this on the Yelp default theme can be challenging. The undue stress of staring at a harsh white screen can lead to itchy eyes, headaches, and migraines. It's no wonder many users and registered businesses on Yelp have been asking for a dark mode to end this woeful experience.
If you face this same situation, you need the Night Eye extension on your browser to alleviate all that stress on your eyes. By transforming your website into a calm and relaxing dark theme, you can focus on making the best decisions about your shopping and needs.
What Are The Health Benefits Of Dark Mode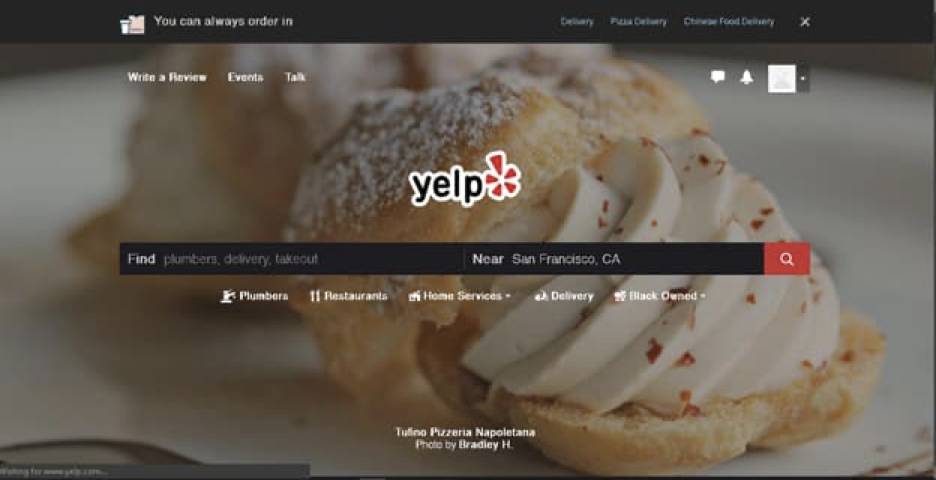 One unique advantage of using the Yelp Dark Mode is that it protects your eyes and can save you from constant headaches and blurred vision. However, there are many other reasons to choose Yelp's dark theme. Below you will find additional fascinating benefits of selecting the Yelp Dark mode.
Research shows that prolonged time on a white screen can cause short-term memory loss, confusion, and brain fog. With dark mode, you can say goodbye to these unwanted effects.
Yelp dark mode also helps get rid of painful eyes and headaches
It can boost your overall health by limiting the risks of having migraines
The dark mode also enables you to combat chronic insomnia by reducing your constant exposure to blue and white lights.
Night mode reduces fatigue and increases your productivity because it is cool with your eyes.
Dark theme boosts your overall health by limiting the risk of you having migraines.
When To Use The Yelp Dark Mode?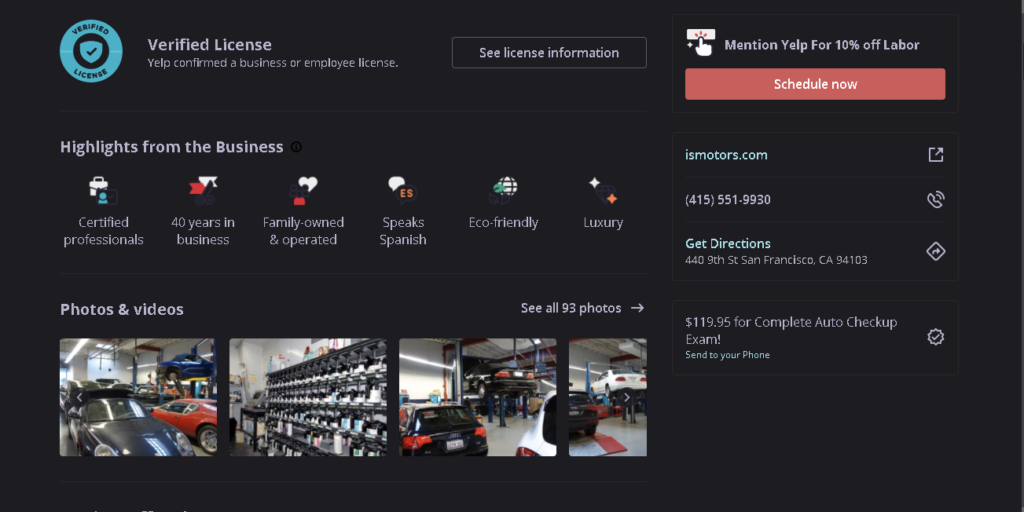 Research has revealed that dark mode can help in prolonging your battery's life. The dark theme has millions of devoted users around the world. Many users currently swear by dark mode for all hours of the day; however, using dark mode is not comfortable for everyone. Are you concerned about the correct times to use Yelp Night mode? Below you will find examples and great avenues to use the dark mode
Yelp dark mode can be used in a dark environment or poorly lit atmosphere.
Dark mode creates a minimalist environment on Yelp, making it easier to focus on the information you are looking for without getting distracted.
It's also easier to scrutinize pictures and videos when you don't have a harsh white or blue light illuminating your face.
For those who prefer using the Yelp website, Yelp night mode takes away the stress of reading. You will enjoy the vibrant, colorful, but relaxing ambiance that allows you to focus more on your needs.
Install Night Eye
No credit card, no names, nothing is required – install Night Eye on your preferred browser and enjoy it completely for free for 3 months. Subsequently, you can stick with the free Lite version or subscribe for $9 per year. You can see for yourself how this dark mode browser extension can help you fight eye strains.