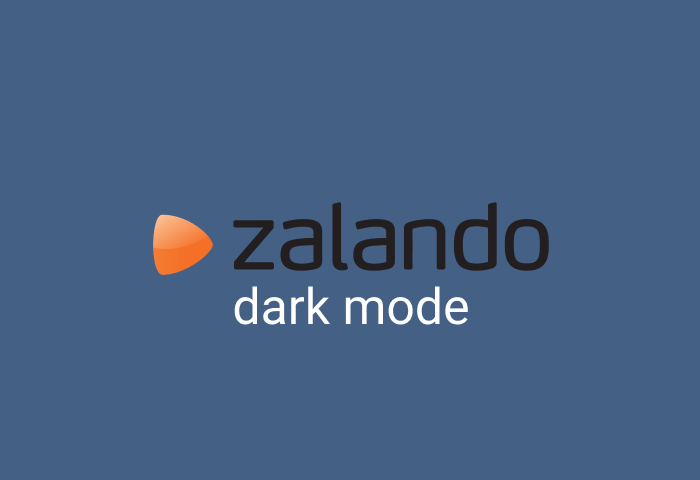 When shopping online, you probably want to have the most amazing experience. From surfing for the products to making your decisions and outright purchasing, there's just something about a website that fulfills all your needs. Zalando is one of the many online marketplaces known for its seamless shopping experience.
With an extensive collection of clothes, shoes, and beauty products, this German e-commerce platform is the preferred outlet for millions of people across Europe.
That said, like many other e-commerce platforms, Zalando has yet to implement features like a native dark mode that would cater to the delight of its users. As a fashion lover, you probably spend your nights shopping for new items. Hence, you need a dark mode on Zalando to cater to your nightly shopping needs.
Fortunately, you can still enjoy a dedicated Zalando dark mode by using the Night Eye browser extension. This guide will share with you everything you must know about the Zalando dark mode and how to activate it to have the best shopping experience at night.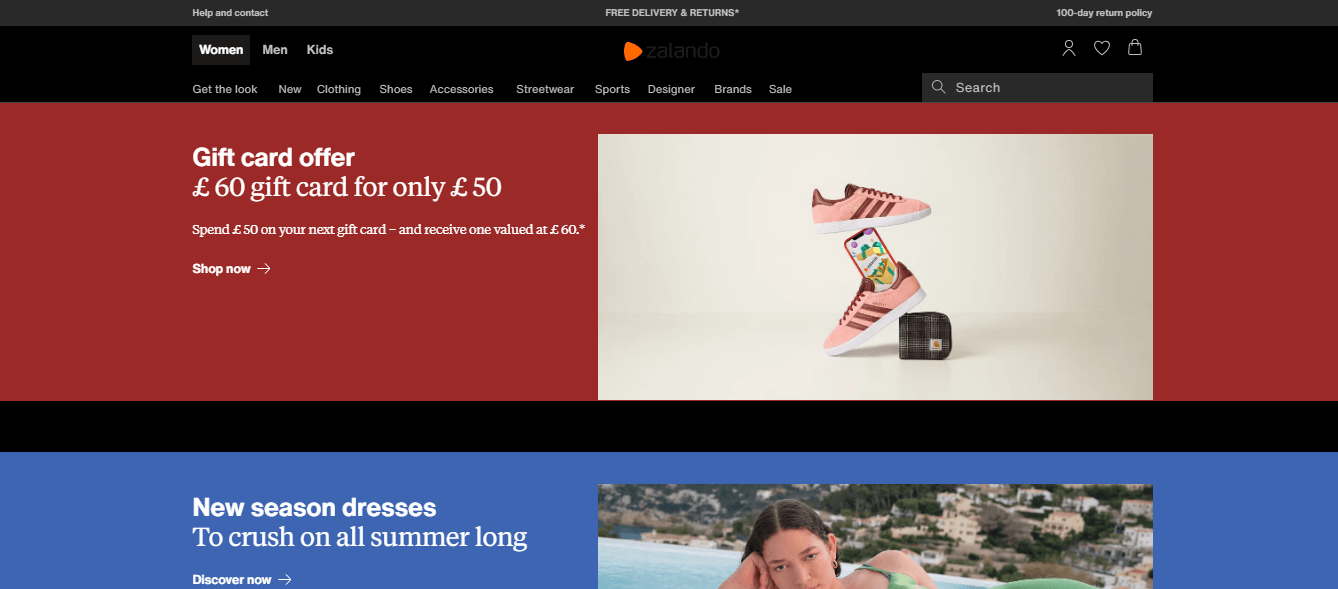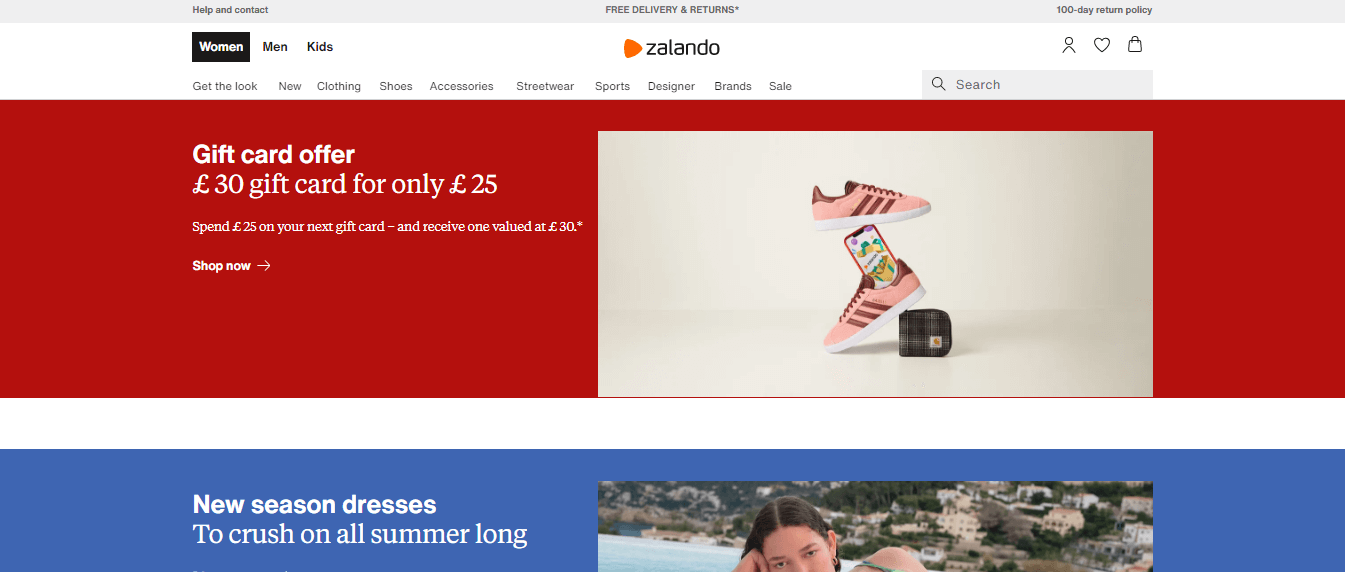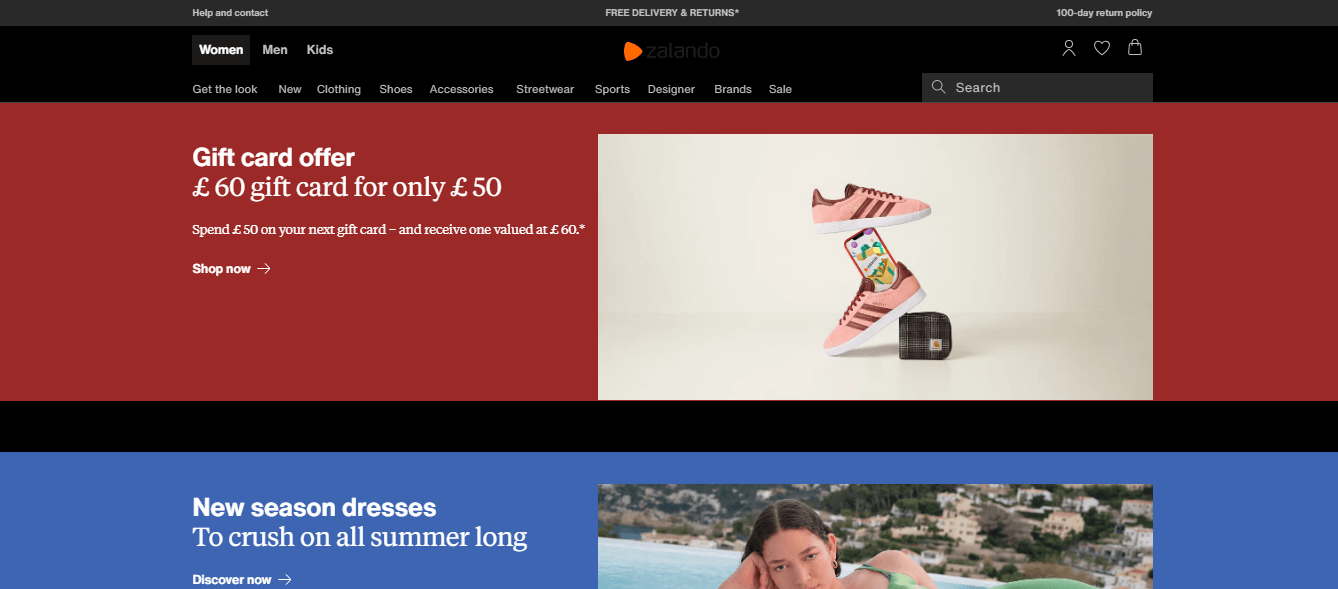 Understanding the Importance of Dark Mode
Dark mode, also known as "dark theme," "black mode," or "night mode," is a type of screen display involving lighter text on dark background. It is the opposite of Light mode, which uses dark text and UI elements on a light background. The entire point of the dark mode is to minimize the light that screens emit while still making sure your screen is readable.
Hence, it's more than a passing trend. In reality, dark mode is fast becoming a popular feature across numerous websites and applications for numerous positive reasons. First, it's so stylish and modern and often known to lend a mysterious and sophisticated aura to any website, browser, or application it is used for.
The dark mode is also comfortable for browsing, especially in low-light conditions, which is why it is a must-have for shopping at night. Plus, dark mode tends to help bring focus to what's most important; the content before you. So, it's no wonder, many media-heavy platforms use dark mode as their default interface.
Benefits of Zalando Dark Mode
Nevertheless, dark mode on Zalando would also be an amazing addition. Zalando already has a delightful user interface that is clean and elegant while showing off an abundance of fashion items. Imagine what happens when you combine that clean design with dark mode; a new height of awesome delight is unleashed. The ultra level of sophistication would be like a high-end boutique adorned with brilliantly placed shadows and dim lighting.
Hence, you should consider activating Zalando dark mode to have the most amazing shopping experience. To help you decide why you need dark mode on Zalando, here are other wholesome benefits to look out for:
Save your eyes
Your shopping experience often requires that you sit and stare at the bright computer screen for hours. Because the blinding white (or light) theme causes pressure on the eyes, your eyes may get tired and itchy. You can do away with such symptoms by using the Zalando dark mode, which adjusts brightness and contrast in a way that reduces any harmful effects.
Saves battery life
Dark mode can also extend your battery life by reducing screen brightness and consuming less power. Dark themes involve dark pixels that do not consume electricity, unlike colored pixels, which are known for their energy-draining nature. The result is that your battery tends to last longer. That said, the best screens to enjoy this battery-saving potential are AMOLED and OLED screens.
Shop at night without hurting your sleep regimen
Feel free to elevate your shopping experience at night. But then, you will find that those hours won't disrupt your night's sleep. Zalando's dark mode reduces exposure to blue light from the screen by transforming it to warmer colors. So with lower exposure to blue light, you won't find it challenging to fall asleep when it's time to go to bed.
Easier to focus on making the right shopping decisions
Turning on Zalando dark mode not only turns down screen brightness but will also make it easier to cut out visual noise and focus on important information about the fashion items before you. The heightened contrast will illuminate important details around each product's page, including brand and product names, pricing information, sizing tables and guidance, and off-course product images.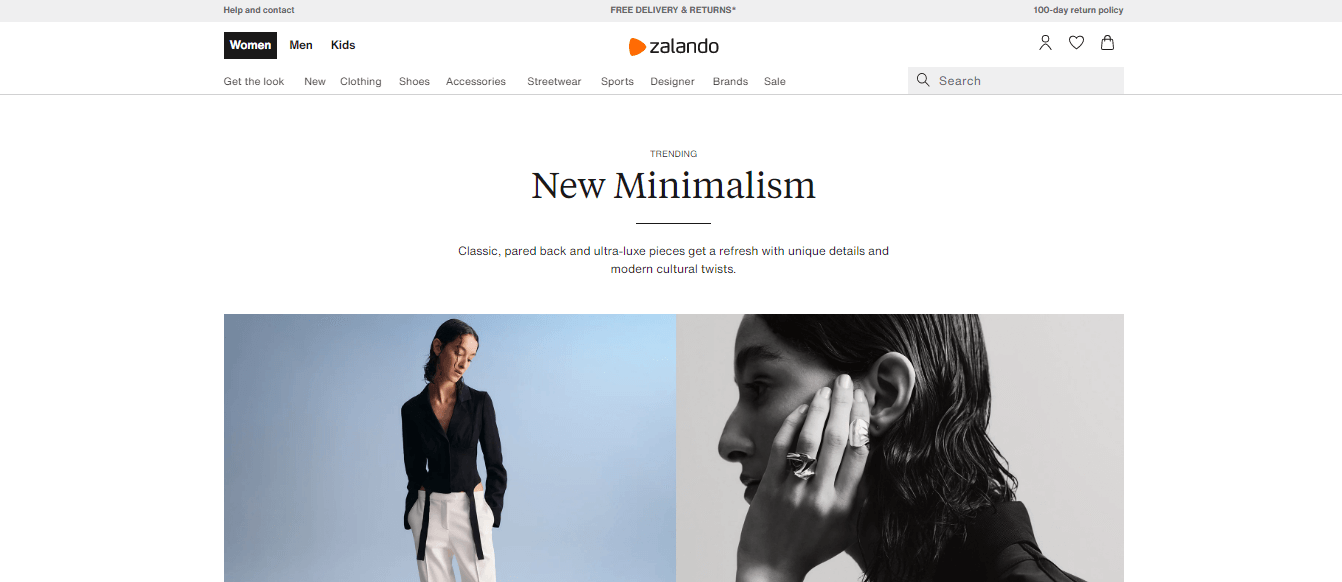 How to Switch to Dark Mode on Zalando with Night Eye: Detailed Guide
As said earlier, Zalando has no native dark mode. But you can still enjoy a flawless dark theme on Zalando using the Night Eye browser extension.
Night Eye is a powerful browser extension that does not merely invert the colors of any website, but carefully recolors them to unravel a gorgeous dark theme across your websites and web pages. Even so, activating dark mode on Zalando with Night Eye is easy. Here's how to do it:
Go to the end of this article and click on your browser's icon. It takes you to your browser extension store.
Now tap on "Add" and Night Eye automatically installs on your browser
Visit Zalando in your browser and start enjoying your newfound dark theme while shopping.
You can further customize your Zalando dark mode by clicking the Night Eye icon in your browser's toolbar and then you can adjust the brightness, dim filter, blue light, and a host of other options.
Conclusion
Whenever you wish to shop at night, Zalando dark mode by Night Eye can elevate your nightly shopping experience. From the reduced eye strain to the sharper focus on popping images, you will enjoy how quickly you can immerse yourself in the fashion world. Take advantage of dark mode on Zalando to discover a new level of comfort and convenience as you shop for fresh new delights like never before.
Get started for free today!
Just install it and feel the difference!
We are at your disposal! If you have questions, simply send them through the built in support system!!