Night Eye is a browser extension that does one main thing and does it flawlessly. It enables dark mode on nearly any website (and online PDFs) automatically. Night Eye can be installed on all major browsers, comes with 3 months of completely free trial and of course a free forever plan (Night Eye Lite).
Dark
Go into complete dark mode. All colours, small images and icons will be converted to give you the smoothest dark experience possible.
Filtered
The website's colour will not be changed, but you can still adjust brightness, contrast, warmth and more.

Normal
Get back to the normal browsing experience.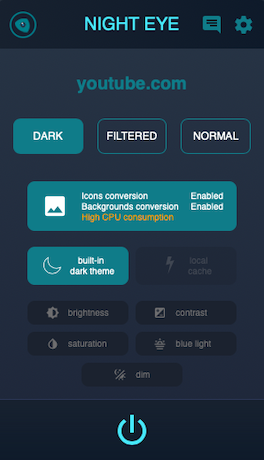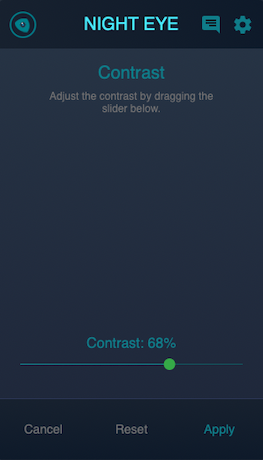 Apply to all websites
Every adjustment will be applied on all pages your are visiting. every color to darker version.

Apply to the current website
This option is especially useful if you are adjusting the colours on a specific website. The look of all other websites will not be affected
Contact us directly from the extension.
We are here to help and provide support

Contact us via the built in support system


Simply open the extension and click the button in the upper right corner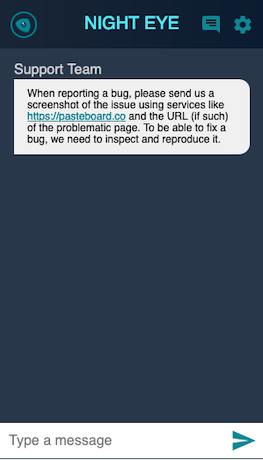 Customize your Browsing Experience
Enable dark mode on all websites and completely customize your browsing experience.
Night Eye in Use
Make it dark, make it cool!
Choose your Plan
Install now and get 3 months of Night Eye Pro for free!

Get started for free today!
Just install it and feel the difference!
We are at your disposal! If you have questions, simply send them through the built in support system!!