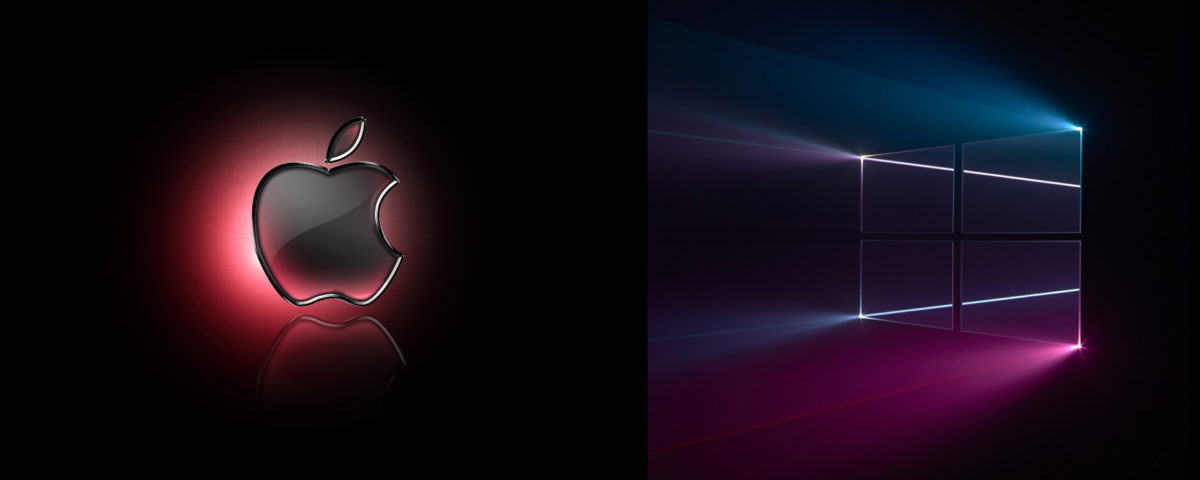 Apple and its raving fans definitely stirred the internet (as they usually do) and made a lot of noise around the introduction of Dark made. Although such feature is far from being any technological advance, it definitely can be beneficial (and cool) to the everyday user.

The dark mode can come quite handy for people working late at night and in low light environments.
The history of dark (night) mode for macOS
During its annual conference (WWDC), Apple announced the latest generation of macOS - Mojave. One of the most discussed and loudly applaud feature was the introduced Dark Mode. Up to this point, the only feature helping people who work late at night (or in low light environment) was Night Shift. It's purpose is to shift your displays colors to the warmer end of the spectrum, making the screen easier on your eyes. The introduction of dark mode is a big step towards helping the "night owls" (people working late at night) preserve the health of their eyes.
The history of dark (night) mode for Windows
Windows has been implementing dark elements for more than a year into its desktop operating system. Although they are pushing into the same direction as Apple and for longer time, their efforts seem a bit inconsistent. As Apple, last spring (2017) Windows introduced a built-in "blue light filter" called Night Light.
In this post we will keep following and exploring the development of dark mode for both OS. We will rigoruorsly compare and test them to see which one brings the best dark mode available.
Currently Available Dark Mode in macOS
macOS High Sierra 10.13.5
Well, there is nothing much to be said since dark mode is part of macOS Mojave 10.14 feature list.
Upcoming Dark Mode in macOS
macOS Mojave 10.14 (beta 2 Build 18A314h)
Here is a sneak peak in the current beta. The dark mode as discussed previously is pretty consistent throughout the whole macOS which is great. It offers smooth experience and just look great!
Currently available Dark Mode in Windows 10
Windows 10 (Pro 1803)
Back in 2016, Windows included dark them in their Windows 10 Anniversary Update. Back than it was huge leap, but by looking at what Apple are preparing, it might sound nothing to some of you. At the first version, task bar, windows title bars, and the Actions Centre were possible for users to see in dark mode.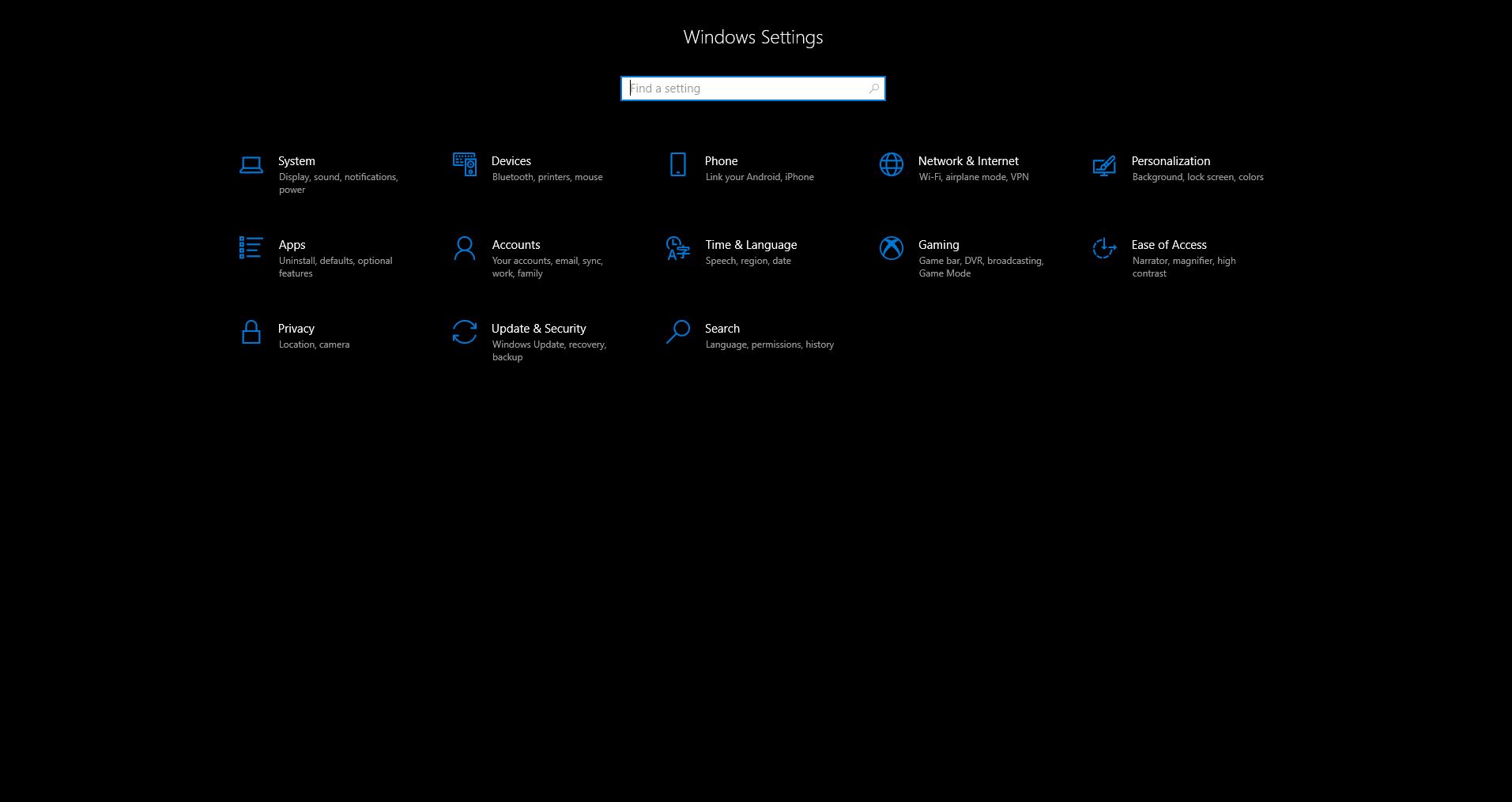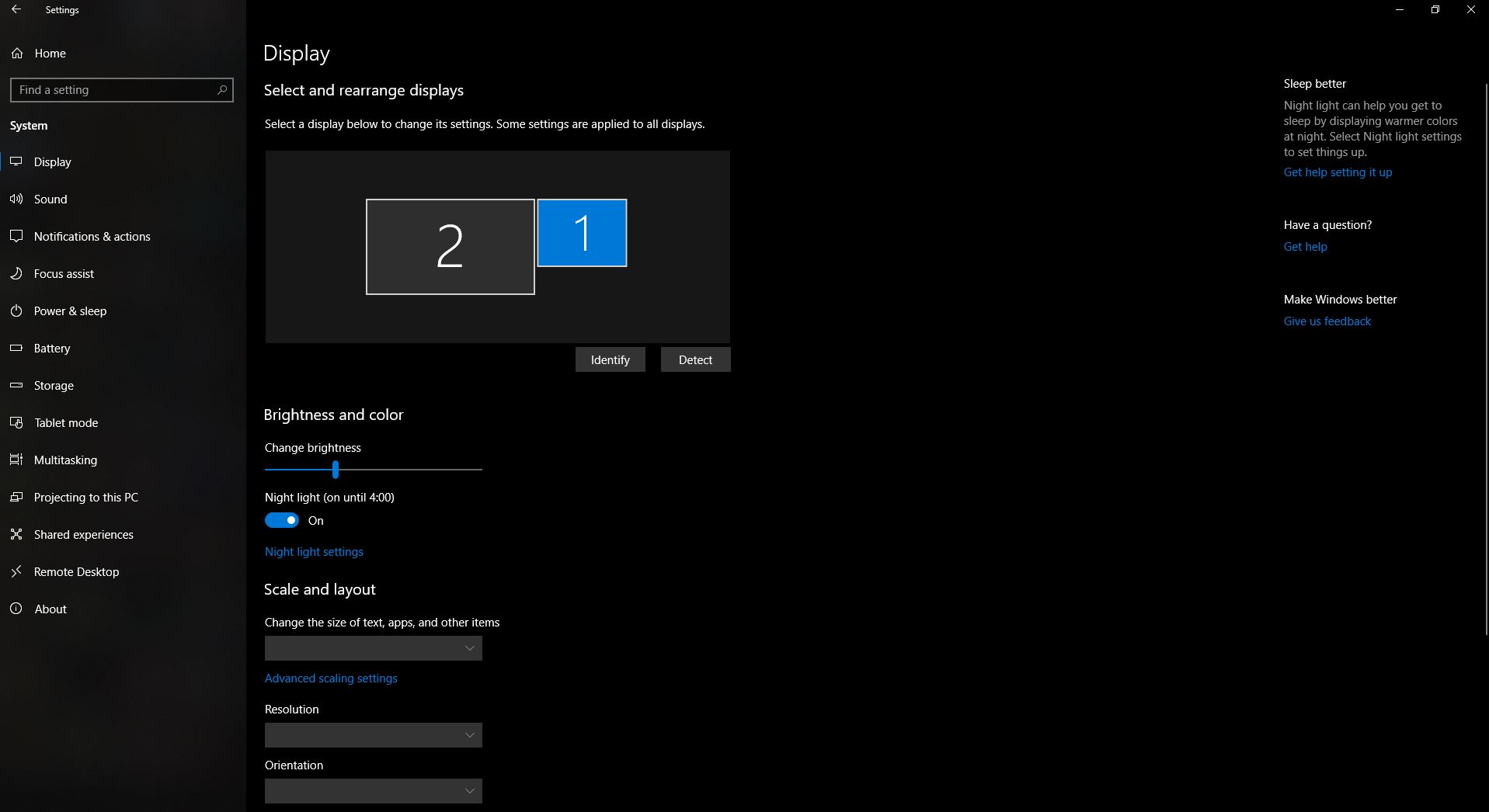 Upcoming Dark Mode in Windows 10
Windows 10 (Insider Preview Build 17692)
Here is a sneak peak in the current beta. At first sight everything looks far better and consistent, unlike the latest live version of Windows 10. There are still some small details that need improvement, but overall Microsoft are definitely on the right track!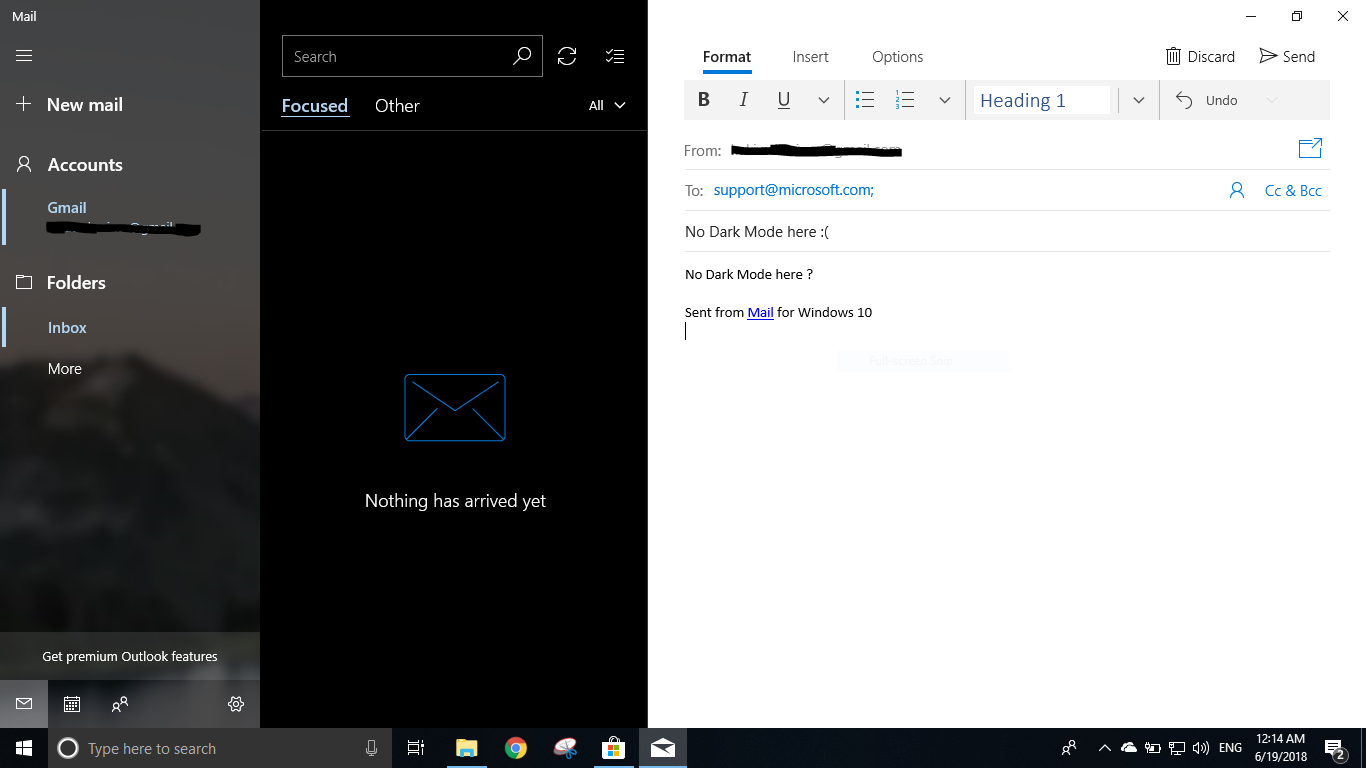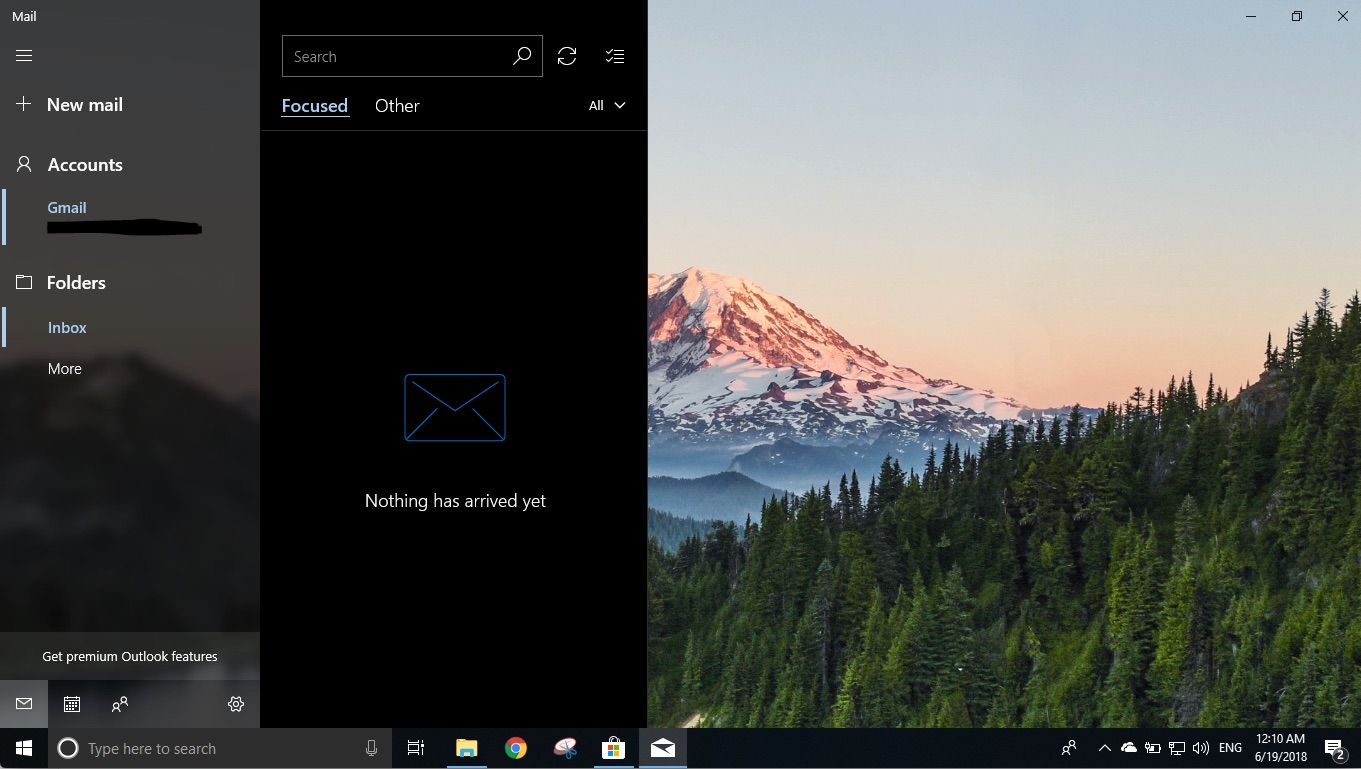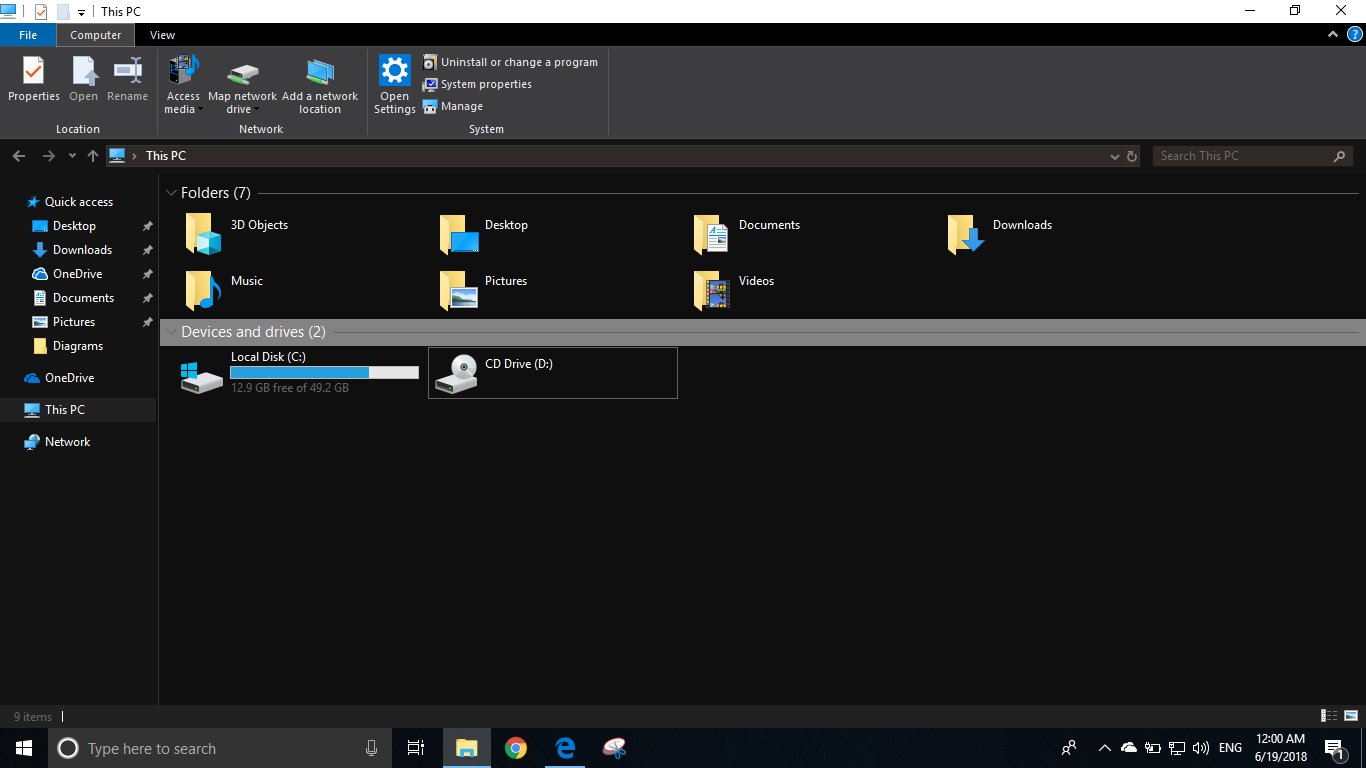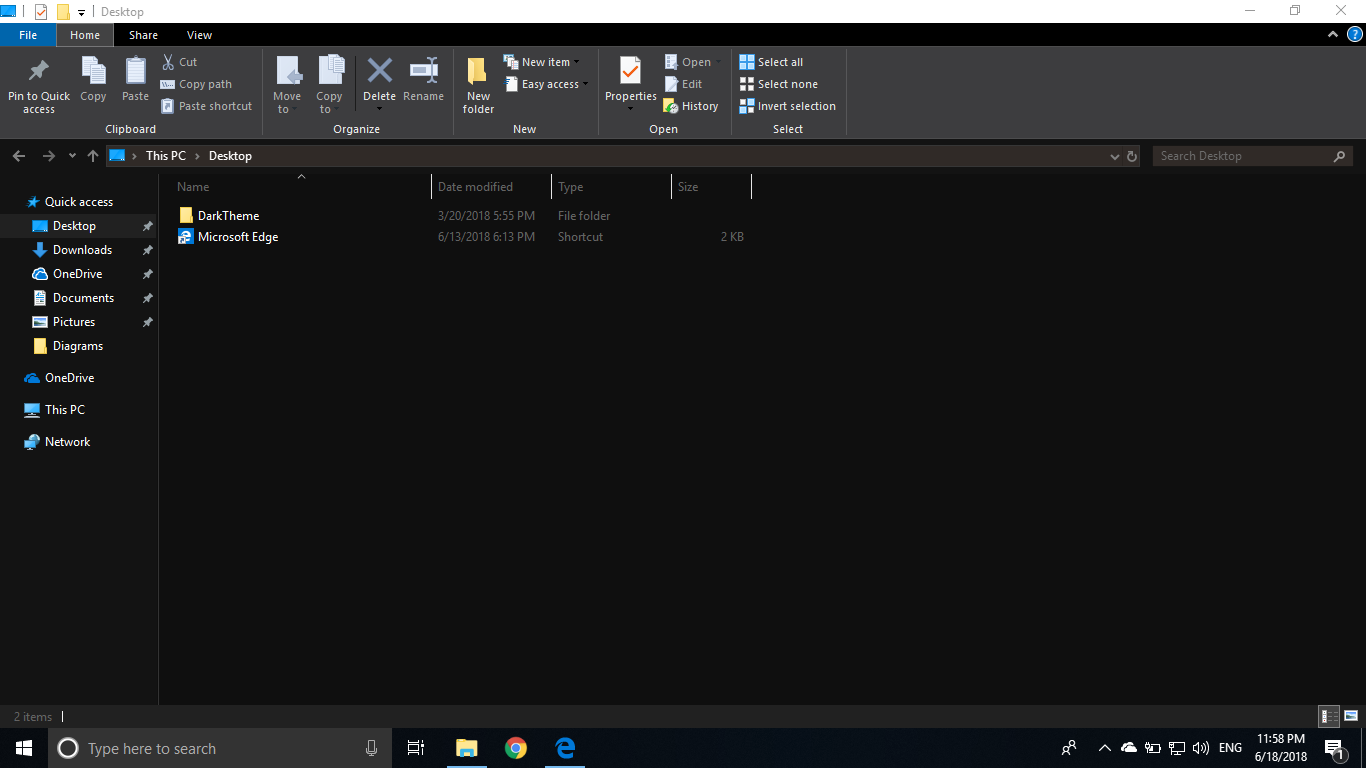 In summary
When we take under consideration the latest beta versions of both OS, macOS seems to be more consistent with the inversion of the colors. We need to recognise though that Windows has come a long way and improved much.
You might have noticed that for both OS there are some white elements that might make your eyes burn. Even though Apple have less, both companies do not offer dark mode for their browsers. Inverting the menu does not do the trick, especially if you are working late at night or in a low-light environment. In order to "turn off" the bright light coming from your screen while browsing, you need a browser extension like
Night Eye
. It easily enables dark mode on pretty much any website you visit.
Dark mode is on the rise. It is becoming trendy mainly by the push of big tech giants, but it came into being mainly by hackers and gamers who love their screens dark and not necessarily care about their eyes (that much).
We are now eagerly waiting autumn when dark mode will be available to everyone.