Founded as a German internet portal back in 1995, Web.de started as an editorially managed web directory and has evolved into providing communication services. Online advertising and digital services are the two main foundations that are the basis of the business model of Web.de. The Web.de Club also offers subscriptions for communication services. FreeMail – the free mail service, is Web.de's best-known product, which can be upgraded for a fee with the Web.de Club, thus including unified messaging functions at an early stage.

Interesting facts about web.de
MailCheck is the name of the toolbar for web browsers provided by Web.de. With it, customers are immediately informed about incoming emails. But there is an additional catch. In fact, this browser extension overwrites the user-defined settings for the desired start page and search engine with Web.de. As a consequence, in the case of incorrectly typed web addresses, reference is also made to Web.de and these changes are almost impossible to switch off. Even after removing the toolbar, program parts remain in the browser. The Web.de search engine is Google Search service, but inquiries are made via Web.de. As a result, the publisher is able to understand every search query or web address typed by users who already installed MailCheck, and thereby learn more personal details about the customers.

As you are already at least partly familiar with Web.de, it is time to see how combined with Night Eye, you can reinvent your browsing experience on your favorite news site, and not only. But first, let's take a look at some of the key benefits of dark mode.
The German website Web.de is a useful source of trusted information, but the truth is that its user interface is not a thing to be proud of. Continuously staring at the standard blindingly bright light mode such as on pages like Web.de can damage our eyes and cause us symptoms like headaches, eye strain, blurred vision, and even insomnia in some cases. Night Eye was designed for one purpose – to reduce the harm of the constantly emitting blue light from our desktop screens and minimize screen flickering. These are two main sources that can indeed cause harm to our eye health. Enabling Night Eye will apply negative polarity on your screen and eliminate them, providing a cooler dark mode version on Web.de and almost every other site on the web. Indication of rising worries about blue light is the increasing availability of anti-blue-light products such as beauty treatments claiming to protect skin from the light from phones and laptops, and the well-known anti-blue light lenses.
Dark mode benefits
A healthier way for browsing compared to the standard light mode.
Less blue light and screen flickering.
New and modern stylish look.
Improved readability of text.
Better contrast.
Energy saving mode.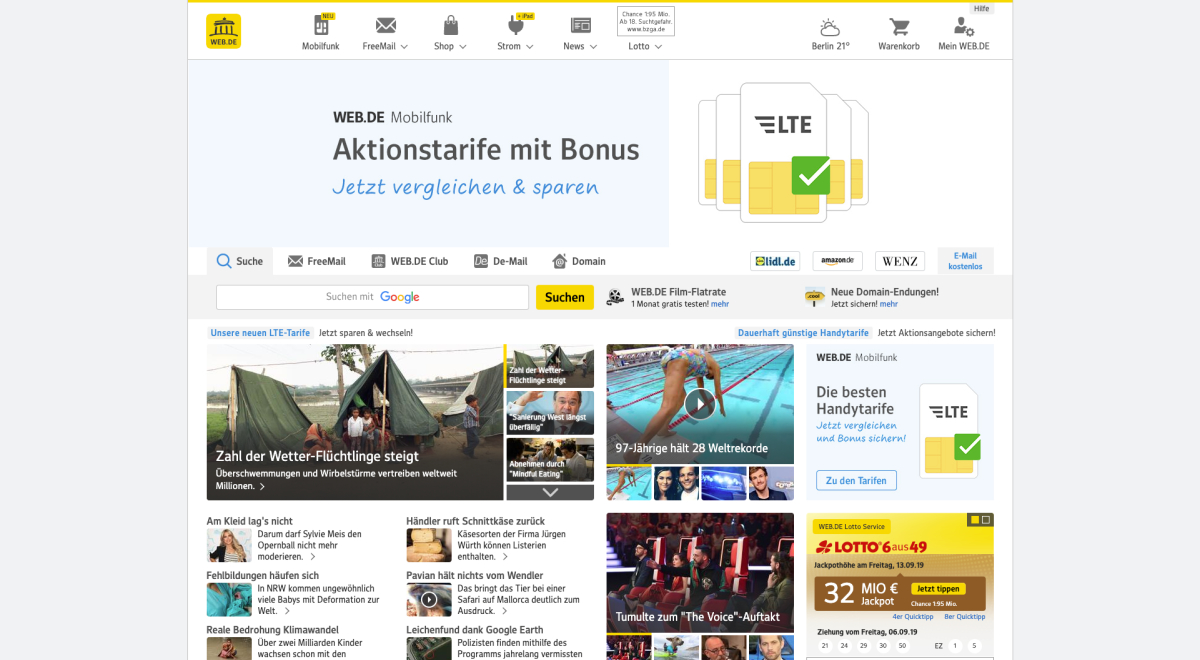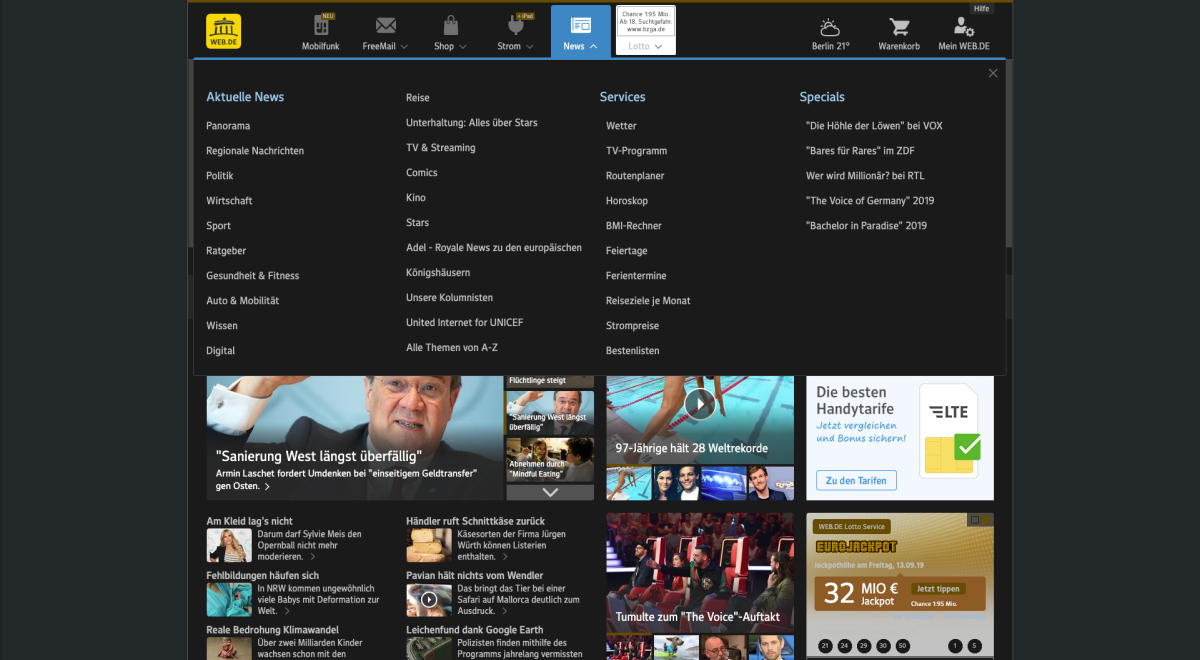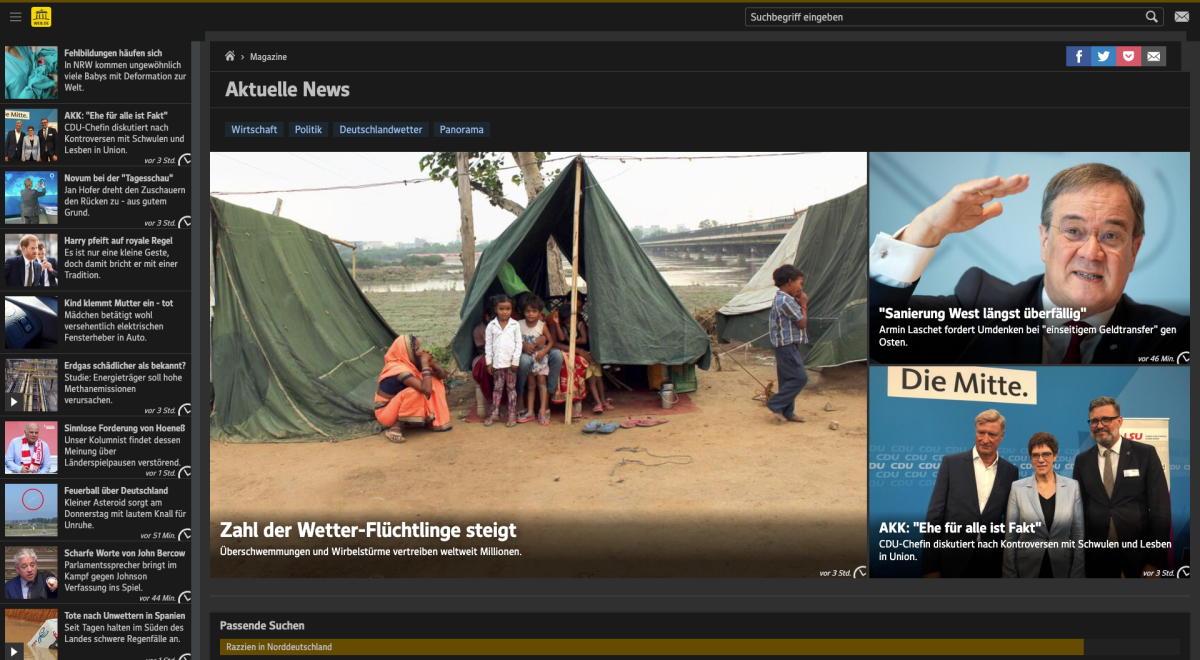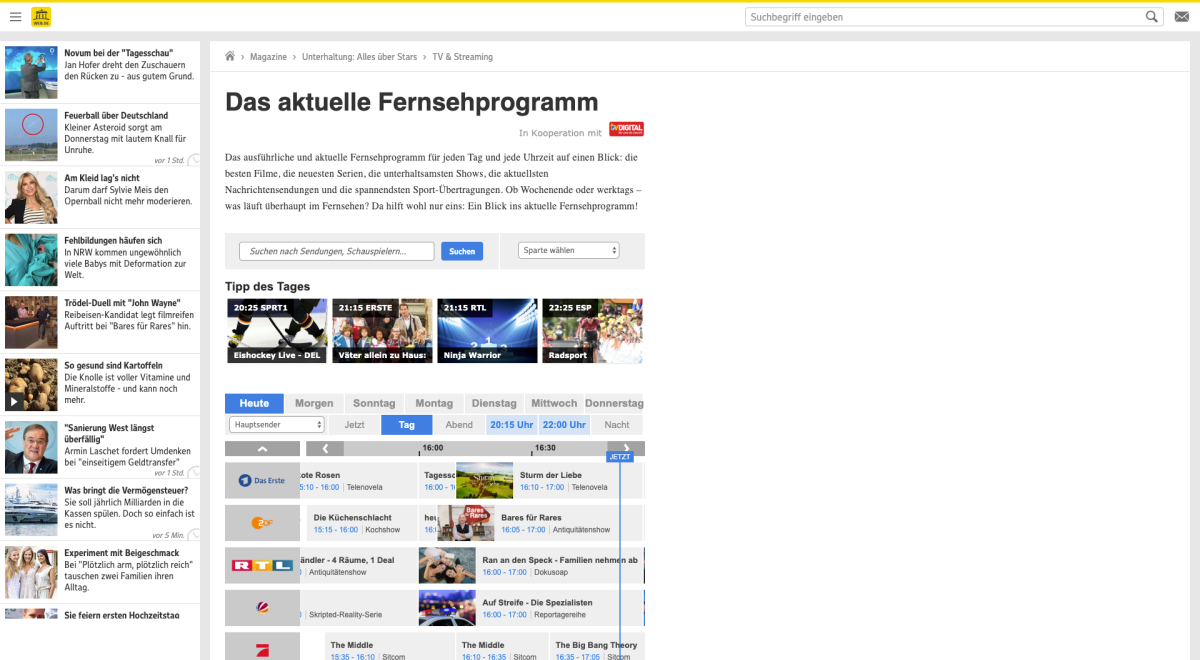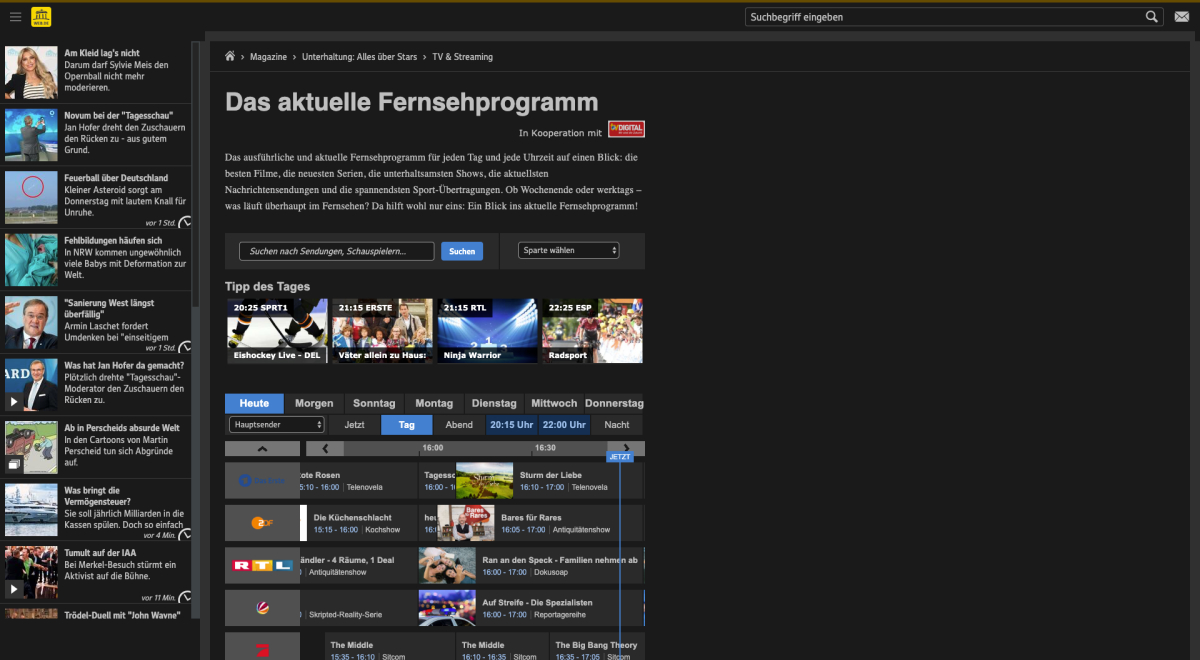 Try Night Eye now on every desktop browser.
Try our 3-month free trial period and improve your browsing experience. In case dark mode suits you, after the trial period the price will be a little over 2 CENTS PER DAY, and also, you would be able to choose our forever-free version of the extension. Enjoy Web.de Dark Mode by Night Eye!