Google Books is a unique search engine to read, download and preview books. But like most search engines and websites, Google Books has no inbuilt dark mode.
Fortunately, Night Eye is a unique dark mode extension that can convert any web page and enable a gorgeous and sleek dark theme. With Night Eye, you can read as much as you like on Google Books and enjoy a pain-free reading experience.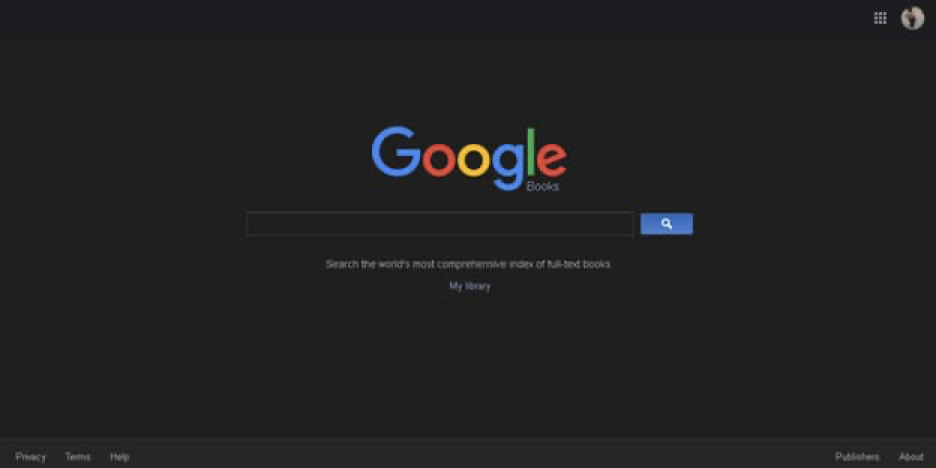 How To Enable The Google Books Dark Mode
Google Books is a fascinating platform to enjoy the Night eye browser extension. In just a few clicks, you can set it up.
Follow these prompts to turn on the Google Books free dark theme solution on your preferred browser:
At the end of this post, you will find links to download and enable the Night Eye on your browser
Select your designated browser icon to jump-start the process
When you tap the icon, you will be redirected to your browser extension store, where you only have to choose 'Add,' and Night Eye starts working instantly. 
Now, visit http://books.google.com and start reading to your heart's content. You will love the fascinatingly dark environment and how relaxing it seems to the eyes.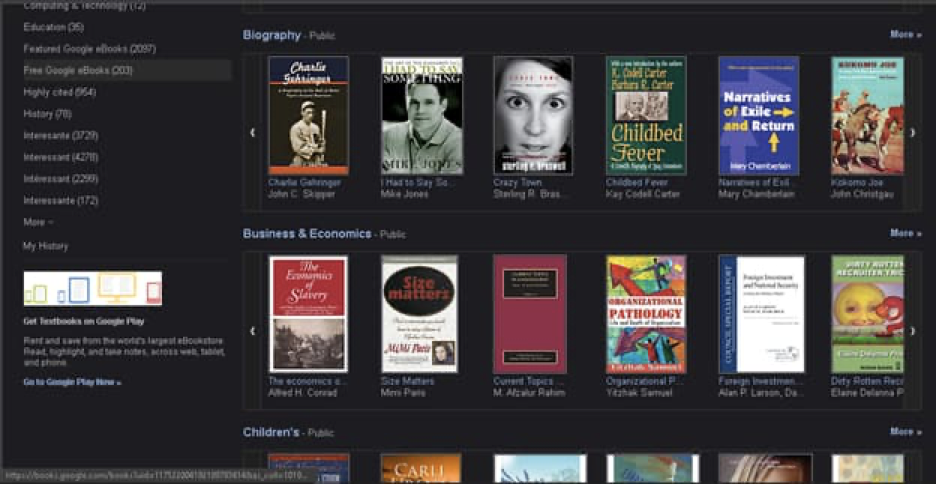 Why Is It Important To Enable Dark Mode On Google Books
Millions of book lovers spend hours searching, previewing, buying, and downloading books on Google books, every day. However, finding the right book at any time (except on recommendation) demands reading plenty of reviews. 
Besides, the actual reading can take hours and hours. Reading on the white-themed background that Google Book has by default is horrible. Think about how after only a few hours, your eyes feel like they could fall off their sockets and your headaches, but you can't put away that captivating book.
To make your reading pain-free, make an intentional change to the Google Books Dark Mode by using Night Eye. Night Eye converts your entire Google Books page, including the individual pages of the book you wish to read. Furthermore, the Google Books Dark Mode enhances the readability and visibility of your book. It softens the light behind each page, so you can comfortably read for a long time. Overall, Night eye helps you enjoy a powerful and pleasant reading experience.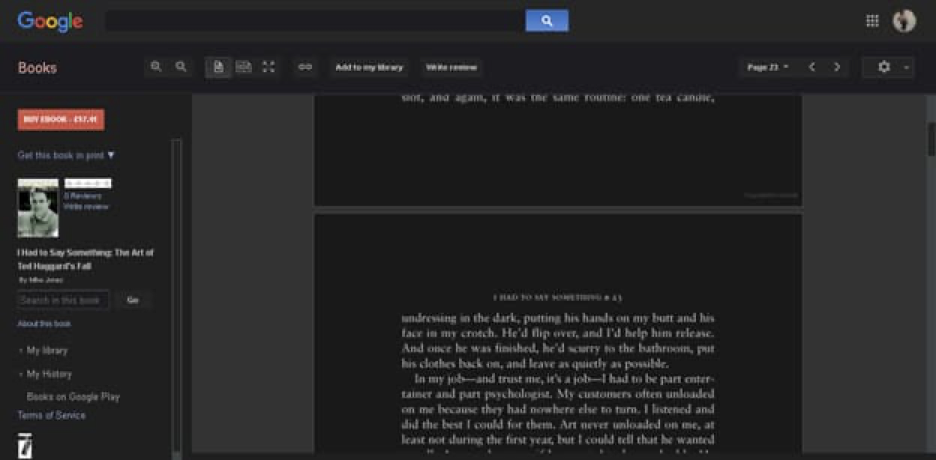 What Are The Health Benefits Of Google Books Dark Mode
The authentic dark environment that Google Books offers will prevent eye strain, so you can consume as much content as you like without hurting your eyes. This is the most prominent benefit of using the Google Books dark theme. However, below you will find other fascinating advantages of the dark theme:
Dark mode helps you maintain focus when reading on Google Books. It equally averts all forms of brain fog and visual disturbances
You will love the ability to consume content without eye fatigue.
Dark mode alleviates migraines and tension headaches caused by staring at a white or blue screen.
Dark mode can also prevent chronic dry eye and puffiness.
When Is The Right Time To Use Dark Mode?
It's immediately apparent that dark mode works best at night or in low-light environments. Whether you are reading in bed or working in a dark room, you will love that a lot of bright white light won't illuminate your face. However, some people use dark mode all the time, and others are not particularly sure about making the switch. To help you decide, here are perfect examples where using dark mode is best for everyone.
Google Books Dark mode is great for reading before falling asleep. By reducing exposure to blue light, you can gradually drift off to sleep without hassles.
The dark theme is also a first-rate choice for people who are too sensitive to bright light. 
It can also save battery power giving you up to two hours more battery to enjoy your reading. 
Install Night Eye
No credit card, no names, nothing is required – install Night Eye on your preferred browser and enjoy it completely for free for 3 months. Subsequently, you can stick with the free Lite version or subscribe for $9 per year. You can see for yourself how this dark mode browser extension can help you fight eye strains.