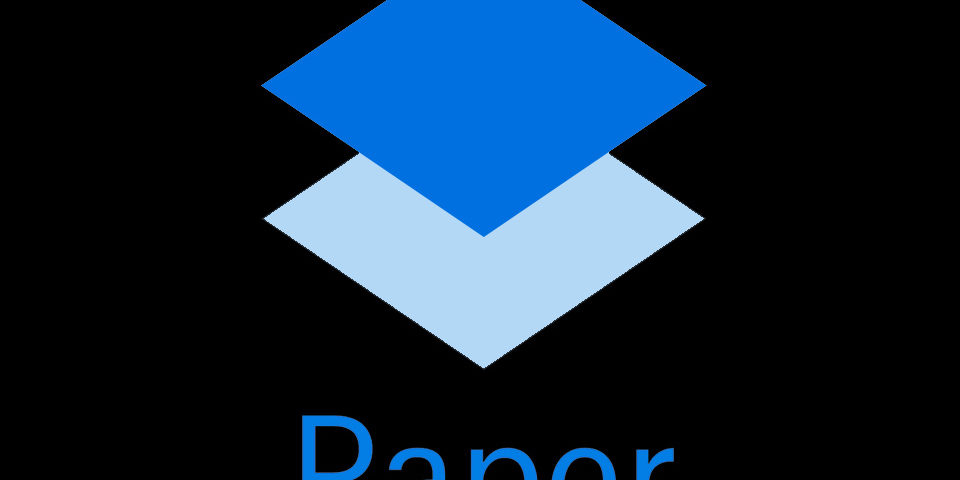 Dropbox Paper is a collaborative document editing service offered for free by Dropbox. It is a great productivity tool used by thousands of people on a daily basis.

If you love dark mode and dark themes in general and use Dropbox Paper, read further.
As a team of nearly religious proponents of the dark UI, we think that enabling it on Paper can be both beneficial and awesome looking addition to the app.
We think that the implementation of dark mode will help the users to be more productive by reducing the eye strain caused by the bright white screen.
Dark mode is helpful if:
* You are working in a low light environment
* Your are working late at night
* You have health related issues such as migraine

Dark mode is isn't helpful if:
* You are working extreme amount of hours in front of the screen
* Do not give your eyes opportunity to recover from the screen time

In summary, dark mode can give you an extra edge when it comes to productivity and general well being, but it is not a major factor. Think of it as a supplement that cannot replace real food (in this case real time off)

Couple of tips on how to give your eye a chance to recover:
* Close your eyes for 1 to 2 minutes every working hour
* Get at least 7 hours of decent sleep
* Reduce the amount of screen time when your are not at work

How to enable dark mode for Dropbox Paper (Web only)
Dark mode has been already requested in the official Dropbox Paper forum. You can check the progress here -
Feature Request: Dark Mode while editing in Paper
Although it is already acknowledged by a company representative, there is not yet clear answer if they are willing to implement it and when. Luckily Night Eye is here to save the day (or the night) by enabling dark mode on the web app of Dropbox Paper.
It is easy to install and use, but let the previews give you some sense of what to expect.
Night Eye offers much more than enabling dark mode. You can go deeper and use some or all available filters such as blue light filter, contrast, brightness and others. Although still in experimental phase, Night Eye will allow you to change the colors of the website. For most people, the default settings are good enough so at the beginning don't bother with them. Night Eye will automatically enable dark mode on every website you visit.
One of the major limitations of Night Eye is that it is available for desktop only. It is a browser extension that works on all major browsers.
So how do you install and use Night Eye to get dark mode for nearly any website on the Internet?
1. Open
https://nighteye.app
and click on the browser icon you are currently using.
2. After successful installation, the icon of Night Eye will appear next to the URL bar - open it.
3. Pick a preferred language for the extension
4. That is it!
It is pretty straight forward and does not differ from the other extensions you already installed on your browser.
P.S. This blog post was written in Dropbox Paper. You can read it there as well -
https://paper.dropbox.com/doc/Dropbox-Paper-Dark-mode-is-now-available--AXACfaIKskGhbFsTRzr5cTJdAQ-kl3FkVxb1vG0C6UFucrJd
UPDATE 06.03.2020
Dropbox Paper is a popular app that we constantly monitor and try to improve for you. Since the post was published, we made several updates fixing small issues (fixed several visual elements and the content navigation). Please let us know if you spot something that is not looking good while dark mode is enabled. You can always contact us at
[email protected]
Start your 3 months Free Trial and enable a smooth dark mode with Night Eye