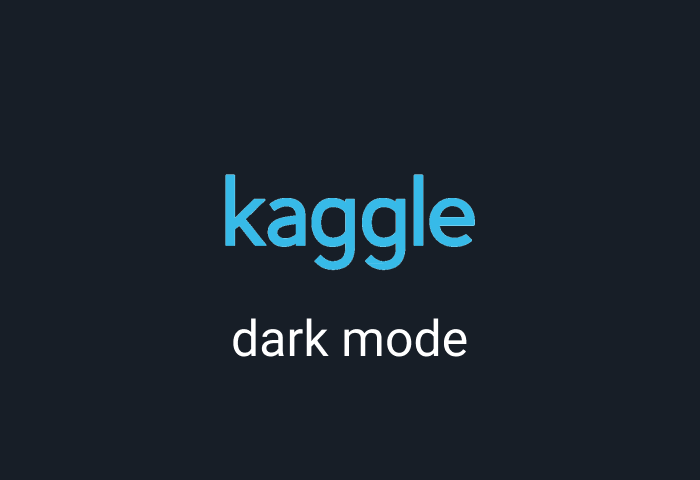 Every day, thousands of data scientists and machine learning enthusiasts collaborate and compete to build AI models, use GPU-integrated notebooks, publish datasets, and solve data science challenges. That said, Kaggle comes with no native dark mode solution for users working at night or in low-light environments.
Thanks to Night Eye, Kaggle dark mode is now a reality, allowing users to work to their hearts' content on a soothing black background instead of Kaggle's default white screen. In this guide, we will show you how to install the Night Eye and enable Kaggle dark mode in easy steps. You will also receive insights on fixing any problems you might encounter when using dark mode on Kaggle.
About Night Eye
Night Eye is a fantastic dark mode browser extension that uses a proprietary algorithm to create a soothing all-black background on light or grayish text. Unlike most dark browser extensions, Night Eye does not simply invert colors. Instead, you will have a native black theme that is also easily customizable. One of the reasons you should use the Night Eye dark mode on Kaggle is its soothing and comfortable black background that goes easy on the eyes while reducing high amounts of brightness. Kaggle dark mode may also be beneficial to your health in many amazing ways, such as:
Cuts down blue light exposure: Blue light waves are emitted from screens and excessive exposure may lead to eye strain, blurry vision, redness, migraines, and headaches. Night Eye limits that exposure to help you alleviate these symptoms.
Makes it easier to read in low light: There's nothing more devastating than staring at a harsh white screen when your entire environment is dark. Go easy on your eyes at night or in low light by using Kaggle dark mode.
Makes it easier to fall asleep: If you work at night, then you may have noticed that you find it hard to fall asleep. This is because excessive blue light exposure may also disrupt your circadian rhythm and limit melatonin production in your body. Melatonin is the hormone that tells your body when it's bedtime. By minimizing that exposure, the dark mode may help you fall asleep easily.
How to Install Night Eye
The Night Eye browser extension is available for Chrome, Edge, Opera, Yandex, and many other browsers. You can either directly install Night Eye from your browser's extension store or follow the steps below:
Go to the bottom of this article and tap the icon for your browser. Selecting the icon redirects directly to your browser e-store.
Select "Add" and Night Eye begins working instantly on your website by transforming every open window.
Now visit https://www.kaggle.com/ and start using Kaggle dark mode right away.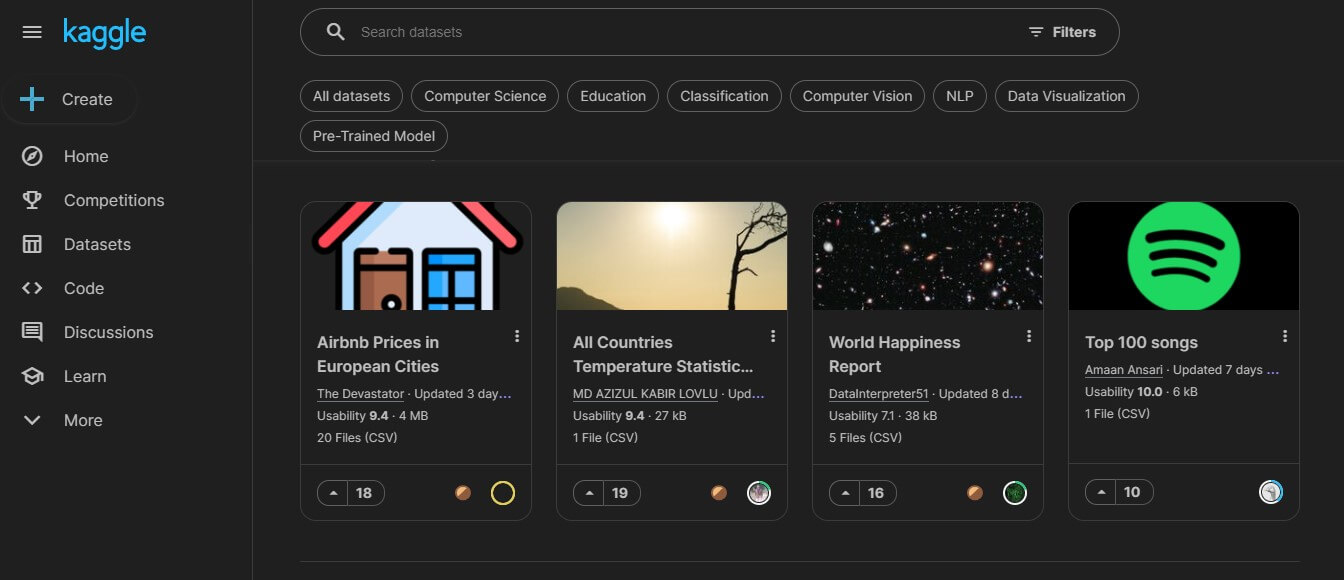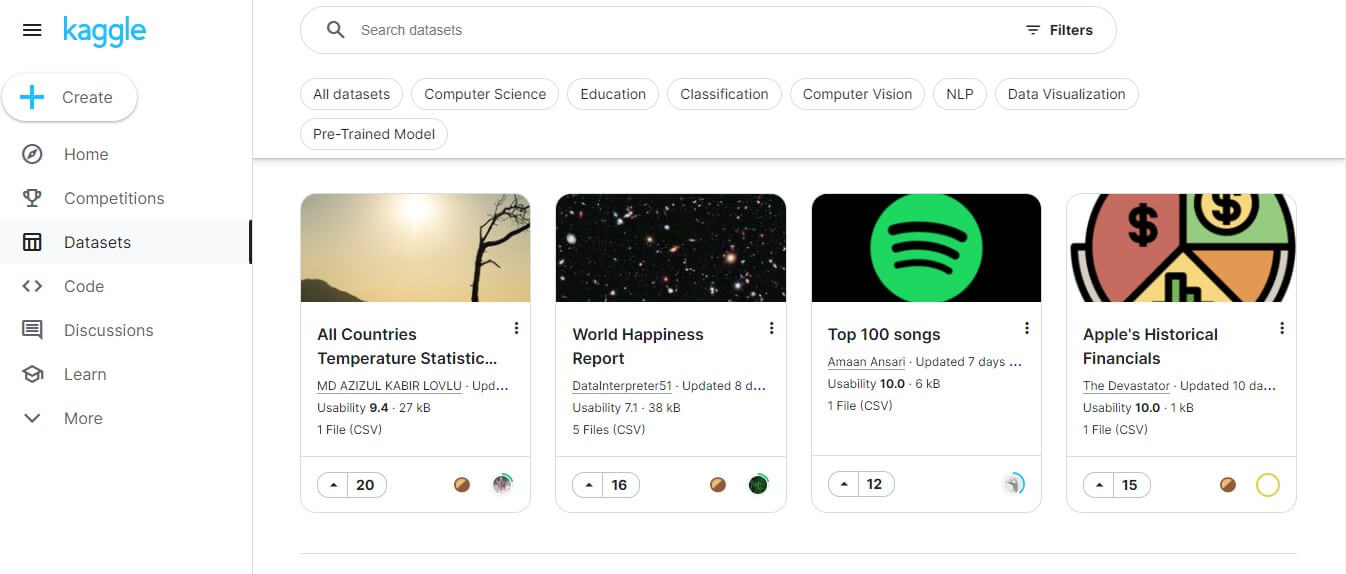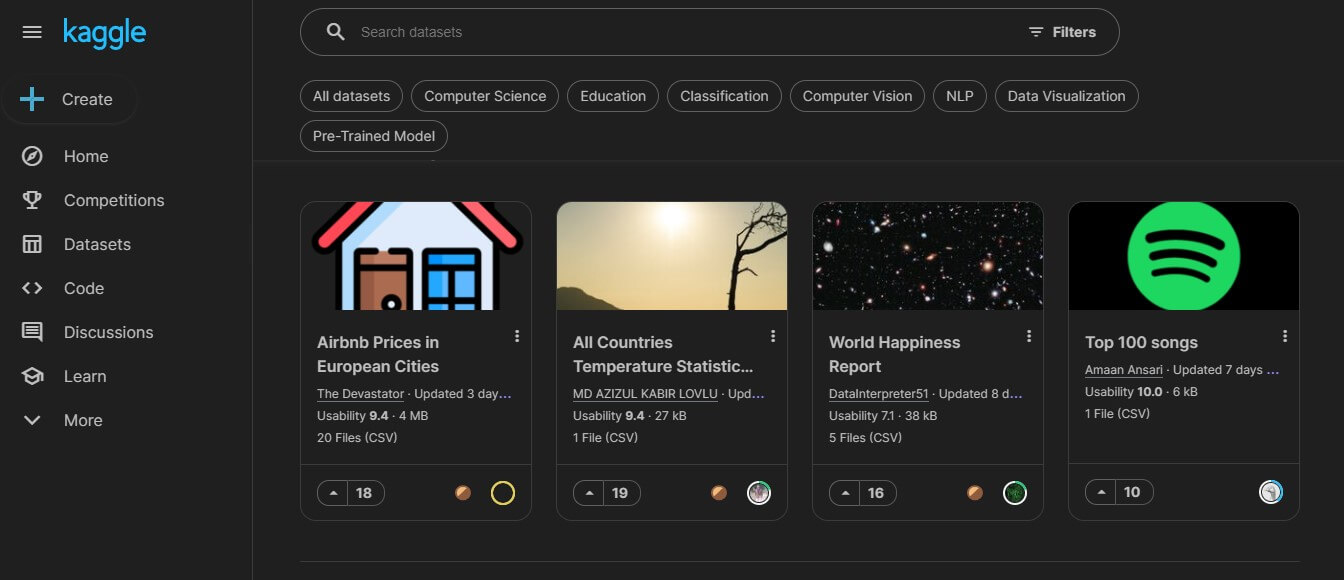 How to Enable Dark Mode in Kaggle using Night Eye
If you have already previously installed the Night Eye browser extension, follow the steps below to begin enjoying dark mode on Kaggle:
While in the Kaggle environment, go to the top right corner of your web browser and tap on the Night Eye icon. You will find three main buttons at the top of the Night Eye dialog box saying "Dark", "Filtered," and "Normal".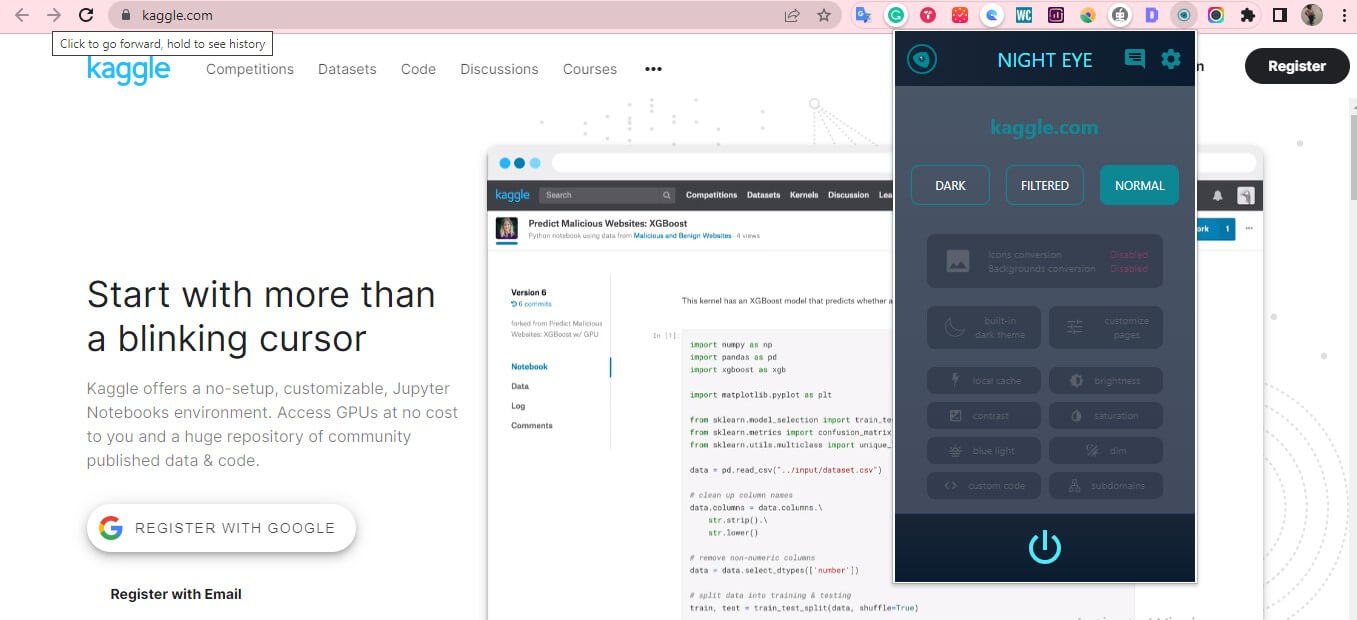 Click on "Dark" and Night Eye automatically transforms your Kaggle environment. You can also reload your Kaggle website page if Night Eye does not automatically do that for you.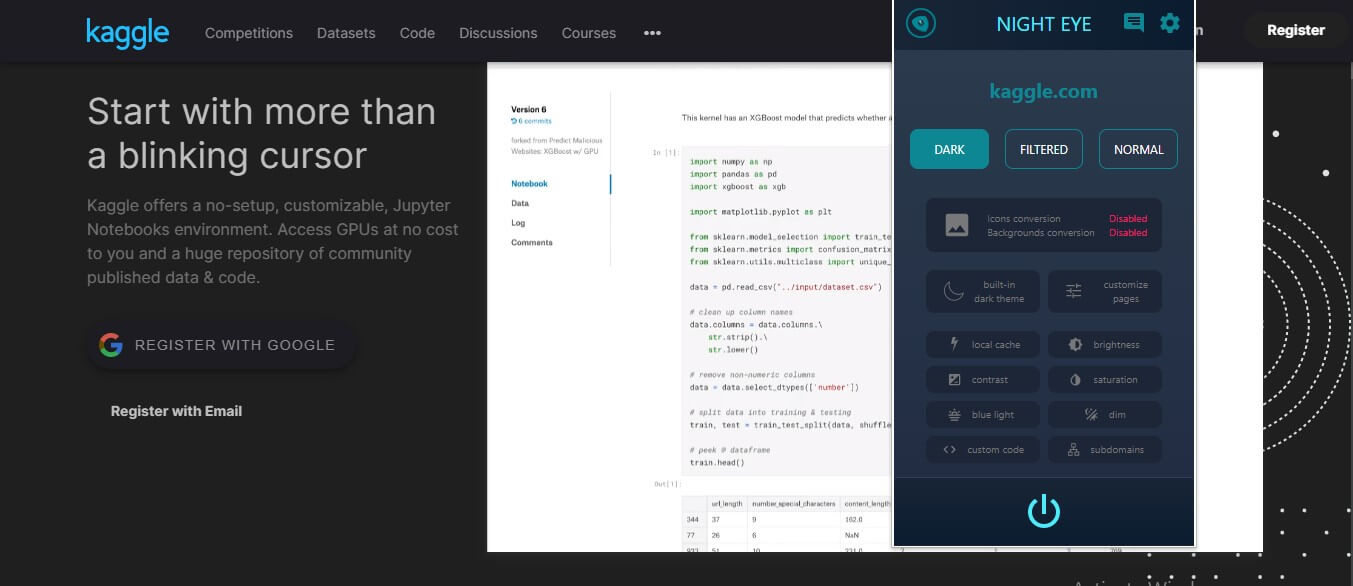 Troubleshooting: FAQ About Kaggle Dark Mode By Night Eye
Does Kaggle have a dark mode?
Kaggle has no built-in or native dark mode that works all over the website. You can only use dark mode on Kaggle by installing a dark mode browser extension like Night Eye.
How do I turn on dark mode on Kaggle?
Turn on dark mode on Kaggle by installing Night Eye in easy steps. Simply tap on your browser icon at the bottom of this article and download the Night Eye browser extension.
How can I customize Kaggle Dark Mode with Night Eye?
Besides using Night Eye's default dark theme, you will find a plethora of options to create your own personalized dark theme style. This tool is especially beneficial for use on other websites that already have a built-in dark theme. Simply click on your Night Eye extension icon, and then select the "settings'' icon. Then, tap on buttons to increase or decrease color, dimness, contrast, brightness, and many other color filters.
Does Night Eye contain ads?
Night Eye shows no ads on your screen, and is, therefore, free of clutter or bloatware. In its place, Nigh Eye has both free and paid version. The free version allows you to transform five active websites to dark mode, while the PRO version offers two tiers (one for 3 browsers and the other for 6 browsers).
Final thoughts
Night Eye is a fascinating dark mode browser extension that works seamlessly on the Kaggle website, allowing you to work on Kaggle while on a soothing dark theme. Kaggle dark mode is easier on the eyes because it limits the amount of strain that comes from staring at a bright screen for a long period of time. The dark mode is especially better for reading in low-light environments and can potentially help promote better sleep by improving your melatonin levels. Try Kaggle dark mode by Night Eye and enjoy a gorgeous dark theme that prioritizes your comfort and viewing pleasure.
Enable dark mode on any website
Sadly not all websites have built-in dark mode. Luckily Night Eye is here to help. Protect your eyes, enable dark mode on any website!
Smart conversion, no ads, no data mining, helpful support!
Get started for free today!
Just install it and feel the difference!
We are at your disposal! If you have questions, simply send them through the built in support system!!